Holiday Gift Guide 2013 | Ninja Ultima Blender
Sample received for review purposes. All opinions are my own.
I absolutely LOVE my smoothies, and so does the rest of my family. In the past I have burnt out 4 blenders because of my love of smoothies. I like to add ice to them and there aren't many blenders that can handle crushing ice… even if it says it will.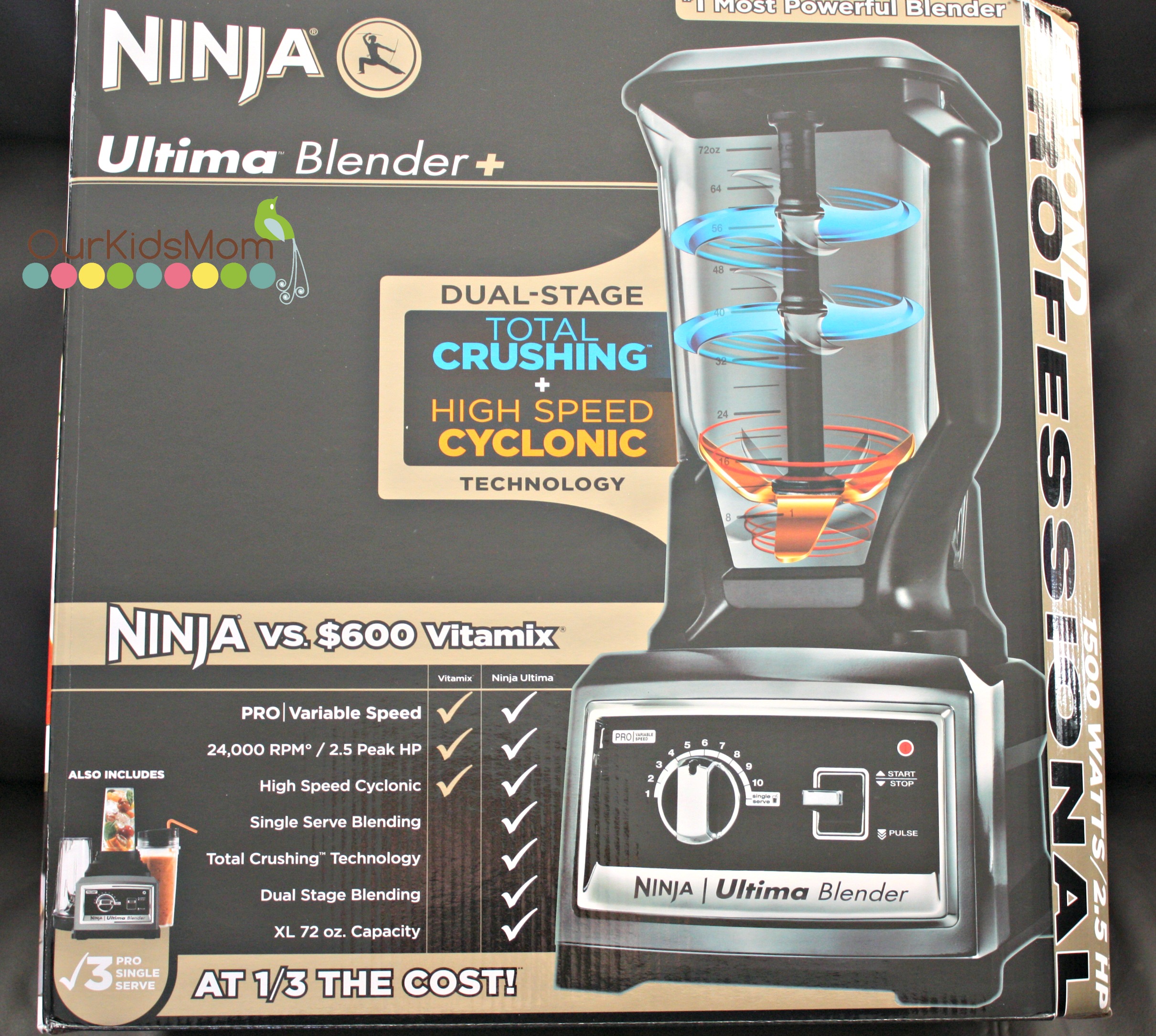 I was recently sent a Ninja Ultima Blender to put to the test. When it arrived I spent some time reading all the information on the box. The part that caught my eye and had me in aw was that it is a "2.5 Peak Horsepower Motor/24,000RPM". WOW! Seriously, a 2.5 horsepower in a blender!

I was almost like a giddy school girl, opening up the box to see what was inside. Inside there was the Ninja Ultima Blender, extra blades, the 2.5 hp base, an XL 72 oz. pitcher, pitcher lid with a built in pour spout, a single serve blade assembly, three 16 oz. single serve cups and three single serve sip & seal lids. There was also an inspiration book packed full of great recipe ideas.

I really couldn't wait to put the Ninja Ultima Bender to the ice crushing test. Every blender I have ever used when blending ice seemed like it crushed it but would leave big chunks in there that get stuck in your straw and you end up having to chew. I want something that will create a smooth chunk free drink that I don't have to chew… you shouldn't have to chew your drinks. 
So I started adding my fruit, juice, and ice into the blender, turned it on and without any hesitation it started to crush and blend. I left it blending for about 45 seconds and when I thought it might be done I turned it off and poured our drinks. The result was…… NO ice chunks! Honestly you wouldn't have even noticed that there was ice in there to begin with because of how smooth and creamy it was. So amazing and delicious.

The 3 blades make the world of difference. The extra 2 blades can be removed if not wanted, so you do have that option. With the top 2 blades your ice and fruit get crushed and chopped and the bottom blade creates a cyclone that blends your drink smooth. There is so much technology that has been put into this blender, the top 2 crushing blades rotate at 5,000 rpm and the bottom cyclonic blade runs at 24,000 rpm. "Ninja's patented gear system offers high torque Total Crushing technology AND high speed cyclonic blending in one jar!"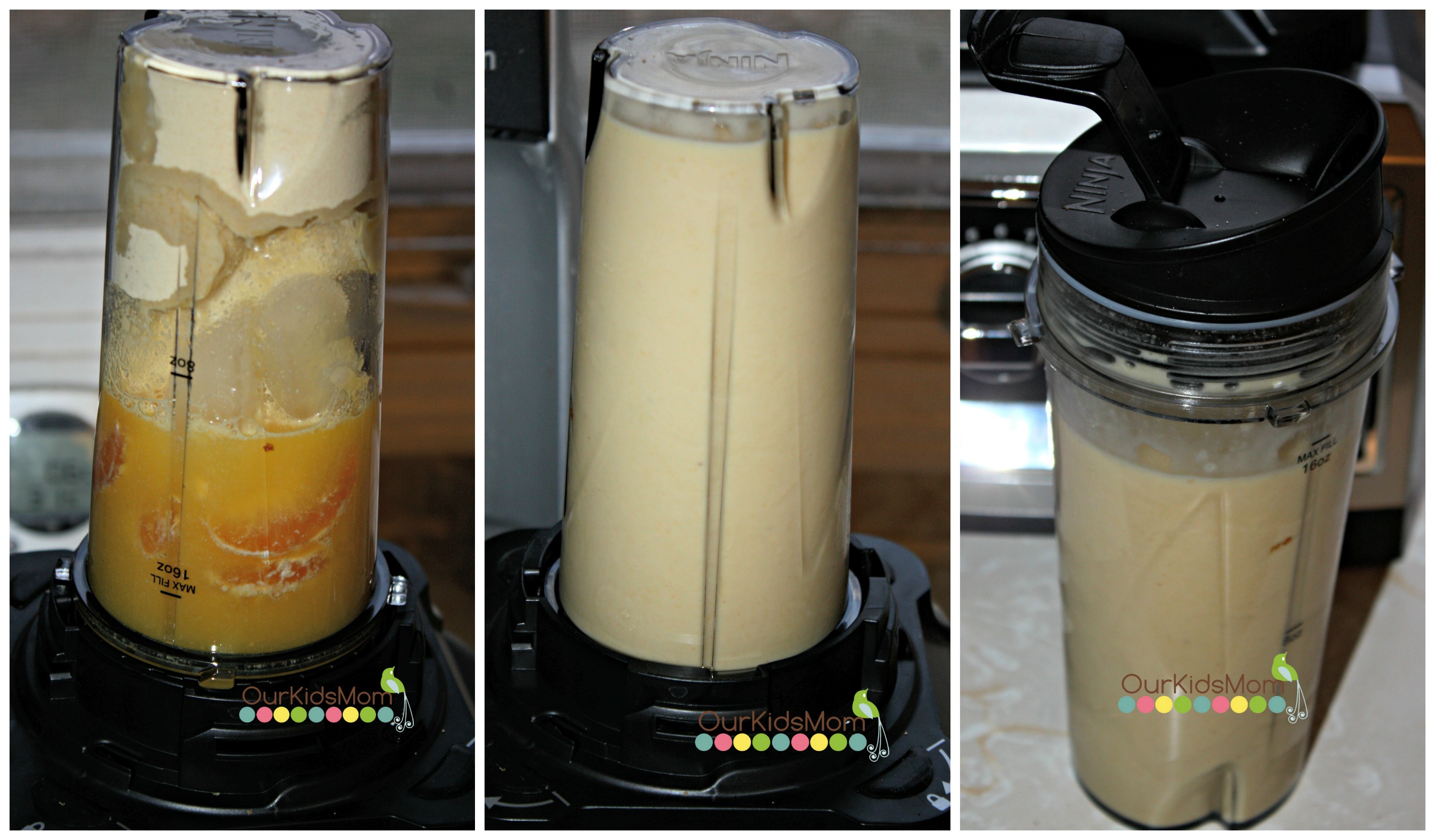 I was also curious about how the crushing would be in the single serve cups as there aren't as many blades. I created my smoothy with ice and started to blend. The result was a smooth, chunk free, creamy smooth drink that I truly enjoyed. There is no transferring your drink into a to go cup, just screw on the lid that come with and you are ready to walk out the door with your drink in hand.


Features I really love about the Ninja Ultima Blender:
– You can't start to blend unless the pitcher is in lock position.
– You can't start to blend unless the handle on the lid is all the way down and locked into position, if you press the release button while blender is on it will turn off right away.
– Built in Pour Spout in the lid.
– The blades dual-stage crushing and cyclonic technology.
– 10 speed control including pulsing action
– Multi use for the blender including food processing, batters, grit free purees, soups, batters, and of course smoothies.
– Measuring lines on the pitcher.
Overall I have found a new love in my kitchen. This is a bigger then a normal blender, but you are getting a professional quality machine. If you have had problems like I did in the past trying to find a blender that will crush ice and not burn out, or just have a blender that you can trust and know without a doubt that you will get a consistant creamy texture then you will absolutely achieve this with the Ninja Ultima Blender.
You may be put off by the price, but I think it's worth every penny. If you consider how many blenders I have bought in the past and burnt out, I could have just bought this one that is built to last without the frustration of chunky drinks. If your like me and you pick your own Christmas present then this is the one. You can purchase your 
Connect with Ninja Kitchens:

BUY IT:
You can purchase the Ninja Ultima Blender at Bed Bath and Beyond for $259 
WIN IT:
ONE OurKidsMom reader is going to win a Ninja Ultima Blender!
This giveaway ended at 11:59 PM EST on December 16, 2013.
     Check out the GRAND PRIZE for the #NSXmas Hop!!!
Nature's Sleep carries a variety of products to help you get a blissful night's sleep from memory foam pillows to memory foam mattresses. You can wake up to a whole new you. Say goodnight to aches and pains while you sleep in sublime comfort and awake feeling refreshed.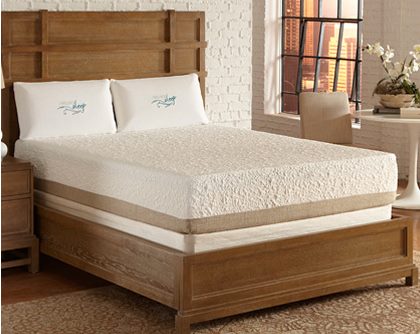 One lucky continental US winner will be chosen to receive a memory foam mattress from Nature's Sleep at a max value of $4000 by entering the code word from the blog they entered the sweepstakes on in the Giveaway Tools form below.  
My code word for the giveaway entry below is: SNOW
 *** During this sweepstakes Nature's Sleep has offered a 51% off the entire site with code: HolidayCheer ***
Thanks for entering! Now see all of the great prizes all the other blogs are offering!

This post contains an affiliate link. By clicking through and purchasing I will receive a small kickback. Thank you for your support.