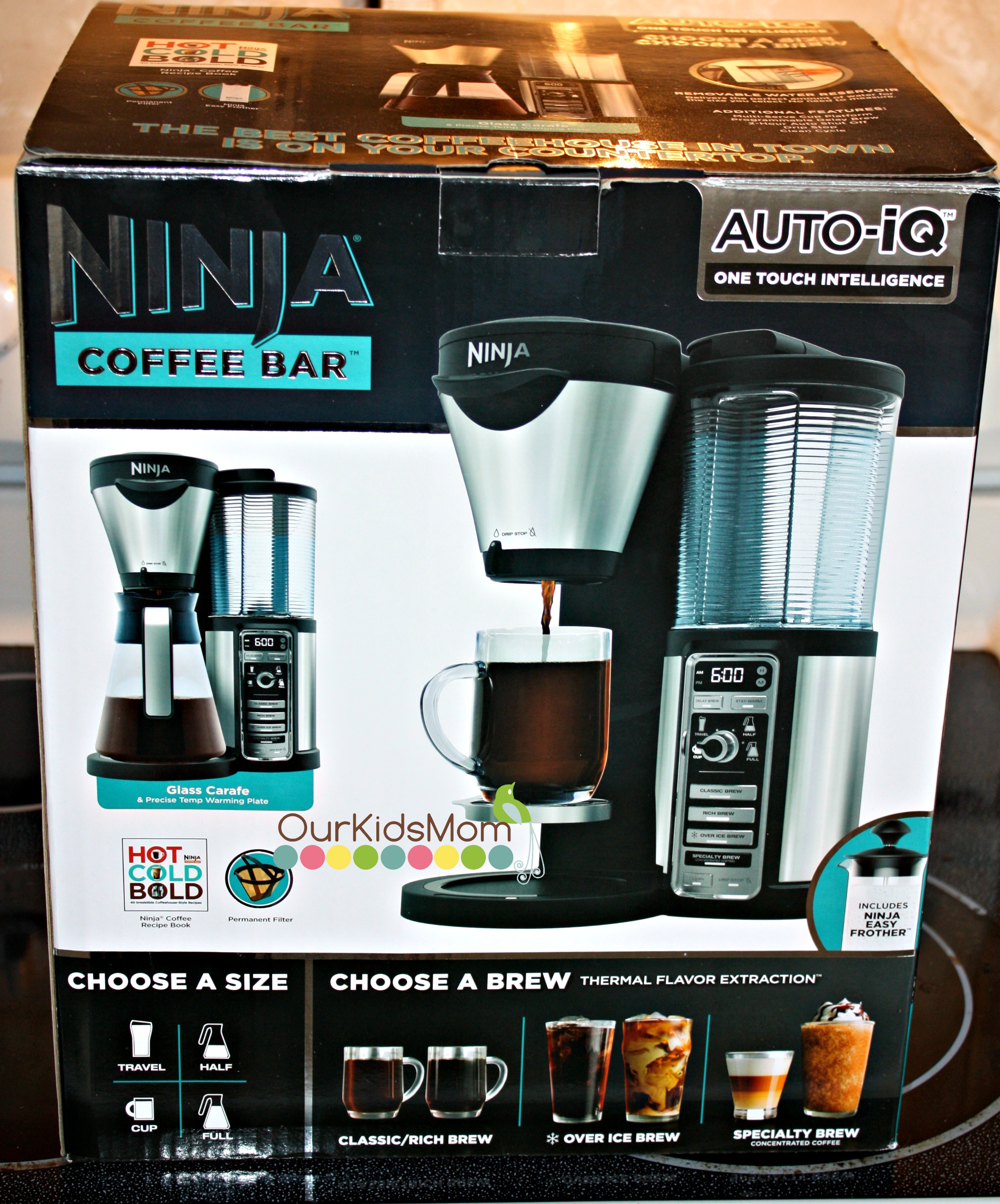 There is such a big range of coffee makers now a days from single cup, espresso, and machines that brew for a crowd. Which one do you pick?
If you're anything like me some days I want just a regular cup, iced coffee, or sometimes there are days I want to splurge and have a mocha, or latte. Why not save the headache and check out the Ninja Coffee Bar, you get everything above in one machine.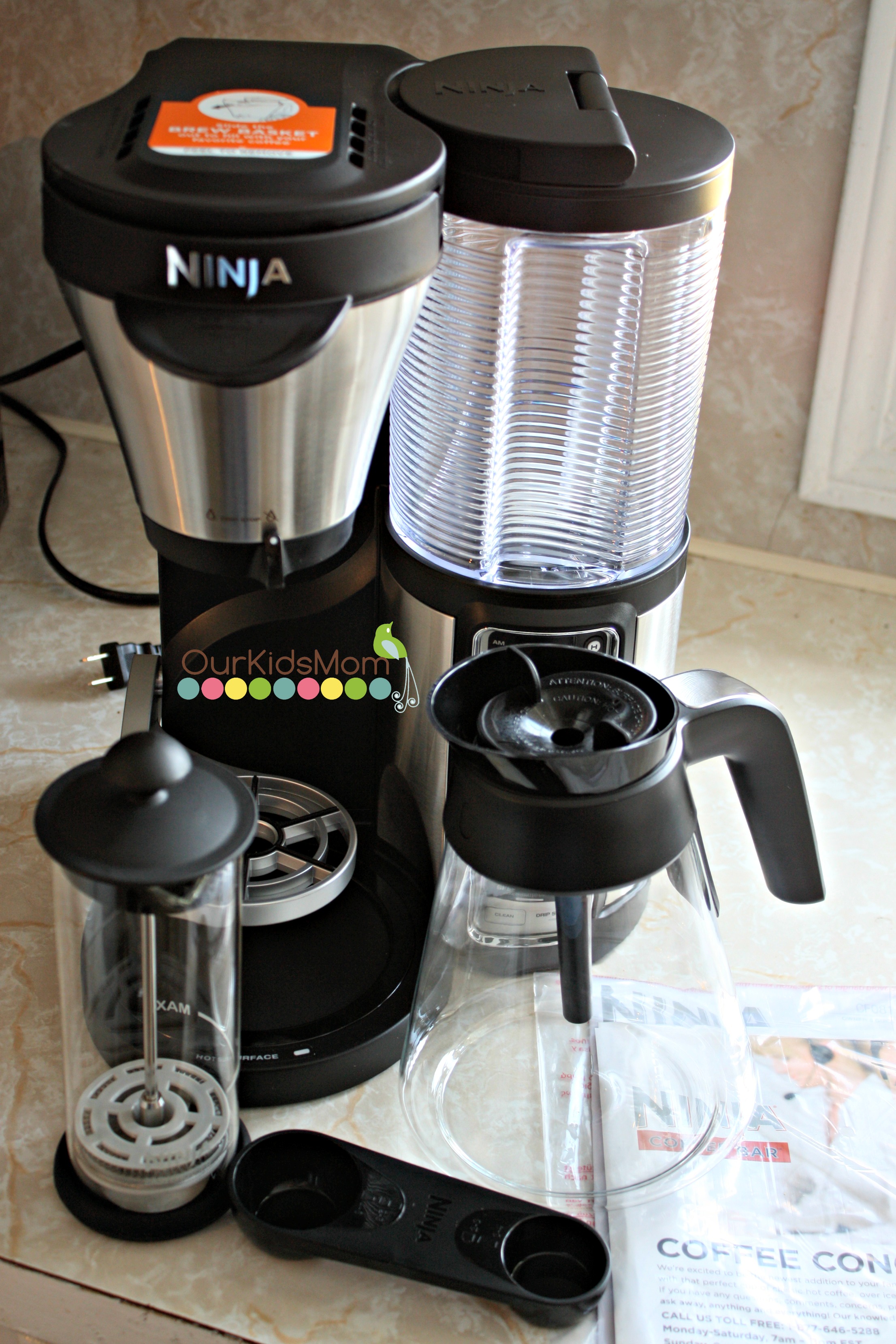 Taking the machine out of the box I loved how it looked, but then I was also a little intimidated by all the buttons and options. However I read through the manual a little bit and it seemed pretty simple, very straight forward and user friendly.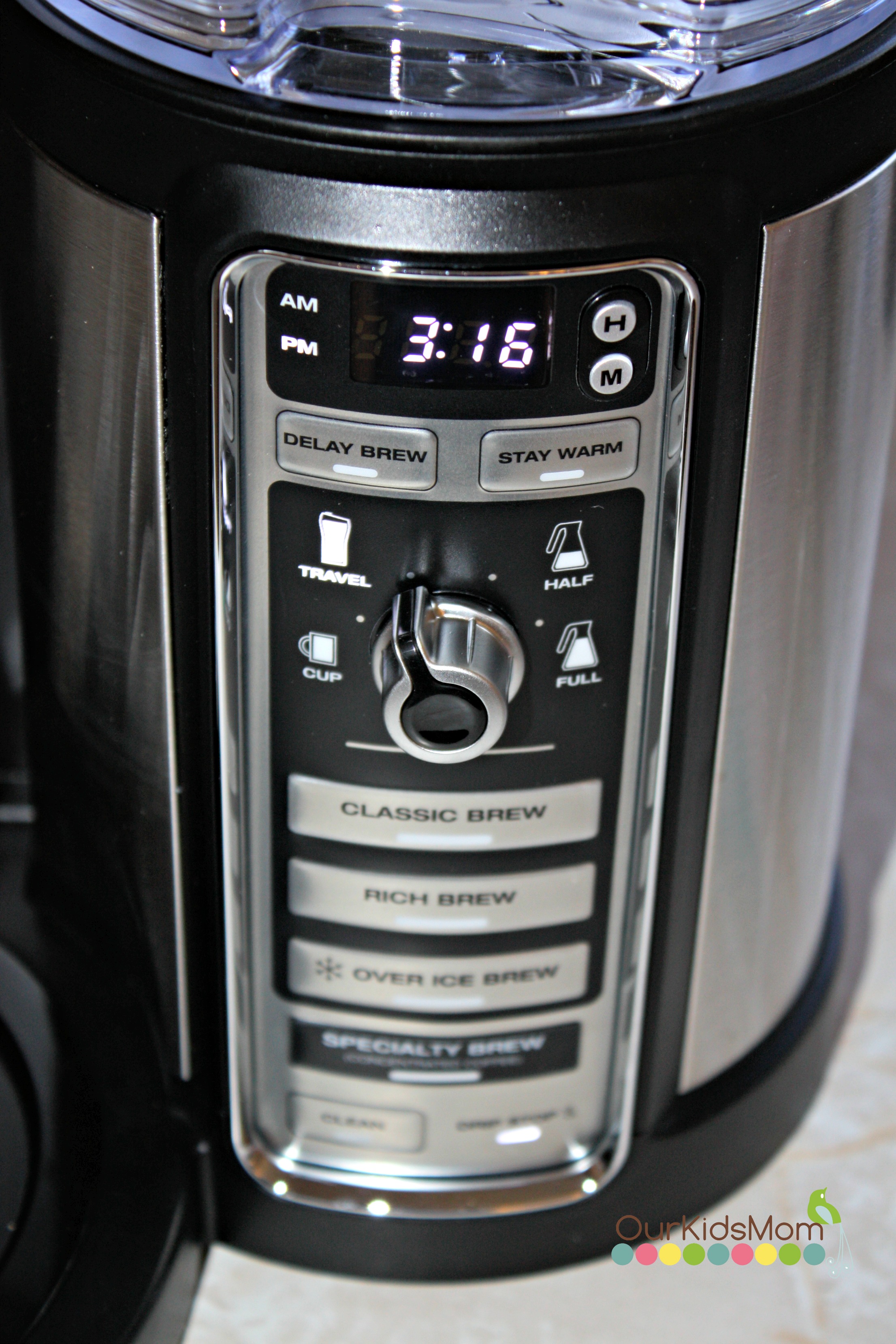 On the option panel you will find where you make your selections. Select your cup size, travel mug, cup, full pot or half pot. Then select if you want classic brew, rich brew, over ice, or specialty brew.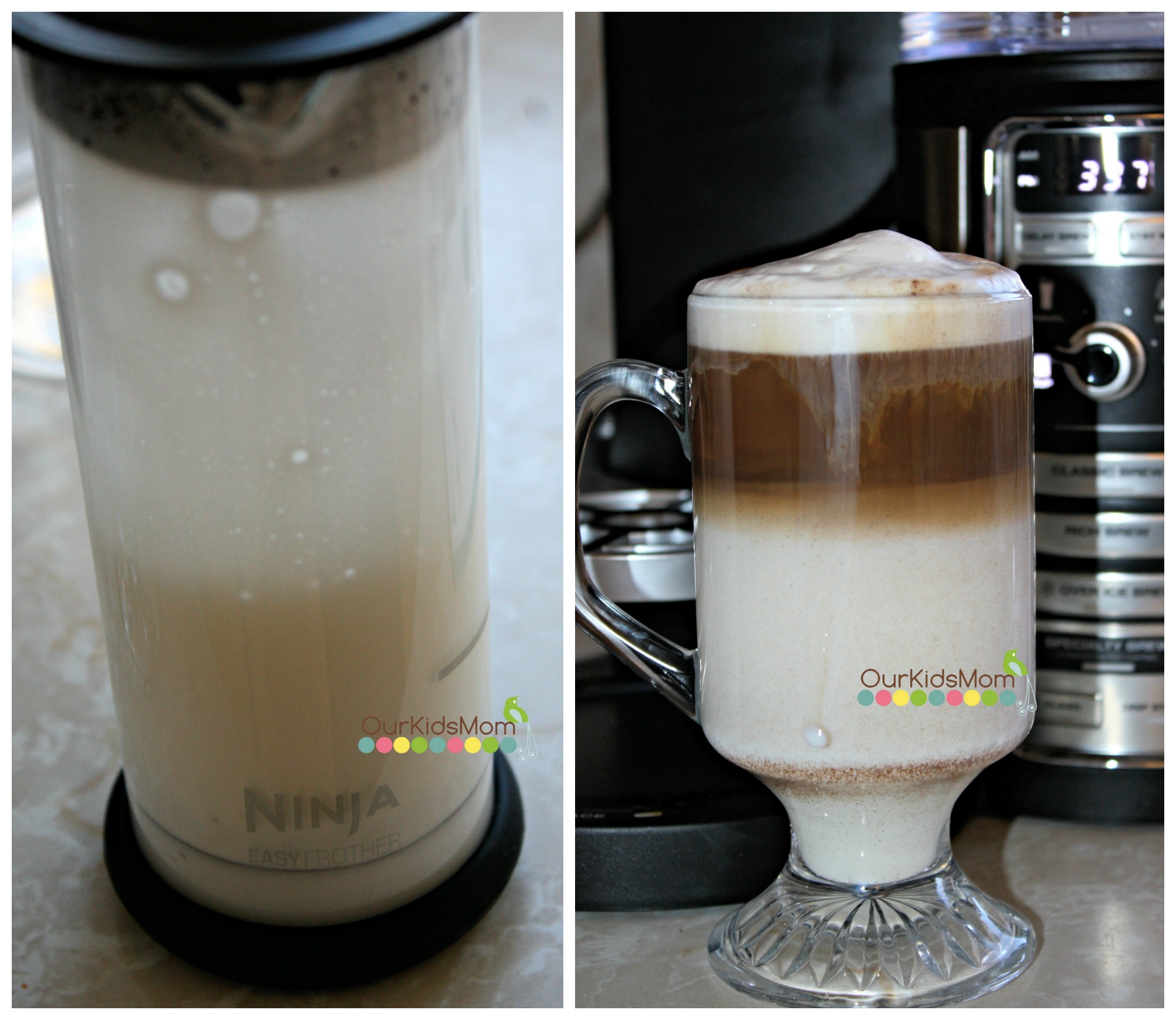 I thought it would be fun to test out the specialty brew and make myself a latte. I am a very visual person and to me what makes a great latte is if it is layered nicely. It's the same when it comes to coffee packaging — the design must be alluring, sustainable, and functional! So I heated myself some milk and with the provided frother topped my heated milk with some great foam.
I selected "cup" which brews a smaller espresso shot (where travel will brew a larger espresso shot), I pressed specialty brew and watched. As it began to drip I was amazed at how well it was layering. In my eyes it was almost perfect art.

How about on a hot day where an iced coffee would just hit the spot? No problem… brew your coffee over ice. With my machine came a recipe book and in there I found a yummy french vanilla iced coffee to try. It was amazing and hit the spot.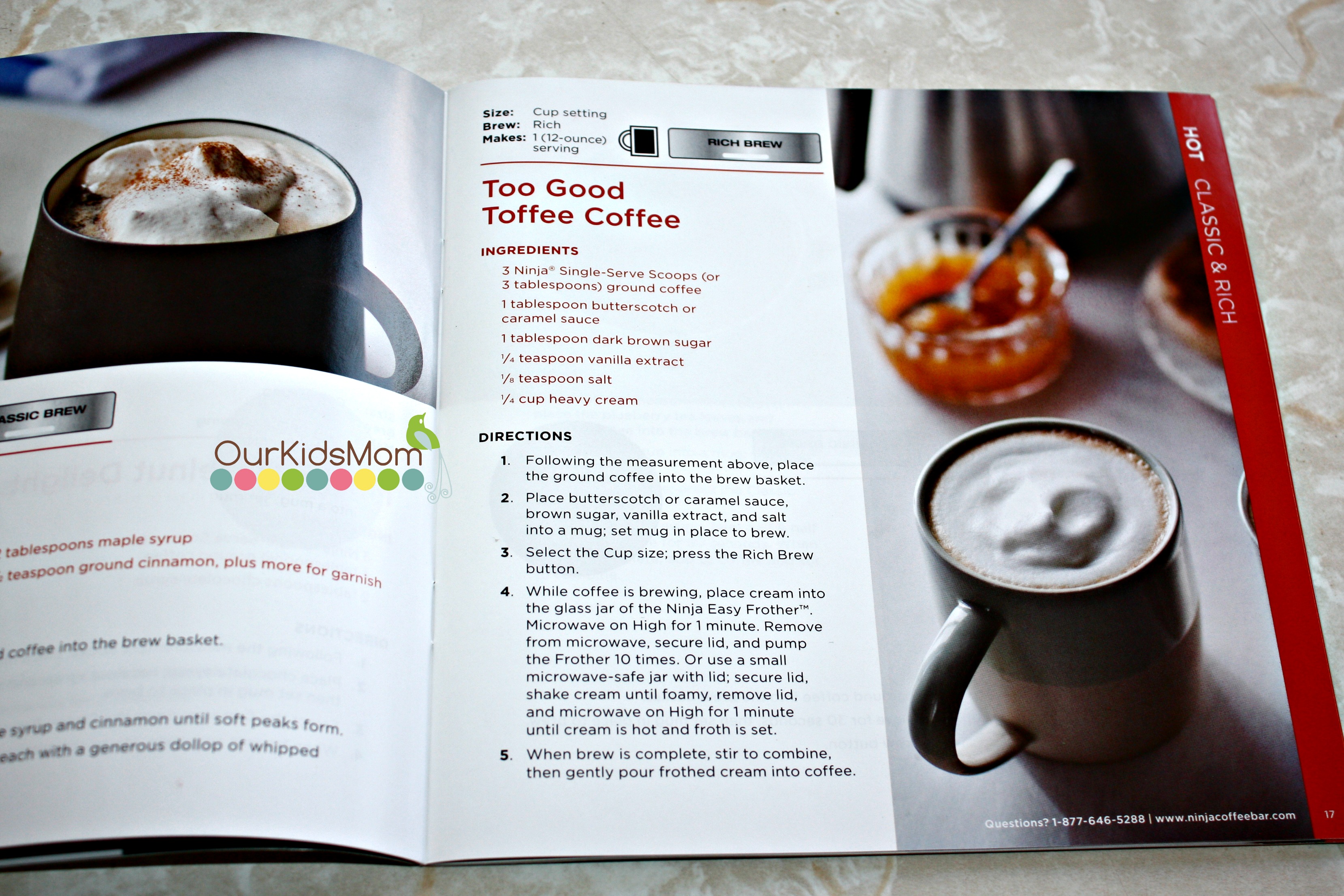 The recipe book has a lot of great looking coffee recipes from hot to cold drinks… enough yummy to keep you happy and cozy no matter the weather or season.

The Ninja coffee bar is the smartest coffee machine you will find. It's smart brew technology will give you a great tasting espresso shot using your own ground coffee.
The coffee bar comes with a reusable coffee ground basket allowing you to use it over and over again. A measuring spoon to measure out just the right amount is included to make measuring your grounds perfect for your choice .

Why spend time having to leave your house and wait in line for that perfect cup of coffee, and then pay a fortune for it? You don't have to leave the comfort of your own home, you can even enjoy that perfect cup of coffee in your pajamas.
Save your money and allow yourself to brew whatever cup of coffee you happen to be craving at that moment. Head over to www.ninjakitchen.com/ninja-coffee-bar and be amazed at what the Ninja coffee bar is capable of doing.