In just two short days my husband and oldest son will be boarding a plane headed to Oregon. Why? They were invited to attend the NIKE Young Athletes Innovation Summit at the NIKE headquarters! How amazing is that, right?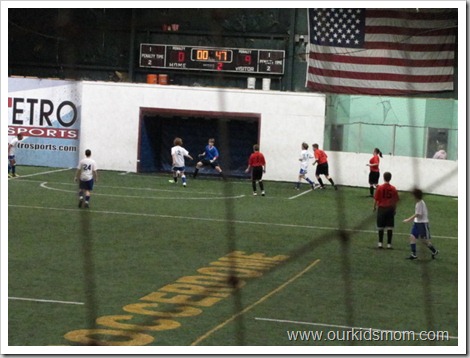 Joshua just turned 15 and has been playing sports since 1st grade when we signed him up for soccer. The bug bit hard and he has played nearly year 'round ever since. When he started Junior High he took up running and joined cross country and this year he is running in track events. I am so proud of him and happy that he has decided to join sporting activities. Our school district's sports program is very strict and turns out dedicated, responsible and motivated young people. That combined with how important physical activity is to your body and mind and it's a win-win combination!
NIKE also sees the importance of sports, movement and responsibility for our children. I love how they are taking the time and investing in our children. This event will be a memorable one for Josh and I think he's going to have a blast learning about NIKE and participating in events like soccer, basketball, swimming and rock climbing!
You will have to come back Friday evening to get a small glimpse of what happened and how it impacted my guys!
Kids Nike FREE Run: If your feet flex, shouldn't your shoes flex too? Must-have flexibility for young feet.
 Disclosure: Compensation was provided by Nike via Glam Media. The opinions expressed herein are those of
the author and are not indicative of the opinions or positions of Nike