New Wave Kitchen Appliances Pizza Oven
Sample received for review. All opinions are my own.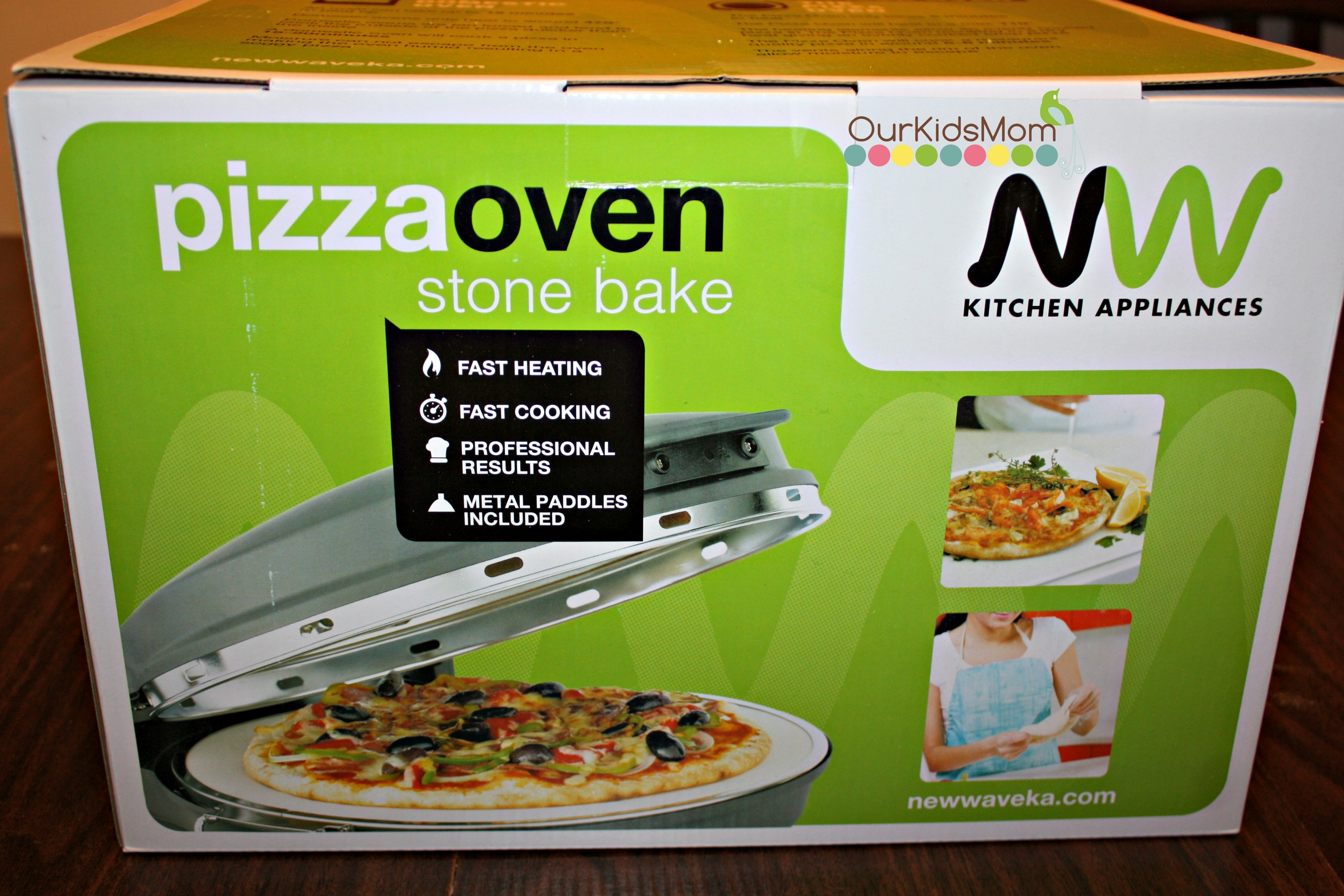 I would guess that pizza is a kids favorite in just about every household, but buying take out or store bought pizza can become expensive to done too often. New Wave Kitchen Appliances has a Pizza Oven that can help make your homemade pizzas even better (and easier!).
When I was offered to review this Pizza Oven it was the first time I had ever seen one of these let alone tried using one. It says right on the box that it will cook your pizza in 5-6 minutes. I was a little skeptical about how it could possibly cook a raw pizza in 5 minutes but I was willing to give it a try!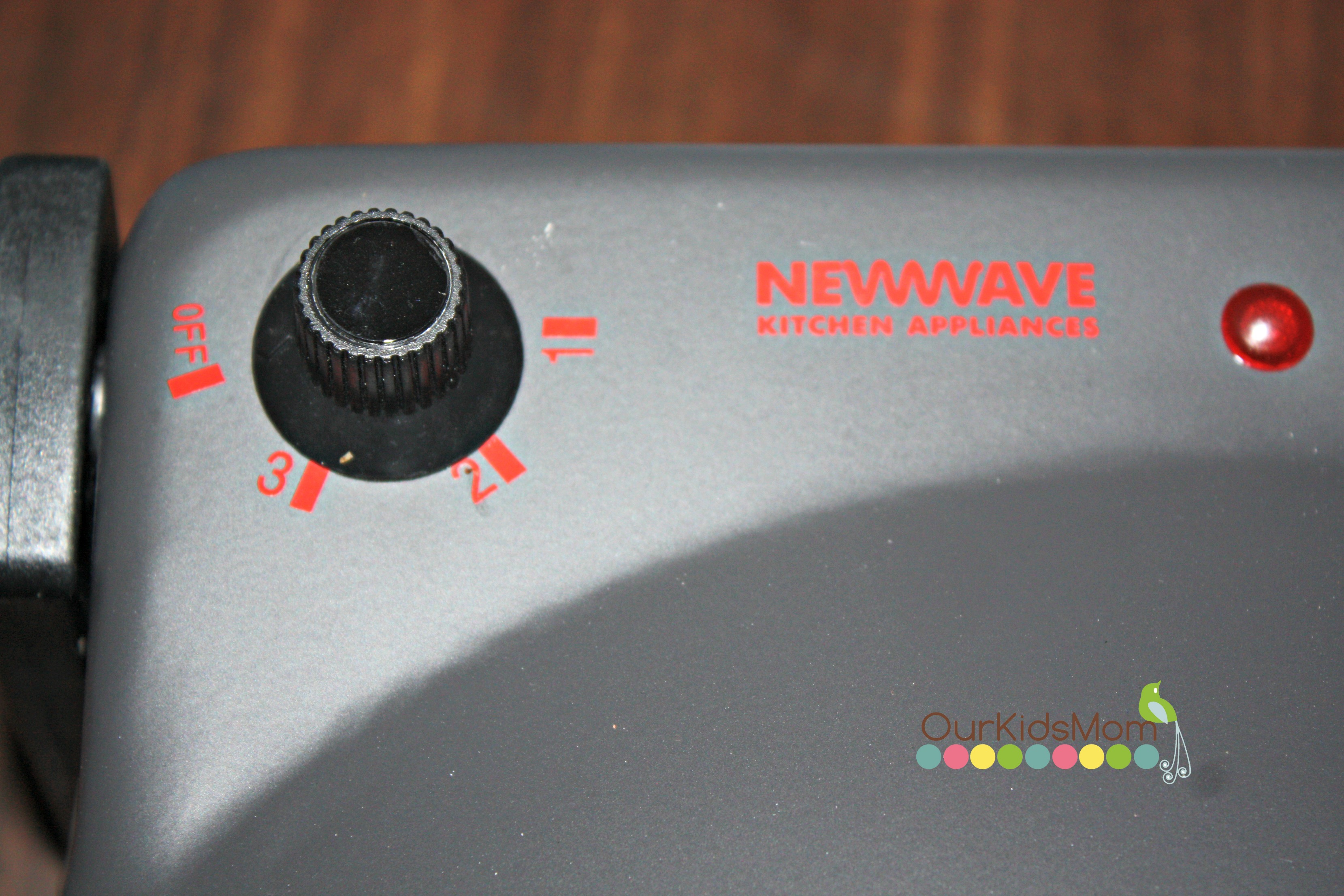 There are 3 settings on the pizza oven that are controlled by a little dial. Setting 1 is warm, 2 is cook, and 3 is a Max heat of 710ºF. The pizza oven heats up in 5-6 minutes and then is ready to go.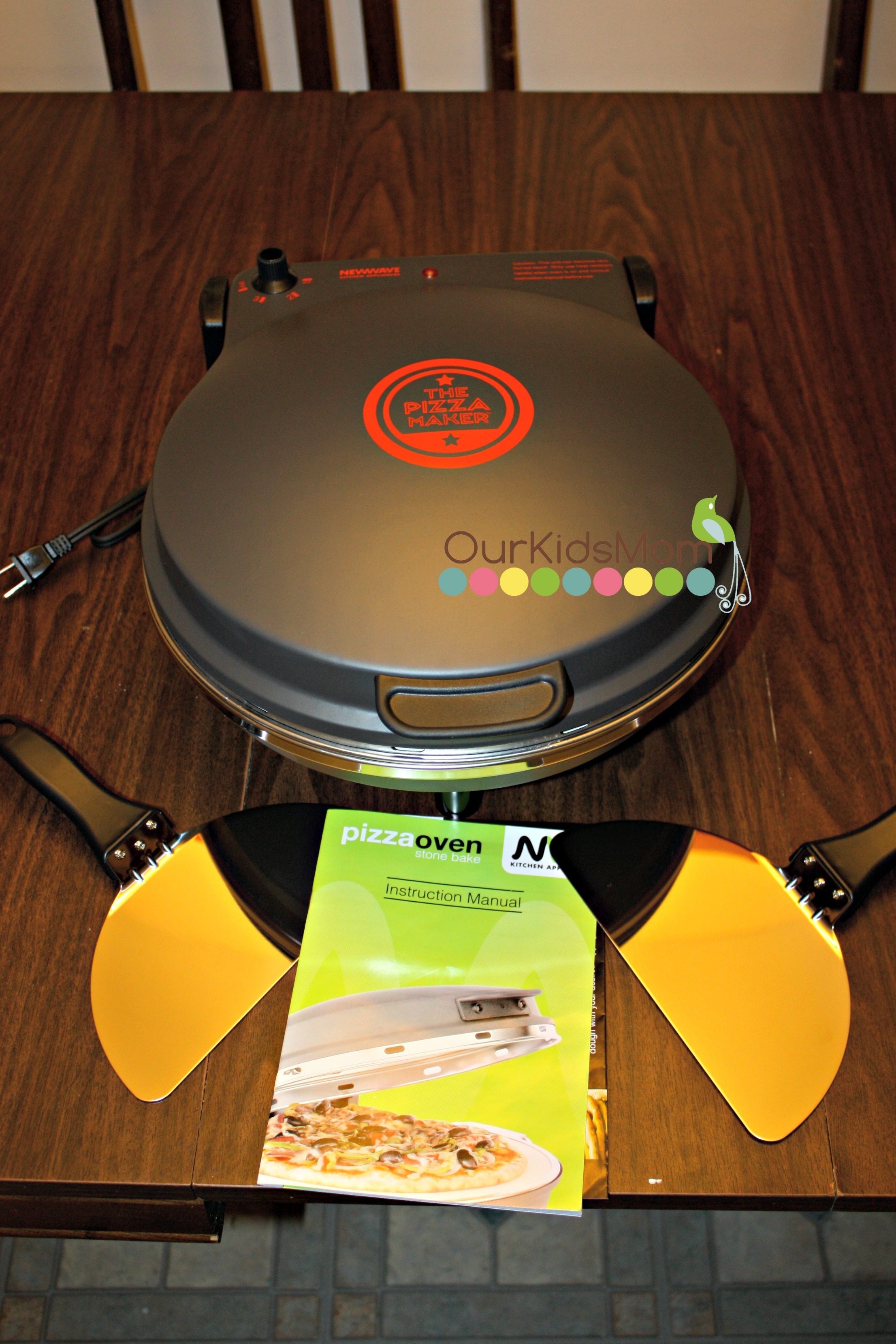 The Pizza Oven comes with 2 metal paddles for lifting your pizza onto the stone and removing it off the stone. I was a little confused because the instructions talk about making your pizza on the wooden paddle and then sliding it off the wooden paddle onto the stone, but there is no wooden paddle… instead there are 2 metal ones that you can't make the pizza on.
I made the pizza's on a cutting board and then lifted it off the cutting board with the metal paddles and placed it onto the stone. I think it would be easier with the wooden paddle as trying to use the 2 metal paddles would be harder to transfer your pizza if it's a bigger pizza.

So it was pizza night in the house and I got all the ingredients in bowls and let the kids make their own personal pizza. They were so excited to make their very own pizza and got into it. I did make sure they were not too close to the pizza oven while making their pizza as the outside of the oven did get very hot.

Placing the raw pizza onto the stone and closing the lid I timed it to see how fast it did cook …. it was 6 min when I opened up the lid and the pizza was done! It looked so incredible and yummy. The pizza tasted amazing and the crust was cooked to perfection.
You can make a thinner crust if  you prefer or leave the dough a little thicker to create the thicker crust which is what I like. The kids loved their pizza and ate so much more because it was something that they made all by themselves.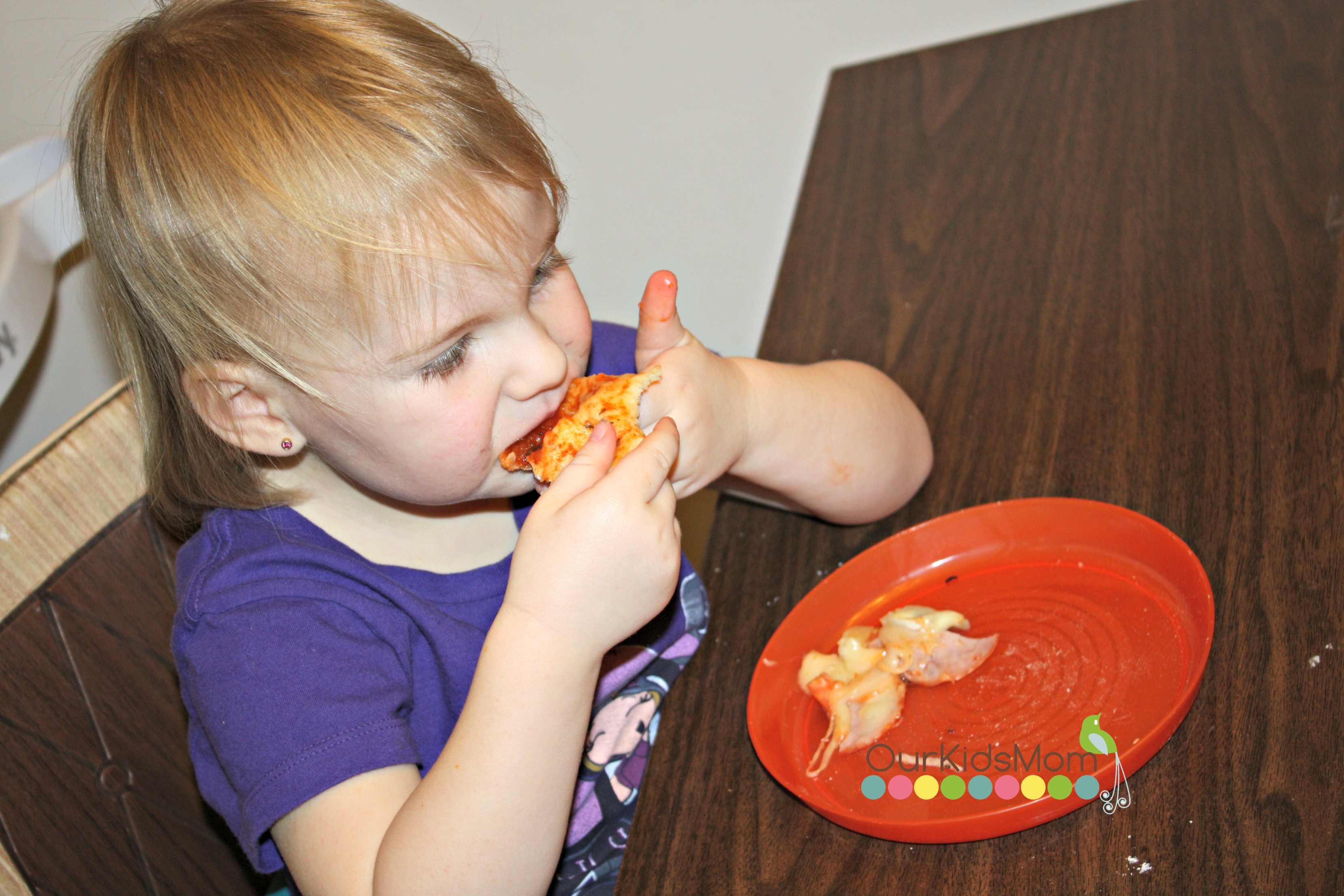 Clean up is very easy. Because it is a stone you can't use any oil or soap on it. You simply just wipe it using a clean wet/damp dish rag or sponge. Over time your stone will change color and have dark spots from use but that's ok because that means it is getting seasoned.
My only wish is for the stone to be removable.  As it is, it stays in the pizza oven.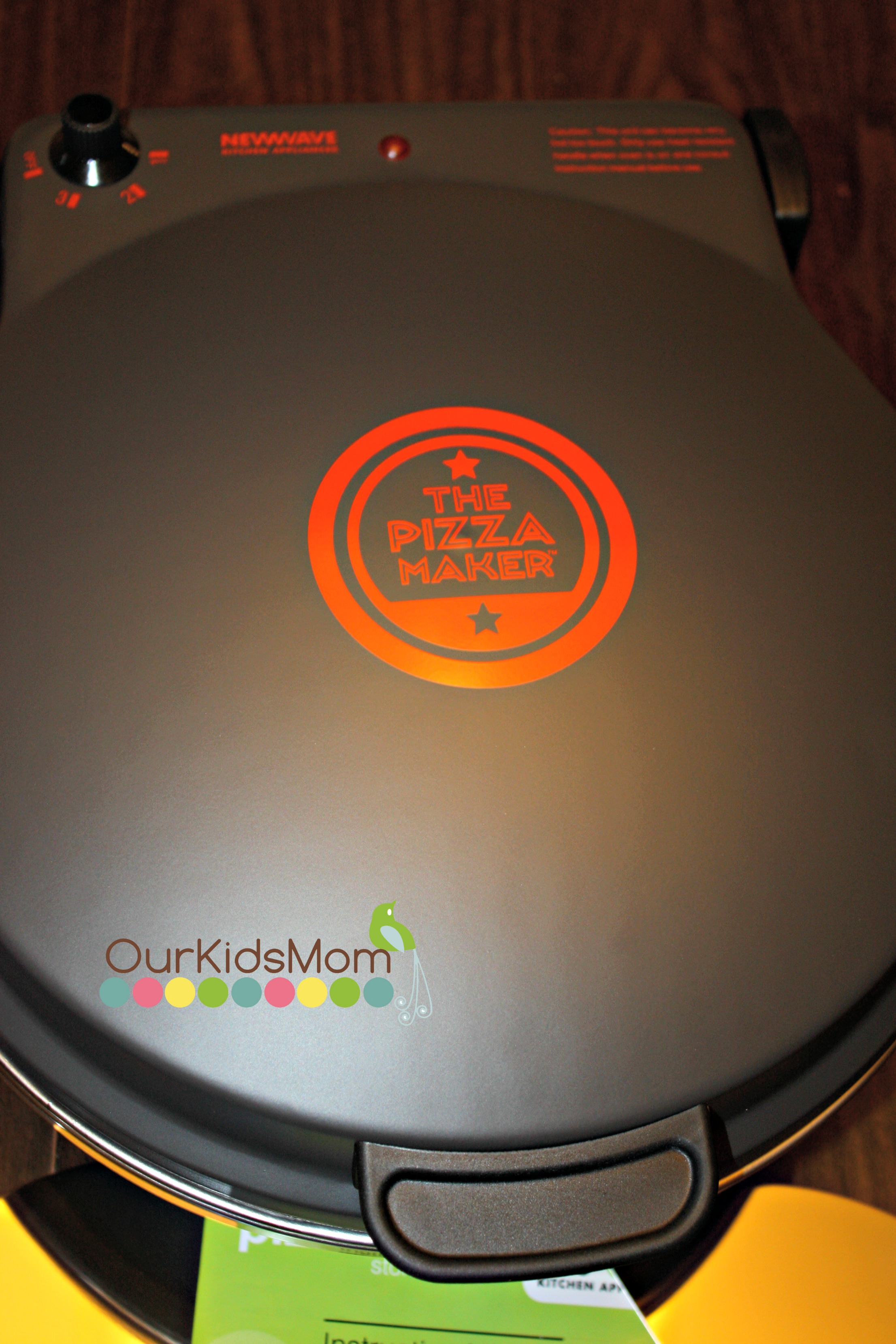 Even though there are a couple things that might make this oven a little easier to use, it doesn't change my opinion and it wouldn't stop me from purchasing this oven. There are so many creations you could make with this pizza oven. The instruction booklet does come with a few recipes for some pizzas you could make, or you can be adventurous and come up with your own creations. With the stone plate being 12″ you can create a good size pizza or many different pizzas fast!
You can purchase your New Wave Pizza oven at Select Best Buy Stores for $99.99