Disclosure: I am covering this all-expenses paid trip on behalf of Disney.  All opinions are my own, even when talking points are suggested.
Ahoy there, mateys! Today, I'm sharing with you a first look at merchandise celebrating the new Disney Fairies film The Pirate Fairy! We received a sneak peek at this merchandise during our morning at Disney Toon Studios, and I can't tell you how excited I am to share it with you. If you have a fairy or pirate fan in your home, you'll want to start making your lists now.
Disney Consumer Products was nice enough to give each of us a fabulous gift bag with lots of Pirate Fairy goodies.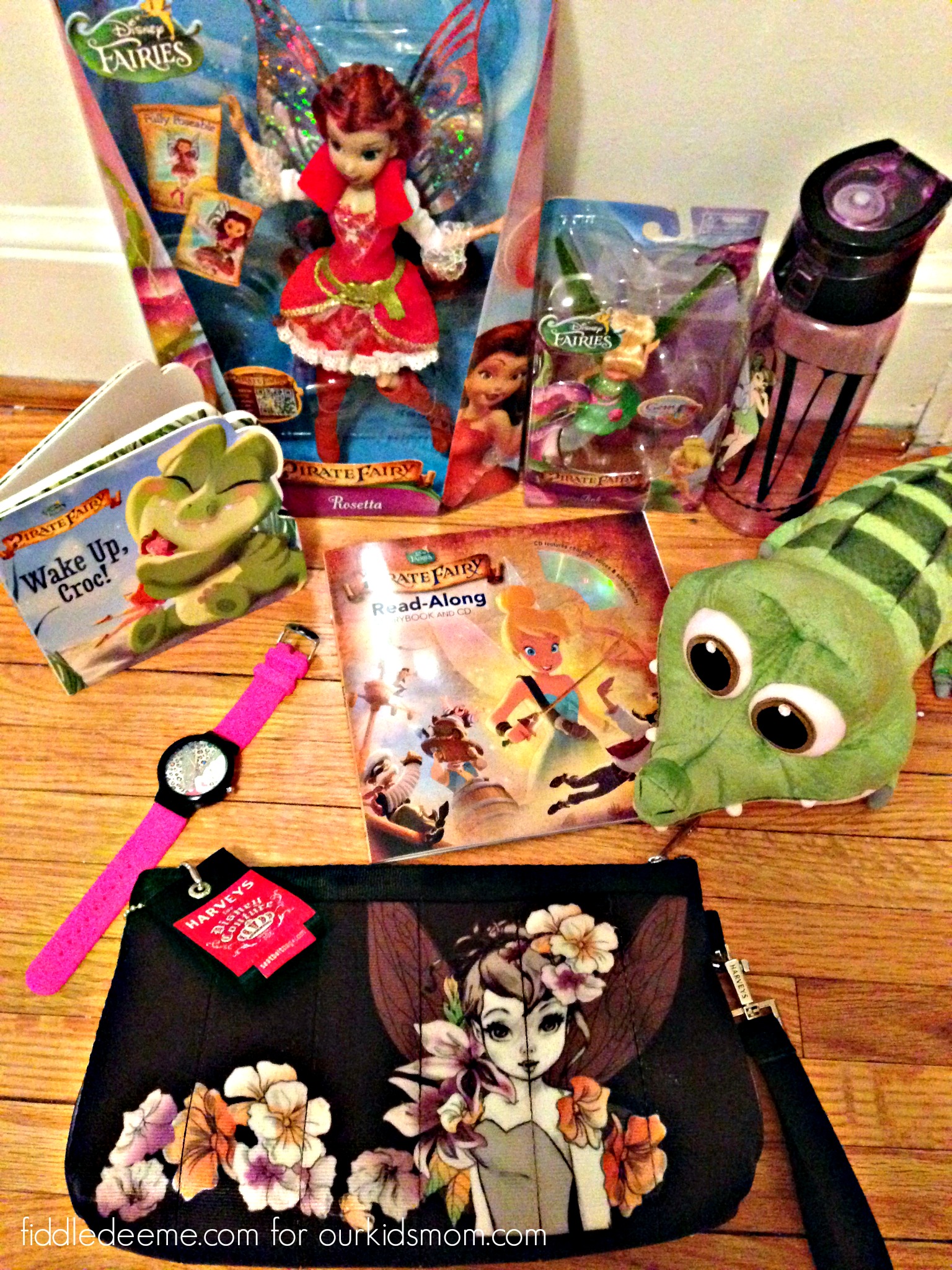 See that lovable, adorable crocodile? That's Croc. And I love him so much that I kept him for myself. He's available now at the Disney Store and DisneyStore.com. If you like him, I suggest purchasing him now, before the movie even hits shelves. Because as soon as it does, everyone is going to want a Croc of their own. Croc is also the star of The Pirate Fairy: Wake Up Croc!, which hits retailers next month (along with the Tinker Bell and the Pirate Fairy Read Along Storybook and CD pictured here.)
We also received an exclusive Tinker Bell HARVEYS for Disney Couture Seatbelt bag. I'm not a huge character apparel person, but I fell in love with this clutch immediately. While this model isn't available for retail purchase, other Tinker Bell HARVEYS bags are available in very limited quantities at Disney Vault 28 in the Downtown Disney® District at Disneyland Resort. I have not heard if they'll make their way to TrenD at Walt Disney World at all.
If you're a purse person, then you'll definitely want to check out the new Tinker Bell for LeSportsac Collection. The collection hits stores in April.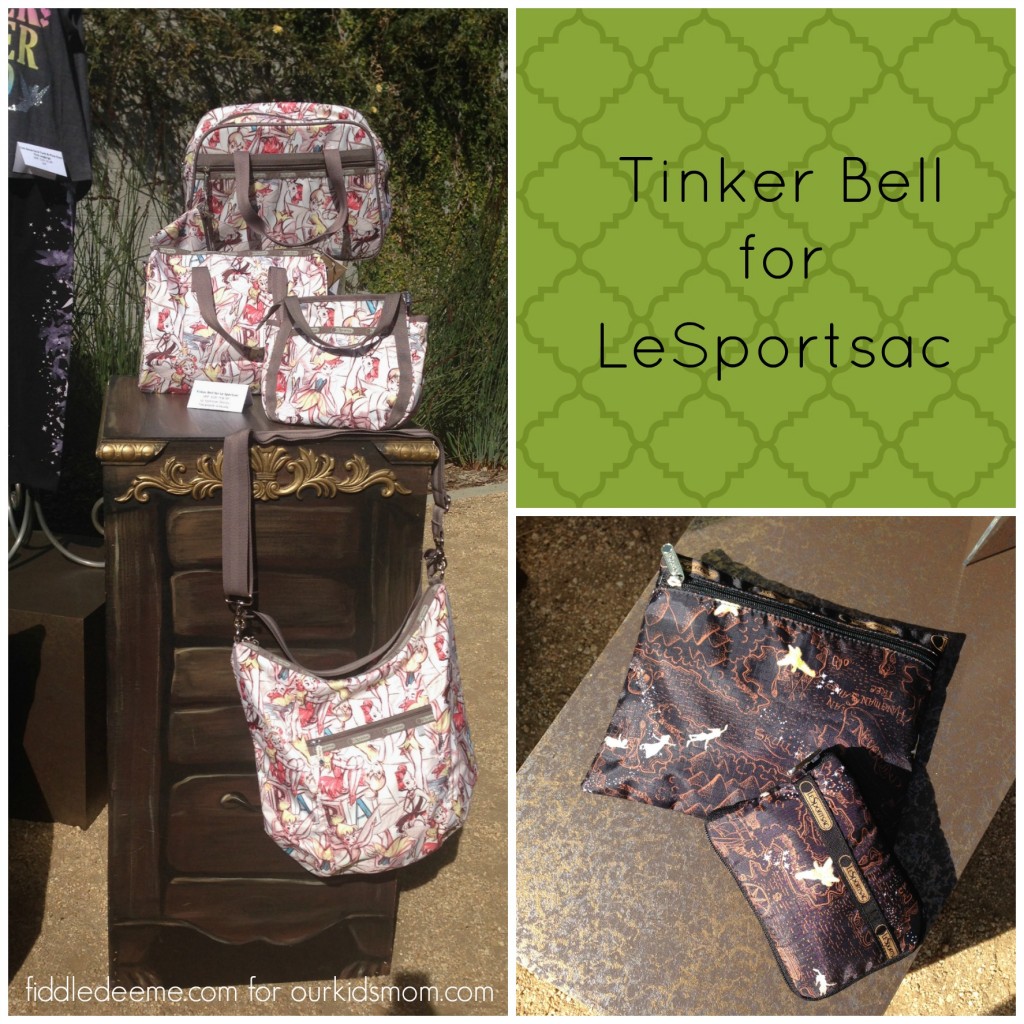 I'm a huge fan of the darker print and its subtle nod to the classic Tinker Bell we know and love from Peter Pan. The bags range in price from $28-158.00US.
There's also plenty of The Pirate Fairy apparel hitting stores. This Tink Mineral Wash shirt is available at Hot Topic stores now. The Tink In Heart Studs Dress will arrive at JC Penny locations starting in March (available in girl's sizes 7-16.) You can also see one of the larger LeSportsac totes on the mannequin. I can't get enough of that print!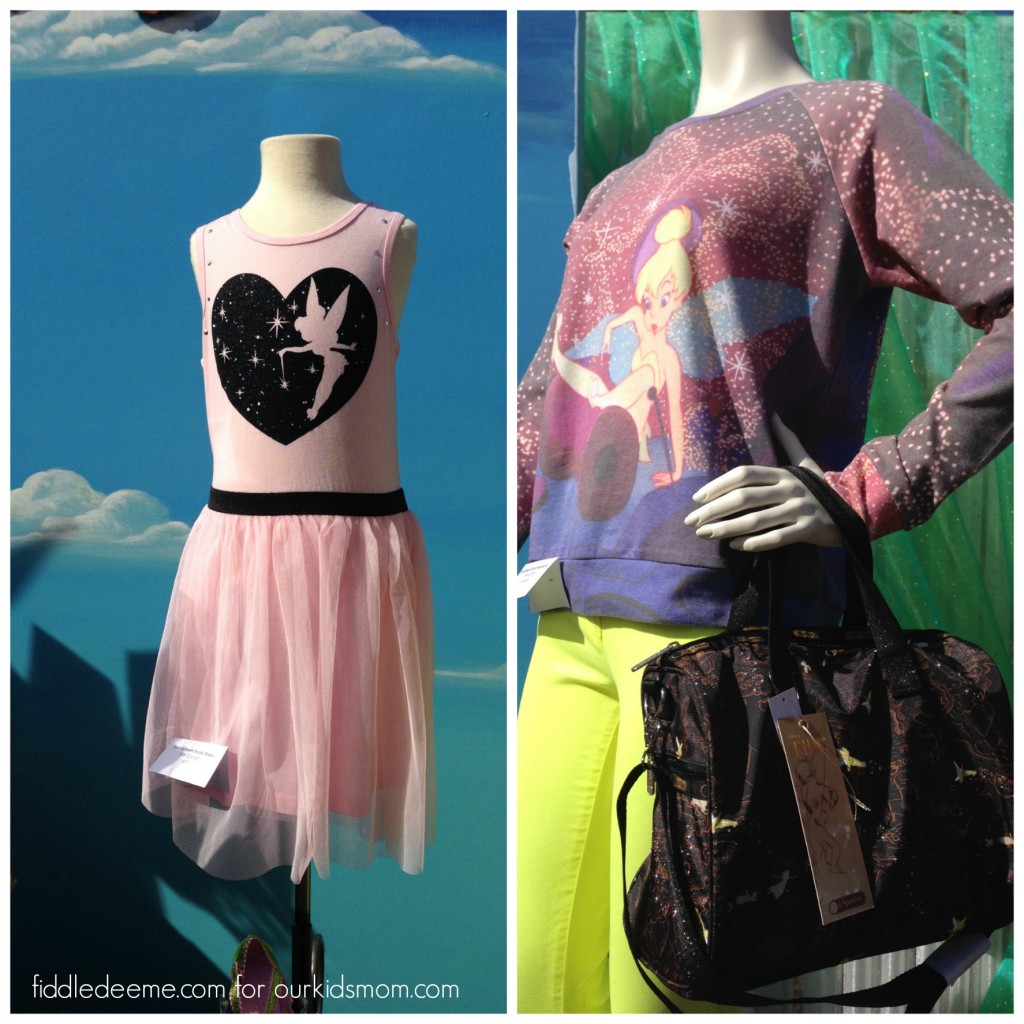 And, of course, there are dolls! Dolls of every shape and size from larger plush figures (featuring Tink and Zarina) to the smaller figurine play sets and everything in between.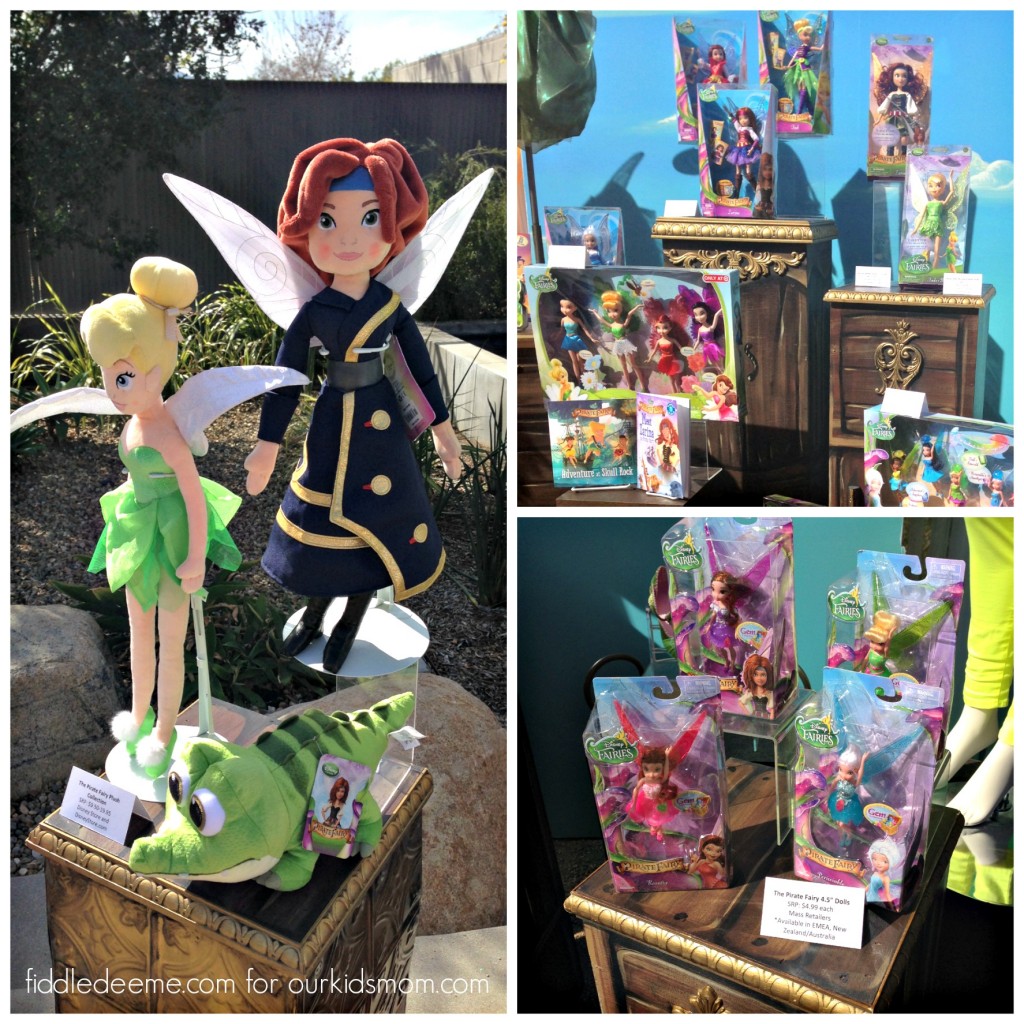 All of the dolls pictured are available at mass retailers (think Target) now. The plush figures are available at Disney Stores and DisneyStore.com now.
 Of course, there are also new Tinker Bell and Zarina costumes, too. The deluxe costumes are available now at the Disney Store and DisneyStore.com. For something a little different, keep an eye out for Tink's Pixie Party Dress and Zarina's Pixie Pirate Dress, available at mass retailers now.
If the popularity of Frozen merchandise is any indicator, The Pirate Fairy merchandise will start flying off shelves once the movie is released on April 1st. Don't say I didn't warn you!
Are you excited for The Pirate Fairy merchandise? Leave a comment and let me know which item you can't wait to purchase!