Sample received for review purposes. All opinions are my own.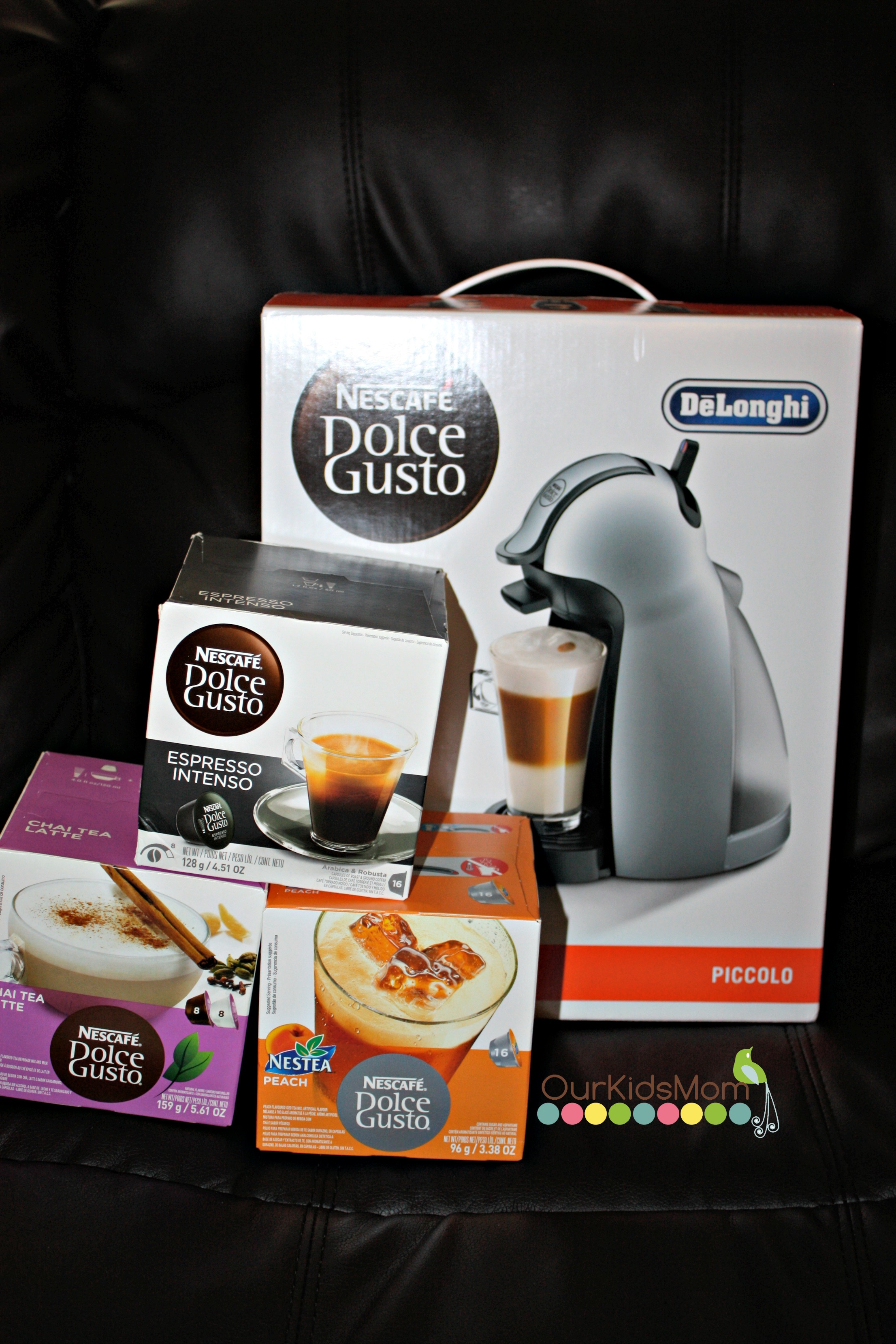 I love my morning coffee, it's kinda the time of the day that I set aside for ME. That's why when Nescafe offered to send me the Nescafe Dolce Gusto Piccolo coffee machine, I was thrilled. It has totally turned my mornings into a great morning.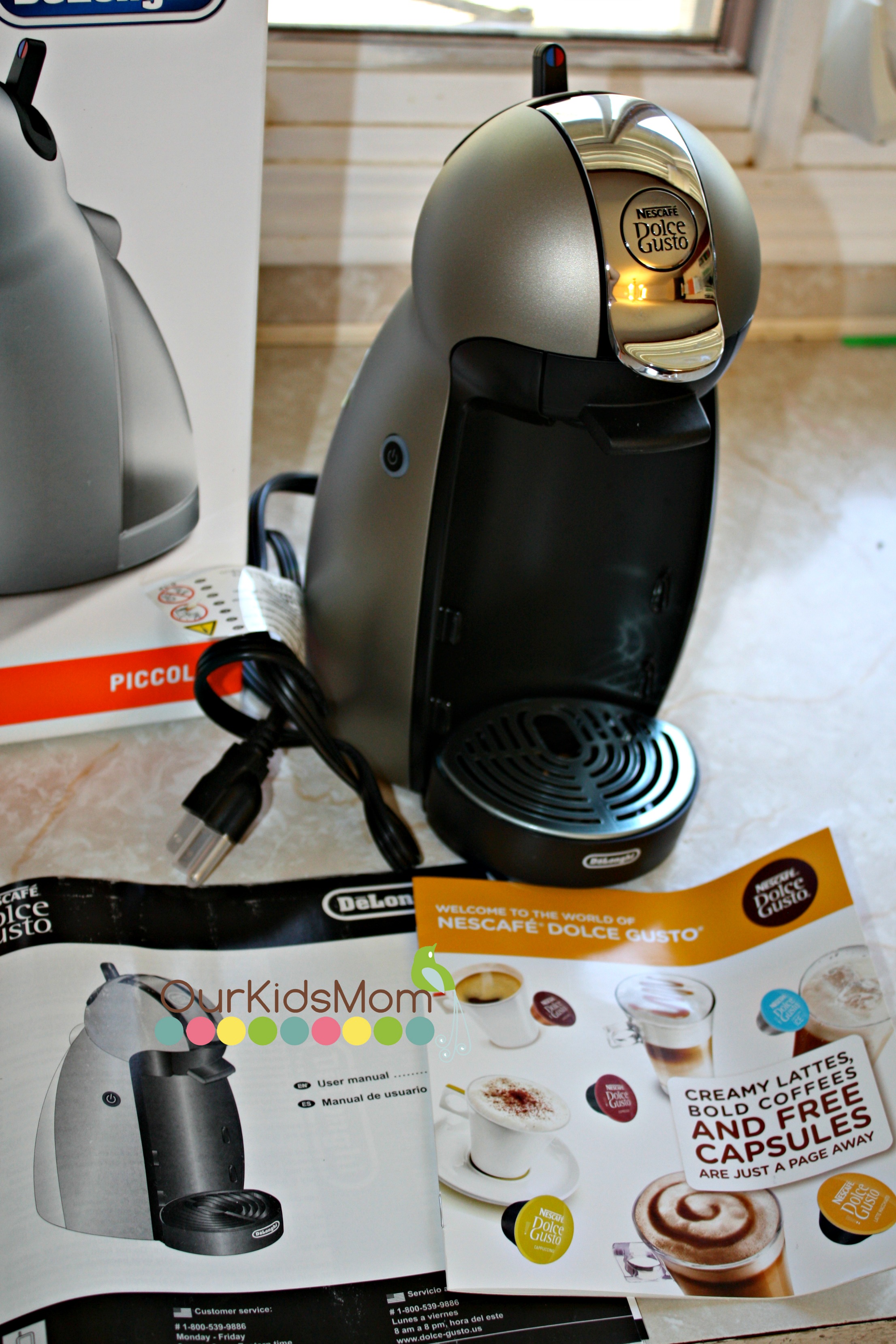 Pulling the Piccolo out of the box there is no assembly needed. There are no coffee pods in the box with the machine so when you purchase a machine make sure to purchase a box of coffee, too.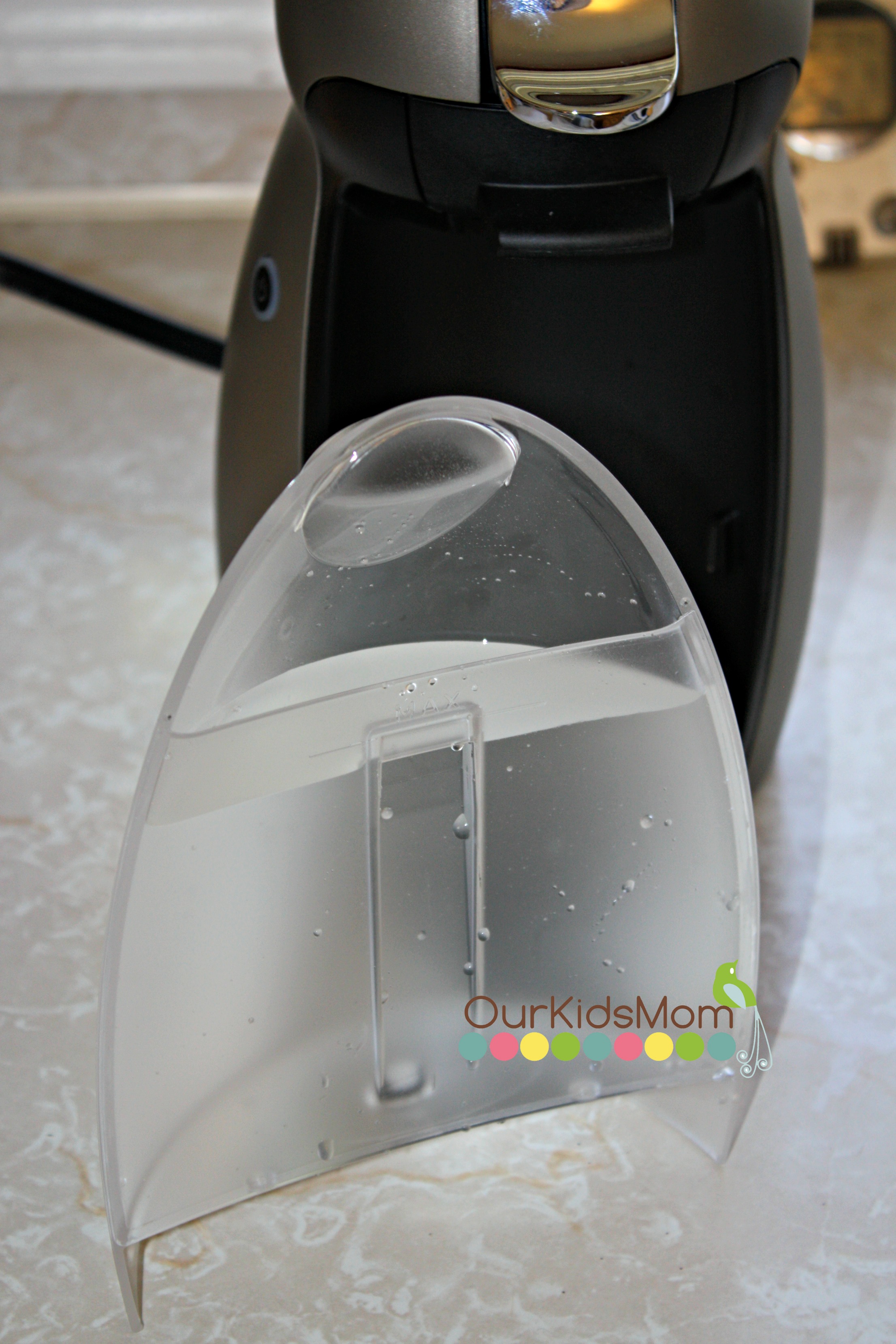 Brewing is quick and uncomplicated. First, fill up the water tank in the back, turn on the machine and wait about 30 seconds for the light to turn green and your ready to go.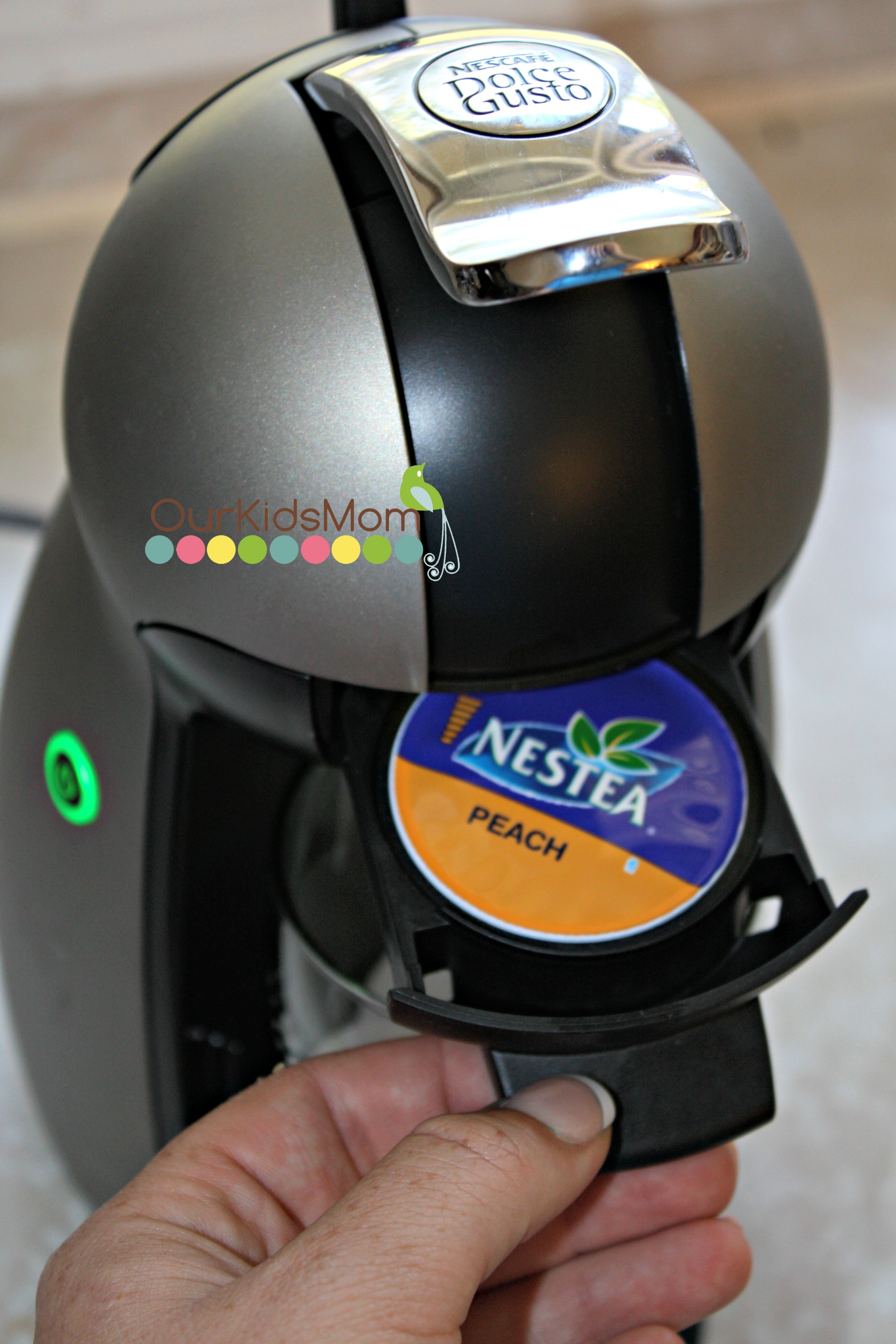 Lift up the leaver to "unlock" the pod tray, pull out the pod tray and insert your choice of beverage pod, insert the pod tray back into the machine and lower the "locking" leaver.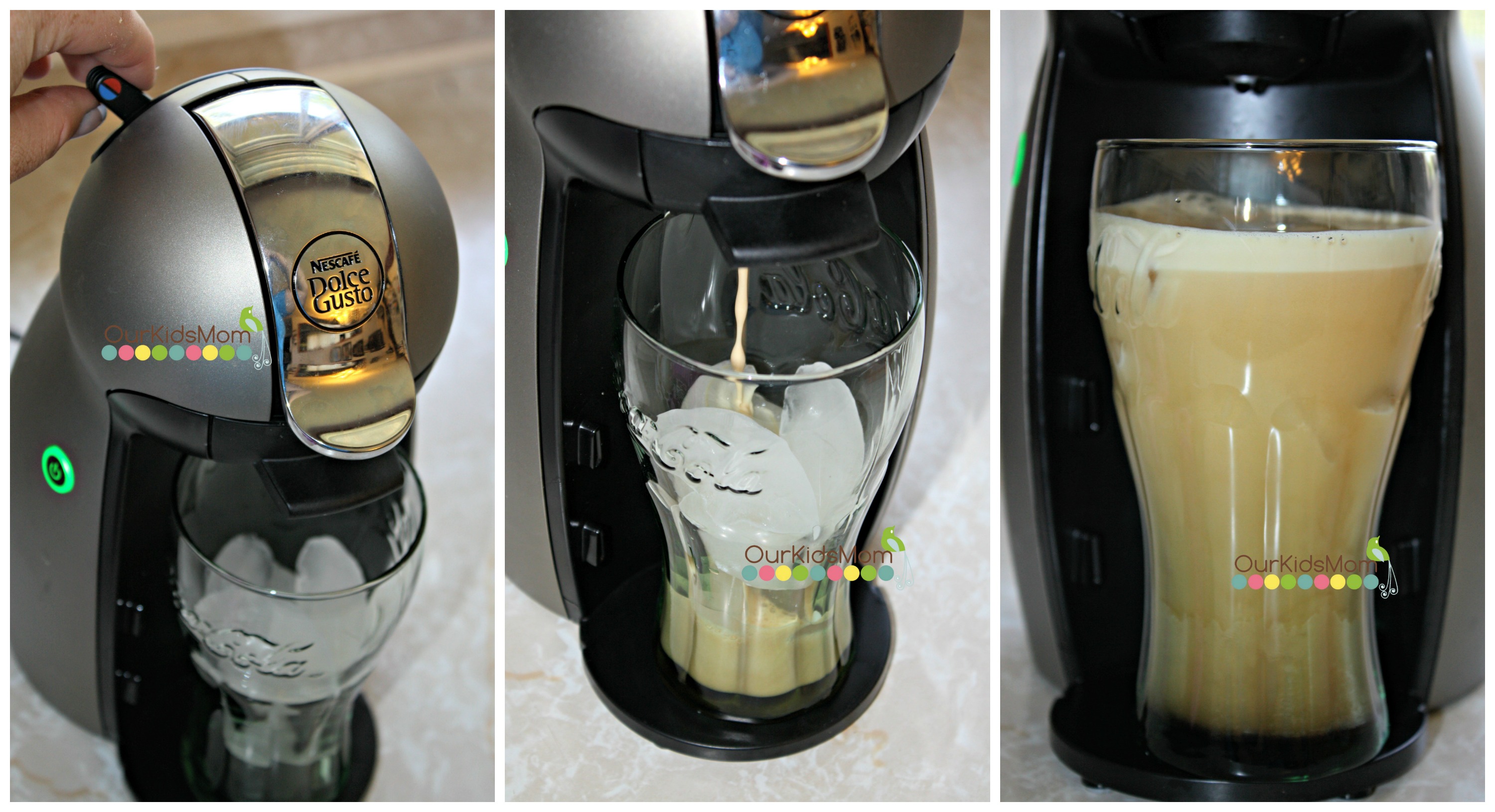 Placing you cup or mug under the machine you are ready to dispense your drink. For a cold drink like the Nestle Peach Ice Tea that I made you move the water leaver to the blue to get cold water.
This Nestle Peach Ice Tea tastes amazing. I actually have to fight my kids for a glass.
One thing I noticed is that there isn't an auto shut off when your coffee is done dispensing. You will need to flip the leaver back over when you figure it's done. If you are forgetful like me I wouldn't suggest walking away while your coffee is brewing (oops!).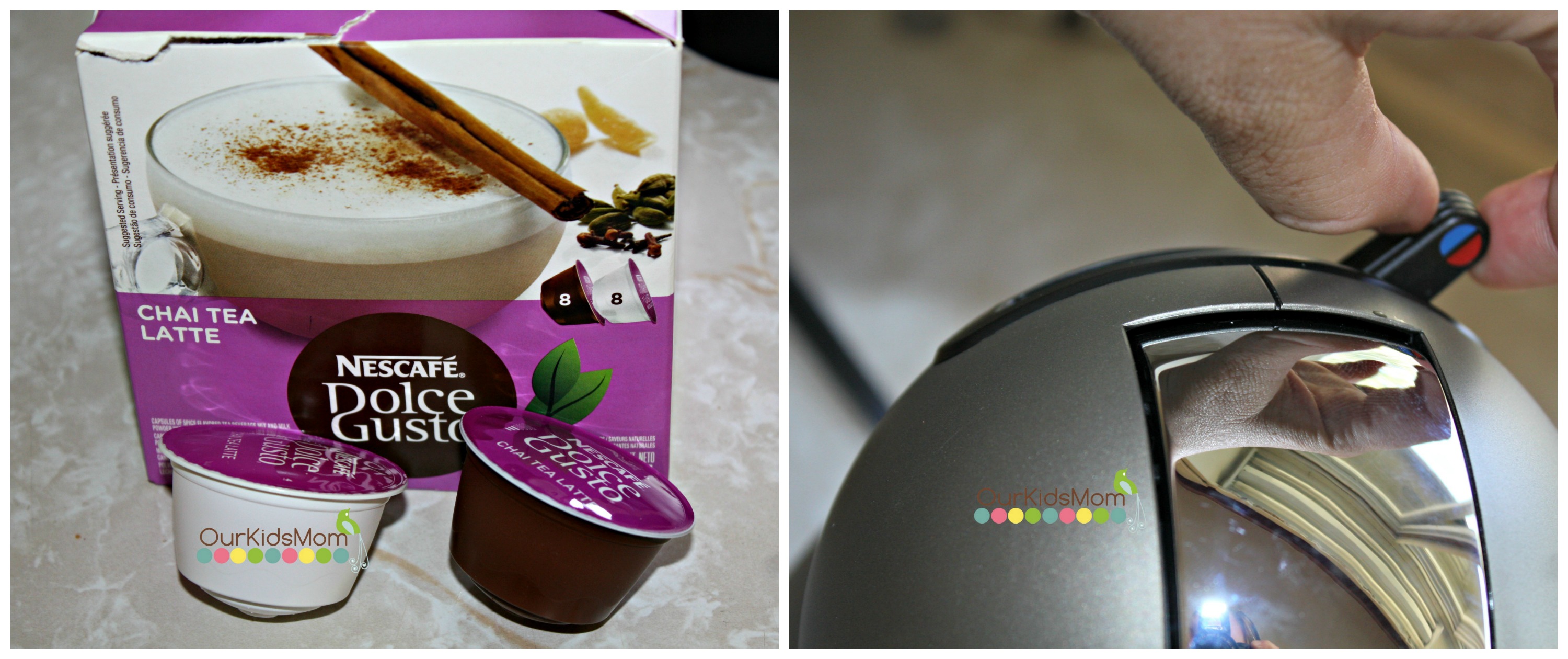 For a hot drink like your hot chocolate or your coffee, move the water leaver to the red to dispense hot water.
Here I'm making a Chai Latte. With the Chai Lattes you have 2 different pods in the box… a milk pod and the Chai pod. First I insert the milk pod and dispense hot milk, then I remove the milk pod and insert a Chai pod and dispense hot Chai.
I don't have a clear coffee mug so I used a clear cup so I could show how pretty the layers look as your Latte is made. I worked in a coffee shop and my favorite part of making drinks was making the perfect layers. I wouldn't call these perfect layers but they are pretty close for a instant drink poured  from a machine.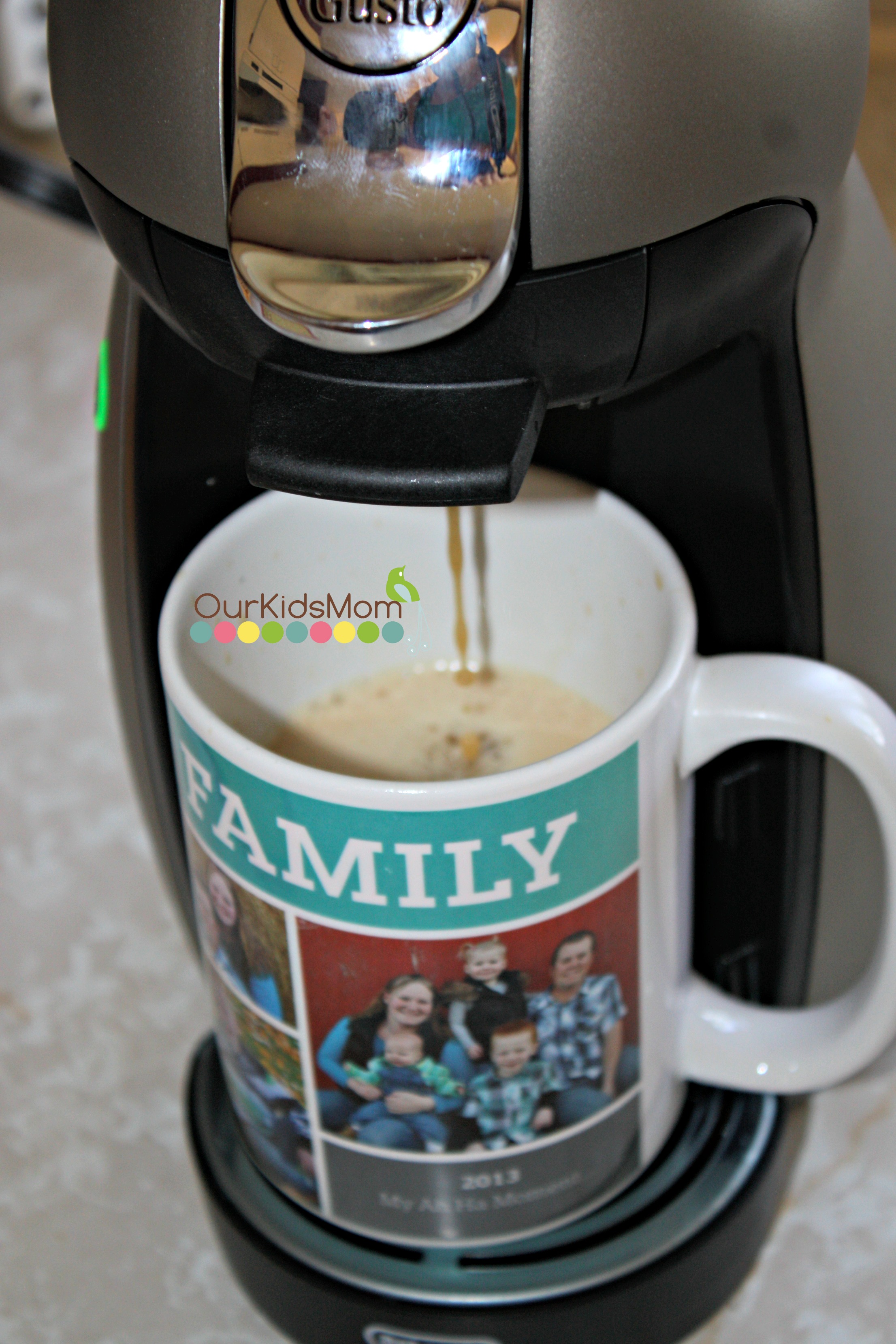 This machine is super fun and compact. If you have limited counter space then this would be perfect.
The beverage choices are great for this machine, too! They carry everything from iced tea, hot chocolate, Lattes, Mochas, Coffees, to Espresso.
The only thing I would change on this machine would be to make the hot water hotter. Once your hot coffee is dispensed you can sip at it right away and not long after be able to drink it. Personally I like my hot drinks pipping hot.
For the size and the options of beverages you get with this machine it's a great value for your money. I'm the only coffee drinker in my house so having a single cup machine works great in my house.
Connect with Nescafe:
BUY IT:
You can purchase the Nescafe Dolce Piccolo on Amazon
WIN IT:
ONE OurKidsMom reader is going to win a Nescafe Dolce Gusto Piccolo & 2 different coffee flavors!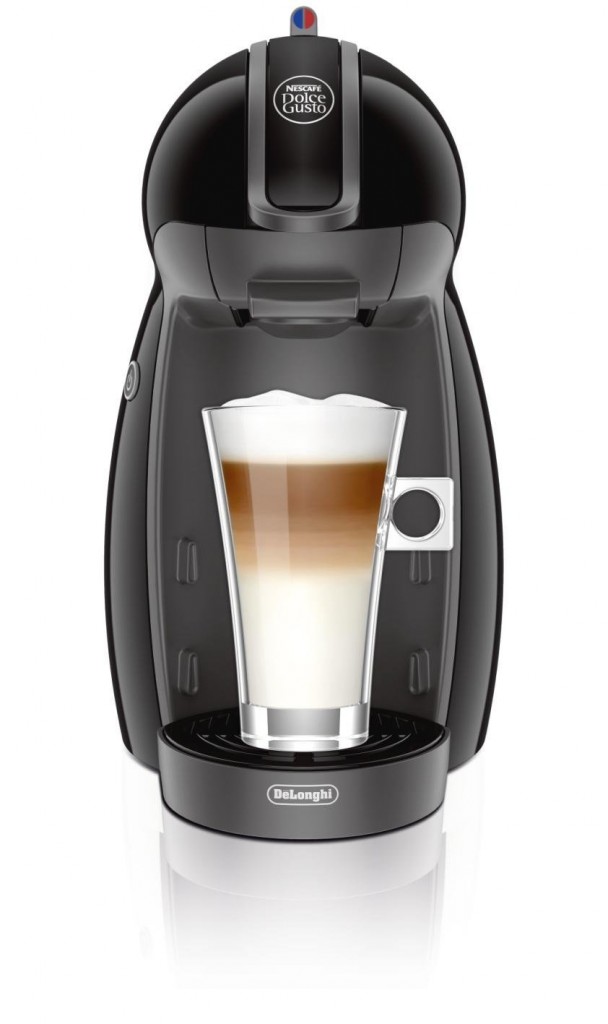 This giveaway ended at 11:59 PM EST on September 5, 2014.