Nerf Rebelle Heartbreaker Bow

Sample bow received for review. All thoughts are my own.
All three of my kids have taken an interest in bow and arrows and airsoft guns. I never would have thought that they would enjoy these (especially my older girly-girl daughter), but they have had lots of fun going to grandpa's house to shoot airsoft guns. I was thrilled that Nerf came out with a girls' bow and arrow set. I'm not quite comfortable with my youngest shooting a real arrow by herself, but with the Nerf Heartbreaker bow I don't have to worry about her hurting herself.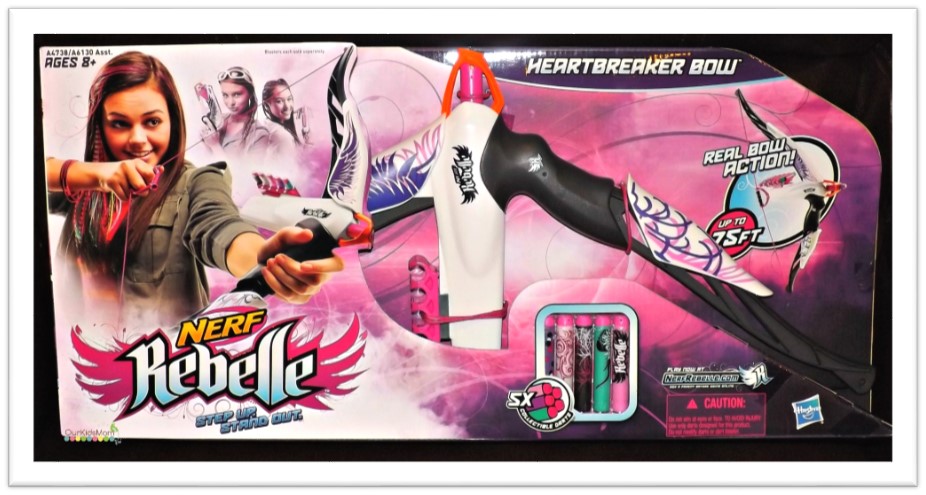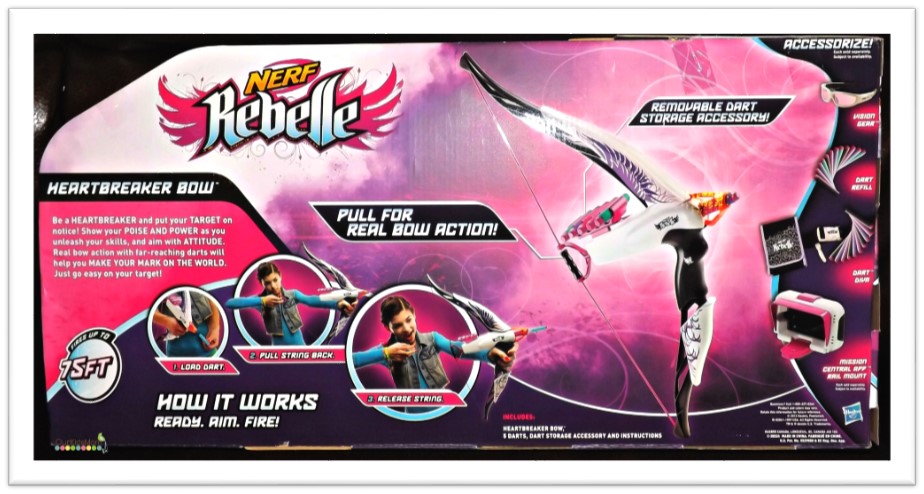 The Nerf Rebelle Heartbreaker Bow comes with:

Bow

5 soft darts

Removable dart storage accessory

Instructions

It can shoot up to 75 feet away and has great accuracy!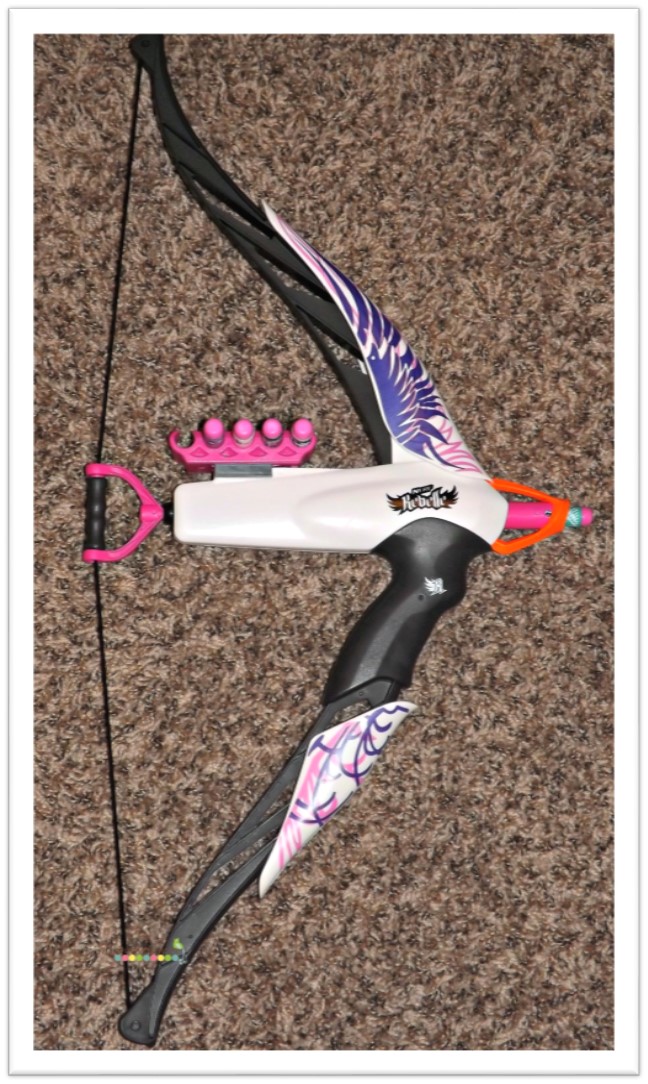 This is such a fun toy and I can't wait to try the other Nerf Rebelle products. You can choose from:

Heartbreaker Bow (shown above)

Guardian Crossbow 5-dart rapid blaster

Pink Crush Blaster 2-in-1 changes from blaster to mini-crossbow

Sweet Revenge 5-dart revolving barrel

Power Pair – pair of compact blasters

Accessories:

Vision Gear eyewear

Dart Diva – 10 darts and bag on a belt

Dart Refill Pack – 12 collectible darts in 6 stylish designs

Check out their website here: www.hasbro.com/rebelle/en_US/