Sample received. All opinions are my own.
Being a long time fitness instructor, I personally find it important to bring a sense of fun to the workout. My classes will tell you I'm a little wild and full of energy. Yes at times even crazy! LOL When I first saw these light up shoes I knew I had to give them a try in my Zumba classes.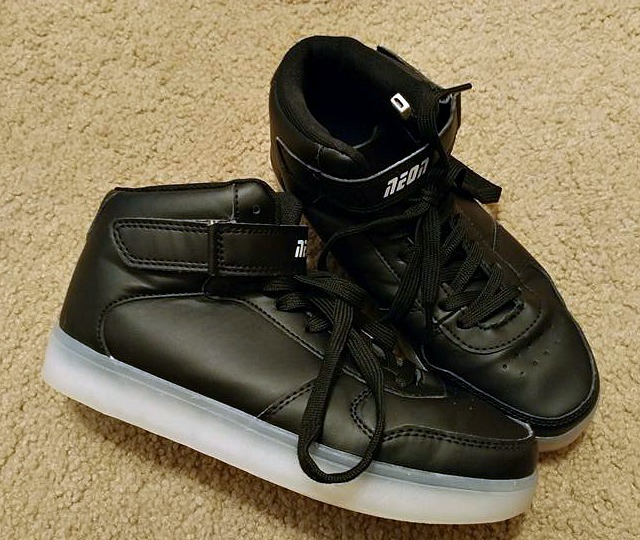 When they arrived, I couldn't wait to try them out. Now as a disclaimer, I am pretty rough on shoes so the durability and the quality of how the shoe is made is important. I was pleasantly surprised with the quality of these compared to others I have seen. I liked the mid-top style and the velcro closure on top. But before I could take my shoes out to play I had to get them charged and ready. The supplied USB cable made this a snap and charging time was only a couple hours!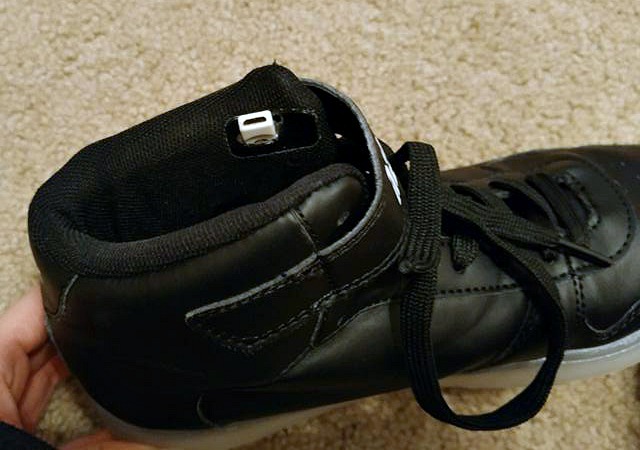 The USB hook up in each shoe is located inside at the ankle. This can have a tendency to rub on the ankle and be a bit uncomfortable, but I found that wearing socks that covered the ankle and not strapping the velcro strap so tight took care of this issue. Otherwise they were quite comfortable to wear teaching and the soles gripped the floor just how I like.
Neon KYX light up shoes are packed with LED lights and 4 cool settings: pulse, flicker, strobe and gradual. You can even choose between 7 different colors to match your mood or outfit! Perfect for the nightclub, the skate park or hanging out around town, this is one scorching hot pair of sneakers that make a serious fashion statement.
Comfortable to wear for any occasion
Change light speed and colours on demand
7 colour options and 4 different light speeds
High quality PU upper and rubber midsole
Includes USB charging cable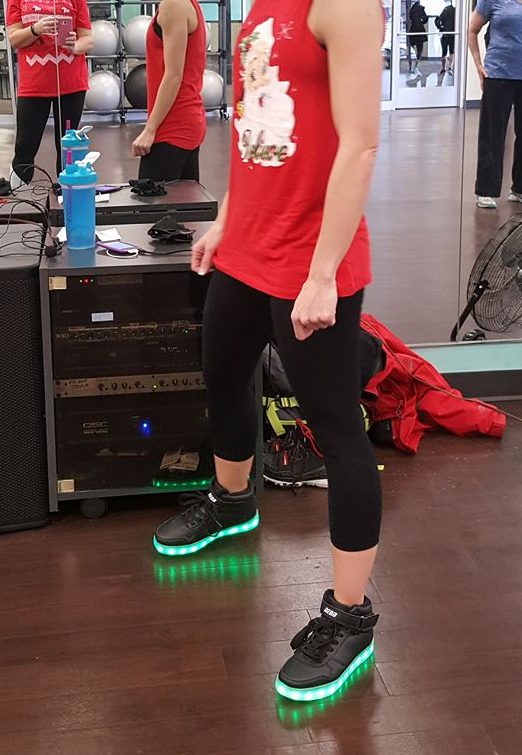 The lights show up well even with all the lights on during class, but as you would think they were even more fun once the lights were turned off! They are quite bright and the multiple color options and flash settings are great. I found myself clicking a new color between every song. The only thing that would make these even better would be a remote control! LOL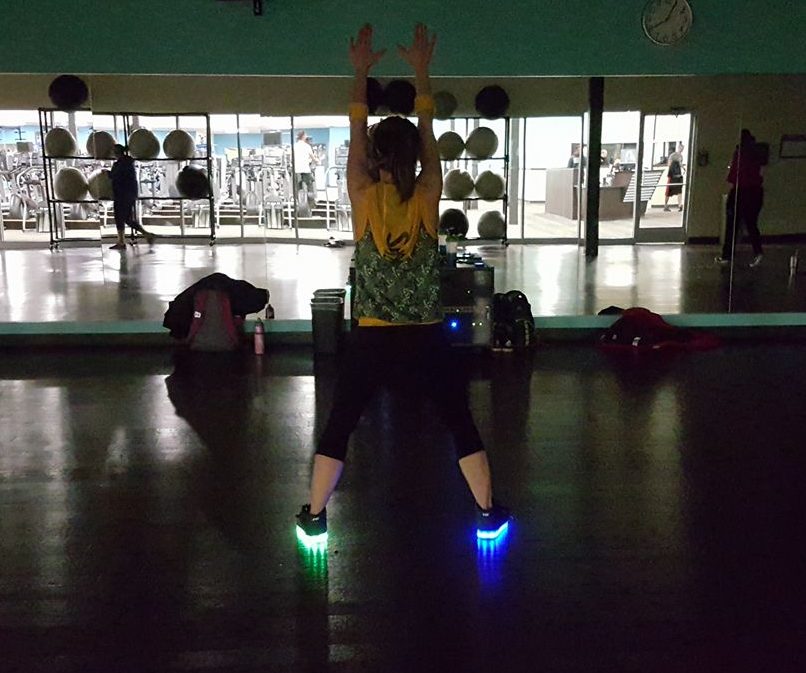 I stayed after class and played around with some new choreography so naturally I had to play in the dark to really enjoy the colors!
Needless to say, my class loved the shoes and thought they were so much fun that several of them went out and bought a pair for themselves! Now we all wear them in class and when we turn the lights out it truly is a party atmosphere and they just love it!! These are definitely a good quality shoe that are a lot of fun! So if you're looking to add a splash of "party" to your life I highly recommend you picking up a pair! You can purchase Neon KYX light up shoes at Toys 'R' US in both childrens and adult sizes.