I saw an advanced screening of Need For Speed thanks to Disney. All opinions are my own.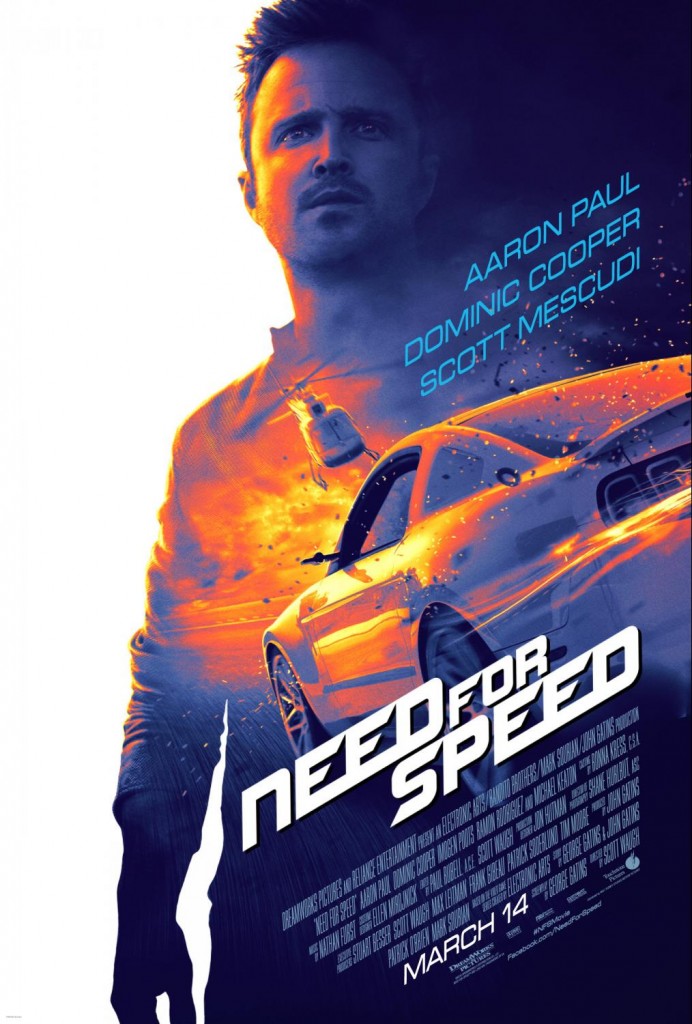 During our trip to LA, we were treated to an advanced screening of the new movie Need For Speed (in theaters today), starring Aaron Paul. Check out the trailer first, and then we'll get to my review:
If you're like me, the first time you saw the trailer for
Need For Speed
(yes, it's based on the video game of the same name), or heard about the film, you thought to yourself, "Soooooo, I'm just going to be watching another Fast and the Furious movie?" I walked into Need For Speed expecting to watch 1.5 hours of cars crashing and awful dialogue.
From Dreamworks:
For Tobey Marshall (Aaron Paul), who runs his family's auto shop and
races the underground street circuit with his buddies on weekends, life
is good. But his whole world is turned upside down when he is sent
to prison for a crime he didn't commit. In prison, he spends the next
two years thinking about one thing: vengeance. While questioning the
morals to which he has always adhered, he is nevertheless determined
to bring down his enemies … no matter what the cost.
I walked out of the film completely impressed and ready to watch it again. Need For Speed is a car chasing, loud, crashing, in-your-face, explosive movie. Let's not kid ourselves. It's still a car movie. The thing that made it great, however, was the story (Aaron Paul didn't hurt, either. It was great seeing him outside of "Breaking Bad".)
Sure, some of it was predictable, but I didn't find myself caring. I was sucked into the action, sucked into the story, and found myself sitting at the edge of my seat through the majority of the film. There were some pretty hilarious scenes, too. Need For Speed is a great popcorn and date movie. It's fun and there's something for everyone in the film: love, friendship, action, revenge, and scenes guaranteed to make you jump out of your seat.
I'm giving Need For Speed two thumbs up. Definitely worth hiring a babysitter for a fun night out without the kids.