National Mustard Day – Saturday, August 3rd
This post brought to you by French's Mustard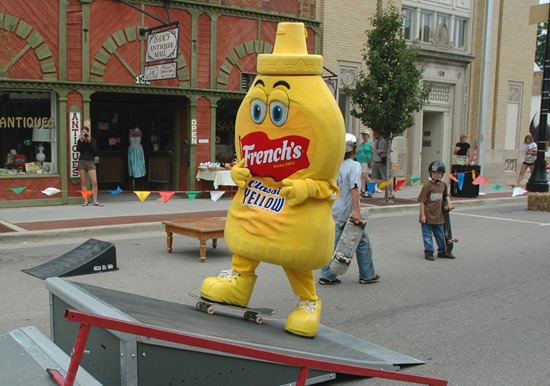 French's® Mustard has helped bring together the people we love, the moments we treasure and the food we savor ever since it first introduced its Classic Yellow Mustard in 1904 at the St. Louis World's Fair. While mustard remains the most popular condiment for hot dogs, it's a secret cooking ingredient that many home chefs are just now starting to share. This year, in honor of National Mustard Day, celebrate America's #1 Mustard brand* by using a bit of French's to add more flavor to your favorite everyday recipes. So whether you prefer Classic Yellow, Spicy Brown, Dijon, Horseradish, Honey or Honey Dijon, French's has a flavor that will take your family favorite recipe from ordinary to extraordinary.
In addition, with a new museum designed to celebrate this flavorful favorite, why not take a summer road trip to the National Mustard Museum in Middleton, Wisconsin, just steps from downtown Madison, Wisconsin's 2nd largest city? On Saturday, August 3rd, visit Mustard's "home" and experience a fun-filled day for the entire family at the annual festival that has made mustard an integral part of celebrating summer across America.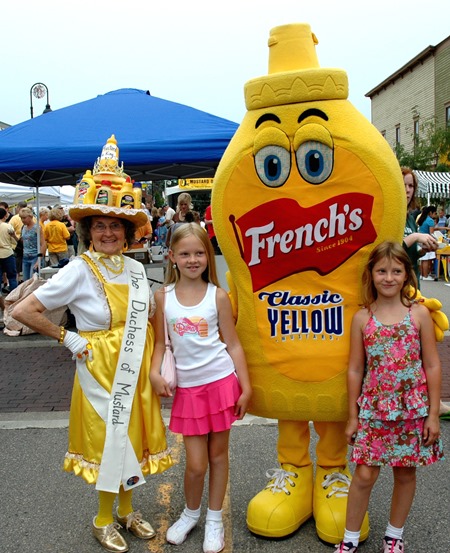 "While most of us recognize mustard for its popularity as a condiment used on hot dogs, burgers and sandwiches,  mustard is about so much more," says Barry Levenson, Curator at the National Mustard Museum. "It's the versatility of French's mustard that also makes it ideal for adding a boost of flavor to everyday recipes and an added benefit of French's Classic Yellow, Spicy Brown and Horseradish varieties, they are 100% natural and zero calories." This year's visitors can expect a fun-filled day for the entire family when National Mustard Day 2013 kicks off at 10 a.m. with free hot dogs, live music, games, mustard samples and more. Festivities continue all day until 4 p.m.
National Mustard Day 2013 Activities include:
· Opening ceremonies with Dr. Mustard
· Onsite appearances by the French's® Mustard Man
· Live music by the Red Hot Horn Dawgs
· Free Hot Dogs (*mustard required)
· Mustard Games that raise money for Restoring Hope Transplant House
· Magic by Wayne the Wizard
· Klements onsite grilling brats
· Oscar Mayer Weinermobile
· FREE Mustard sampling
Even if you can't make it to National Mustard Day, you can celebrate the day with these great summer recipes and for more, log onto www.frenchsfoods.com.