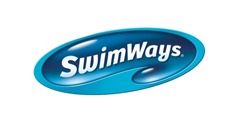 May 19th is National Learn to Swim Day! With the upcoming Memorial Day Weekend and May being National Water Safety Month, OurKidsMom has teamed with Swimways in an effort to raise awareness about the importance of teaching children to swim. Hopefully by providing resources to parents for teaching their kids to this important skill, we can prevent tragedy from happening this swimming season.
Our community has already experienced a water death just this past week. This brings home a huge reminder that it is never too early to expose your children to water even if it's just to dangle their toes in.
SwimWays' Swim Steps program uses a three-step approach that features swim-training aids specially designed to help parents teach kids to swim at home. Step one starts with products that comfortably help introduce babies to the water; step two products give children freedom of motion to develop confidence as they learn to balance and paddle; and step three features a patented Power Swimr™ swim training system that helps children learn to swim at their own pace.
Emma and Ethan were sent a care package from Swimways with a couple of step appropriate swim aids for each of them to review later this month with the pool opens. Ethan is a step 2 swimmer:
Swim Step 2 products are designed to provide just the right amount of support and comfort to your budding little swimmer as they learn to balance and paddle, important pre-swimming skills. In addition to mom or dad being right by their side, our swim training aids can help your toddler get ready for swimming lessons. Swim Step 2 products include the Swim Sweater, Swim Vest, and Swim Shorty.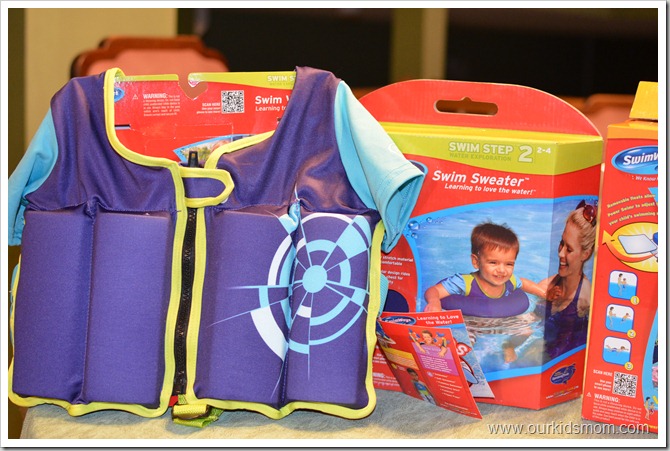 Emma is a step 3 swimmer:
As kids get older, they're ready to begin truly learning to swim. They've mastered water balancing and paddling and they may already have some other swimming skills. Swim Step 3, our Power Swimr Swim Training System, is perfect for kids at this stage – it's just like training wheels for the water! Graduated flotation gives you the tools to progress your child's swimming ability at his or her own pace.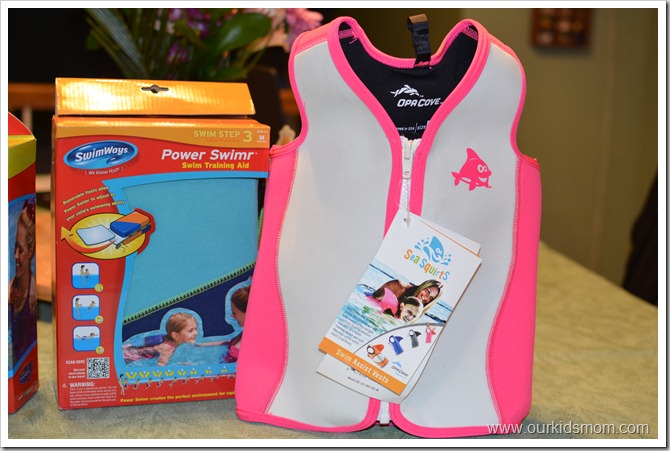 I am so grateful to Swimways for allowing us to review these products that will help teach my children respect (instead of fear) for the water while learning how to navigate and eventually swim on their own.
Did you know?…
·         According to the Red Cross, drowning is the second leading cause of unintentional injury-related death for children ages 1 to 14 years old.
·         Statistics show that children ages 1 to 4 drown most often in home swimming pools.
·         Children were often out of sight less than 5 minutes and under the care of one or both parents at the time of many home pool drownings.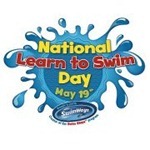 SwimWays will kick off the first annual National Learn to Swim Day with an event at the Greenbrier Family YMCA in Chesapeake, VA from 1-3 p.m. The event will be the grand opening of the YMCA's outdoor pool for the summer, open to members and non-members, and feature a water safety clinic for local families.
SwimWays invites families across the country to participate in National Learn to Swim Day in their own way.
Ideas for getting involved include introducing children to the water with at home swim instruction, hosting a group swimming lesson, visiting a community pool as a family, or enrolling children in swim lessons at a local YMCA or Boys & Girls Club.
Additional resources, including information about pool safety, tips and products for teaching children to swim, and downloadable reward and progress charts for kids, are available on SwimWays' newly re-designed TeachMeToSwim.com website.
 
Disclosure of Material Connection: I received one or more of the products or services mentioned above for free in the hope that I would mention it on my blog. I only recommend products or services I use personally and believe will be good for my readers. I am disclosing this in accordance with the Federal Trade Commission's 16 CFR, Part 255: "Guides Concerning the Use of Endorsements and Testimonials in Advertising." The opinions expressed in this post are entirely my own. Your experience with the product may differ from mine. The sponsor is responsible for prize fulfillment and will be shipping the winner(s) their prize(s). For more information read my disclosure policy.