My Weight Loss Journey | I Lost 180 Pounds
Updated at the bottom!
It's crazy for me to believe that it's been 14 years now since I took my most desperate step to take back control of my life. At 367 pounds I felt like I had tried everything in my power to lose weight … EVERYTHING . I tried every fad diet (remember cabbage soup?), I tried programs like Weight Watchers and Nutrisystem, I even tried a year of cardio only at the gym (I went 7 days a week!). With PCOS working against me it felt like every step forward I took, I ended up two steps back. So, I turned to gastric bypass.
March 31, 2003 I underwent surgery to make my stomach smaller and re-route my intestines (roux en y). I'll be bluntly honest here and tell you up front … in the end this was not the answer for me. This surgery has made my current journey even harder than it should be… but it has also given me perspective and knowledge that I will share with anyone that asks.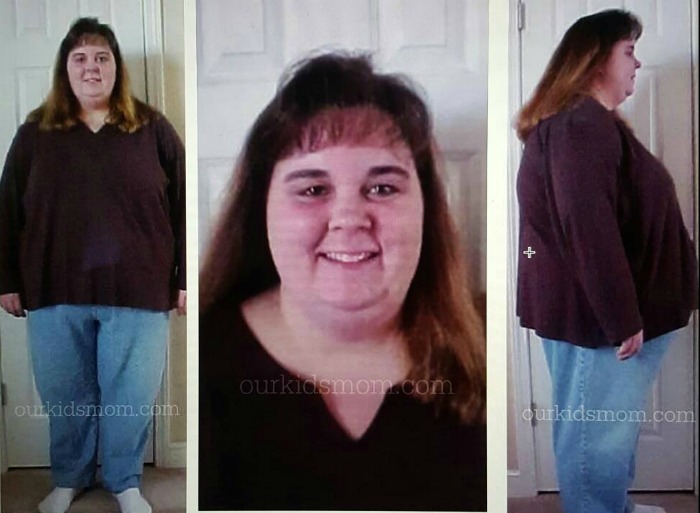 At first it seemed like I had found my answer, but after five years .. a small rebound and two pregnancies later I was 325 pounds and creeping back to my highest weight again. It wasn't that I was eating tons of food, because you just can't! I was eating the wrong foods and restricting my calories too much. When the reality of my weight gain sunk in, I realized that I had to DO something.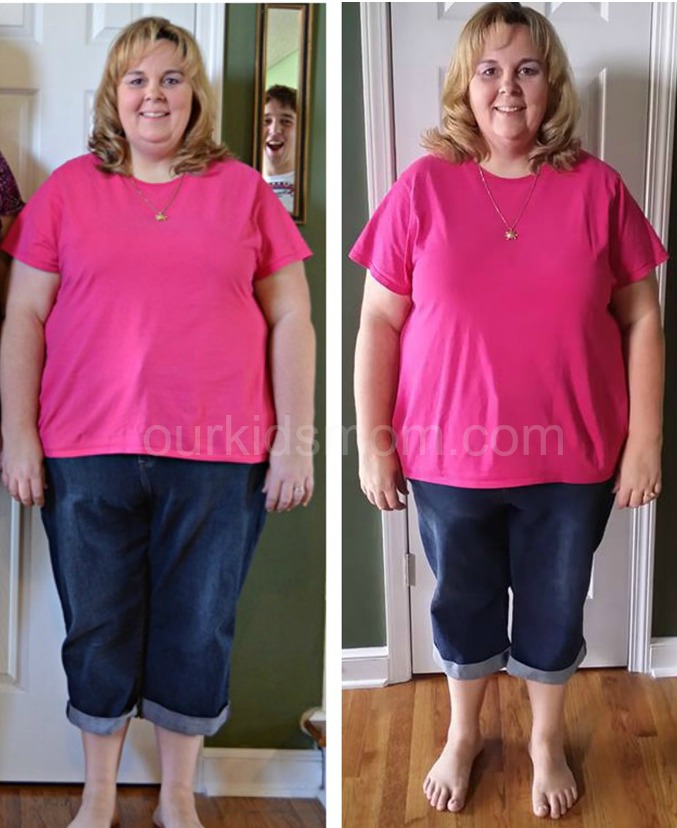 I've shared before, but my first step was to clean up my diet. After watching several of my Facebook friends have success with the Whole30, I decided that the Whole30 made perfect sense and that was the direction I was going to go. I dropped 50 pounds in that year! I felt amazing and just by eating "real" food I was able to regain a little bit of control. But … then I relaxed a bit too much over the holidays and just couldn't motivate myself to "clean up" once again.
During my hiatus, I watched my sister's journey unfold at a local gym (you can find her journey to Power Lifting on Mommity.com). She was motivating, encouraging and knowing that she had experienced some of the same struggles as me… I decided maybe it was time for a gym membership. When I noticed the scale creeping back up … I got serious.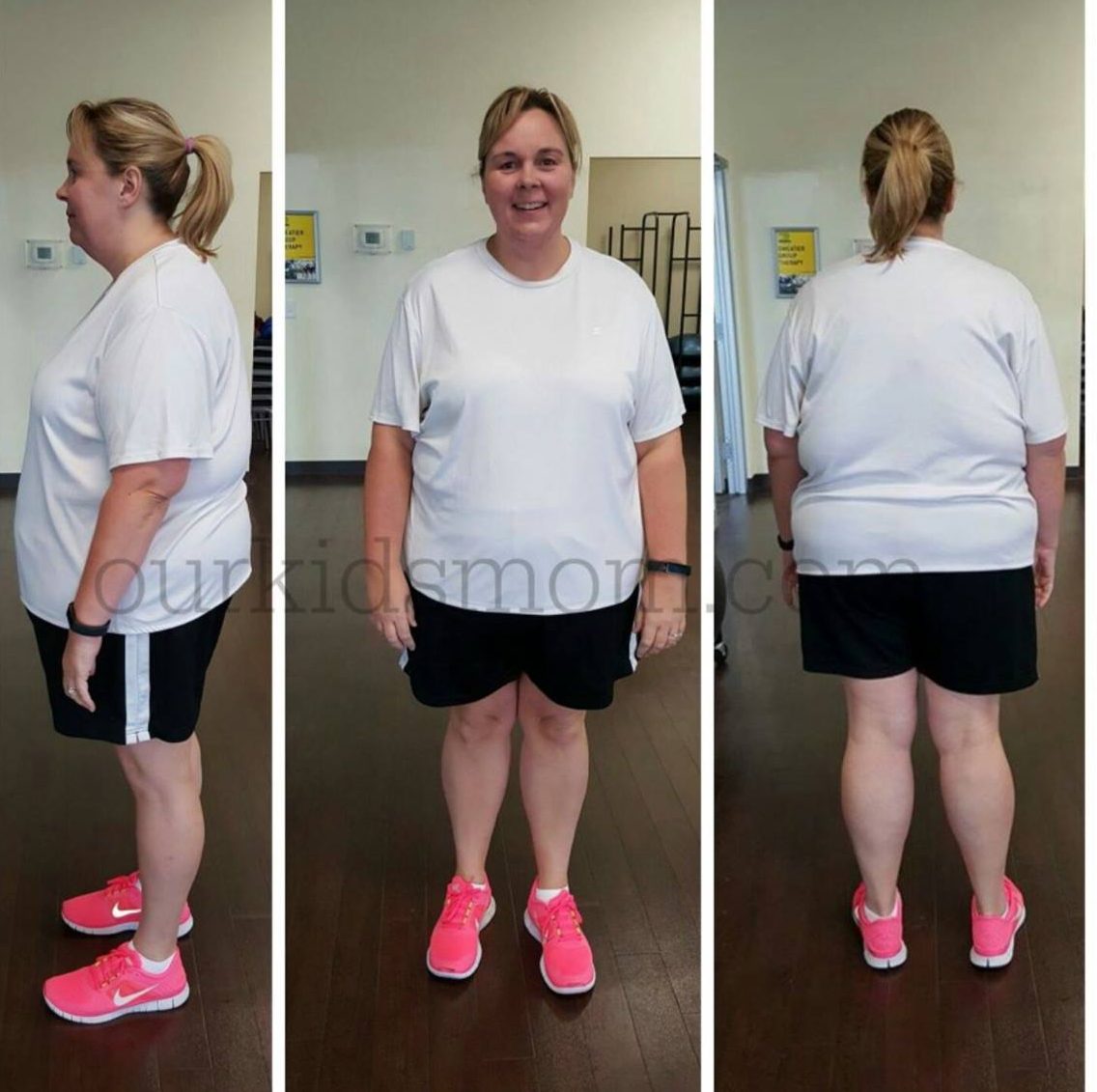 My first few weeks at the gym were a struggle. I was attending classes and trying to eat right, but it just seemed too hard. It was hard to get there, and the size I was … bluntly, it was hard to DO it. I was near my give up point when Christiane, an amazing instructor at our gym, stopped me in the locker room and gave me the pep talk of my life. Somehow she convinced me to give her six weeks. Knowing that she had also struggled with her weight and made this work for her gave me hope. (Hindsight: Finding this connection was part of my key.)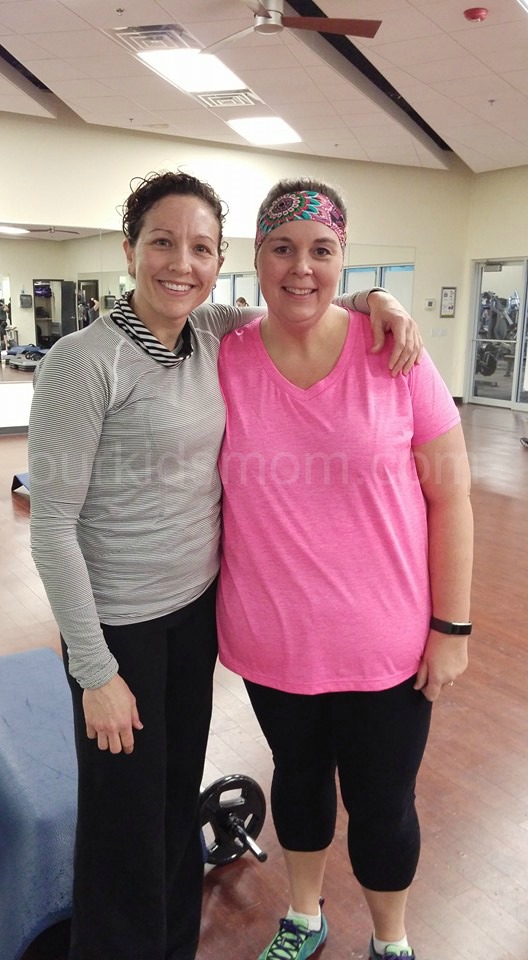 I eventually started attending every class she taught (yes, E V E R Y class… sometimes 12 a week) … I absorbed every word of advice she gave me, her passion and drive rubbed off on me and having that accountability helped me push that six weeks into 18 months to date!
Because I promised this insanely passionate woman I would give it my all for six weeks, I decided to REALLY give it my all. I purchased a personal training package special the gym was offering and went to three sessions with the trainer assigned to me. I quickly found he wasn't a great fit for me (nor my knees … hello knee injury!). I broke up with him, licked my wound, but continued attending classes.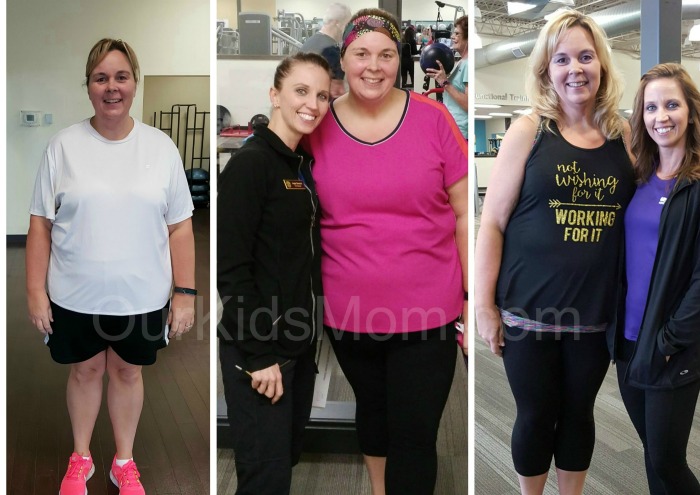 The next big key to my journey happened when my sister invited me to her gym for Zumba. Although it was a bit of a drive she insisted I would love it … so I went (btw, she was right … I LOVED IT!). Connections are a huge key for me, so I like to stay after class and talk to the instructor (if you don't … try it sometime!). During one of our conversations my old trainer came up in conversation and how it resulted in my knee injury. Not only is Angie a fabulous instructor, she is also a personal trainer and she had some ideas on how to strengthen my knee. Because she had had great success with my sister's knee injury, I decided to use the remainder of my sessions with her.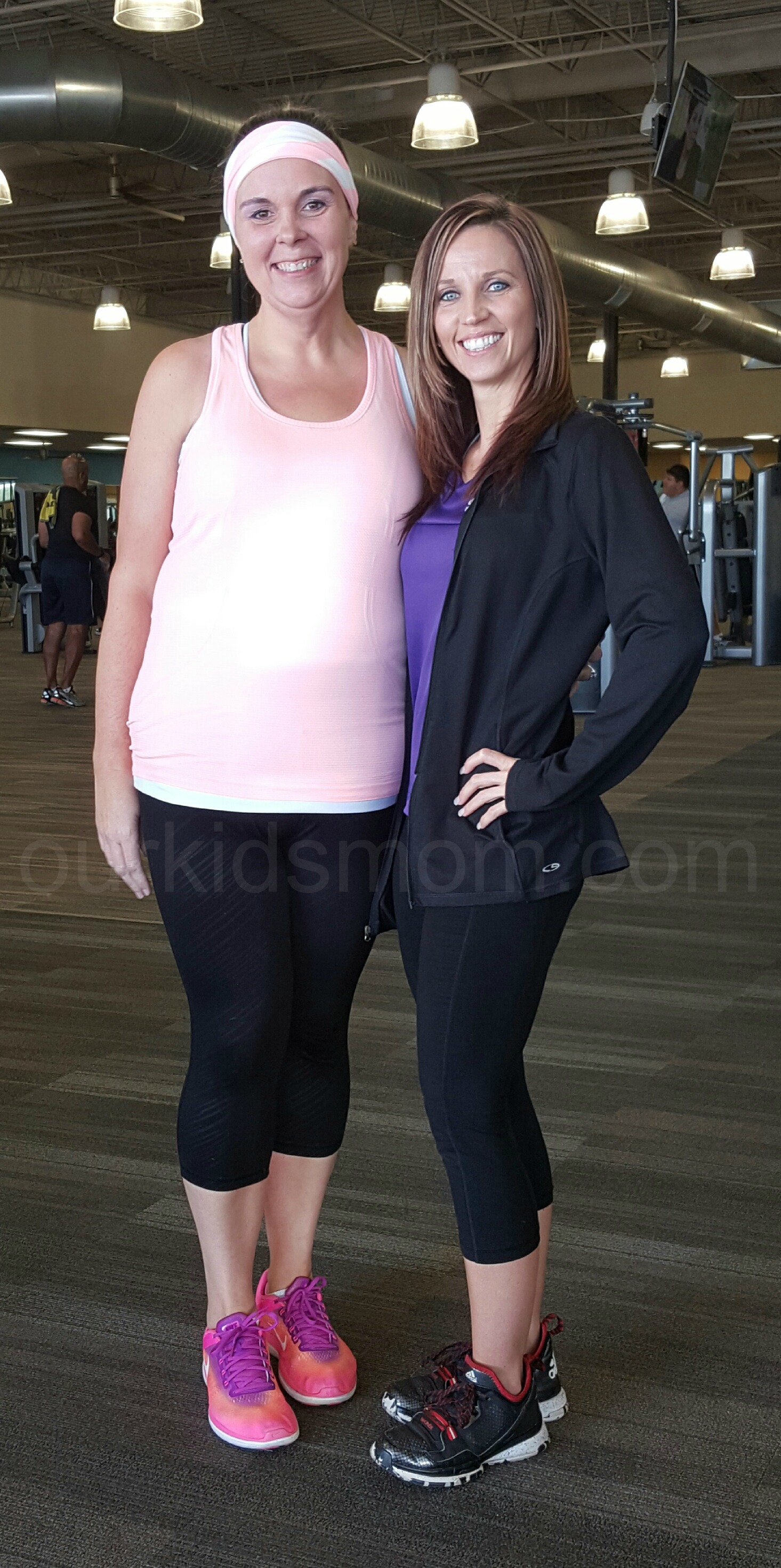 She not only helped me strengthen my knees, but she has guided me through a complete mental and physical transformation. She has helped me find the mental strength to push when I thought I had nothing left. She encouraged me when I felt like a complete failure, and she comforted me on the days I "just couldn't". Anyone can guide you through a workout, but it takes a special kind of person to have the empathy and compassion to help someone process some of the crap that has crept up from my past. Those few sessions have rolled into 18 months and counting with this amazing woman and I am eternally grateful for them!
I wanted to give you a little background because it wasn't just one thing that "worked" for me. I found several pieces to my puzzle in different ways that have fit together just right. From support to nutrition and the right mix of weights and cardio, every piece was just as important as the next.
I was blessed to find these connections that have fed my passion and drive. These two supportive women have readjusted my blinders more times than I can count and have never let me wallow in my negative thoughts. I am proud to call both of these women my friends. Finding those connections gave me the confidence to reach out to others in class … who (surprise) were there for some of the exact same reasons I was! These ladies have become my extended family … my #fitfam … my #tr1be .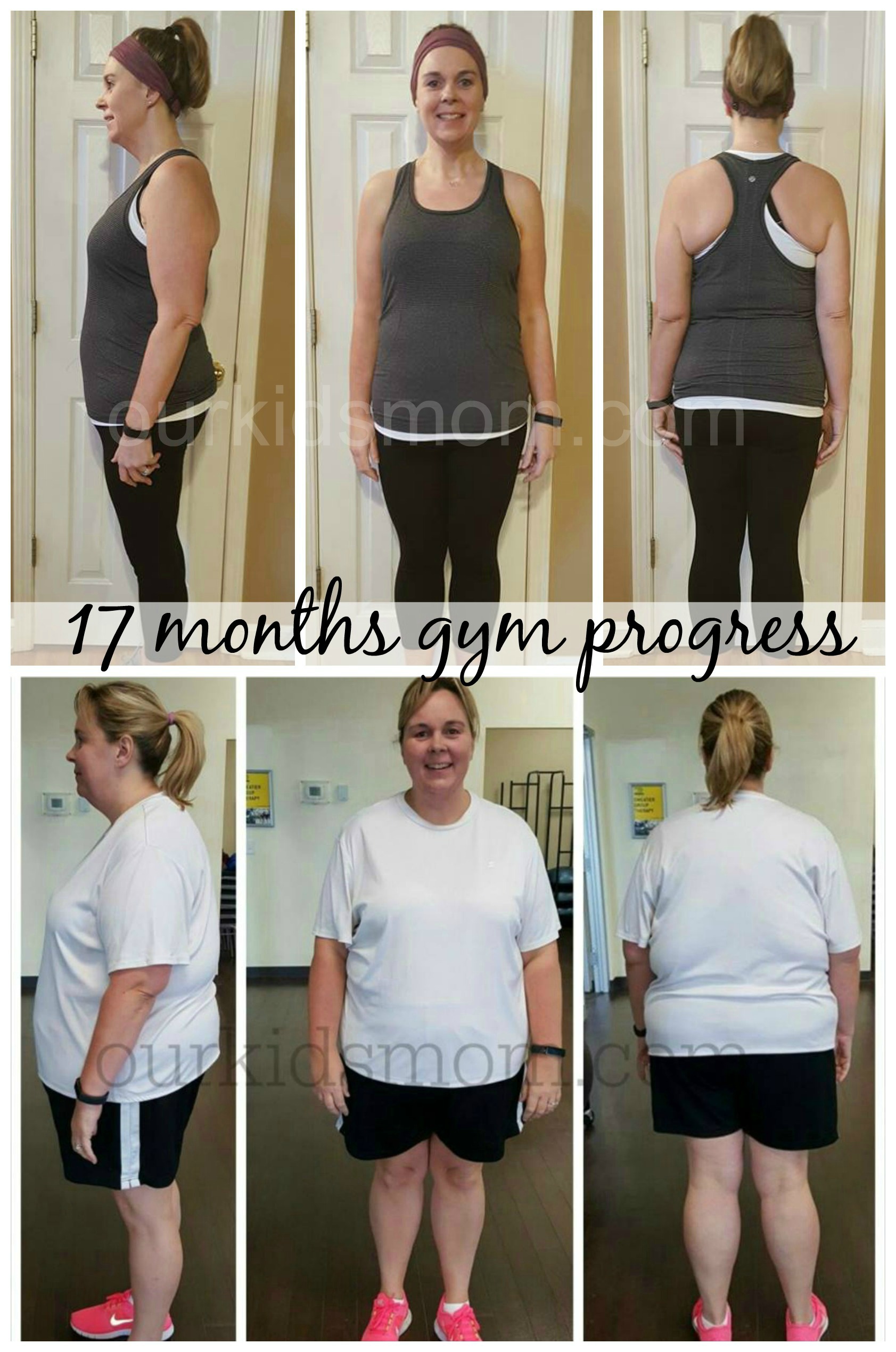 During all of this, my incredibly supportive family has been cheering me on and never giving me flack for how much time and energy I've put into this journey. I can't count how many times they've told me how proud they are of me and, although my husband likes to joke about my boyfriend "gym" … he never makes me feel guilty for investing so much in myself.
In these 18 months I've been going to the gym, I've dropped my body fat percentage from 49.5% to 26.8%!

Why am I not shouting how much weight I've lost? Because I've readjusted my mindset from wanting to be skinny, to wanting to be fit, strong and active. That means MUSCLE! Seriously guys… I weigh more now than I did when I was dating my husband 30 years ago … but I am SMALLER (and STRONGER)!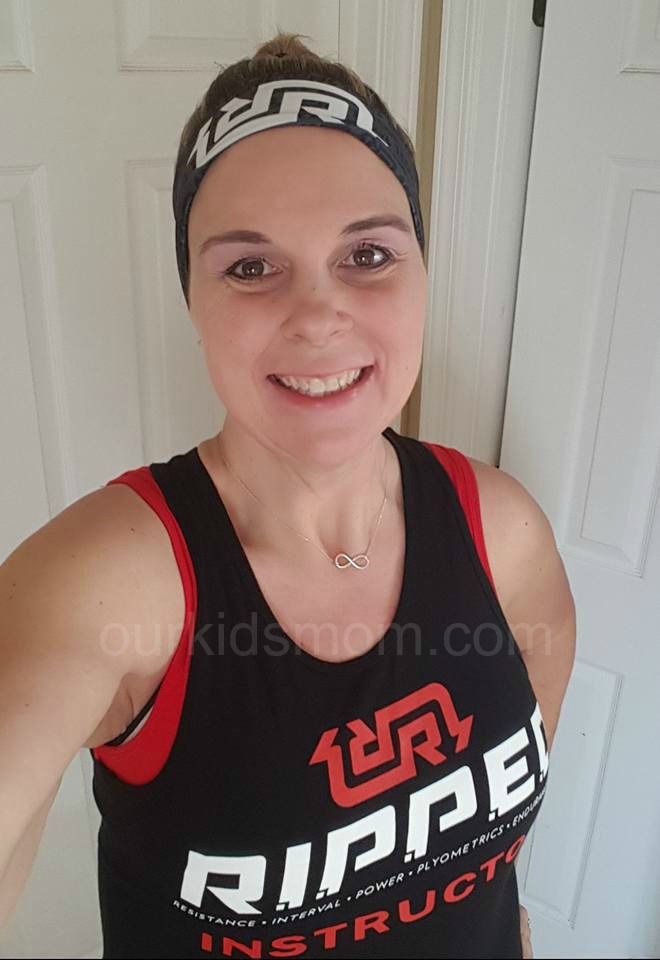 So where am I headed now? Well, I am still at the gym 6 days a week … taking 10-12 classes and training … focused on my own strength and endurance… but now, I'd like to start helping others. It's still sinking in, but I was just certified to teach R.I.P.P.E.D. and I've co-taught my first class!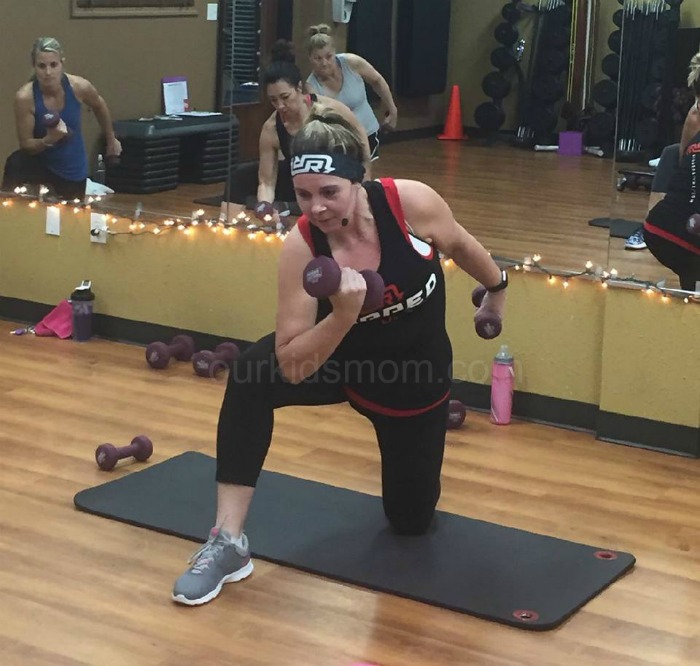 Guys … I'm slowly learning that the Journey IS the Destination.
It never ends, only evolves… and it just keeps getting better.
Thank you to everyone that has been part of my journey. I love each and every one of you!!!
Update: 8/5/17
Since writing this post I have reached one of the biggest goals I've had on my journey. I officially weigh less than half my highest body weight!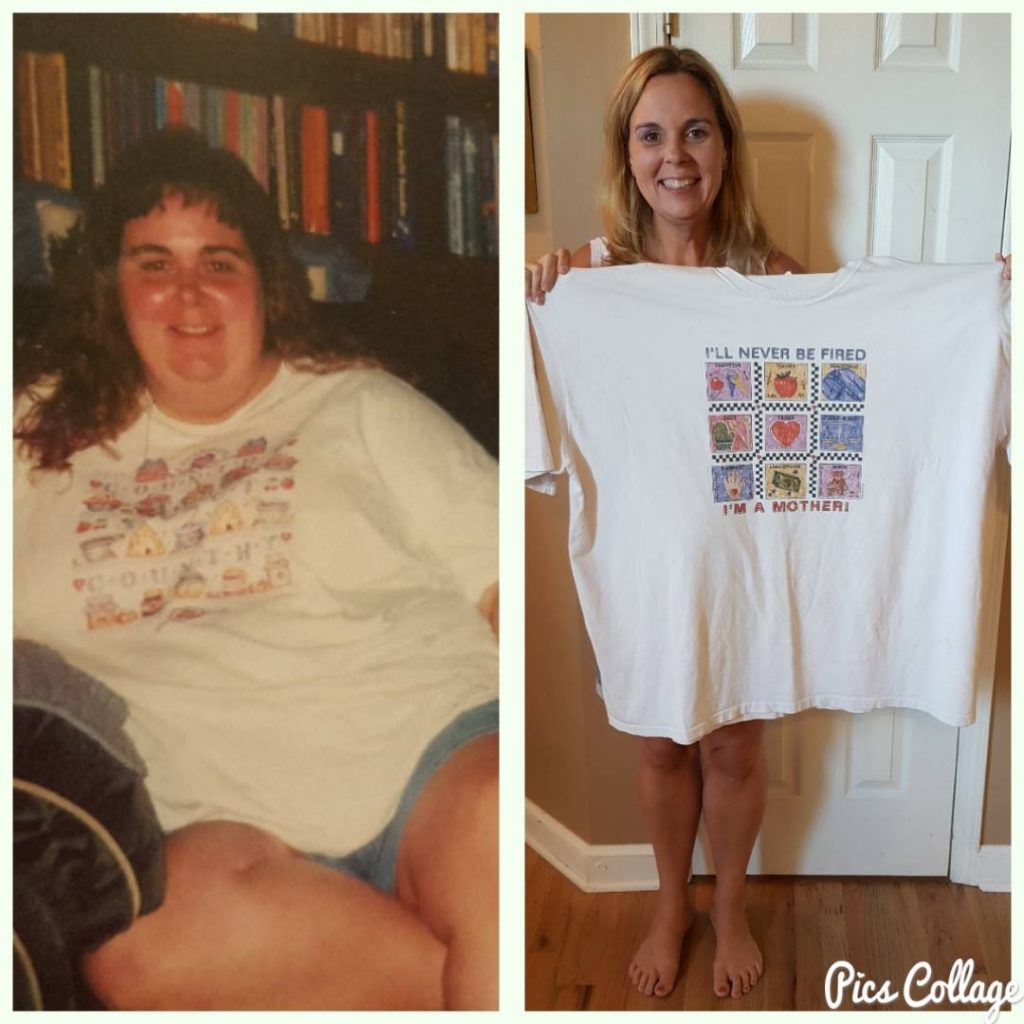 Yes, I said I wasn't looking at the scale anymore, but that has been the last number to plague my mind… so I'm celebrating!
I've also picked up a few extra titles and accomplishments!
I am now a Zumba instructor and I teach my OWN RIPPED and Zumba classes!
If you are in the KC Metro area and would like to try a class, find me on The Aurora Health & Wellness Center schedule (Heather S) here.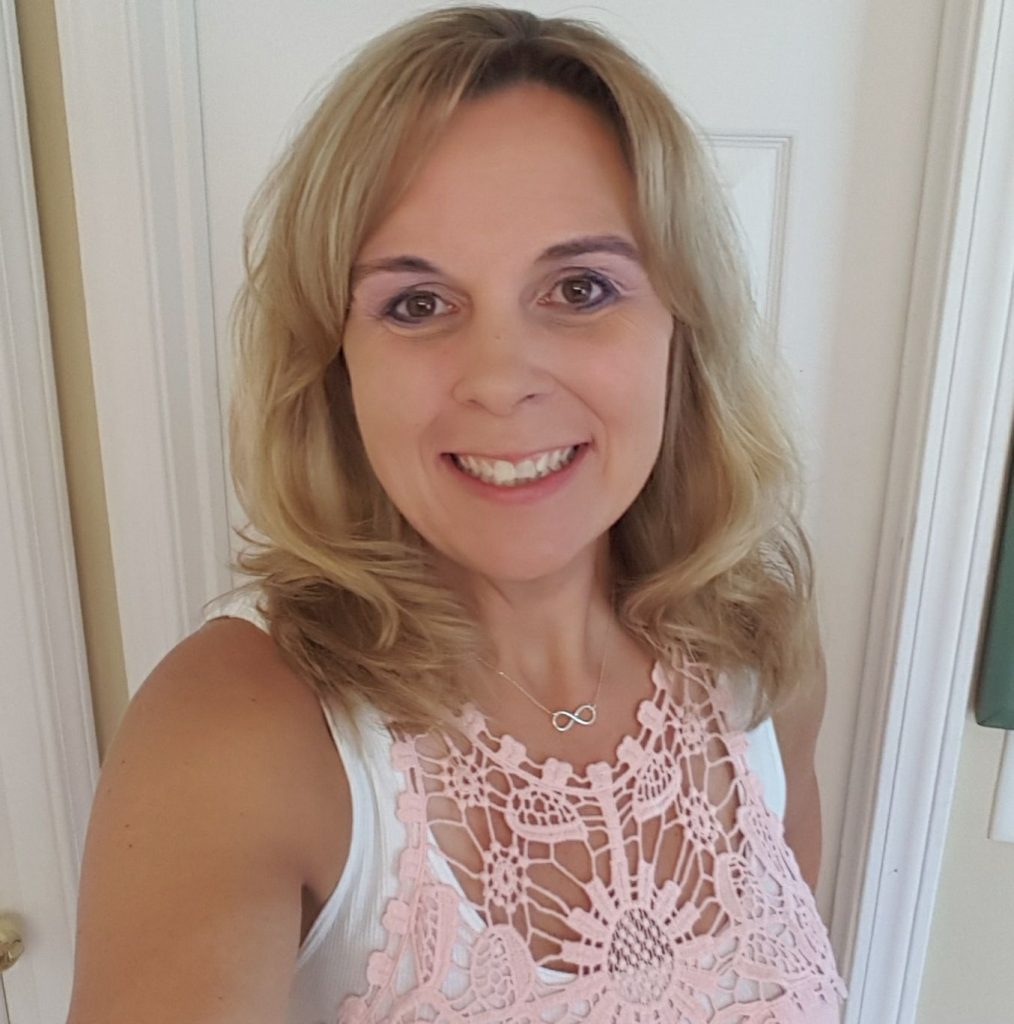 I feel so honored to be able to continue on this path, as fitness and helping others is my passion.
All posts and information provided within this website is for informational and educational purposes only, and is not to be construed as medical advice or instruction. No action should be taken solely on the contents of this website. Please consult your physician or a qualified health professional on any matters regarding your health and well being or on any opinions expressed within this website. The information provided in this site is believed to be accurate based on the best judgment of the author/individual member posting. However, you as the reader must be responsible for consulting with your own health professional on  matters raised within. I ,the owner of this site, will not accept responsibility for the actions or consequential results of any action taken by any reader.