My Top 10 Subscription Box Picks From Cratejoy
Brought to you by Cratejoy. All opinions are my own.
Subscription boxes are a fun way to get to try new things and receive a variety of items you may (or may not) have tried before. They have subscription boxes for things like crafting, pets, babies, healthy living etc.
Just this week the first ever Subscription Box Marketplace launched! This means that you can now browse over 200 boxes before subscribing and committing to them. Read the reviews and compare the prices all in one place before pushing the subscribe button.
Discover all of the very best, newest, and most interesting subscription brands, in one slick and sophisticated marketplace.
From the new and unique like Bitsbox, Campbox Company,  and Battlbox to well-loved standbys like LootCrate and Birchbox, you'll have access to over 200 of – what we believe to be – the most amazing subscription brands that exist right now. It's a literal bazaar of subscriptions.
Here are 10 of my top subscription Box Picks from Cratejoy!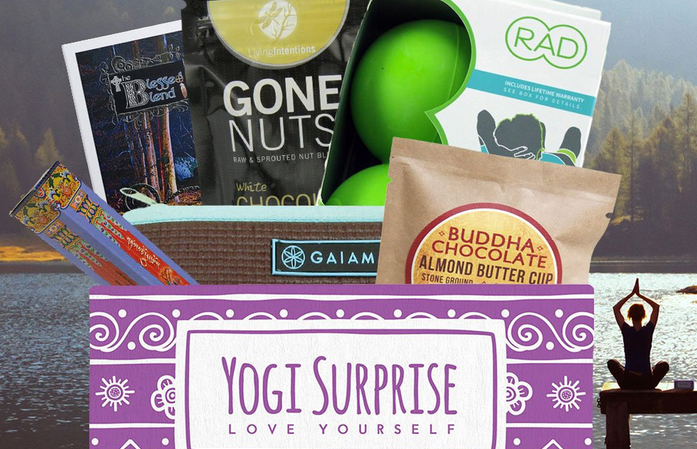 A yoga inspired monthly delivery designed to complement your active lifestyle of vitality and growth. It's like a retreat in a box! Each month, you'll receive 6-8 full-size products designed to nourish and support your well-being.
Get 10% OFF any Yogi Surprise membership. Use code: BEAUTIFUL
Price: Starting at $44.95/Month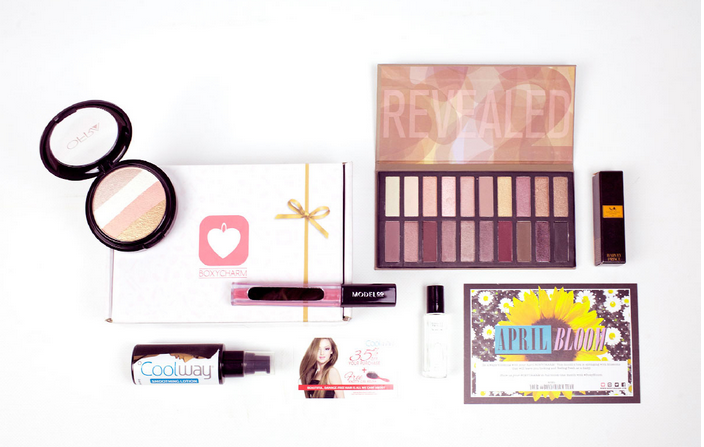 Each month, subscribers receive a box filled with full size and luxury size beauty samples from our team's preferred well-known brands. Our dedicated team of experts will carefully select the top products that will enhance your current beauty collection and inspire creativity.
4 full-sized items + 1 mini full size item
Retail value of the box contents is always more than double the cost of your subscription!
Free shipping
Price: Starting at $21.00/Month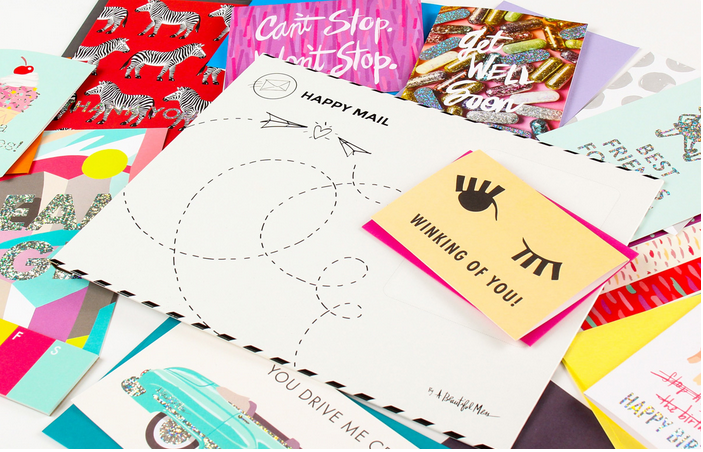 Happy Mail by A Beautiful Mess and Messy Box are monthly subscription kits designed and curated by A Beautiful Mess! In Happy Mail by A Beautiful Mess, subscribers get $50 (retail value) of stationery at their doorstep for $15 a month. (It's kinda a steal.) This kit doesn't stop at cards. Each month we include a couple of fun pieces like note pads, journals or stickers! Get excited to bring thoughtful back!
8 Cards
1 Postcard
8 Standard Envelopes
1 Print
1 Sheet of Washi Stickers
1 Days of the Week Notepad
Save when you pre-pay for 6 or 12 months!
Price: Starting at $20.00/Month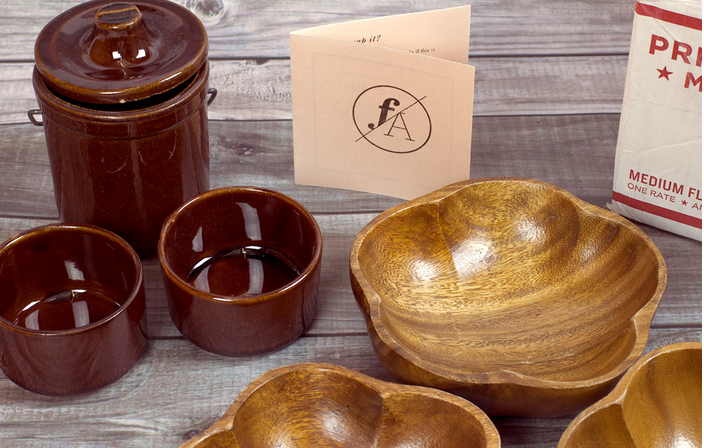 Frankie & Albert is an online subscription shop delivering vintage home decor. Our Los Angeles based studio is filled with thousands of carefully curated objects we have collected from flea markets and antique shops all across the United States. Choosing the best of the best to fill your home with delightful story-filled goods that you will love.
Our buyers and packers are thrifting and estate sale enthusiasts just like you. Based on your personal aesthetic, they are choosing items that match the story of your home.
Even if you're out every weekend searching for vintage treasures- receiving a package full of found objects from other parts of the country only adds to your collection! It's fun, it's a surprise and it's so simple!
Price: Starting at $49.99/Month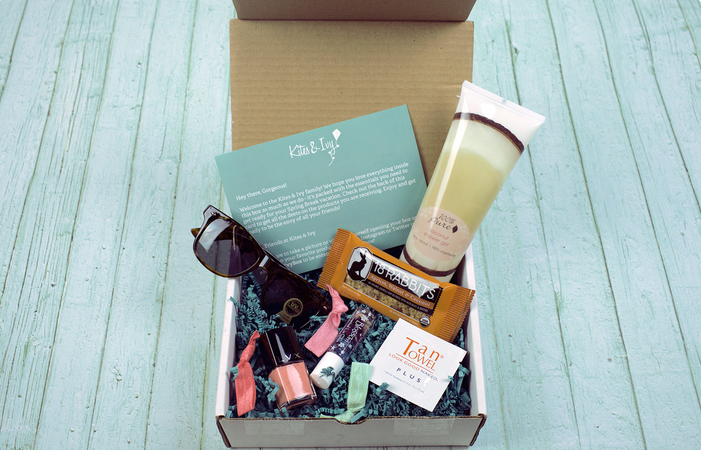 When you sign up for the Kites & Ivy box, you will receive carefully selected products and presents twice a semester.  Box deliveries coincide with the academic year and will include: a back to school box, a holiday box, a spring break essentials box, and a finals survival box to celebrate the end of the year!
Whether you are a college woman who enjoys receiving surprises, a student wanting to show your friend that you care, or a parent wanting to spoil your daughter with a care package she will love, the Kites & Ivy box is the perfect treat!
Each box will include a variety of carefully selected bath and beauty products, accessories, and other fun essentials. Items could range from face and body lotions, hair products, nail polish, makeup, a headband, a scarf or a tumbler – and so much more!
Price: Starting at $28.99/Month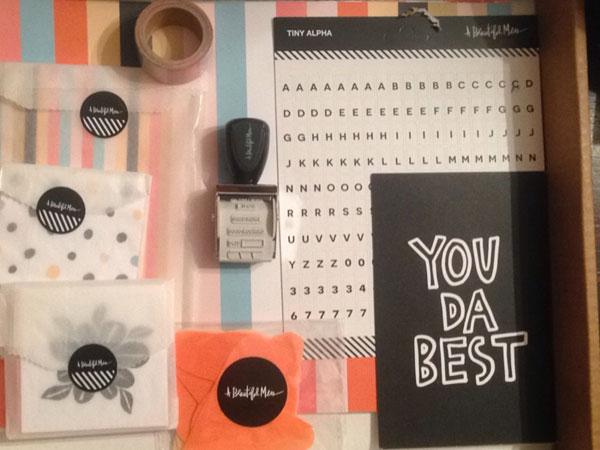 Messy Box subscribers get a monthly box of awesome products you can use to document your life in style. You'll get a bunch of one-of-a-kind goodies like cool alphas, stickers, patterned paper, and much more that you can craft with and personalize to make beautiful photo books. Each month, we focus on a cool design or theme to get you inspired, and we'll share tips and tricks along the way so you can learn to make your photos really pop!
Once you subscribe we'll ship you the latest Messy Box™ kit right away.
Once your package arrives be sure to take a photo of your favorite item and share it with us on Instagram. Be sure to tag #mybeautifulmess so we can follow along and see where all our packages are landing around the world!
Save when you pre-pay for 6 or 12 months!
Price: Starting at $24.99/Month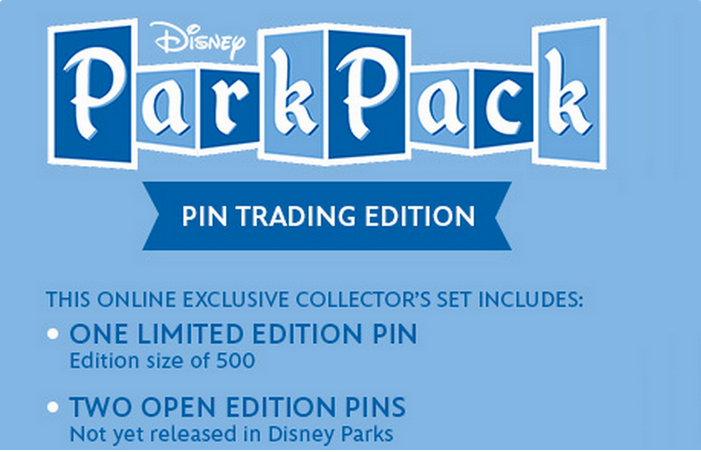 This exclusive new Disney subscription features a Limited Edition pin (only 500 available) and 2 open edition pins. These limited edition pins are part of a series and features characters Disney Parks and animated features.
Not available at Disney Parks
Released on the first Thursday of every month.
Free Shipping
Price: Starting at $39.95/Month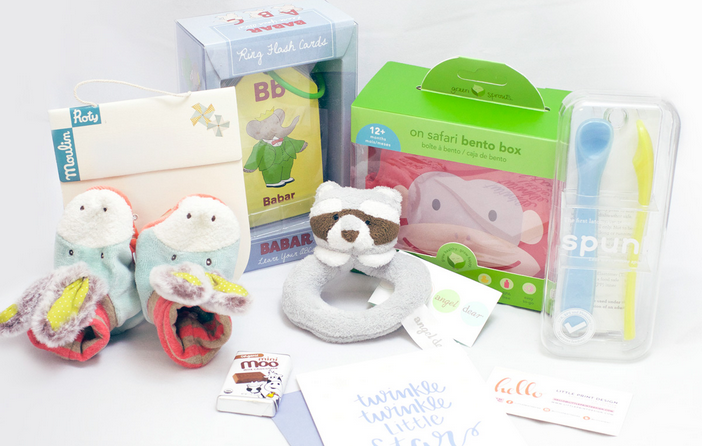 A Little Bundle provides curated bundles of products for both mother and her baby. We select and design exclusive products just for our subscribers that meet the highest standard of quality. Every bundle includes a quality clothing item for your little love.
Full size products
Average Value of $60+
4-6 months each month
Clothing item in every bundle
For both the mom + baby
Price: Starting at $49.00/Month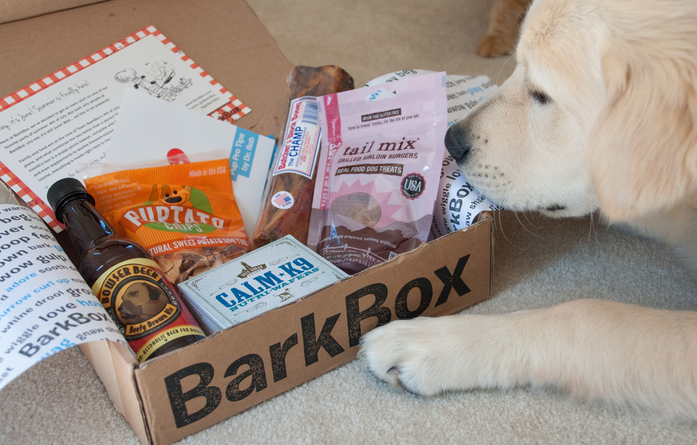 Each month you'll receive a handpicked selection of high quality dog products –from toys and innovative gadgets to gourmet treats, bones, hygiene products and essentials – this is doggy heaven on earth!
$3 donated to a local rescue or shelter for every BarkBox sold.
For Dogs Large & Small
Free Shipping
Treats, Toys & More
Get 10% OFF any BarkBox subscription with code: dogfriendlyindy
Price: Starting at $19.00/Month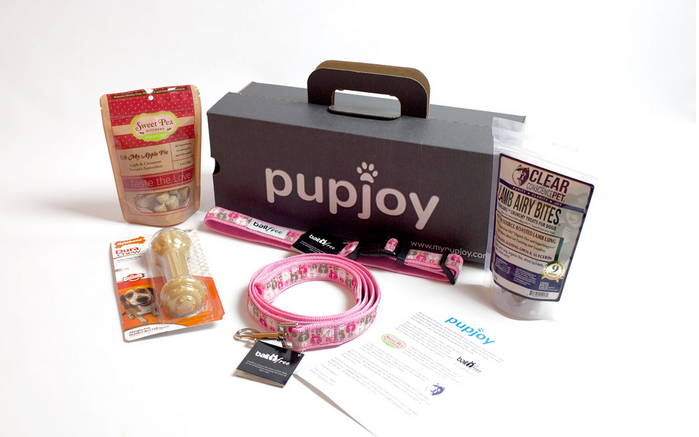 We help you discover great companies making healthy, purposeful products to delight your dog, with personalized ordering for your dog's uniqued needs. Also through our Care Pack programs, you help to support pet rescue/adoption and AYA breast cancer causes.
Customized to Your Dogs' Needs
High Quality, Artisan Products
Socially Responsible Partners
Pup Points Loyalty Rewards
Free Shipping & Risk Free Ordering
Price: Starting at $24.00/Month
Do you have a favorite subscription box not on this list? What is your favorite box on Cratejoy? Share below!
PIN IT!