I've recently run into quite a few snide and rude comments on blogs and other social media outlets that leave me with my jaw dropped and totally without words. The comments are usually geared towards someone in particular and usually in response to a choice that person has made.
My mom always said, if you can't say something nice don't say anything at all.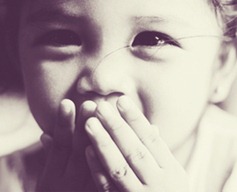 I have never met a Mom that has said "I don't care about my kids.". I have heard of a rare few, but every mom that I have been in contact with loves and adores their children with all of their heart. Every choice they make has their child in mind. Some women make a different choice than you would, but who put US here on Earth to judge each other?
Whether you choose to…
* turn your child forward facing in their car seat at one …. or …. leave them rear facing until they outgrow their limits in the seat
* let your children play video games … or … insist on an hour of quiet/reading time a day
* breast feed your child as long as allowed … or … never try breast feeding and went straight to a bottle
* use cloth diapers … or … use disposable diapers
* stay home with your children … or … put them in day care so you can work
* not eat meat, eat only whole foods, avoid processed foods … or … take your kids to McDonalds on a regular basis
* only use natural products … or … use chemical items as long as they do the job
* shampoo … or … "no poo"
* shut the tv off during the day and insist on outdoor play … or … allow television time
… it's not our given right to judge others. We can only live by example and do what we feel is best for our own children and family. Words hurt. I've learned this the hard way and usually on the receiving end.
Be the best you YOU can be.