Behind the Scenes | The Making Of Wreck It Ralph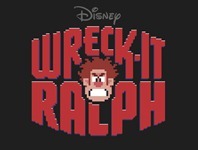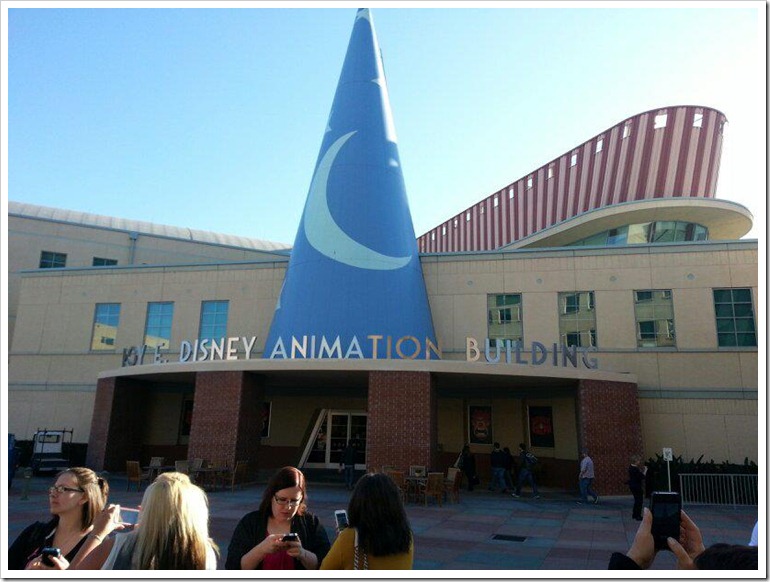 February 14, 2013 is a Valentines Day to remember. I was one of 25 bloggers asked to spend the day at the Disney Animation Building. We learned some cool things and had a fabulous day seeing the behind the scenes of Disney!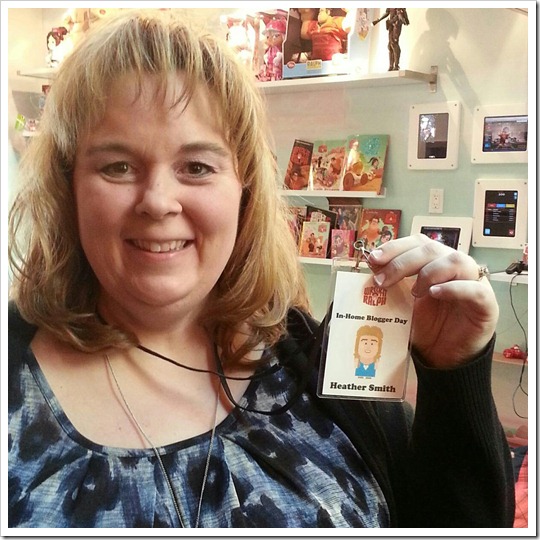 We started our day with a little surprise. The animation team took a photo of each blogger and turned them into an "8 bit" character like the ones from Wreck It Ralph… the Nicelanders. I love the rosy cheeks they gave me.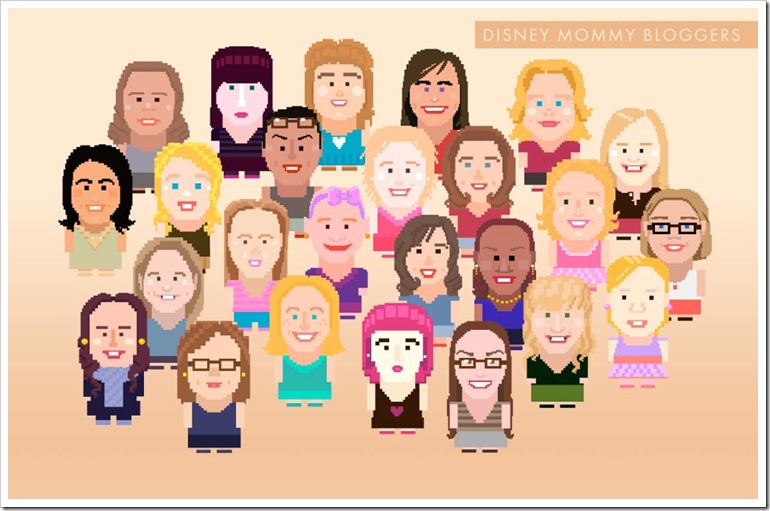 Above is a group shot of all 25 of us. Some were spot on, others were comical. We all had a good laugh while checking each other's 8 bit "me".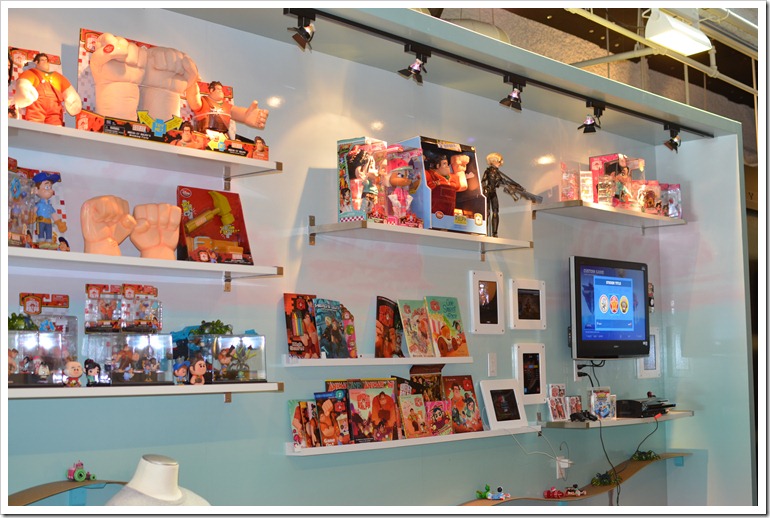 During breakfast we were allowed to check out all of the fun Wreck It Ralph paraphernalia they had displayed in the lounge. This entire wall was full of Wreck it Ralph toys that every single one of us wanted to take home.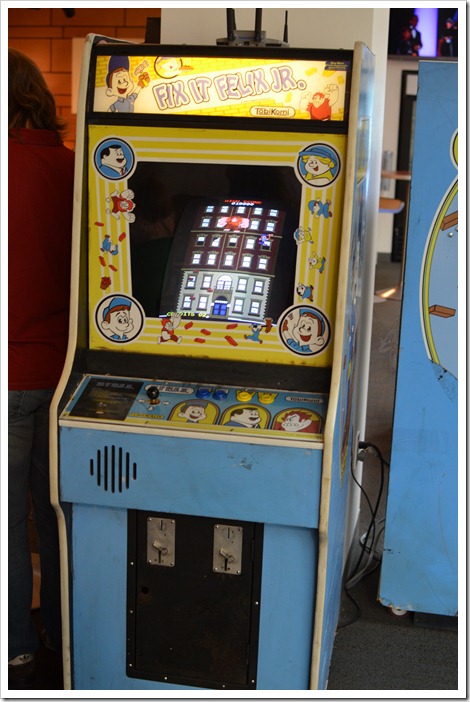 In the center of the room stood two Fix It Felix Jr. video game consoles modeled to look like an 80's style arcade. Both were functional and so cool to see in person!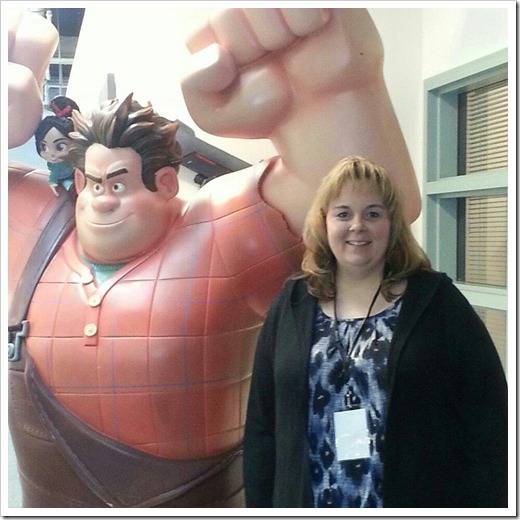 After a yummy breakfast, some delicious coffee and a few photos with Ralph my group was reading to learn about Story Development.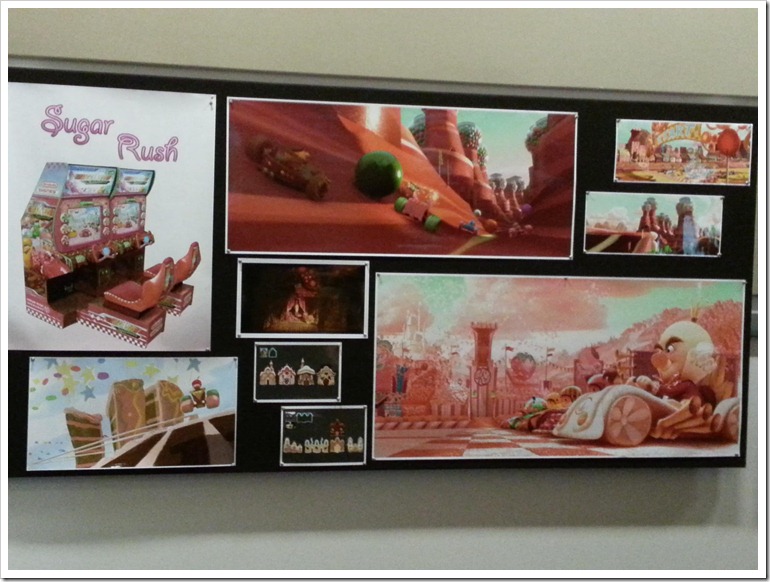 I probably could have spent an hour looking at all the photos on the wall, but the gentleman up front was even more interesting. He was part of the team that helped develop the storyline to what it is today.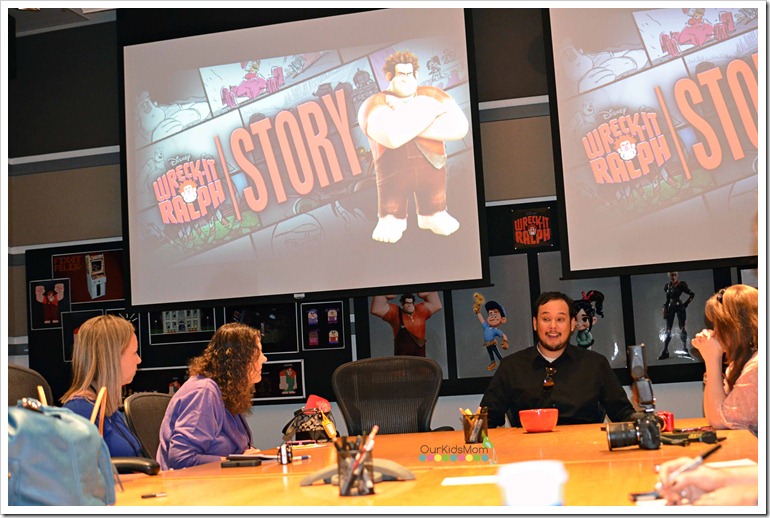 Raymond Persi from story development sat down with us and gave us a little insight on how the story line is developed. We got to take a look at storyboards and short pen and ink animation pieces that brought Wreck it Ralph to the movie it is today.
This was from one of the clips featuring Ralph, Felix and Venelope. Making these clips gives the team a visual to work with. An idea may sound good on paper but when it's put on paper and into motion that's when you find bit, parts or the whole that needs to be tweaked, removed or scrapped. At one point they had Ralph visiting a video game called Easy Living 2 (similar to the SIMS). A few issues and a dragging storyline soon scrapped that idea.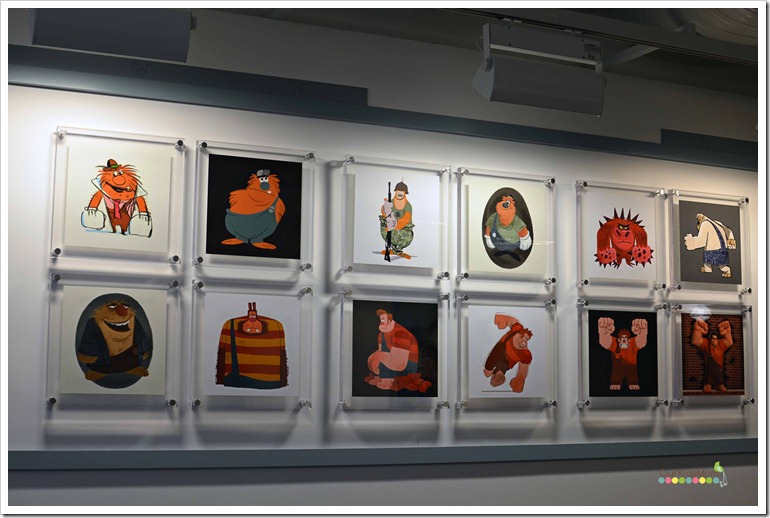 We also spent some time with Mike Gabriel and Bill Schwab from the Visual Development team. It was fun to hear their stories as they clicked through slides showing us the evolution of Ralph. Above you can see several of the angles they tried that were either too far fetched or were almost, but not quite. Ralph took about 1 1/2 to 2 years to become the character we know today.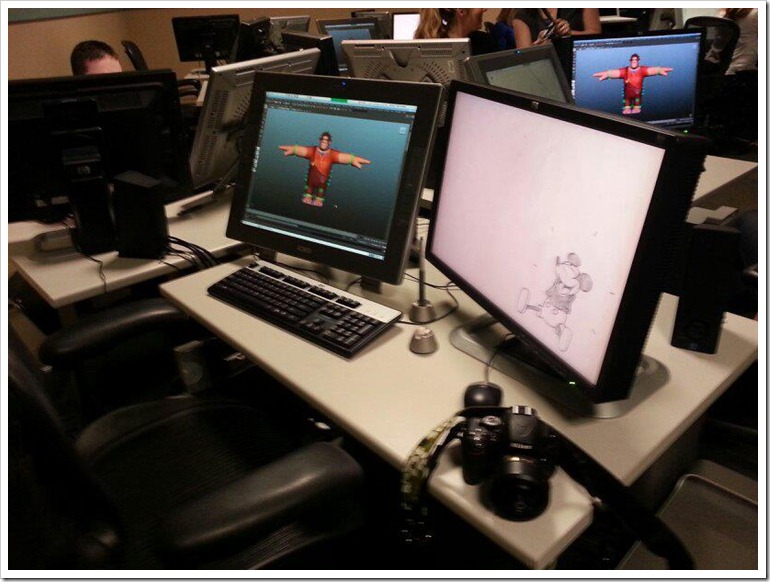 We also were given the opportunity to learn about the rigging process from John Kahwaty. The easiest way to explain rigging is that it takes a character & "rigs" him so that it can be animated by controlling the skeleton. This allows the animation team to move, bend and make a character come alive on the screen. I was overwhelmed with the detail work that goes into moving Ralph. It would take me a century to get it right. You can check out the video of
how I animated Ralph here
.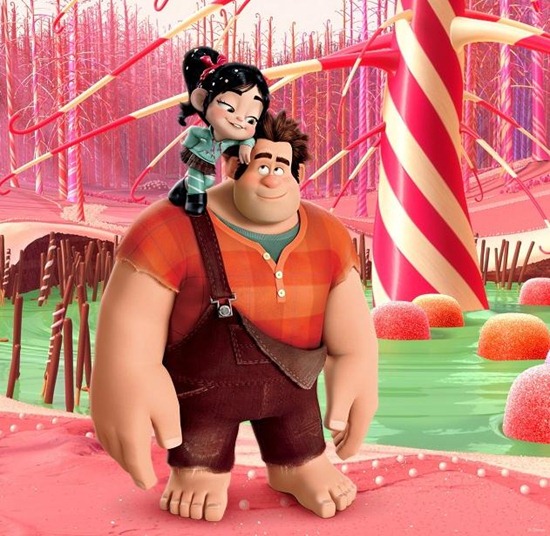 We also spent a little bit of time talk with Amy Smeed from animation. We learned that it takes a large team of animators all working on short clips to create the movie in it's entirety. Amy worked on the scene where Ralph and Venelope dialogue includes Venelope saying "Enjoy your tantrum, diaper baby?". Amy showed us some of process of creating a final piece, including recording herself saying the lines so that she can get an idea of how facial expressions change and her body mechanics.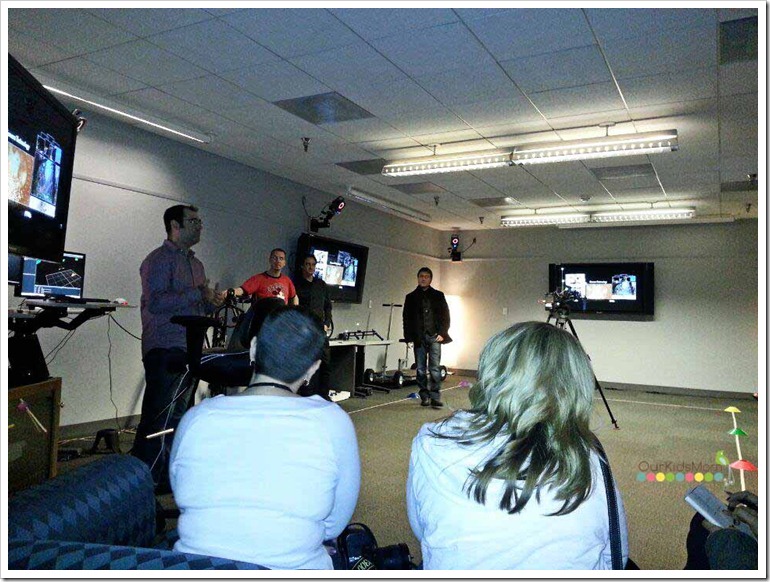 Our group's final stop before lunch was with Motion Camera capture team. It's all very technical and it made my head swim, but we got to "play" a little with the camera in the center. What we did was, the animated film displayed on the televisions on the wall. Using the camera in the center of the "set" we were able to change the vantage point, giggle the camera in varying degrees to create affects like running next to the characters, even focus on their feet, or the person behind them, or the sky. This process gives the director a little more creative control of the final product and gives it a little more reality instead of a still centered stagnant frame. It was so interesting and I wish we had had a little more time to visit and learn more.
My day at the Disney Animation Building left me in awe and with total respect for all of the intense detailed work each artist puts into their part of the film. Having to collaborate so that everything meshes without discrepancies is a huge undertaking.
It's NO WONDER it took over 400 artists to create this amazing film!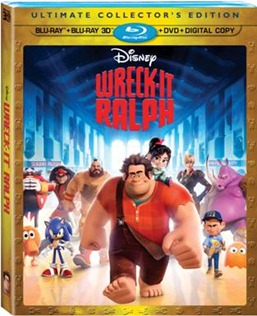 After seeing the movie, then visiting with the artists involved with creating the film I can't wait for Wreck it Ralph to be on home video March 5th!
If you are as impatient as me… it's available in digital copy NOW!
Connect with Wreck it Ralph:

Disclaimer: I attended this press trip as a guest of Disney. All opinions are 100% my own.