Favorite Features of the Samsung Galaxy Note 5 #VZWBuzz
This post is part of the Verizon Ambassador program #vzwbuzz. All opinions are my own.
I have had the Samsung Galaxy Note 5 for about a month now. As a previous Note user (Note 3) I felt right at home with this beautiful device. I loved several of the upgrades and I have slowly begun learning new things the Note can do.
So here are my top 6 features from a Mom's point of view: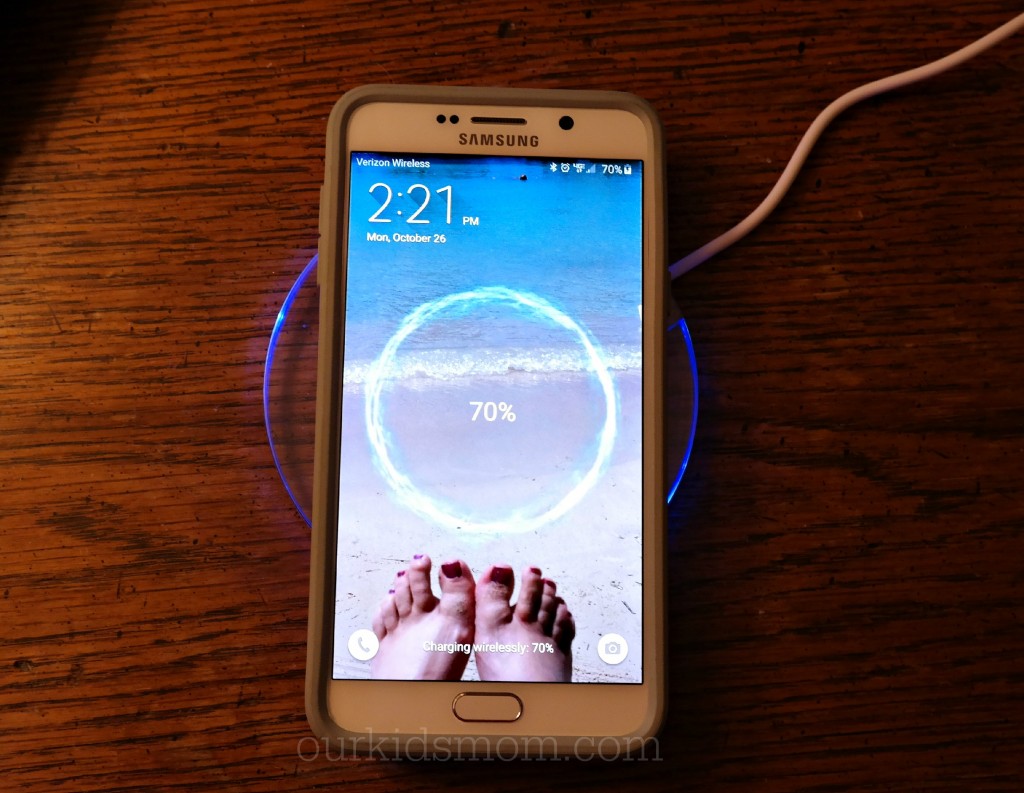 Wireless charging. It's amazing. I charge next to my bed at night and when I had to charge with a cord I found myself digging under the bed searching for it on a daily basis. My wireless charger sits on my bedside table and I simply place my phone down on it and I'm done.
Amazing display. I noticed immediately how crisp and bright everything was when I first started using the Note 5. After about two weeks in I had to turn my Note 3 on to check something and was shocked at the difference. The 5.7 inch Super AMOLED panel has a QHD 2560×1440 pixel resolution that produces ultra-sharp visual quality.
Quick access camera. With a quick double click on the home button my camera now immediately loads. I've missed so many moments that I would have loved to photograph because I had to swipe, find and open.
Multi-tasking is even quicker. Yes, my Note 3 allowed me to multi-task (flip back and forth between apps) but the Note 5 moves smoothly and quickly. With 4 GB of RAM accompany the processor I have yet to experience lag or a glitch.
Long battery life. I run this bad boy to the ground on a daily basis. I hotspot for my kids, use Google Maps, run streaming music… all at the same time. It is rare for me to run out of battery before I'm home for the day. The Note 5 comes with a 3,000mAh battery cell that provides plenty of juice.
Incredible photo quality. I absolutely hate bring multiple devices with me for separate functions. Having a phone that takes amazing photos is a must. With pro setting options and options like selfie, wide selfie, video collage, live broadcast, virtual shot, and interval shot options I am happy to ditch the DSLR on family outings.
These are just the tip of the iceburg. I hope to share more with you as time goes on. I will end by saying that the Samsung Galaxy Note 5 is the perfect device for Moms on the go. Not only is it a work horse when you need it to be, but I've never been so organized in my life!