This post brought to you by Muse Cat Food. The content and opinions expressed below are that of https://www.ourkidsmom.com/.
It sounds silly when I say it out loud, but my cats make me a better person. They are my muse because they inspire me every day to slow down and enjoy my blessings. From them head butting my hands away from the computer to them curling up around my head on the sofa… they remind me to focus on the now and take just a few minutes to give and feel loved.
That is why what I feed my fur babies is so important to me. I want their meal time to provide them with great nutrition while still giving them something they enjoy.
What drew me to Muse® Natural Recipes was:
Natural cat food + essential nutrients
All recipes made with real fish or poultry
No artificial flavors, colors or preservatives
A variety of grain-free recipes
No corn or soy
100% complete and balanced for adult cats
Available in wet and dry recipes
Wet recipes In Chowder, In Broth, With Toppers, In Gravy and Paté
Backed by Muses' Clean Plate™ Guarantee

I found Muse at Petco in several varieties including (but not limited to) chicken, natural salmon and natural ocean whitefish & mackerel (the flavors I chose for my cats). 
Every Muse® recipe is made with natural ingredients plus essential nutrients for meals that provide exactly what cats need and everything they wants.
I was pleasantly surprised by the aroma when preparing their dishes. I typically try to serve them as quickly as possible because of the scent, but this just smelled like "food".
Jasper, my finikier of the two, showed up to tell me how good his dinner smelled. This guy usually will eat a few bites of the other food I serve him and walk away. As you can see in the video above, I had a hard time even getting him to look at me he was so into it.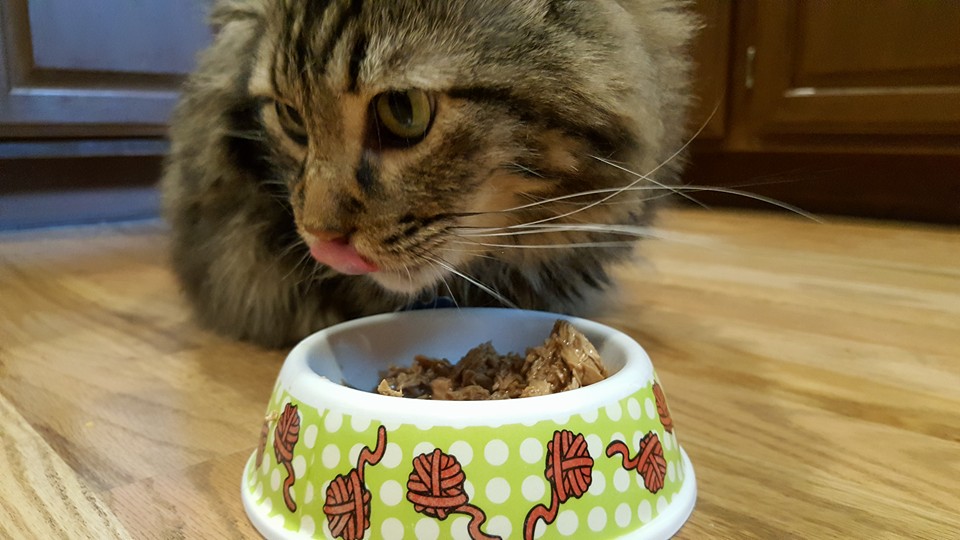 Mocha enjoyed his chicken dinner just as much as Jasper did. I have honestly never seen my cats so zoned in on their dinner.
I will be heading back to Petco to pick up some more cans of Muse Cat Food for my spoiled fur babies. 
There's really no risk… if your cat says no, they'll return your dough!
Visit MuseCatFood.com/clean-plate-guarantee to learn more about the Clean Plate™ Guarantee.
Show your muse that care about them by feeding them Muse® Natural Recipes.