Is your mom one of those women who seems to have everything and want nothing?  Do you struggle for ideas every Mother's Day? Shopping for a hard-to-buy-for mom might take a little imagination – but it's not impossible.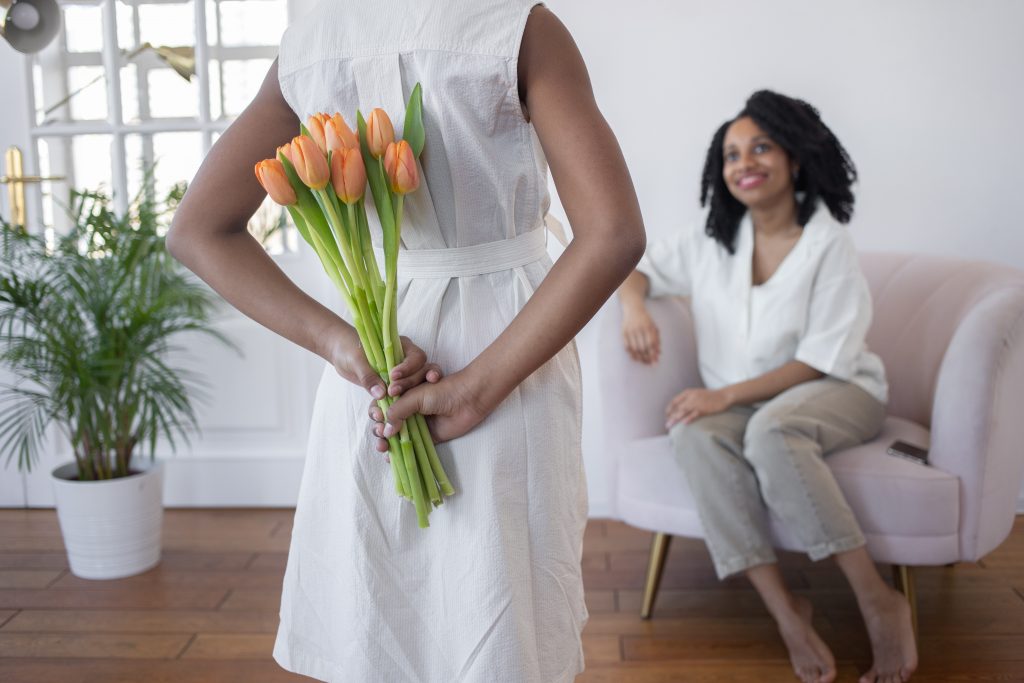 Try to think past the generic and pick something that aligns with her passions, is a bit quirky, and that she wouldn't normally buy for herself. If your mom is frugal and thinks twice about making purchases, Mother's Day is the perfect opportunity to spoil her. 
If you need a little inspiration – we've got you covered! Here are our top picks to finding the ideal gift to show mom just how much you love her. 
Luxury jewelry
If your mom loves wearing jewelry, but chooses less-expensive pieces, this is your chance to spoil her with something luxe. Be inspired by what she already has – you want to pick something she'll wear regularly – but spend a little more and get her something truly stunning. 
Take the time to do a little recon first; check out her favorite metals and gemstones, get a sense of the size of what she likes to wear, and suss out whether she prefers bracelets, necklaces or earrings. This way, you can ensure your money will be put into something that suits her style. She'll love you all the more for selecting jewelry that reflects what she would choose for herself. 
A personalized at-home pamper kit
If your mom leads a busy lifestyle and rarely takes time out for herself, encourage her to take a breather with an at-home pamper kit. Rather than a gift for a spa – she might have difficulty finding an appointment that fits into her schedule – DIY a package of luxurious goodies she can enjoy at home. We all know impersonal, pre-made beauty hampers can languish at the back of the bathroom cupboards, so put effort into selecting items you know she'll use. Buy new bottles of her favorite skincare products so she won't run out, face scrubs that match her skin type and fresh shades of her preferred nail polish brand.
The silk duvet cover setsare the perfect finishing touch to your luxurious bed. Top off your silk sheet set or sleep directly under this indulgent duvet cover. Treat yourself to the overnight health and beauty regimen that will have you sleeping well and waking beautifully. Sleeping on our silk bedding can really level up your beauty and wellness routine. I think it would be perfect for a Mother's Day gift.
A family photoshoot
Is your mom the sentimental type? If it's been a while since you've had family photos taken, Mother's Day is the perfect opportunity to get your crew together and hire a professional photographer like WeShootYou to do a family photo session. This will be particularly appreciated if your family don't live close to each other, even if distance makes the initial logistics more challenging. 
After the past two years have kept families apart more than we'd like, any mom would absolutely cherish photos of her whole clan together. Tip: have the photos taken ahead of time then print and frame her favorites so she has something to open on Mother's Day itself. 
Photo albums
On the same theme, if you have access to photos from your childhood, this is the time to get scanning and cataloguing. Having your precious memories as a digital collection is the best way to prevent them from being damaged or lost and gives you – and your mom – access to them at the touch of a button. 
Keep your project a secret so she gets a big surprise on Mother's Day. Once you have your photos on your computer, order a photo book of pictures you know your mom will love and present it to her on the day. You can also order personalized photo wrapping paper to make the most of the effort taken with the photos.
A high tea experience
When was the last time your mom had high tea? Ever? Mother's Day is an excellent time to dress up to the nines and pretend you're royalty with a sumptuous treat for the tastebuds. Available at many hotels or quaint tea houses, high tea is a brilliant day-of experience that your mom is unlikely to indulge in on her own. If her love language is "quality time", an afternoon with you will make this a particularly special gift. Alternatively, set up a high tea at home using fancy china and make your own food, or order a high-tea-in-a-box. 
A night or week away
If you and your mom have been short on bonding time lately, surprise her with a trip away, just the two of you. Whether it's a staycation in a hotel, a night in a B&B in a local town or a more adventurous vacation farther afield, this gift will show her she's truly loved. Try to sound her out without giving the game away, so you can have your holiday booked and pop the itinerary in her Mother's Day card. If that's too hard, you can simply create an IOU travel voucher so you can plan the details together. If you live in different cities, unexpectedly turning up on her doorstep is a surefire way to make this a Mother's Day she won't forget.
The best advice for buying a Mother's Day present for a hard-to-buy-for mom – or a mom who claims she doesn't want anything – is to choose a gift with a personal touch. Whether you give her the gift of time together with an experience you can share, or select something you know she'll love but wouldn't buy for herself, even the most seemingly difficult-to-buy-for mother will be touched by her gift.