When cell phones first started to gain popularity a couple of decades ago, people mostly used them for communication. For instance, it was great to have a mobile phone in the car in case of an emergency, and to use it to call home when you were at the supermarket and weren't sure which brand of frozen corn to buy. 
Fast forward to today, and it seems that many people do everything but talk on their mobile devices. Of course, you can definitely use your smartphone to call your Mom or text your BFF, but that handheld computer of yours is capable of doing so much more than communicating.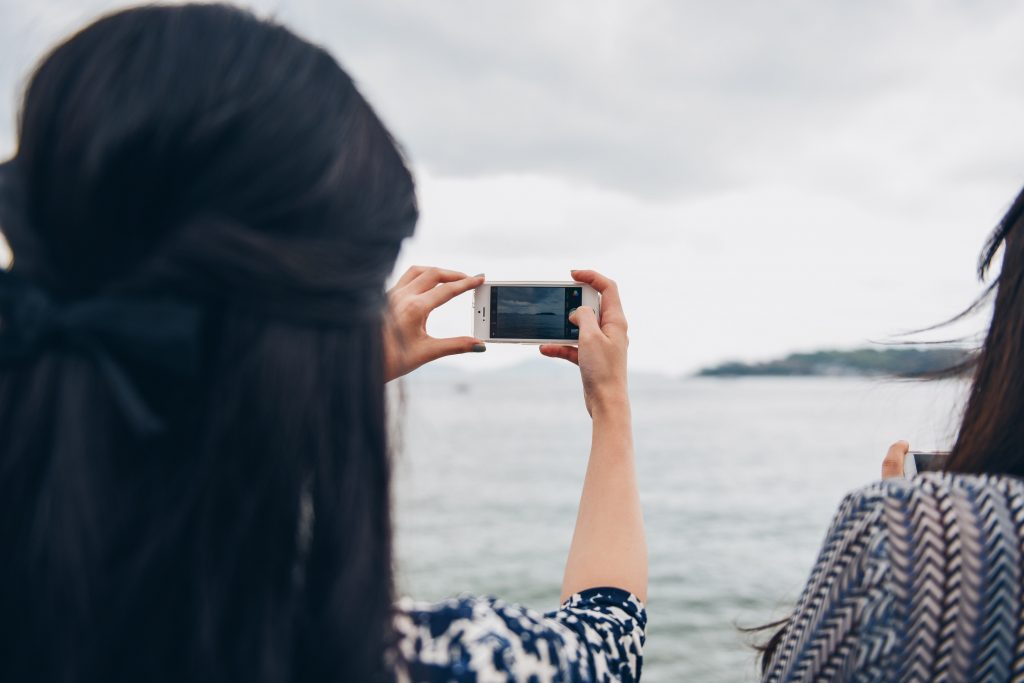 Photo by Suhyeon Choi on Unsplash
Here are some of the most common ways people use their mobile phones:  
It can replace your traditional camera 
If you're heading out on vacation with your family, you can now leave the heavy 35mm or digital camera and all of its accessories at home — your smartphone has what it takes to get some pretty amazing photos and video. This is especially the case if your smartphone comes equipped with one of the fastest mobile processors on the market today. For instance, the Qualcomm Snapdragon, which is found in Android phones like Samsung models, includes a super-fast mobile processor, along with one of its key features, the Qualcomm Spectra Camera Image Signal Processor (ISP). This mobile processor allows you to capture up to 32 megapixels on your smartphone with absolutely no shutter lag. Depending on their assignments, this type of camera is so impressive that even photographers who are working on the go can capture amazing images without lugging all of their usual equipment with them. 
Keep tabs on your diet and health 
If you want to eat more healthily, lose weight and improve your health in any number of ways, your smartphone can definitely help. There are tons of mobile apps that can assist you in eating better and exercising more often. For example, if you adore junk food and are trying to cut back on chips and candy, Fooducate is a nutrition app that features 250,000 foods to compare and contrast, which can help you make better choices. The app can also be used to track your food intake and exercise, and it also provides access to a community of people to interact with and offer support. MyFitnessPal is also an app with a large database of food items — if you are counting calories, this user-friendly app can definitely help you. MyTrainer Dasi is a free health app that lets you enter in your age, weight and height, and then it will recommend some exercise routines and diets for you. If you are looking for some basic suggestions on how to shed some pounds, this app could be ideal. 
Take control of your finances 
If you have found that you are often late in paying your bills because you forgot to buy stamps and have misplaced the checkbook, transform your smartphone into your own personal banking center and get back on track. You can download your bank's app and then use it to pay your bills electronically, or you can set up automatic payments on your phone that will automatically be deducted from your account. Some bank apps also allow you to take a photo of a check with your phone and directly deposit it into your account, thus saving you a drive to the bank. You can also download a number of finance apps to help you budgets, save money and more — for instance, Goodbudget offers expense tracking, so you can see exactly how much you are spending for gas and groceries, income tracking and other budgeting tools 
It is reassuring to know that your mobile device, which probably cost you a pretty penny or two, can do much more than help you communicate. By using it to capture vacation footage and other photos, help you to become healthier and get a handle on your money, your smartphone can be thought of as a personal assistant that is always ready to help.