Minions Popcorn Recipe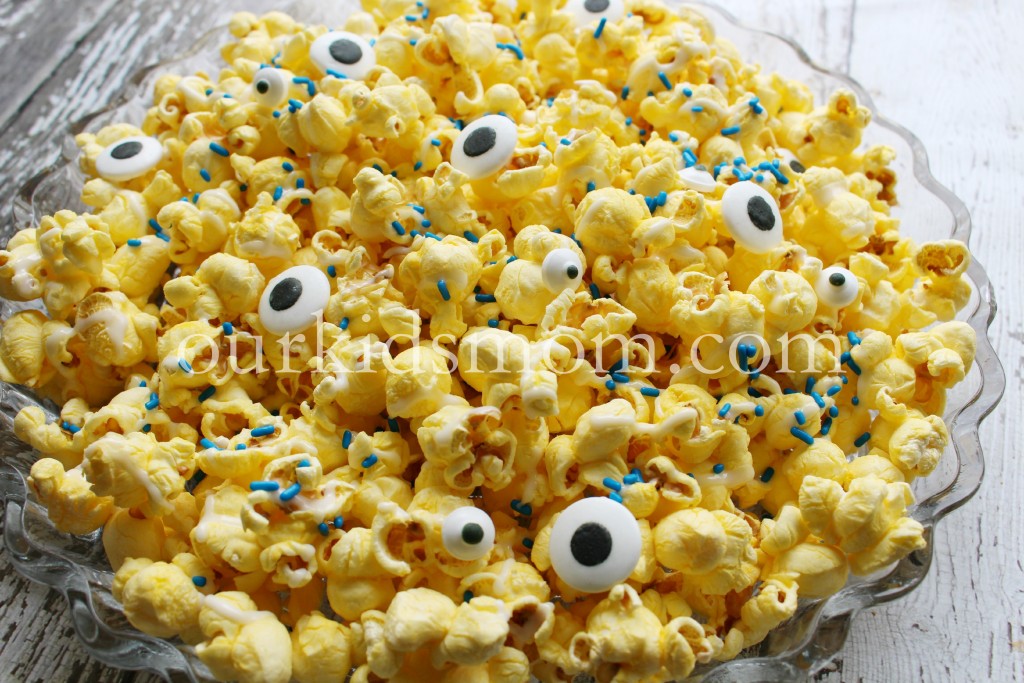 Minions are all the rage in our household lately. Starting with Despicable Me and working it's way to the new Minions movie. What better way to enjoy the movie, than with a big bowl of Minions Popcorn!
This is a quick and simple recipe that includes a few items that we don't commonly use, but on fun occasions I let things slide a bit 😉 .
INGREDIENTS
2 bags of microwave butter popcorn (I used Pop Secret)..must be butter to achieve the yellow color.
Wilton white cookie icing (in a squeeze bottle)
Wilton candy eyes (large and small size)
Wilton blue sprinkles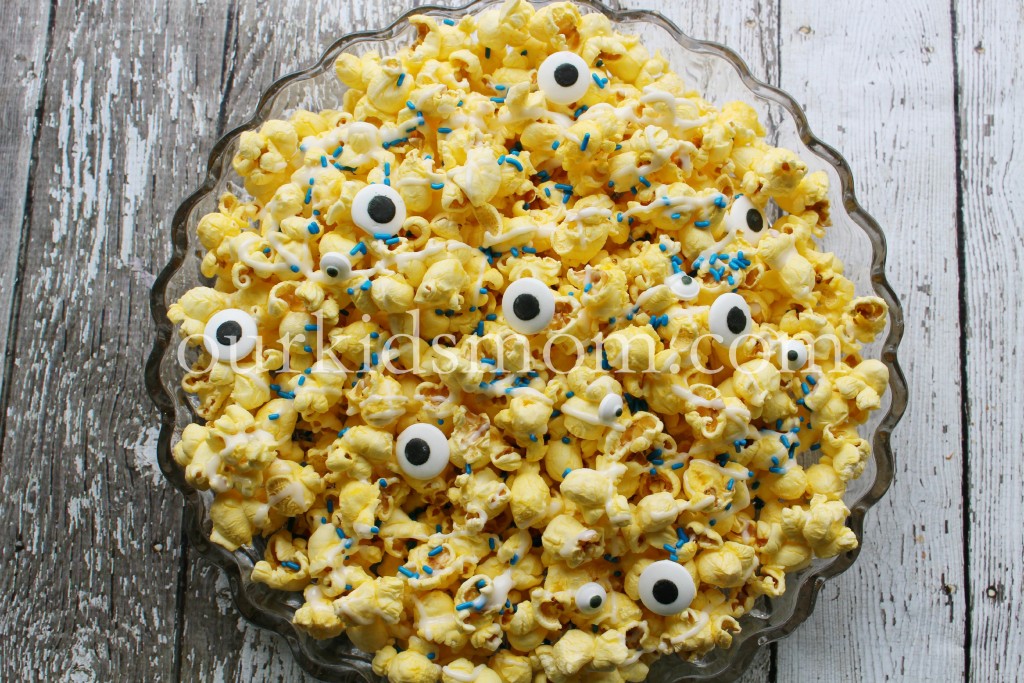 PROCESS
1.  Pop popcorn according to directions on the bag.
2.  Place popcorn in a bowl and let cool completely.
3.  Once cooled, drizzle cookie icing over the popcorn (if the popcorn is not cooled, the icing, will melt)
4.   Add blue sprinkles and candy eyes.
5.   ENJOY!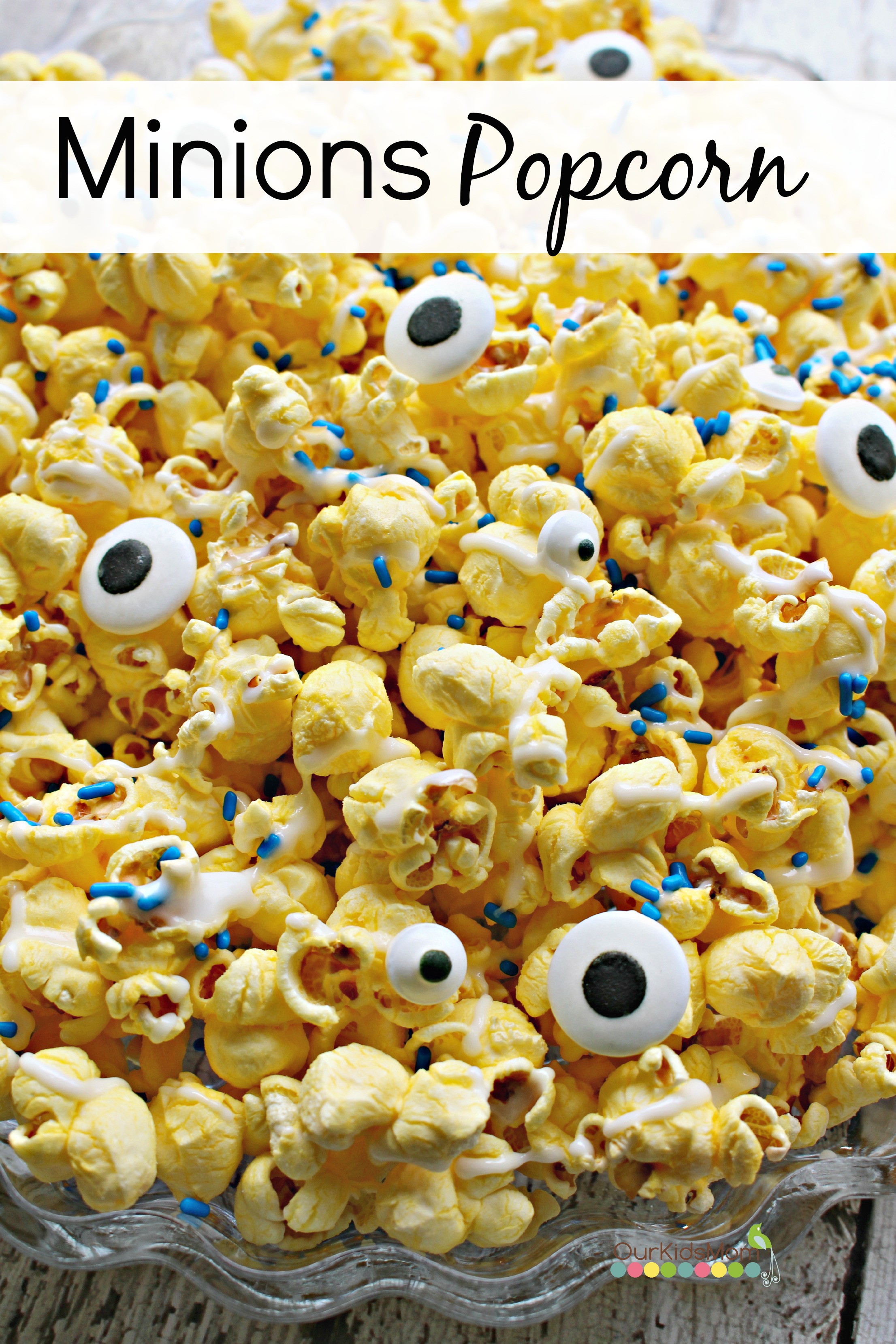 There you have it! Super quick, easy and fun!