Million Dollar Quartet the Musical at Starlight Theater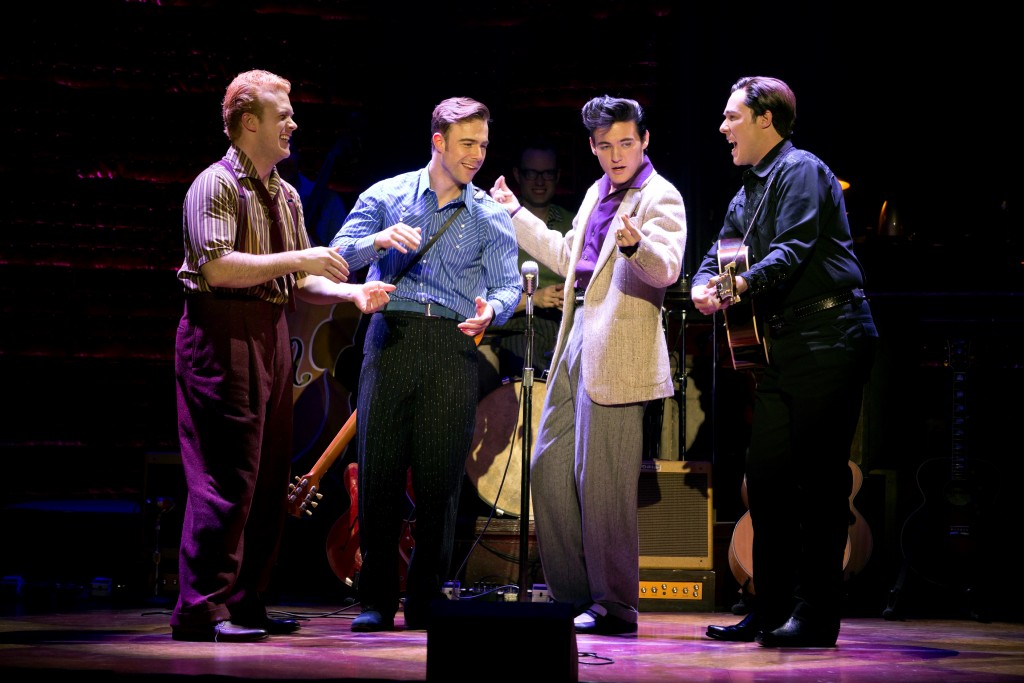 This Memorial Day weekend, the legendary music of four rock 'n' roll icons will reverberate throughout Starlight Theatre and its Swope Park surroundings as Million Dollar Quartet kicks off Starlight's 65th Broadway season.
From May 22 to May 24 at 8 p.m. each night, the spirit and sounds of Elvis Presley, Jerry Lee Lewis, Carl Perkins and Johnny Cash will transport Starlight audiences back to Dec. 4, 1956 and the famed Memphis recording studio of Sun Records.
The Tony Award®-winning Million Dollar Quartet is inspired by the events of that December evening when an auspicious twist of fate brought together Presley, Lewis, Perkins and Cash for the first and only time. The music and magic they made at Sun Records' storefront studio, where producer Sam Phillips launched each of their careers, would go down in history as one of the greatest rock 'n' roll jam sessions of all time. Million Dollar Quartet features a score of rock hits that includes "Blue Suede Shoes," "Fever," "That's All Right," "Sixteen Tons," "Great Balls of Fire," "Walk the Line," "Whole Lotta Shakin' Goin' On," "Who Do You Love?," "Matchbox," "Folsom Prison Blues" and "Hound Dog."
The musical captures the singular moment when four major talents came together to become a red-hot rock 'n' roll band.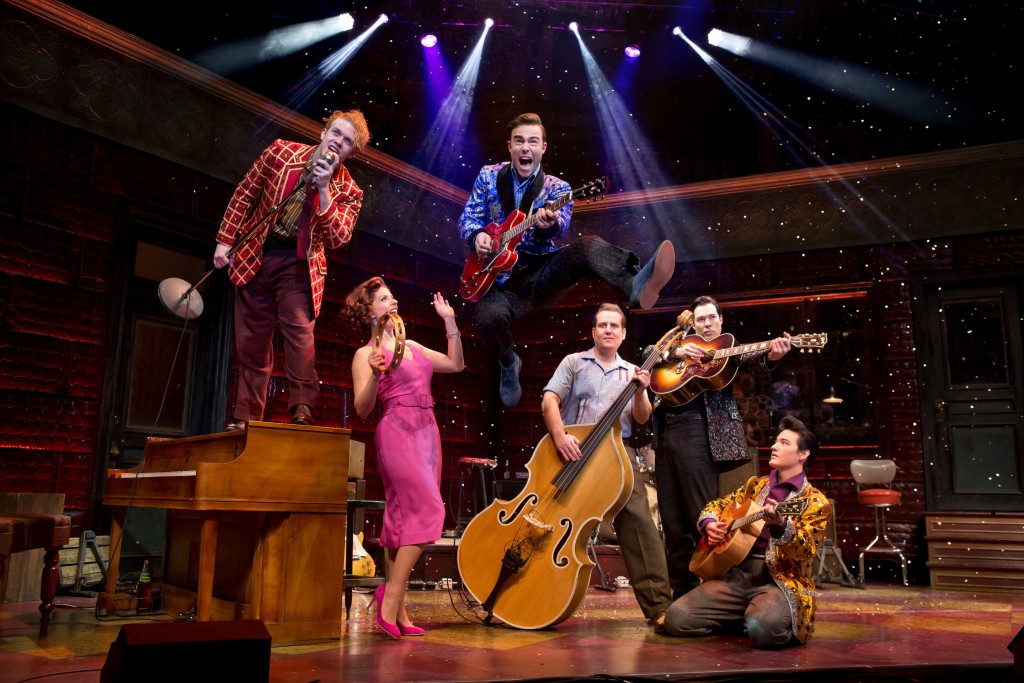 Tickets for Million Dollar Quartet at Starlight Theatre are on sale now for $12 to $92. Tickets
are available online at www.kcstarlight.com, by calling 816.363.STAR (7827) or at the Starlight
box office at 4600 Starlight Road, Kansas City, MO 64132. All performances begin at 8 p.m.