I think I am finally catching my breath after our whirlwind weekend at BlogHer! There is so much to tell everyone about, but first off I would love to share some of the fun Microsoft tidbits I learned!
Windows 8—I spent an hour with Windows reps learning a little bit about Windows 8 that is due to launch October 26th. I got to see it in motion and also played with it a tiny bit. To be honest, I even teared up a bit while playing with it (yes, Windows 8 made me cry). To keep up to date over the next couple of months, be sure to stay connected on The Windows Blog in the Blogging Windows section. I can't wait to share a full review of Windows 8!
Later that day Kaytlin and I were invited to sit in on a live Windows Webcast : Style & Trends with Microsoft. It was so cool to be on the backend of a webcast! If you'd like to see it it's still viewable here!
Lindsay dropped by to chat a little bit with us about how Microsoft gets their ideas for styling. Lindsay works for Microsoft and she spends her time reading blogs and watching for new styles and trends. Nice job, huh? Everyone in the room was jealous. We learned how Microsoft is always listening.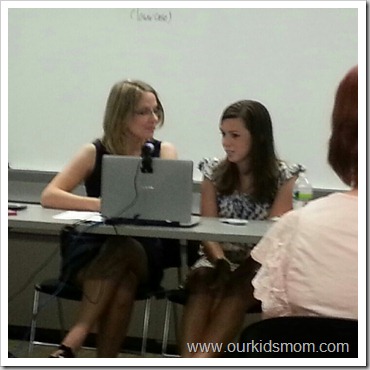 Then Jeannie Mai from "How Do I Look?" dropped by to talk a little about style and fashion. A small handful of lucky entrants won a complete "Windows Style" makeover that included some shopping time with Jeannie as well as a tablet and xbox 360 w/Kinect. Total jealousy here, but I was thrilled that some of my blogging friends won!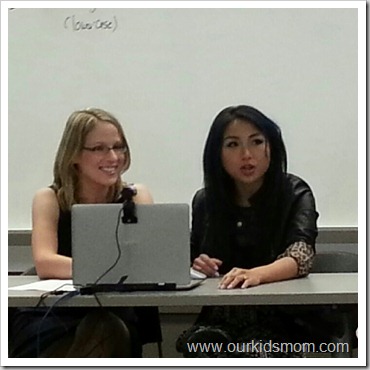 *** Windows Upgrade Offer ***
While there I was also reminded of a great program in place — Consumers who purchase eligible Windows 7 PCs that are preinstalled with Windows 7 Home Basic, Home Premium, Professional, or Ultimate and include a matching and valid OEM Certificate of Authenticity through January 31, 2013 will be able to purchase an upgrade to Windows 8 Pro for $14.99 (U.S.) which will be redeemable when Windows 8 is generally available.

*** Windows Back to School Offer ***
Better yet, if you are a student that is purchasing a new Windows 7 PC will get an Xbox 360 for free. What more could you want, just in time for back to school?
Don't forget, the two offers can also be combined!
Disclaimer: I posted this as part of the Microsoft Windows Champions Blogger program. I did not receive compensation for sharing.