Microsoft and Back to School
I am writing this as part of the Microsoft Bloggers program. All opinions are my own.
It seems like summer just started, but yet my children and I are already chatting about what teachers they are hoping to get. The stores are lining their aisles with the latest in backpacks and school supplies and the clothing stores are starting to get their fall/winter gear in. Pure craziness I tell you!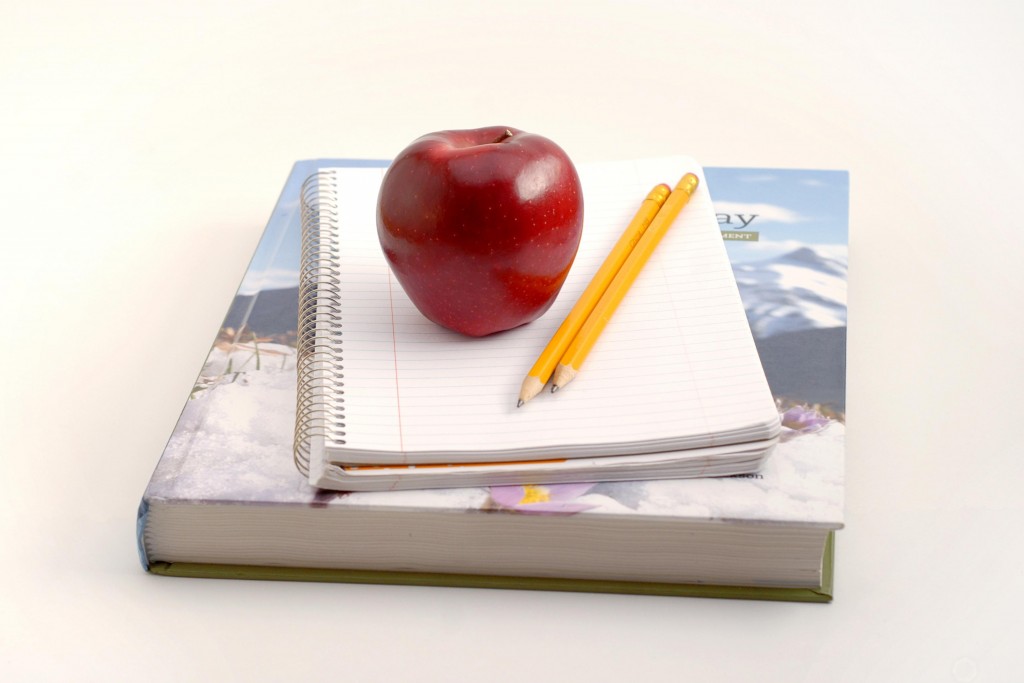 Our house is a mix of emotions from excitement to nervousness. A new school year brings with it new challenges and new experiences for everyone involved. To understand what is most top of mind heading into the 2016 school year, Bing tapped into its rich search data and predictions algorithms to develop its top 5 predictions for what parents will be thinking about this season:
The number one topic Bing predicts parents will be concerned with this back to school season is meal planning including developing new ideas for school lunches and packing healthy lunches.
The price tag associated with the back to school season is a top stressor for parents coming in at number two in Bing's findings. Based on cost related searches Bing predicts parents will be most focused on the cost of school uniforms and school supplies, including tablets.
Number three on Bing findings were social issues students may face when going back to school such as peer pressure or bullying.
After-school care is also top of mind with the number four result showing that parents will be focused on babysitters, after school clubs and after school transportation.
Quality of education continues to be a hot topic with parents making it no surprise that number five in Bing' findings point to topics like lack of funding and STEM education as a top stressor. Additionally, Bing is finding that year over year, the most rising trend in education searches include apps for education, online education games for kids and online school options.
With my son heading off to his first year of college, I've decided to get him set up with Microsoft devices and services. A mixtures of these can help alleviate many of those pain points and ensure students of all ages are set up with all the tools they need to succeed in the coming school year.
Take a look at the newly announced Surface 3– the device comes with a subscription to Office 365 Personal with OneDrive cloud storage and 60 Skype world minutes each month for 12 months. And with a free Windows 10 upgrade coming to all Windows users starting July 29, the operating system's new features will make homework and productivity a breeze. And did we mention that along with the Windows 10 upgrade, users can download Minecraft Windows 10 Edition free of charge? Learning was never so much fun!
With the new 10-inch Surface 3, get the perfect balance of performance and value. With Windows 8.1 and a free upgrade to Windows 10 (available on July 29!), Surface 3 is compatible with all your favorite software. It comes with a 1-year subscription to Office 365 Personal and OneDrive cloud storage, so you'll be prepared for college instantly. It also comes with 60 Skype world minutes each month for 12 months, so you'll always be a just a video-call away from friends and family back home. Pick out a vibrant Type Cover to complete your device – available in five colors: red, bright red, blue, bright blue and black. Starting at $499 (64GB and 2GB RAM; Includes Office 365 Personal), Surface 3 is available at www.microsoftstore.com or at your local Microsoft Retail Store. Check here for locations near you.

Office 365

The new Office for Mac helps scholars of all ages do their best work – anywhere, anytime and with anyone.

If you are used to Office on a PC or iPad, you will find yourself right at home in the new, modern versions of Word, Excel, PowerPoint, Outlook, and OneNote.
Enjoy access to your documents in the cloud whenever you need them, and share your work with classmates, instructors or parents for review and collaboration.
Thoughtfully designed for Mac, the new Office for Mac user interface takes advantage of the latest Mac features, including retina display, full screen view, and multi-touch gestures.

Stretch Your College Budget:  We know that college students are on a tight budget between tuition, paying the rent and pizza. We offer a four-year subscription to Office 365 University for $79.99, which is less than $1.67 per month. Install it on two devices, so you can get stuff done whether on your computer or tablet.

Keep it together: OneNote is the ultimate extension for your brain. Use it to capture thoughts, ideas and to-do's all in one place. It can be used at home, school, or work for recipe collections, class notes, projects and more. You can even take notes anywhere on the page and add text, to-do's, pictures files and audio recordings.

Show & Tell: Wow your teachers with a beautifully designed presentation, no design experience required. With Sway (available on any web browser at Sway.com or as an app for iPhone), you can pull in content from a web browser, social networks, add videos and images, and your own text onto your digital canvas. The end result is beautiful, dynamic and deceptively easy.

You can get an Office 365 subscription at www.microsoftstore.com or at your local Microsoft Retail Store. Check here for locations near you.

Windows 10 will be available as a FREE upgrade starting July 29! Be sure to upgrade your new Windows device so you're ready to for class come the first day of school.

You'll find that the operating system's new features will make homework and productivity a breeze.  Here's a look at the familiar, fun, and productive features of Windows 10:

·         The personal digital assistant goes beyond your phone: Cortana, the world's most personal digital assistant is now available on the PC (and all of your Windows devices). Now on the PC, you can ask her to find files for you, send an email on your behalf, turn on your music, pull up photos, find apps and more.

·         Microsoft Edge: The new browser for Windows 10, lets you write on the web with built-in note taking, sharing and integration with Cortana. Plus there's a reading pane for no distractions.

·         Play more: Your games, friends, achievements and more will follow you across Xbox One and Windows 10 devices. Xbox Live is built into Windows 10 giving you access to the greatest gaming community in the world no matter where you are. Windows 10 extends the Xbox experience with game streaming. Play your Xbox One games on a desktop, laptop, or tablet in your home on your local Wi-Fi.

·         The start menu is back! Everything you came to know and love about the start menu is back and integrated with the live tile touch experience.

Visit www.windows.com to reserve your free download of Windows 10.

Digital gift cards for Xbox and Windows keep students on task and entertained as they head back to school this fall. Send a personalized gift card so they can purchase the apps, games, music, andmovies they need on their Xbox and Windows devices. Digital gift cards for Xbox and Windows stores make a back to school gift or allowance treat.

Visit http://commerce.microsoft.com/gifting to purchase a digital gift card today. Pick from a variety of designs, and available in price increments of $10, $15, $25, $50, $75 or $100.

A whole new version of "Minecraft" is on its way called "Minecraft: Windows 10 Edition Beta." Just like the first release of "Minecraft", this version will develop and evolve over time with the help of your feedback. Players who already have the PC edition of Minecraft will be able to download the Windows 10 beta version free. Others can download "Minecraft: Windows 10 Edition" at a discounted price of $10 throughout the beta period. Players who download "Minecraft: Windows 10 Edition" during the beta phase will still have the game when it comes out of beta, and receive all future updates to the game at no additional cost. Download Minecraft beta or Minecraft Windows 10 Edition at the Windows 10 Store beginning July 29.

Microsoft YouthSpark offers free resources to help students get ahead when they head back to school, and learn key technology, computer sciences, and coding skills!

·         Anyone can learn to code: Visit Microsoft Imagine for free online coding tools, games and tutorials to help students learn to create, code, and turn their ideas into the next big App or Game. Whether you're new to coding, studying it in school, or planning for your career, you can dream big, build creatively, and boldly bring your ideas to life.

·         Learn the Girl Code: DigiGirlz offers free online courses and events designed for girls by women in the tech industry. Young women the opportunity to learn about careers in technology, connect with Microsoft employees, and participate in hands-on computer and technology workshops.

·         Compute with Confidence: Whether you are new to computing or have some experience, Microsoft Digital Literacy will help you develop a fundamental understanding of computers. These courses help you learn the essential skills to be more productive at home and at work, stay safe online, and consider careers where you can put your tech savvy skills to work.

·         Stay connected all year long: Stay up to date on all YouthSpark activities in your community and around the globe on the YouthSpark Hub.