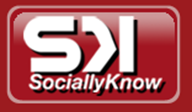 Hi, I'm Betsy Dawson.  I'm a single mother of a teenage son and founder of SociallyKnow.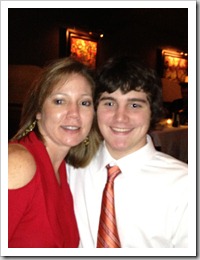 My boy is like virtually every other teenager today: constantly online.  And there's nowhere he spends more time than on Facebook.
 
Though I'm a friend of his on Facebook, which allows me to see most everything that goes on, I found that it's very easy to miss something – including important "somethings" – unless I spend as much time on the site as he does.
 
Like you, I have a good child and I pride myself on being a good parent.  But you know, that's not the issue.  I'm also a good driver, but I would never get behind the wheel without my seatbelt.  And I'd never let him do so either.
 
So I created SociallyKnow to be my "social media seatbelt."  It provides me with the peace of mind that my son isn't being bullied or harassed online.  With SociallyKnow, I get a notification email if my son is in contact online with people that I have disapproved.  I am alerted if he sends or receives messages that contain key words from our extensive lexicon of graphic, offensive, bullying, harassing or drug/alcohol-related language.  I can also see every photo posted of him online, so I can help him understand how some images can harm his reputation.
 
I not only can see any potentially worrisome issues related to my son's interactions with his friends but, just as important, I know if a "friend of a friend" is a cause for alarm.
 
My friends with teenage daughters count on SociallyKnow even more than I do!
 
As we like to say, SociallyKnow helps good parents parent better.  And that starts with me.  So, I'm not only a founder… I truly rely on SociallyKnow to help protect my son from threats that he often doesn't recognize.
 
I invite you to try it out for yourself – free of charge – for 30 days.  I think you'll find some new peace of mind as well.
Right now on OurKidsMom you can win a 6 months subscription to Socially Know RV $71 (ends 3/16)!
Connect with Socially Know:

This post brought to you by Socially Know.