Disclosure: This post brought to you by Beneful.
For the past two years, the fine folks at Beneful have been working diligently to evolve their dry food recipes, switching things up to use more ingredients that dog owners are familiar with and want in their dogs' food. They know that seeing a real meat as the first ingredient is extremely important to dog owners, which is why real meat is now the #1 ingredient in Beneful's beef and chicken dry foods (salmon coming soon).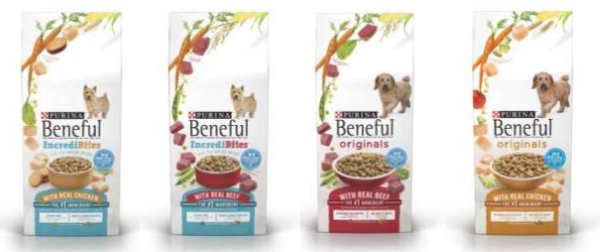 While updating the ingredients to show dog owners what they want, they are also excluding what dog owners don't want. There is now no no added sugar in any of the new Beneful dry food recipes.
The new foods are rolling out onto store shelves as you read this, and will be fully available nationwide this month. To make sure anyone who wants to try the new recipe has the opportunity to, Beneful is offering people
a chance to sign up for a free sample of the new product online, simply visit Purina.com and they will send you a sample of the new Beneful Originals with Beef recipe.
It's important to note that dogs can be sensitive to change, especially when it comes to food. Even though you currently feed your dog Beneful, you'll want to transition to the new Beneful recipe as you would for a new type of food. Check out these helpful feeding tips and tricks for how to make the transition smoothly.
Connect with Beneful
Twitter handle: @Beneful
Facebook Page: www.facebook.com/Beneful
Instagram: www.instagram.com/beneful
YouTube channel: www.youtube.com/beneful