Motherhood is the journey of a lifetime. It is hard, but it's also unbelievably rewarding and life-changing. It is not just about being a mother. It is about being a woman who has grown as an individual and become someone who can take care of herself and others, too.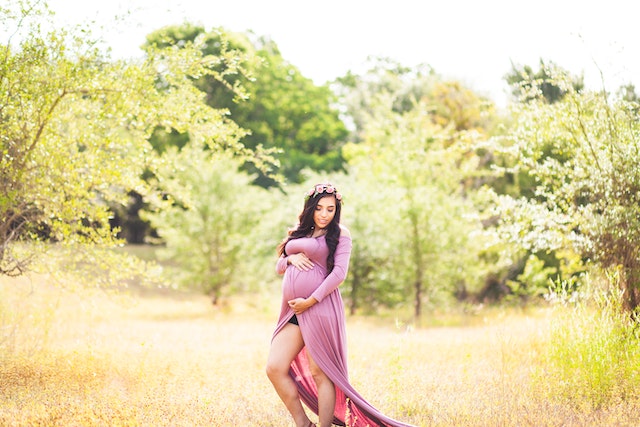 If you are expecting, your baby bump will go through many changes over the next few months. And if you are excited, you'll want to get some professional photos taken before that happens. A maternity photoshoot is the best way to capture the moments you want to remember before your baby arrives. It's also a great way to celebrate your pregnancy and all the changes in your body.
According to IBIS World, around 300,777 photography professionals are available in the US as of 2022. This number has increased by 4.4% in the last five years. This increase in the number of photographers is driven by the people getting different types of photoshoots done. For example, married couples are becoming very fond of maternity photoshoots.
This guide is put together to hire a maternity photographer and ensure your pregnancy photoshoot goes off without a hitch.
Make Sure You Hire Someone Who Is Experienced in Maternity Photoshoots
When it comes to maternity photography, make sure you hire someone who is experienced in such photoshoots. A photographer's experience is important because they have learned the ins and outs of what works best during a shoot. In addition, you want someone who can give you the best advice on how to pose to capture your body type in the best way possible.
When hiring a photographer, ask them how long they have been doing this type of work and if they have testimonials from past clients that can speak about their experience with them. You should also ask for a portfolio of their work to get an idea of what kind of shots they take and what style they have when photographing people.
The place where photos are taken also matters a lot. For example, if you are staying in the US capital, the photo shoot can be done in places like Washington Monument, the US Capitol, CityCenter DC, the bridge, etc. You can discuss more shooting places with your maternity photographer in DC for a more stunning background. 
When you choose a local DC maternity photographer, you can meet them in person, see their work, and ask questions about their style and approach. You'll also have the opportunity to meet with them multiple times before your shoot to feel more comfortable in front of the camera, which will help you get natural-looking photos.
Don't Wait Until the Last Minute to Think About Photography
If you book with a professional photographer too far into your pregnancy, they may have already booked all their sittings for that month or season. As a result, they may be unable to accommodate you when it comes time for yours. 
While there are always exceptions depending on how popular they are in their area, most photographers prefer booking appointments early rather than later. This way, they can ensure all their clients get what they want from their sessions.
According to the American Pregnancy Association, the professional photographer suggests booking a shooting schedule by the end of 2nd trimester and completing the shoot at the beginning of the 3rd trimester, i.e., the 28th week of pregnancy. It is when the baby bump becomes prominent, and the risk is also not much.
Ask for discounts if possible. If you book early enough, many photographers will give you a discount just for being one of the first customers on their calendar. It helps them fill up some space quickly by giving them something new and fresh without pressure from other potential clients.
Check Out Their Portfolio and Ask for Recommendations.
Before you hire a professional, check out their portfolio of work. If they do not have a portfolio, ask them to see examples of their previous work. You can also ask for recommendations from other clients or your photographer's past clients if they are willing to provide them.
Ask them to show you some of their work. Even if the photographer has no references available, it is still important for them to be able to show off examples of their previous work. In addition, it helps to know what type and style of photography they specialize in before agreeing on a price quote and setting up an appointment with them for your maternity shoot.
What is Your Budget for this Photoshoot?
According to Zippia, the average annual salary or income drawn by a professional photographer is around $44490 in the US. However, if you want to guess the budget of your maternity photoshoot, there are a lot of factors, and one major factor is the location and competition.
Budget is one of the most important questions to ask because it will help you determine what kind of photographer you can afford. The price range for maternity photo shoots can vary widely depending on location, experience, and quality of work. 
For example, if you live in a big city like Washington DC or Los Angeles, where there are many maternity photographers, your photographer should charge a higher amount.
However, if you're living somewhere with less competition, such as a smaller city or town, it may be difficult to find an experienced professional who won't break the bank.
Know What Kinds of Props You Want to Use During the Shoot
You should also consider what props you want to use during the shoot. Props can help get you more creative and comfortable in front of the camera, and they can also help you make your maternity photos more personal.
You could use props related to your baby's gender or your family's style, like a stuffed animal on which you've written their name in big letters. You can also use photographs of yourself with your partner or other family members. Or, if you want to add some fun to things, try using silly props like funny hats or sunglasses that make it easier for everyone at the photo shoot to loosen up a bit.
Choose an Outfit That Will Highlight Your Pregnancy
Choosing an outfit is one of the first things you should do in preparation for your maternity photoshoot. You want to choose an outfit that will highlight your pregnancy without being too revealing and will be comfortable to wear. You also want to make sure it is flattering on your body type, even if some aspects may not look great while pregnant.
Request Plenty of Post-Shoot Edits and Retouching if Needed
If you have a particular look or request for your maternity photo shoot, request plenty of post-shoot edits and retouching if needed. Some photographers will have a base package that does not include any editing. Others may charge extra for this service. 
Make sure the photographer is willing to do this for you and know if their rates are ahead of time so that you can make an informed decision about whether or not it's worth the cost.
You should also confirm with your photographer if they are experienced at retouching maternity photos in particular, so there aren't any surprises after your shoot.
Conclusion
As you can see, there are many things to consider when hiring a professional maternity photographer. The most important thing is to hire someone with experience in this area and who has worked with other pregnant women before.
Make sure your photographer can provide you with a portfolio that shows off previous work so that you can see how they will approach your shoot and recommendations from people who have used their services before.
You also need to be prepared by thinking about what props or outfits might be best suited for your session since they will help set the tone for what type of photos look great.