Mickey Mouse and Minnie Mouse Oreo Cupcakes
Emma's birthday was last November and we were in gearing up mode for our upcoming Disney Cruise. It was a given that her cake was going to be Disney related, but then I saw these adorable cupcakes and knew I had to make them!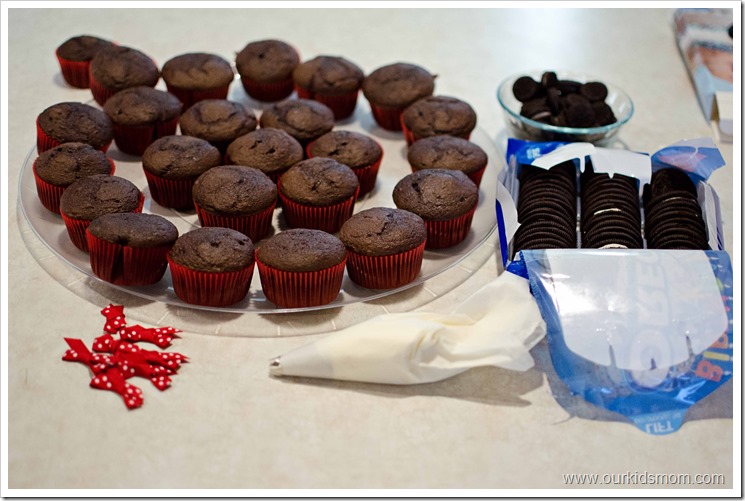 You will need:
Regular sized and Mini Oreos

Red with white polka dotted ribbon (for bows)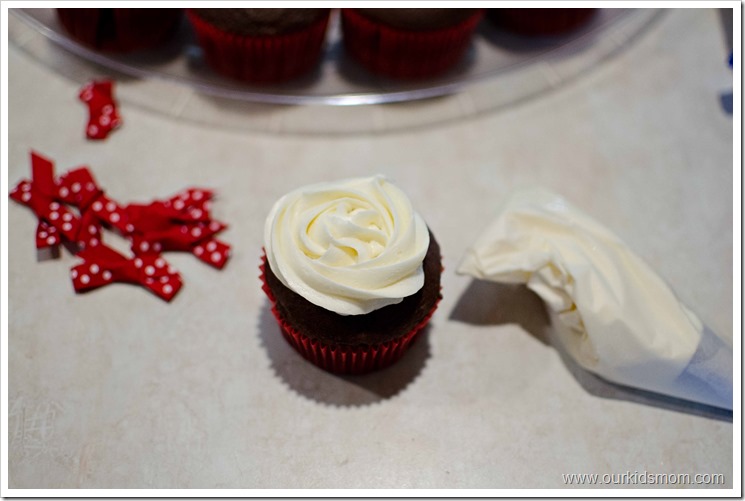 If you do not have an icing bag, apply the frosting with a knife. If you do … simply pipe on the frosting (which is so much faster).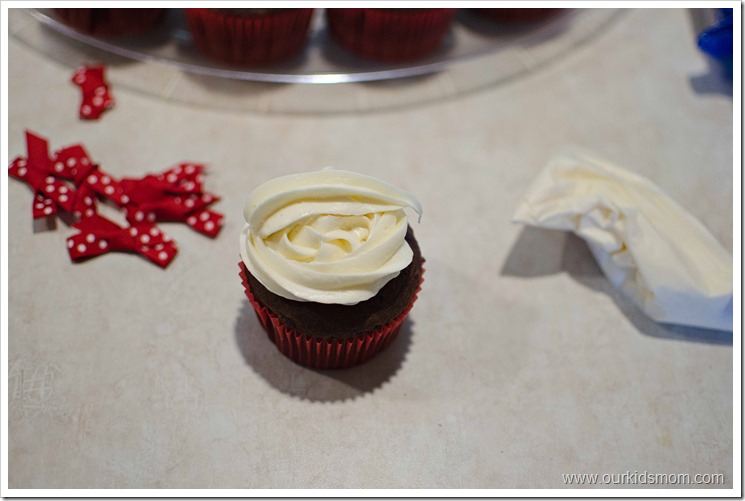 Take another pass and make a line of frosting across the back. This will help elevate the ears.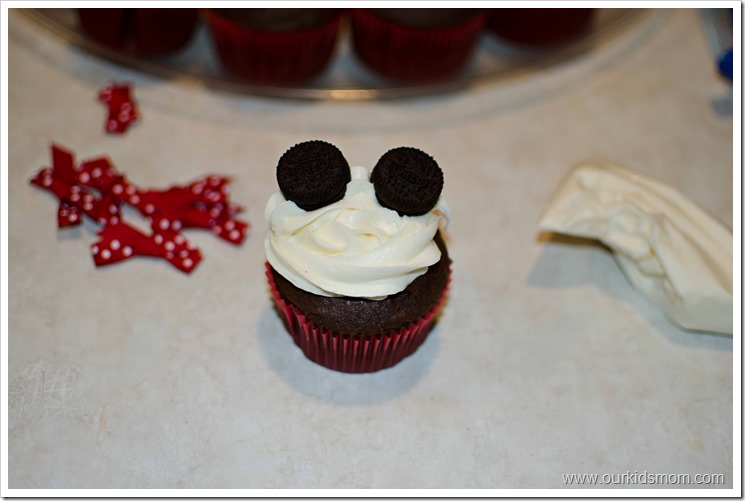 Using mini Oreos, place 2 on the second row of frosting for the ears.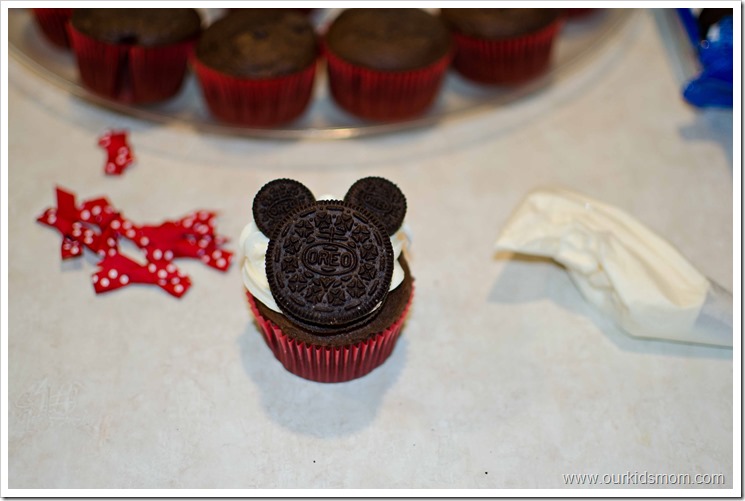 Take 1 regular sized Oreo and place it in front for Mickey/Minnie's face.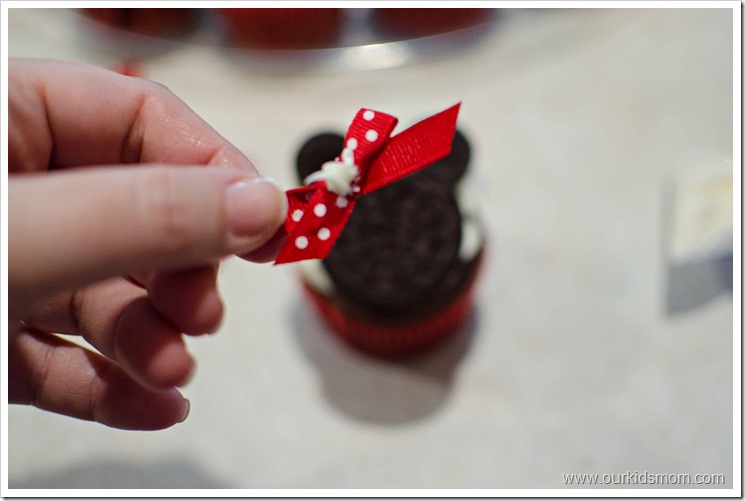 If you are creating Minnie Mouse, add a dab of frosting on the back of the bow…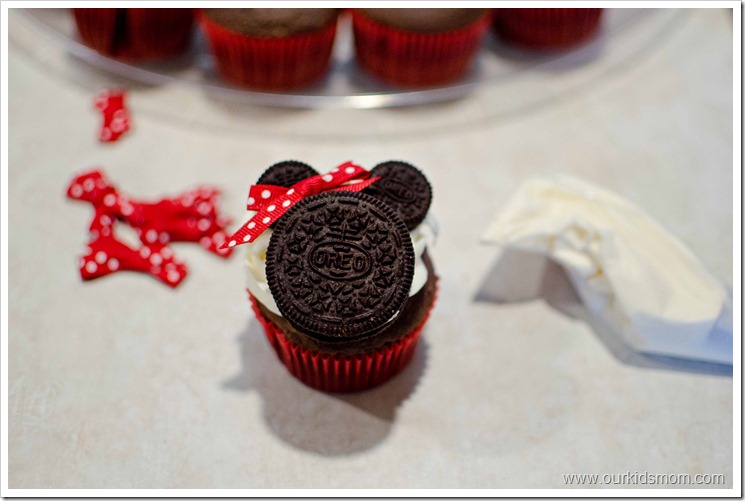 and put it in place.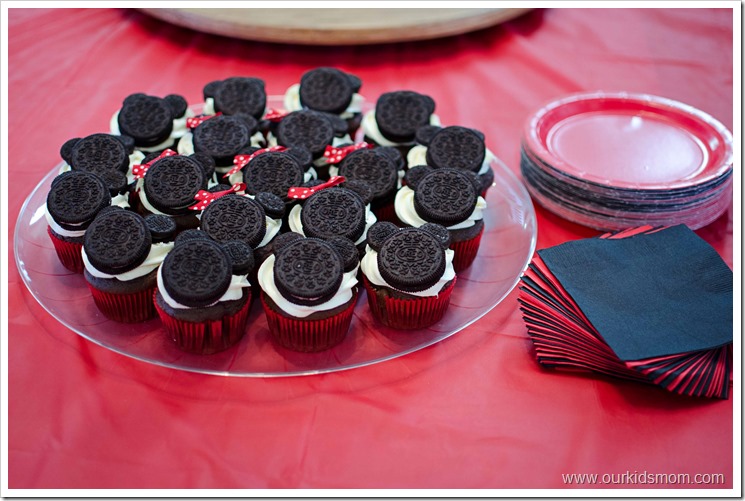 Voila!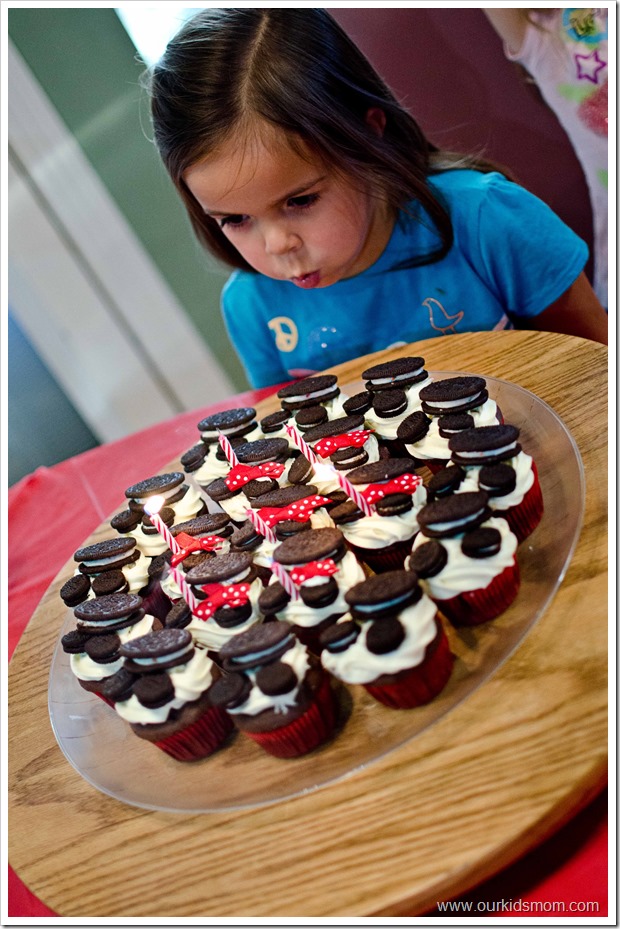 I created a full place of them for our visiting family to enjoy. Minnie was in the center and I used exactly 7 of them, one for each of Emma's candles.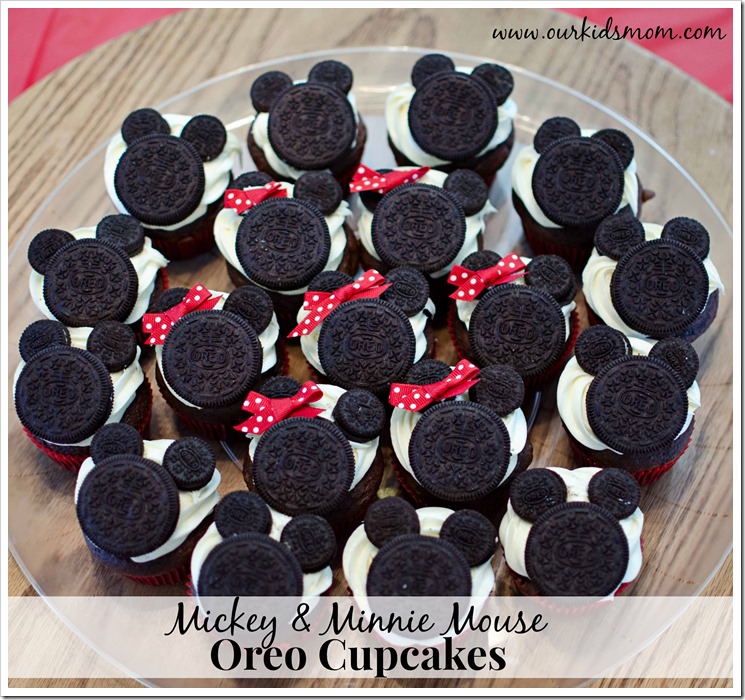 So there you have it! Super simple and easy to manipulate for your dietary needs. Remember there are many versions of "Oreos" on the market! Think outside the box!