Divorce rates are rising, with about 44% of first marriages and 60% of second marriages ending in divorce. While many factors can contribute to the breakdown of a marriage, knowing the main reason couples decide to end their marriage can help you avoid making the same mistakes in your relationship.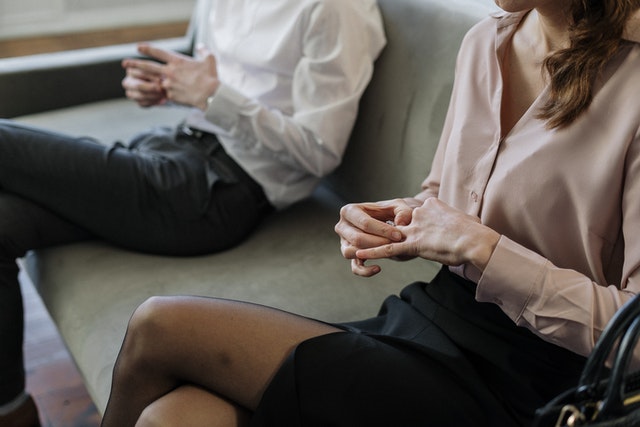 What Are The Most Common Reasons For Divorce?
A dissolution of marriage, or divorce, is the legal process of ending a marriage. Although it significantly affects couples and their families, the decision to divorce is often tough to make. Often, couples will try everything they can to save their marriage before filing for divorce.
There are many reasons why couples decide to end their marriage, but some of the most common causes include:
Infidelity
One of the most common reasons for divorce is infidelity. If your partner has been unfaithful, it cannot be easy to trust them again and rebuild the relationship.
Lack of communication
Another common reason for divorce is a lack of communication. If you and your partner cannot communicate effectively, it can lead to conflict and, ultimately, the breakdown of your marriage.
Financial problems
Money is often one of the most stressful things in a relationship. If you and your partner are constantly arguing about money, it can toll your marriage.
Different values
When two people get married, they often have different values and beliefs. If these differences are not addressed, it can eventually lead to the end of the marriage. A collaborative divorce attorney can help you and your spouse communicate effectively and reach the best resolution for both of you.
Lack of intimacy
Intimacy is an essential part of a marriage. If you and your partner are not physically or emotionally intimate, it can lead to feelings of loneliness and resentment.
Domestic violence
Sadly, domestic violence is also a common reason for divorce. If you or your partner are being physically or emotionally abused, it is crucial to get help and protect yourself.
Substance abuse
Substance abuse is another common reason for divorce. If your partner is struggling with addiction, it can have a negative impact on your relationship.
Divorce is difficult for couples to make, but understanding the main reasons marriages end can help you avoid making the same mistakes in your relationship. If you are facing difficulties in your marriage, communicate with your partner and seek professional help if needed.
Why Divorce Rate is Increasing
Grounds for divorce vary from state to state, but the most common grounds are no-fault, which means that the marriage has irretrievably broken down and there is no hope for reconciliation. Other grounds for divorce include adultery, abandonment, physical or emotional abuse, drug addiction, financial problems, and incompatibility.
While divorce rates have declined since the 1980s, they have been slowly rising since 2006. In 2018, the divorce rate was about 35% for first marriages and 50% for second marriages.
Many factors can contribute to the increasing divorce rate, but some of the most common reasons include:
Changing attitudes towards marriage
In the past, marriage was seen as a lifelong commitment, but today, more and more people view it as a temporary arrangement. With the rising divorce rate, people are also becoming more accepting of divorce.
Increased life expectancy
With advances in medicine and healthcare, people live longer than ever before. This means that people spend more time in marriages that are not satisfying.
Higher rates of infidelity
With the advent of the internet and social media, it is easier than ever for people to have affairs. This has led to an increase in divorce rates.
More women in the workforce
As more women enter the workforce, they are less likely to depend on their husbands financially. This independence can lead to marital problems.
How To Handle A Divorce Smartly?
If you face a divorce, it is vital to handle it smartly and sensibly. Here are some tips on how to do just that:
Be prepared for the financial implications of divorce. This includes understanding the division of assets and liabilities and alimony and child support.

Hire a good divorce lawyer. This will help you protect your interests and ensure that the process goes smoothly.

Try to stay calm and rational. Divorce can be a very emotional time, but it is crucial to make decisions based on logic, not emotion.

Communicate with your ex-spouse. Although it may be difficult, it is essential to try to communicate with your ex-spouse during the divorce process. This will help make the process go more smoothly.

Hire a good divorce attorney. This will help you protect your interests and ensure that the process goes smoothly.
Why Seek Legal Help?
Some couples who decide to separate or divorce can do so without legal assistance. However, many couples benefit from seeking the help of a lawyer. Here are some reasons why:
The process is complicated and confusing. There are many steps involved in getting a divorce, and it can be challenging to navigate the process without legal assistance.

You want to protect your interests. A lawyer can help you understand your rights and ensure that you get what you are entitled to.

You want to keep the process as amiable as possible. Although divorce is often a difficult and emotional time, working with a lawyer can help keep the process as civil as possible.
Final Words
If you are considering divorce, consult with a lawyer to discuss your options and understand the process. Divorce can be a difficult time, but with the help of a lawyer, you can make it through the process as smoothly as possible.