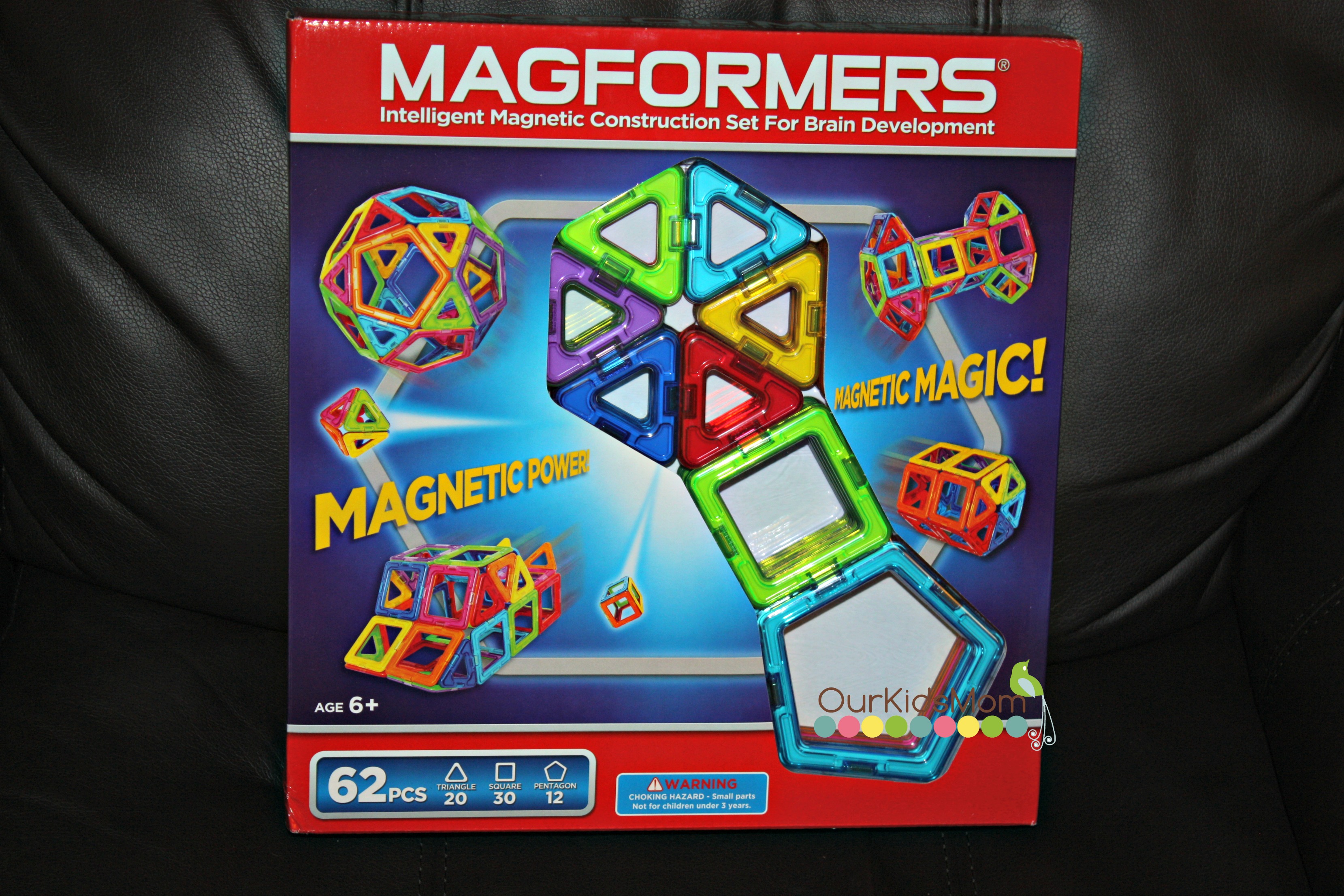 Mastermind toys has a great line of educational toys out called Megformers. The more I looked into these magnetic building blocks the more I was intrigued and curious.
Mastermind Toys sent me the Magformers Rainbow Set 62 Pieces. I was super excited when I received the mail and opened up to find a fun and exciting new toy for the kids. The moment I showed the kids the box they were hooked, they couldn't get into the box fast enough.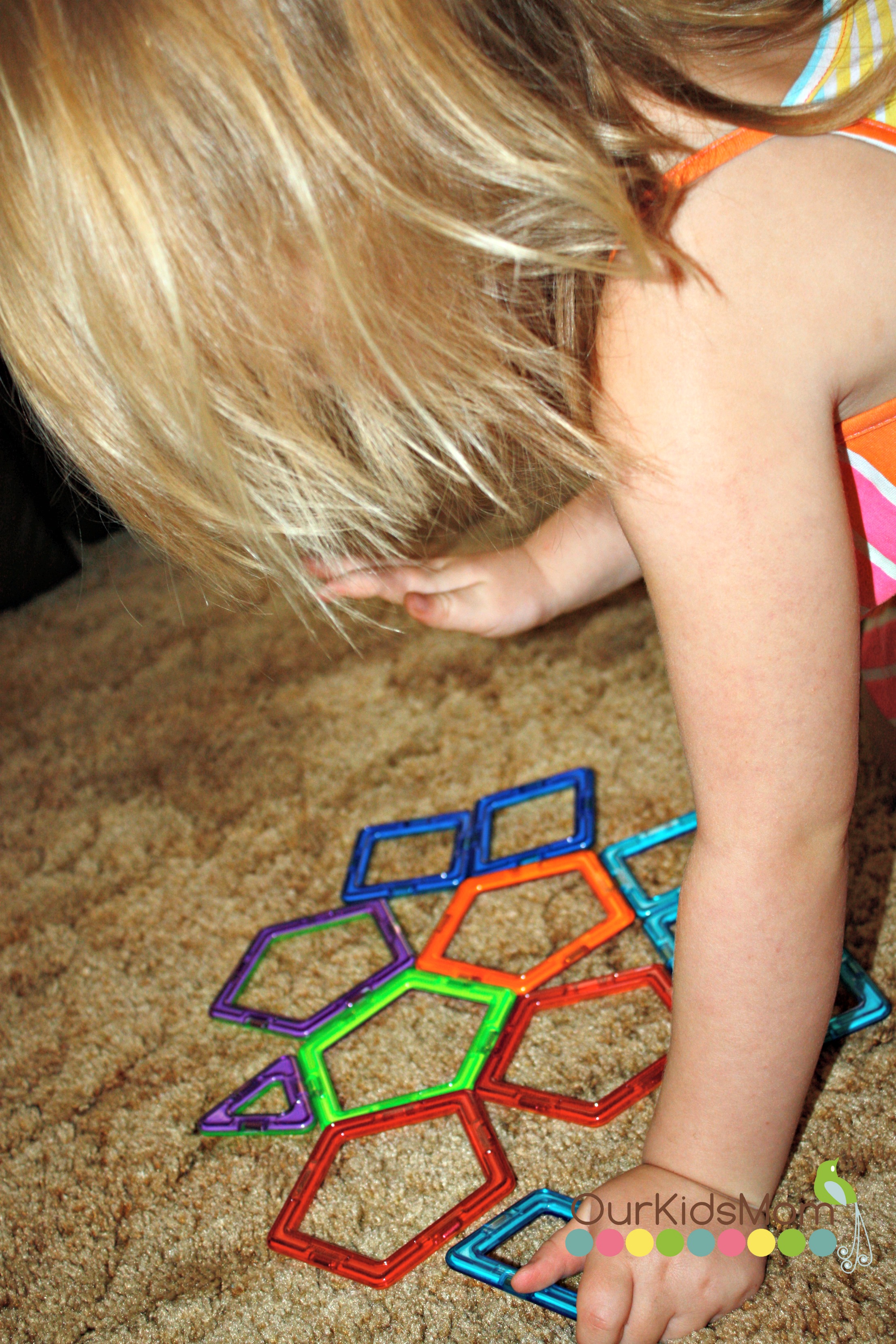 Included in the set are 20 triangles, 30 squares, and 12 pentagons with an idea booklet. The colors are so vibrant and bold they just scream fun!
Both my kids jumped right into playing and creating with the blocks. My 4 year old daughter was more interested in just connecting the pieces on the floor to look like a house, or a butterfly.


However my 6 year old son dove right into the idea booklet. I showed him once how to follow the instructions as they show building your object flat on the floor, then slowly lifting it up the magnets magically snap together creating a rocket!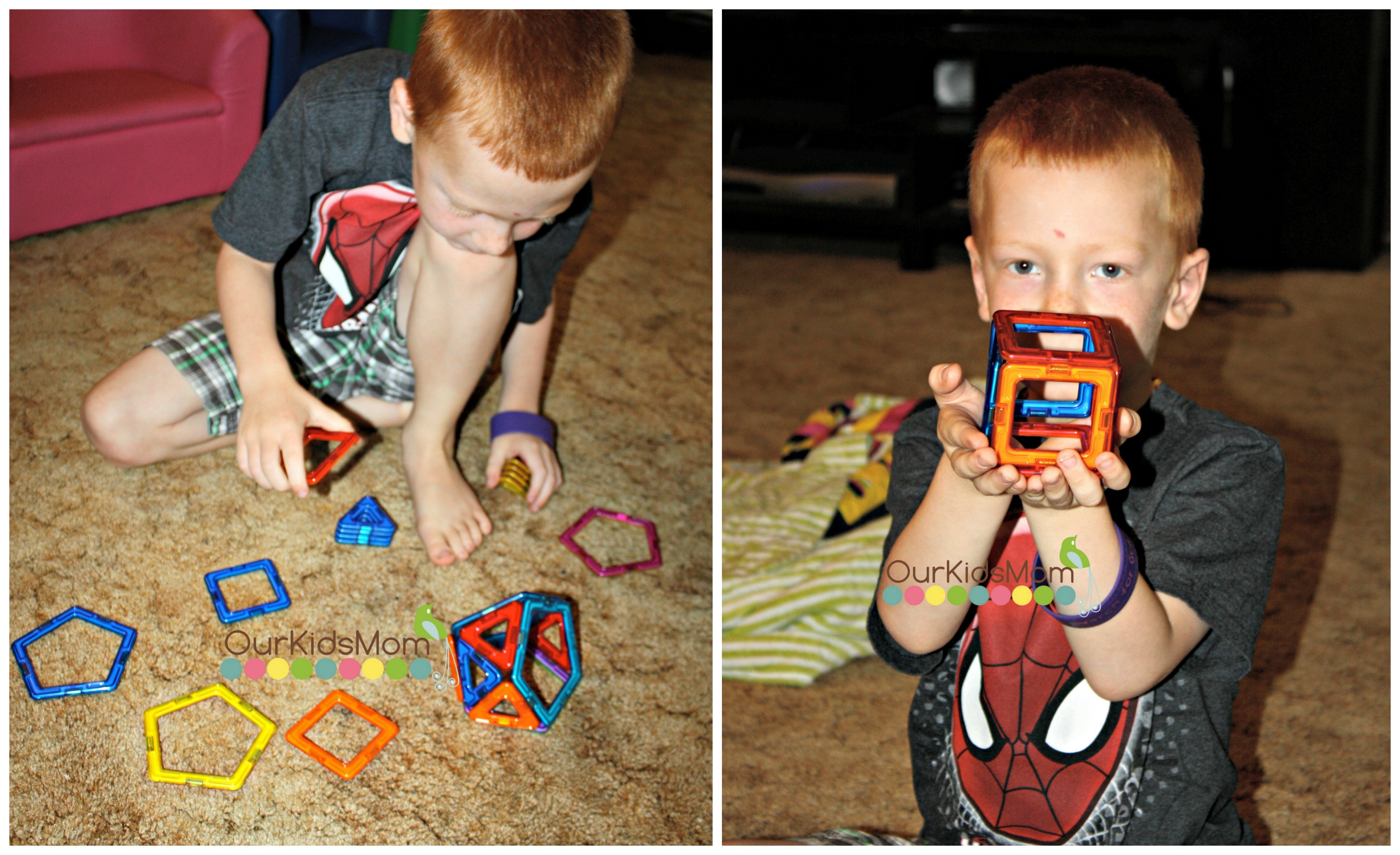 Karson loves his building toys and has been entertained by the Magformers for over 3 HOURS non stop! He creates transformers that transform and turn into rockets, or cubes. He has been venturing away from the idea booklet and creating his own buildings and 3d objects.
It's so fun watching him trying to figure out how things come together to make your object 3d.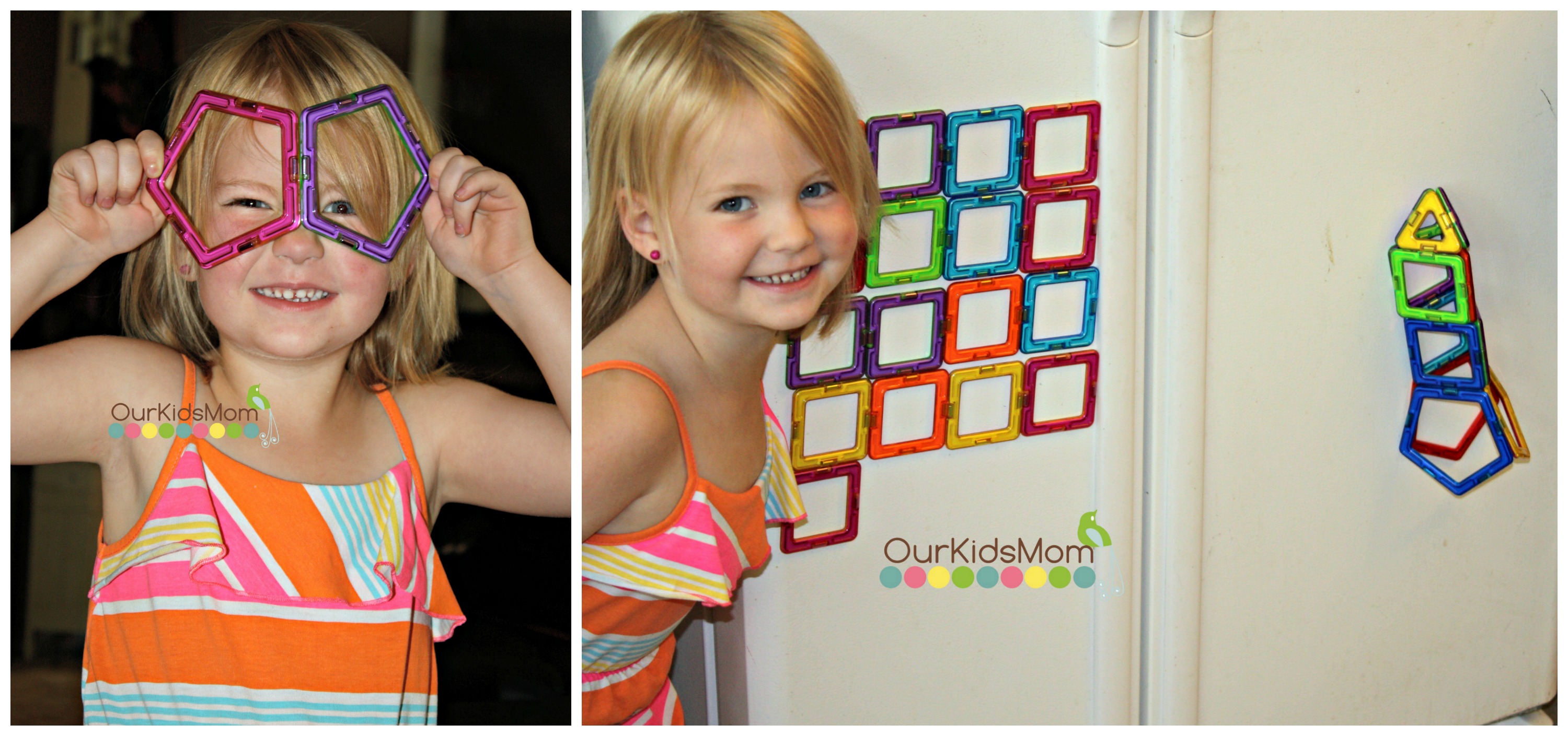 McKenna is more interested in sorting the colors, stacking, and counting the blocks. The age on the box says 6+ but I would say it's great for even the preschoolers as the Magformers are great for the fine motor skills. It didn't take her long to discover that she could take the Magformers and use them on the fridge.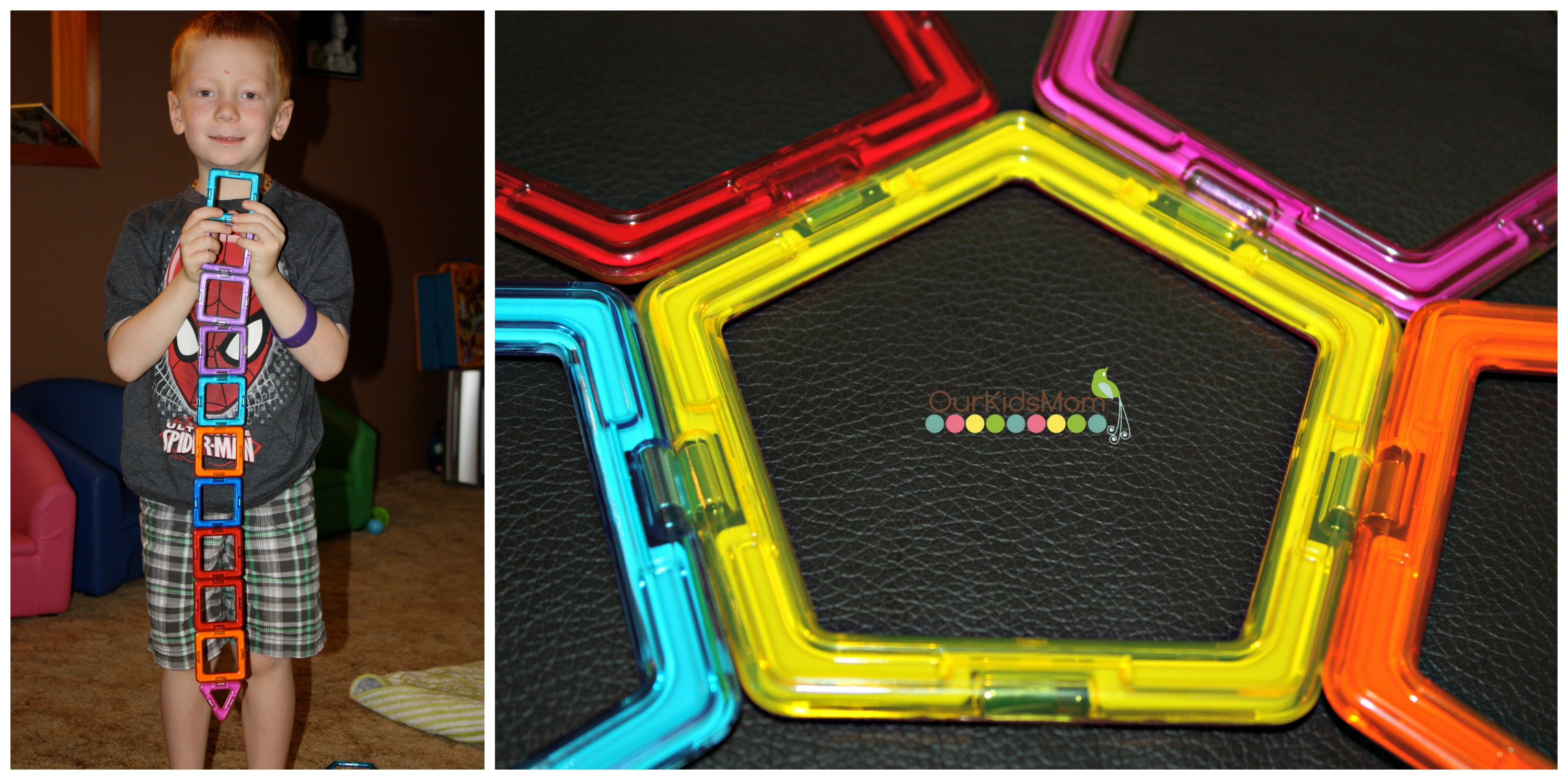 Each shape encloses super strong little magnets. Karson was building a ladder here and you can see how strong these little magnets are as they are firmly connected to each other.
These magnets are the strongest little magnet I've ever seen. Each one is enclosed inside a little capsule which allows the magnet to rotate inside so there isn't a negative connection. However when we stack them we have encountered the negative against negative.
The kids don't get frustrated with not being able to connect their blocks together as they have with other building toys that they can't quite figure out how to connect. These are so straight forward, there is no learning to connect, they just connect on their own.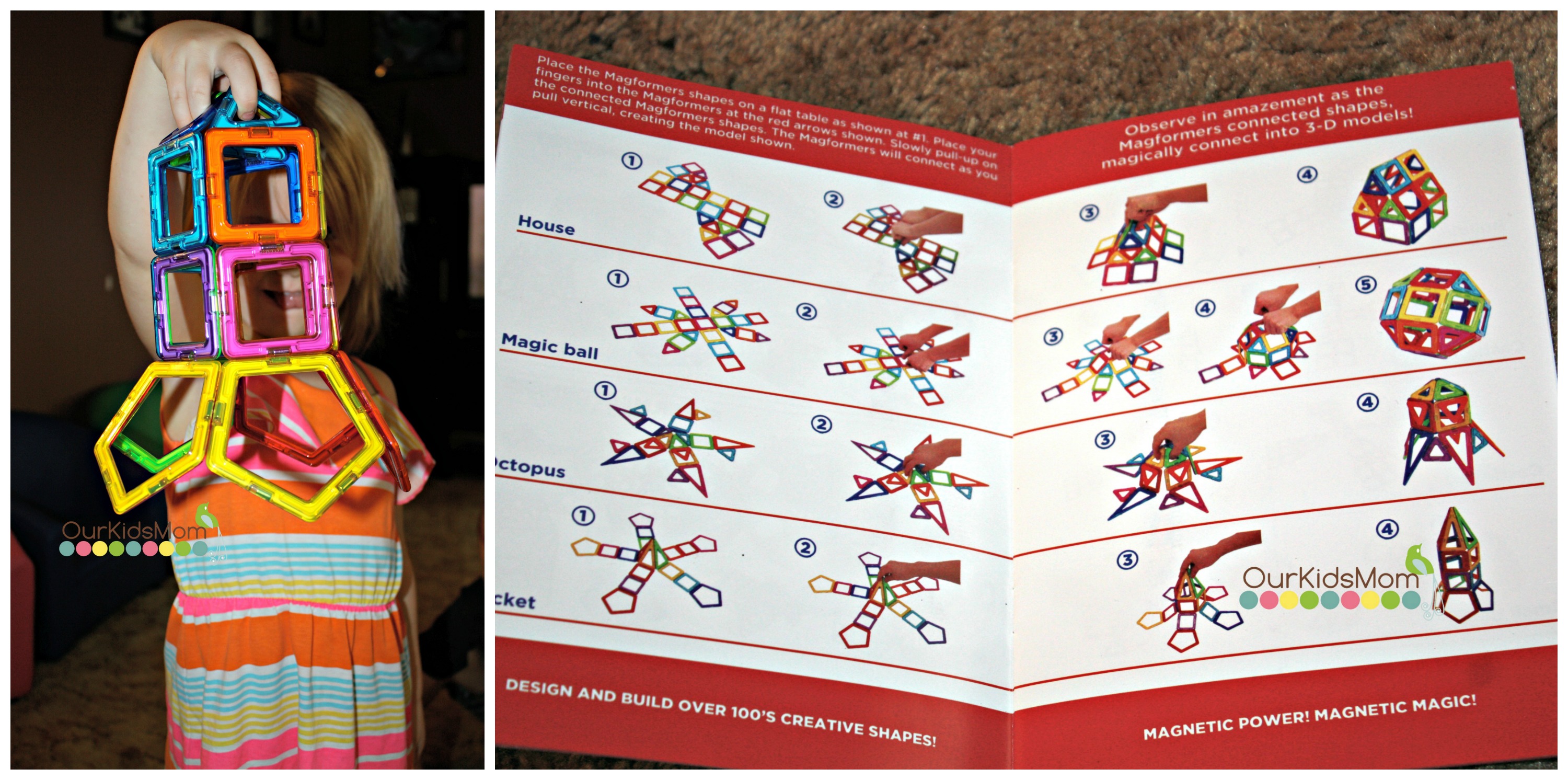 Christmas is coming up and I would very strongly recommend Magformers for under your tree, or as any gift for that hard to shop for child.
Magformers are such a unique gift that any child any age would love, and even if they get duplicates, you can always use more! Head over to www.mastermindtoys.com and check out the great selection of Magformers.
Connect with Mastermind Toys:
WIN IT:
ONE OurKidsMom reader is going to win 62 pc Magformers set!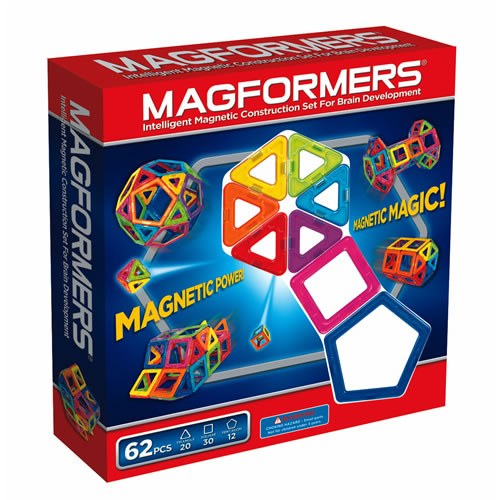 This giveaway ended at 11:59 PM EST on September 30, 2014.