Magellan eXplorist GC Waterproof Geocaching GPS
Disclosure: We received a Magellan eXplorist GC GPS courtesy of Magellan. All opinions are our own.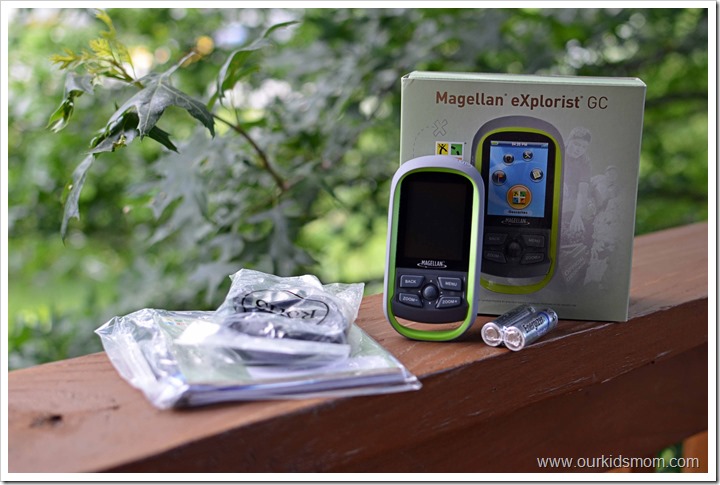 My husband and I started geocaching over ten years ago. It was (and still is) a fairly inexpensive form of entertainment, you spend time outdoors in the fresh air, the scenery is oftentimes breathtaking and you get to explore areas near you that you hadn't realized were there. And sometimes, there is the added bonus of a goodie swap at the completion of the find! That's why I was excited to be offered the chance to review the Magellan eXplorist GC.
Whether you've had had thousands of finds, or you've just started researching geocaching, the Magellan eXplorist GC is built for a premium experience with all of the tricks of the trade.
The eXplorist GC has many features to make your geocaching adventures even more fun and efficient! A fresh new menu, with big easy to read tile buttons and added joystick and button functionality are just the start. A new streamlined geocache and waypoints menu and child waypoints that can be seen directly in the geocache instead of having to go to a separate waypoints list, and the new preloaded maps now have shaded relief for easy terrain assessment.
Probably most important, eXplorist GC supports paperless geocaching, which allows you to download more than 20 unique characteristics of each cache, including name, location, description, hider, size, difficulty, terrain, hint, spoilers, attributes, and last 20 user logs among a number of other details. This eliminates the stacks of papers my husband and I used to lug around with all of this information.
eXplorist GC comes with the most popular geocaches pre-loaded to provide a unique out of box experience. You can literally "turn it on and go!"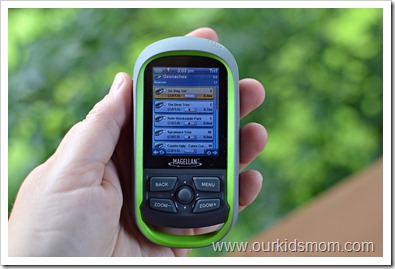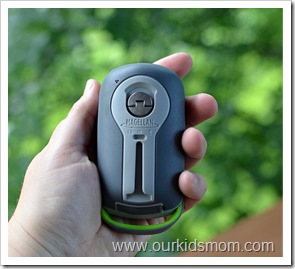 Features:
Seamless Connection to Geocaching.com User Community – Easily connect to the #1 user community for geocaching and perform "Send to GPS", create and sync Pocket Queries, and upload Field Notes
Free 30 Day Premium Membership to Geocaching.com – Download GPX files, create your own Pocket Queries, and get tons of other premium membership features.
Pre-Loaded with the Most Popular Geocaches – These caches have been found more than any others! Get a complete out-of-the-box experience by searching and finding the top geocaches in your region!
Paperless Geocaching – Download and view more than 20 unique characteristics of each cache and view, search, filter on the device. Details include name, location, description, hider, size, difficulty, terrain, hint, spoilers, and last 20 user logs among a number of other details
Easy to Navigate Menus and Rich Graphics – A dedicated device means there is no nonsense to by-pass to get to your geocaches. A simply main menu, intuitive contextual menus, and vibrant graphics make this device easy to use
Brilliant, sunlight readable color screen – A vibrant 2.2″ color transflective screen provides the best readability in direct sunlight
Store up to 10,000 geocaches on the device – That is a total of 20 Pocket Queries! Load a new GPX file for each trip or all the locations you love to geocache so you'll have data on board when you need it
Geocache Awards – Keep track of all your finds and receive special awards based on number of finds, types of finds, and other interesting combinations of actions. The more you find, the more you are rewarded!
Rugged and waterproof to IPX– Focus on the adventure not protecting the device
High-sensitivity SiRFstarIII GPS with 3-5 meter accuracy – Most smart phones provide 20-30 meter GPS accuracy, which will get you close to the geocaching, but will it really help your find it? 3-5 meter GPS accuracy will put you on top of the cache and make the find that much easier
Picture Viewer – Transfer images within geocache descriptions and view in the field to help locate difficult to find geocaches
Pre-loaded Worldwide Map – Referencing a complete road network in North America and Western Europe and major roads throughout the rest of the populated world to help in orientation. See parks, rivers, lakes, major city points, and other types of land use along side your target geocaches
18 Hours of battery life using 2 AA batteries – Go strong for an entire day (or more) of geocaching. No stopping to replace the batteries
Suspend Mode – The goal is to conserve battery life by putting the device into an advanced power saving mode. Suspend mode will turn off everything expect for GPS tracking. Wake up the device with a single click
On-board user memory – Loads on space to add up to 10,000 geocaches and tons of photos and personalized backgrounds
Create and Store 500 Waypoints – Whether you mark your car, campsite, starting location, or places to re-visit, waypoints are a common and useful feature in all outdoor GPS devices
Record Active Track and See "Breadcrumbs" on the Map Screen – Keep a log of all the steps you took throughout the day hunting for geocaches. Reference your track to find your way back to keep a record of geocaching adventures
Trip Summary – Start your journey with one-click and keep tabs on useful statistics such as distance travelled, average speed, elevation gain and descent, and average time to find
NMEA Message Output (USB Only) – For hardcore outdoor GPS enthusiasts who want to connect their device to laptop running VantagePoint software and see your position on computer screen
Multiple Coordinates and Map Datums – Geocache around the world and do it accurately. See your geographic location in UTM coordinates or reference the OS Grid while hunting for caches in Great Britain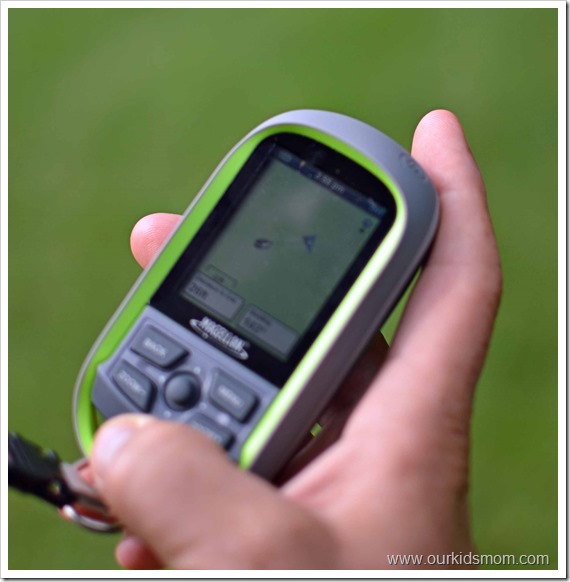 It easy to customize your geocaching experience with caches that meet your specific criteria, the eXplorist GC has seamless connection to geocaching.com. This allows you to search more than one millions caches worldwide, imagine geocaching during a road trip (great way to stretch your legs) or on vacation. With a click of the mouse, you can transfer the information with the "Send to GPS" feature. Better yet, with a Premium Membership to geocaching.com, you can create custom Pocket Queries and update your device with fresh cache information easily on a weekly basis. To get you started, the eXplorist GC comes with a free 30 day pass to geocaching.com premium!
You can program as many or as few caches as you want. Load it up and slowly go down the list, or pick and choose just a few for the day. The device can hold up to 10,000 geocaches so you can continue to load new caches for each and every new adventure.
Searching for the right cache is easy by setting your search preferences: by nearest, by name, by type, by date, or by geocache ID. Also, you can customize your cache list. For example, show all regular size, traditional type caches that have not been found.
As you can see from above, reading the GPS is fairly simple. You will notice a little arrow on the display as well as distance and which direction. Follow the directions as you hike until you are a few hundred feet from your goal. From our experience, that is the time to start hunting in obvious places for a cache… like under a dead tree, in a hollowed out trunk, under a bush etc.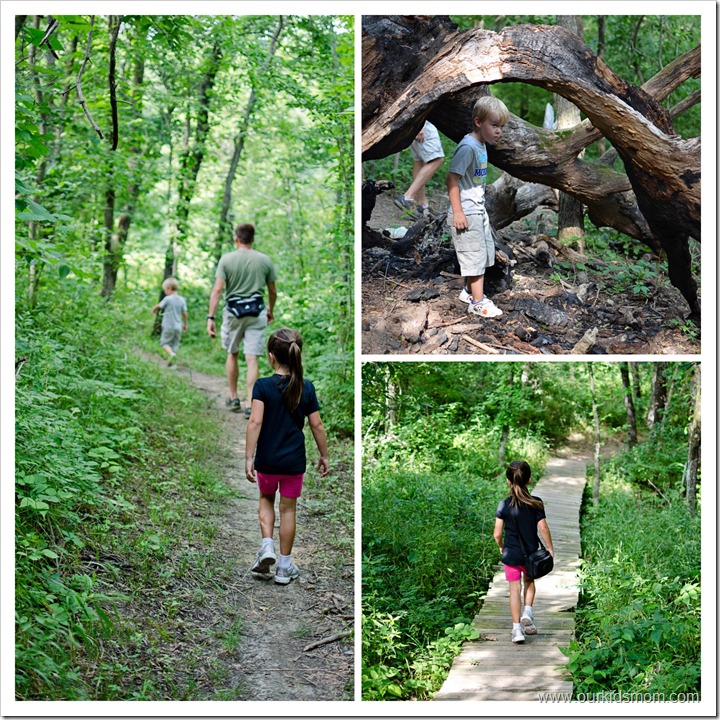 Our family loaded the eXplorist GC with a couple of caches and went for an afternoon hike in the woods. Be sure to read all the descriptions, as several caches require bush wacking and I've even been on a couple that required a steep hill climb! Most, like this one, are on established paths that take you through a park near you. It was a beautiful day and the kids were enjoying the wildlife and scenery as we walked along. They were full of questions and exclamations as we walked and I thoroughly enjoyed the time to connect with them.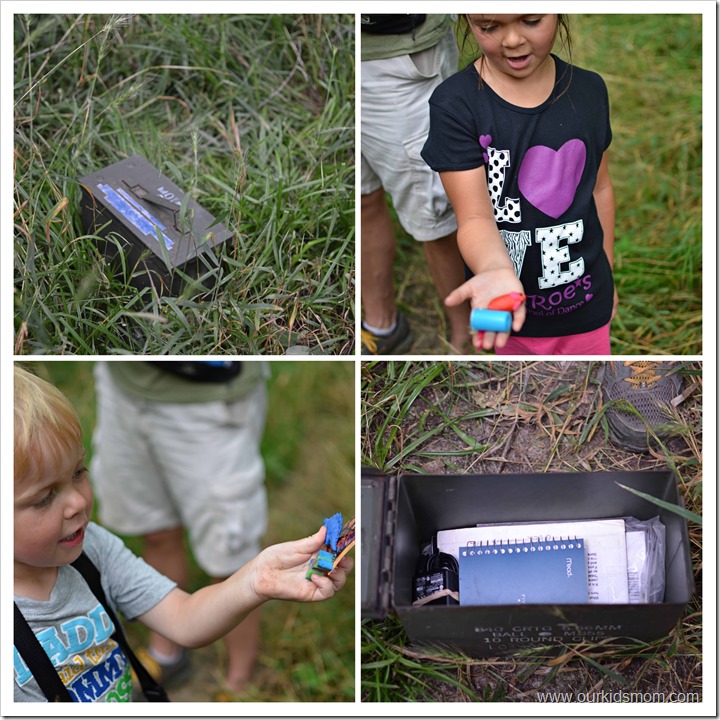 If your hunt is for a micro-cache, be prepared for a fairly small container that has a log in it to sign. The thrill of these caches is mainly the "find". If you are hunting for a regular cache, you will possibly find Rubbermaid containers or even ammo boxes like the one we found above. These generally have a log to sign, as well, but are also packed with goodies/swag to trade. Be sure to bring a few items along to swap… you don't want to deplete the supply! You would have thought the kids won the lottery with their reactions to these little prizes… Ethan especially loved his little plastic dinosaur and Emma her little kaleidoscope.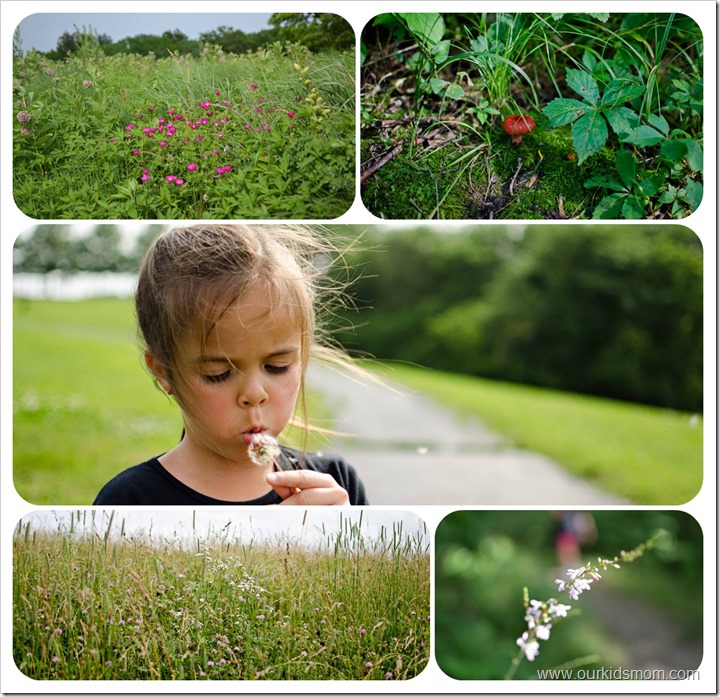 To be, it's about the time to connect, enjoying nature and enjoying the silence. The Magellan eXplorist GC was simple to use, compact to hold/carry around our necks and was the perfect addition to our family day out. Consider the price point as a one time investment that will provide hours and hours of enjoyment… it's a steal.
BUY IT:
You can purchase the Magellan eXplorist GC Geocaching GPS at Amazon.com
Disclosure of Material Connection: I received one or more of the products or services mentioned above for free in the hope that I would mention it on my blog. I only recommend products or services I use personally and believe will be good for my readers. I am disclosing this in accordance with the Federal Trade Commission's 16 CFR, Part 255: "Guides Concerning the Use of Endorsements and Testimonials in Advertising." The opinions expressed in this post are entirely my own. Your experience with the product may differ from mine. The sponsor is responsible for prize fulfillment and will be shipping the winner(s) their prize(s). For more information read my disclosure policy.