Lunch is an important meal to refuel your body. You need a bite if you want to face your afternoon without any mishaps at school or work. You can have anything you want for lunch, but you should go for a nutritious meal. In many occasions, people who are busy all day fall into the trap of buying unhealthy takeaways. Cooking food at home is one of the best ways of ensuring you have a balanced diet all day long. 
But then again, many people find it hard to cook and pack their lunch. This is a great strategy to save extra money and time. You can achieve this goal, but it all starts by getting the best lunch box. There are varied lunch box designs in the market but a stainless steel bento box will without a doubt meet your needs. 
Picking the best lunch container should not be hard if you look for a structured container design that does not put whatever you have packed into a mixed-up mess. A good lunch box should not only be durable, but also easy to clean and keep your meal hot or warm until lunchtime.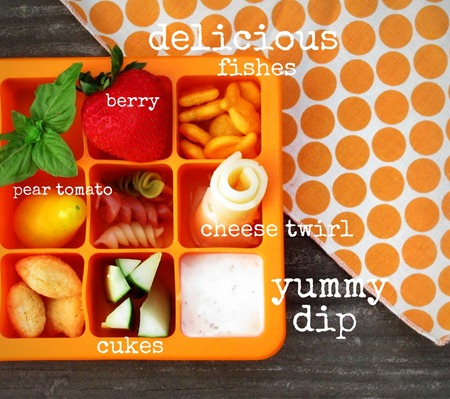 Packing Your Midday Meal the Right Way
If you have heard about a bento lunch box, then you know what you should be looking for in a lunch container. It a lunch box design that will fit enough meal for you or your kid. It should also be leak-proof easy to open and close. This is not all you should know about packing your lunchtime meal. Here are a few lunch box tricks to keep in mind;
Invest in the Right Lunch Box
Even if you fancy a bento lunch box, make sure the design fits your needs. Go for a lunch container with compartments and pack different types of meals and also pack-enough. This is a type of box that will preserve your food and prevent it from going soggy. 
Pack the Right Lunch Meal
Mind the type of meal you want to have at lunch. Don't assume any meal you pack in your lunch container. Go for fresh fruits, vegetables, and proteins, and add some snacks. 
Pack Enough 
Don't get stuck to the myth that you should eat less at lunchtime. Pack nutritious dish that you cannot get enough of and a meal you will enjoy. If you are packing for your kid, pack-less as these portions will look easy to eat and your kid will eat to satisfaction.
Mind the Climatic Conditions of the Day
As the weather warms up, it is not always easy to keep lunch boxes cool. However, you can achieve your lunchtime meal packing goals. You can choose an insulated lunch box as well as mind the kind of food you are packing.  It should be a dish that can last any weather conditions. 
Teach Kids to Pack all by themselves
Sometimes it is wise to pass the job of packing lunches to your kids. It should not be about nagging your kids but this is a practice that will help your kids in one way or another. Your kids will learn more about eating balanced diets, as well as figure out the right food portions to satisfy their needs. 
The Bottom Line 
 It should not be hard to figure out what food to eat at lunchtime, especially if you have the right lunch box in mind. This lunch container can help improve your feeding habits as well as help you save time and spending money getting lunch meals from the nearby food canteens. A bento lunch box is a great choice, especially if it's made of stainless steel.