Lovely Morning: Pink Heart Potatoes
Are you making a special Valentines Day breakfast for your crew… or maybe that someone special in your life?
These Lovely Morning Pink Heart Potatoes are sure to put a smile on their face.
Ingredients:
4 large pink potatoes, ones that are more oval rather than round and with nice flattish sides work best
olive oil
salt to taste
Directions:
A little prep ahead work saves a lot of time in the morning. Start by cleaning and cutting the potatoes the night before so they are ready to go as soon as you wake up in the morning. This can be a nice family activity with younger kids as well!  Slice the potatoes into ¼ to 1/3  inch thick slices.  Try to cut as many potato hearts as possible with parts of the pink peel on them.  If preparing the night before, place in air tight containers filled with water and place in the fridge.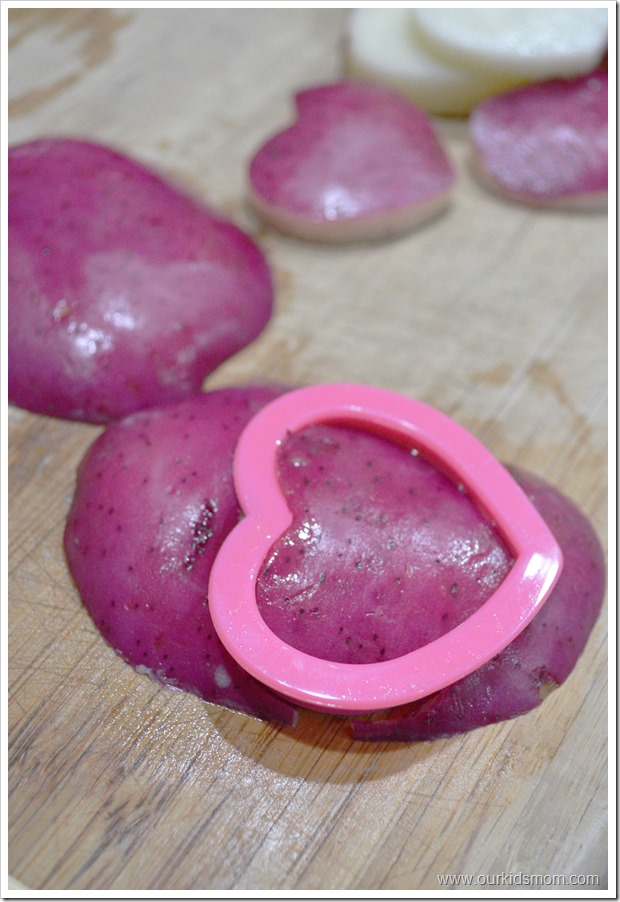 When ready to cook, preheat your oven to 450 degrees. Place your 12 inch skillet on the stove on medium to medium high heat, add just enough olive oil to wet the pan with a tiny be left over.  While that is warming up, drain the potatoes and place them in the microwave for 2-3 minutes (spread out as much as possible for even heating).  This will help take the edge off of the potatoes and cut the cooking time down.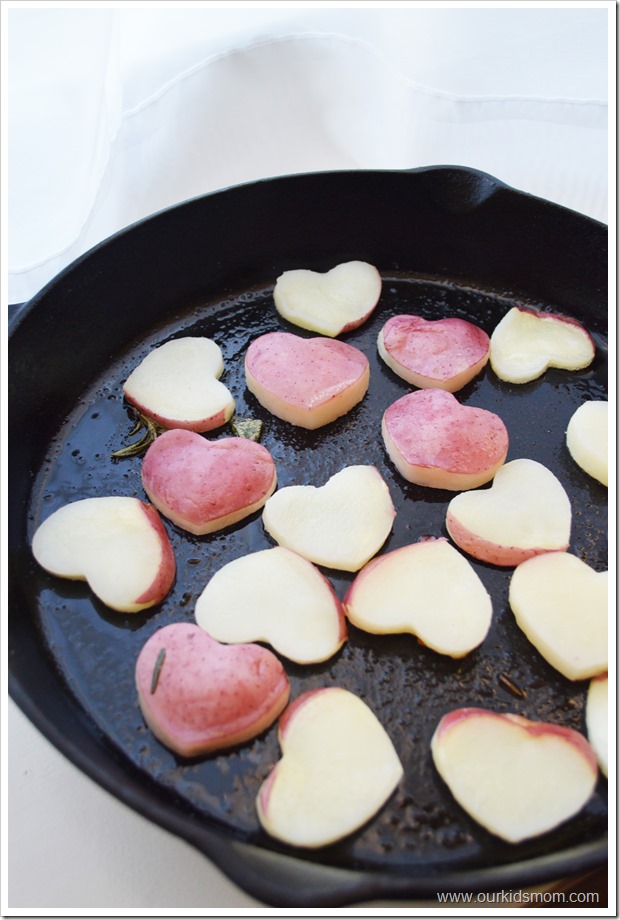 After the quick microwave, place the potatoes in a single layer in the skillet (skin side up to start).  Shake around just a bit to make sure each has olive oil on it and sprinkle with a little salt. Let the potatoes start to cook on top of the stove for just a few minutes while the oven finishes coming to temp.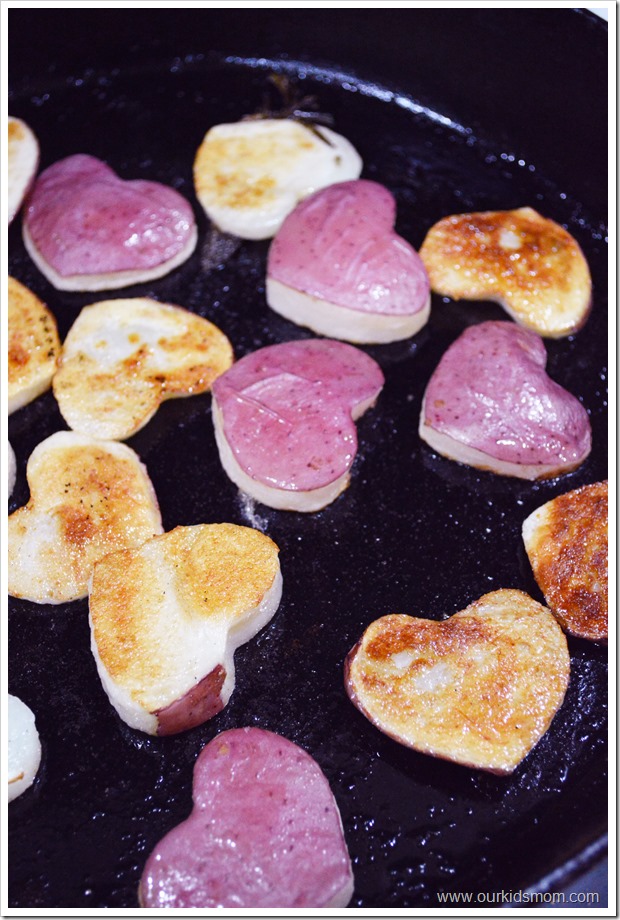 In total you will probably have 5-10 minutes of 'cook' time before they go into the oven, do not flip or stir before placing in the oven.  Cook for about 35 minutes, tossing and turning over around the half-way point.  Oven cook differently and you may want your potatoes to be more or less crispy so keep an eye on them as you approach the 25 minute mark.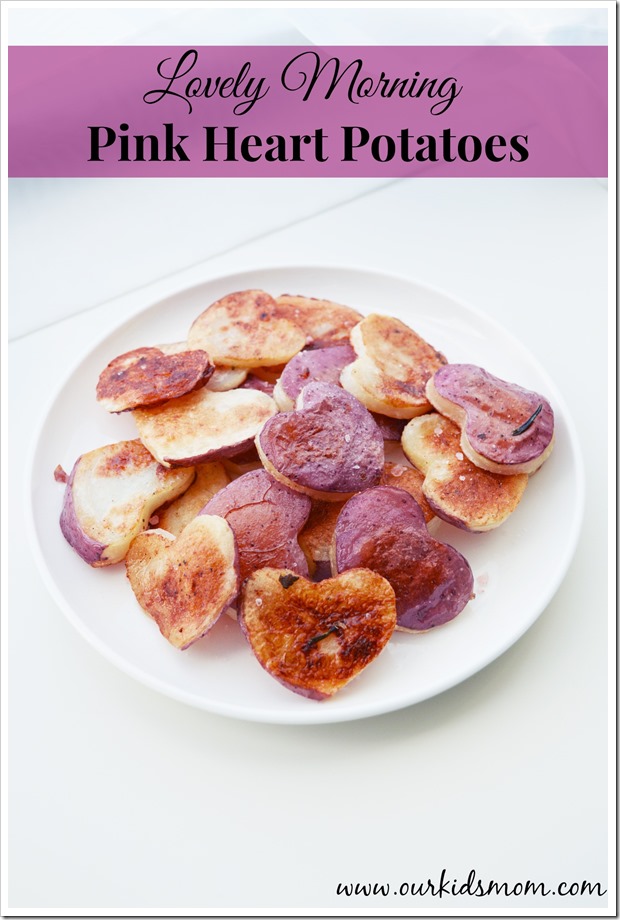 When done, season to taste and let cook for just a couple minutes before serving.