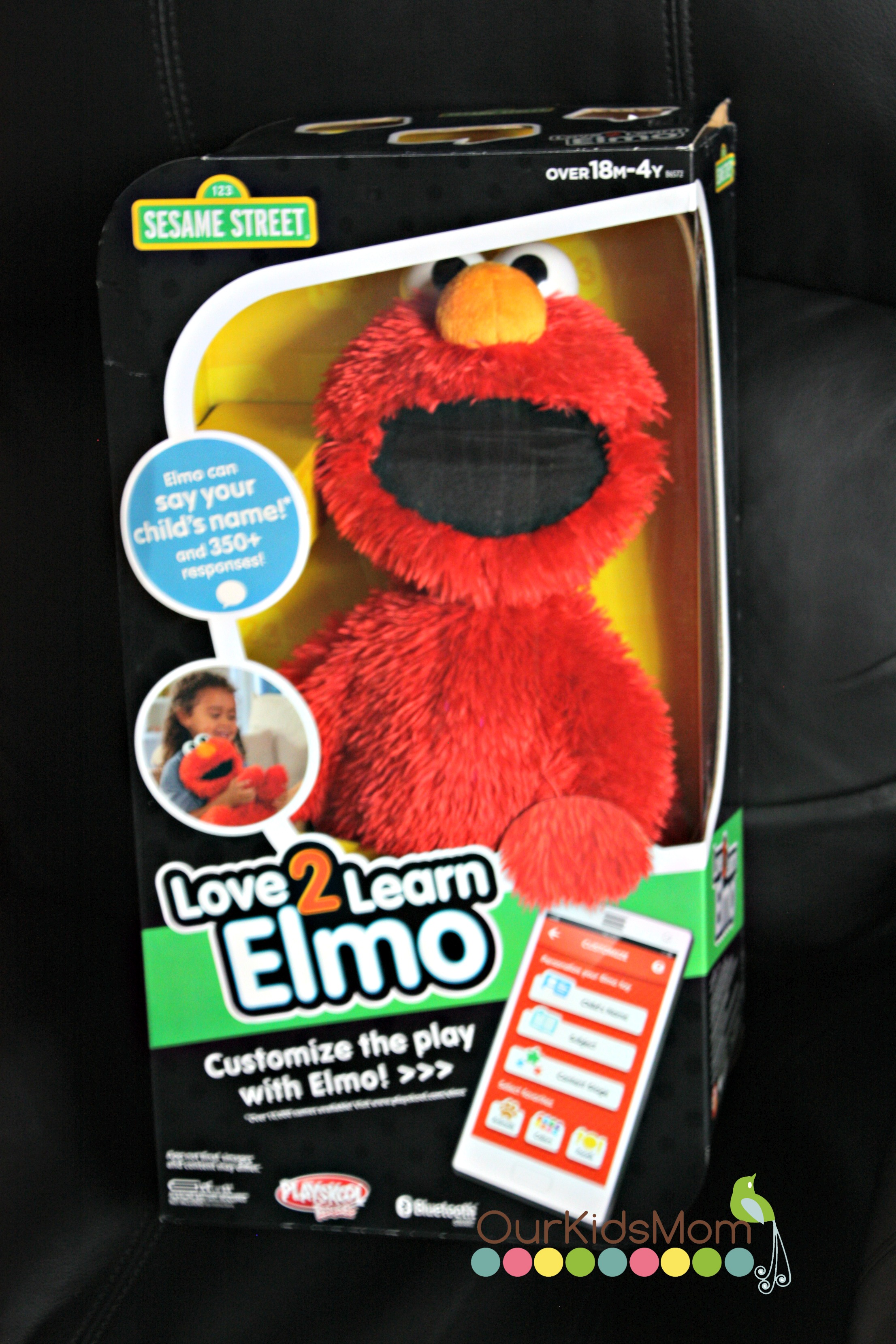 Every child loves Elmo! I was sent the Love2Learn Elmo and as an adult I was looking forward to learning and playing with this Elmo for a review. Recommended age is 18 months – 4 years, but I would say it's pretty flexible depending on your child. From learning colors, numbers, animals, manners, to brushing their teeth, sharing, or even potty training Elmo is there to encourage your child in real time. Customize your Elmo with the free app to have Elmo have the same likes as your child, as well as have Elmo say your child's name.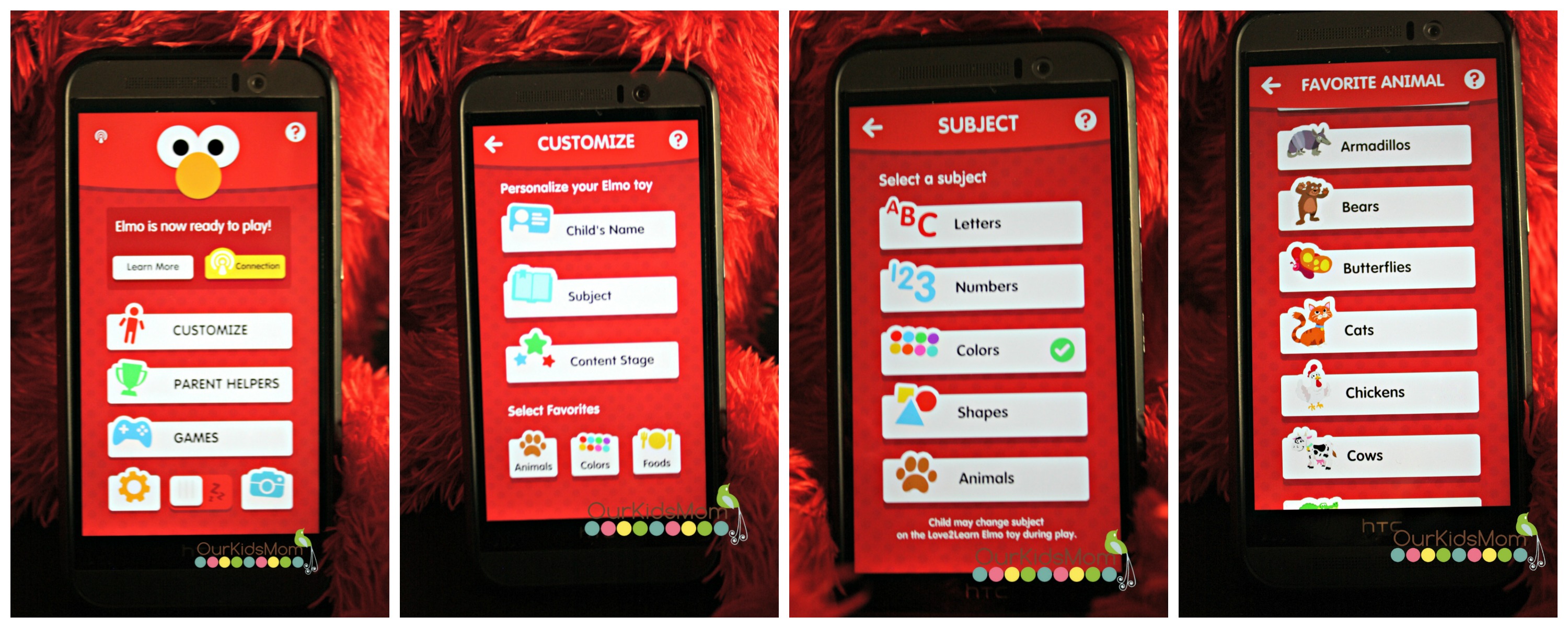 Taking Elmo out of the box, insert 4 batteries (not included), download your app and start customizing. Insert your child's name, pick your child's favorite colors, foods, and animals. Choose from many phrases to have Elmo speak in real time, to help encourage your child in sharing, brushing their teeth, using the potty, or just simply using their manners.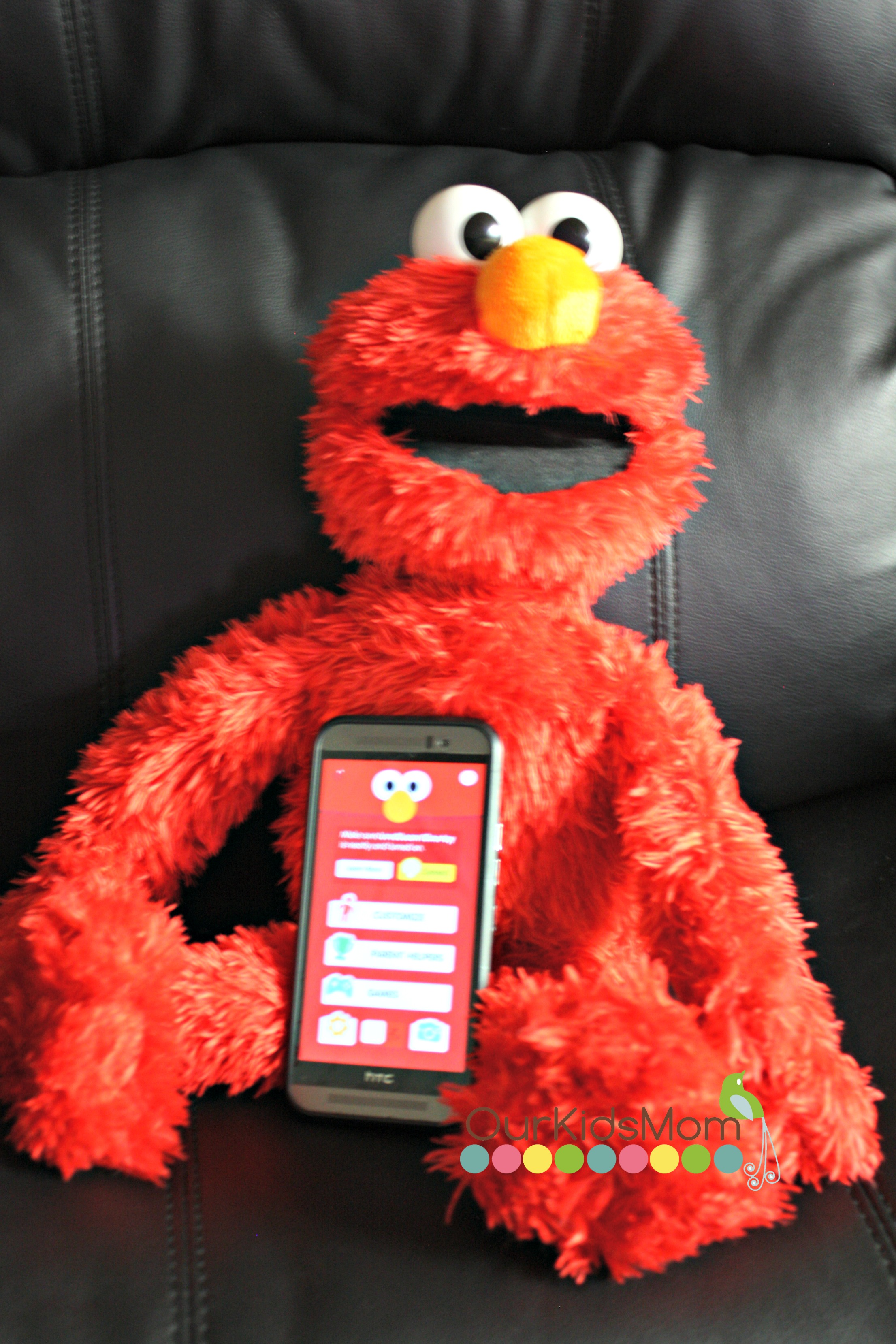 Clap his hands, tickle his tummy, honk his nose, or pat his tummy with his hands to hear Elmo sing, laugh, play instruments, or teach you about your colors, numbers, letters, and animals.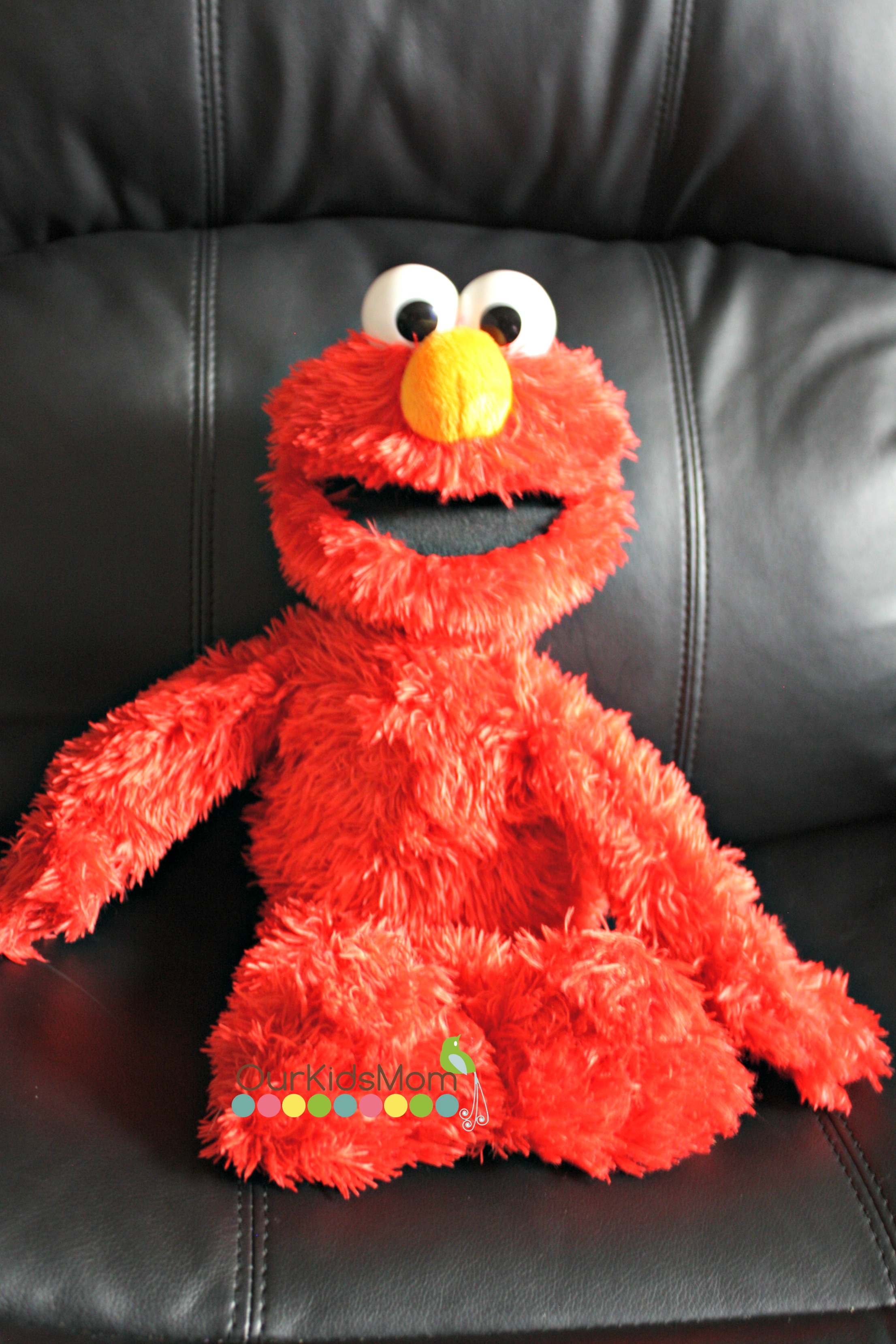 Elmo is as huggable and loveable as ever before, but with so much real time interaction. As a parent I find some toys so repetitive which gets annoying to listen to, but Elmo has such a variety or phrases and noises that it's so entertaining for all ages to listen to. Head over to www.amazon.com and get a Love2Learn Elmo, you can't go wrong with Elmo!