Love The Spread Biscoff Spread The Love Contest | #BiscoffSpreadsLove

I have taken a handful of trips in the past year, and each time I have I've always looked forward to my little "in air treat". I honestly had never really paid close attention to the name brand, I just knew when I flew I would get some. Just thinking about them makes me drool.
When I was asked to make a recipe that would include Biscoff spread, and I realized exactly what it was, I couldn't resist (product supplied for review purposes only… all opinions are my own). Biscoff is having a spread challenge (with the grand prize being a trip for two to Belgium!), and I wanted to participate.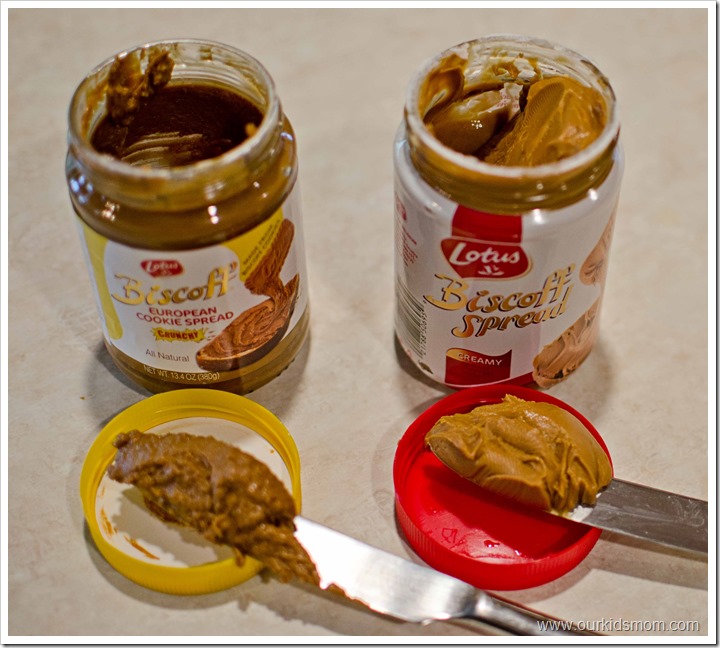 Biscoff spread is an irresistible creamy treat made from ground Biscoff cookies.
All-natural ingredients

No artificial color or preservatives

0 grams trans fat per serving and 0 cholesterol

Non-GMO ingredients

No Nuts
The texture reminded me of peanut butter, so my mind started churning. I wanted to use Biscoff spread in a different way… but how? I knew it had to be good on toast, with apple slices, in a sandwich or straight from the jar, but those uses were too obvious.
I decided to use it as a secret ingredient… in brownies.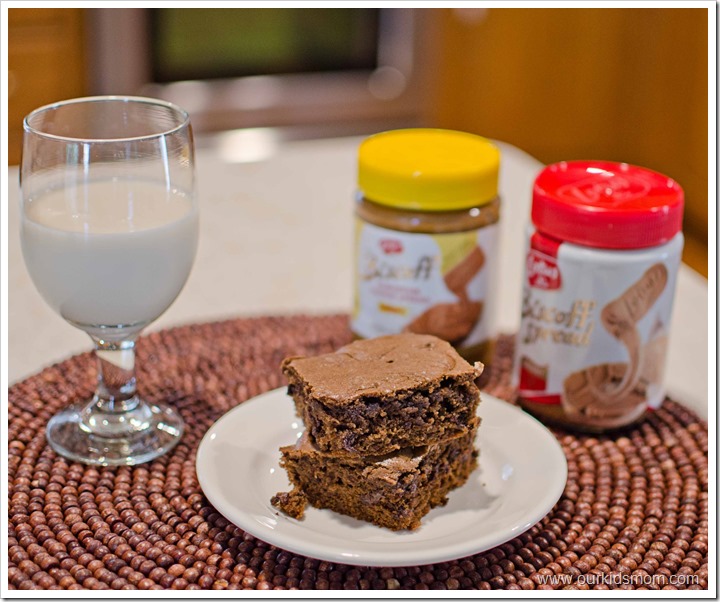 I will share the recipe below, but as you can see… the brownies looked "normal". My family had no clue that I had altered the recipe.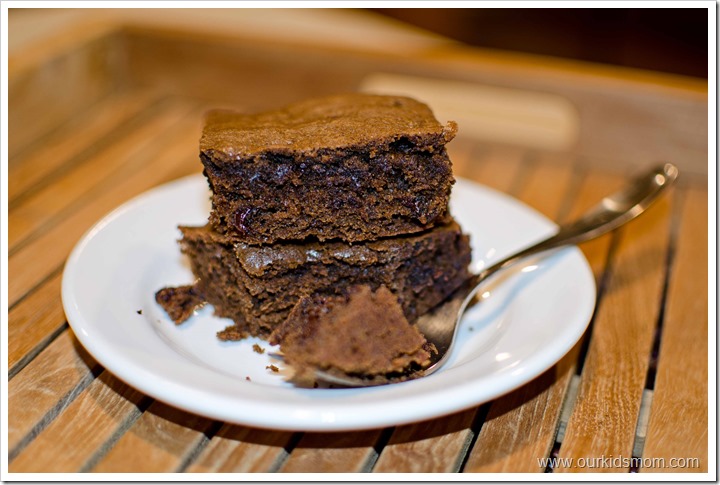 You can also see that I tossed in a few chocolate chips (what doesn't taste good with chocolate, right?) and the brownies looked very unassuming.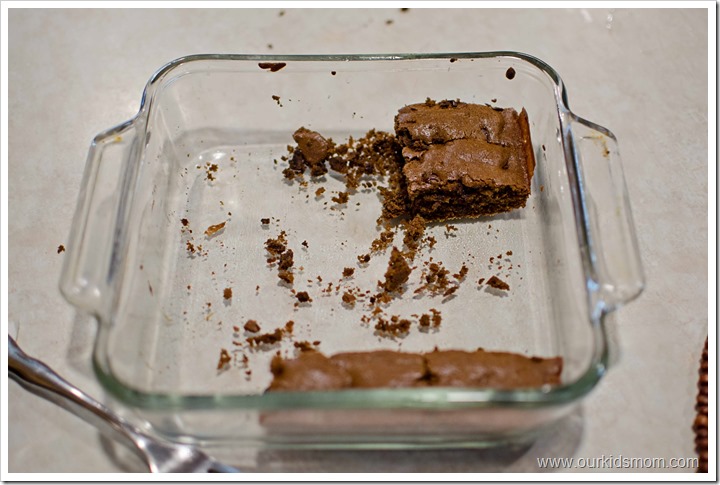 In less than 10 minutes this is all that remained of the pan of brownies. Seriously. I had to scoop these up and bag them for my oldest son. He was at work and I knew he would want to try them, too.
This challenge was fun… and delicious!
So now it's time for you to start your creative juices flowing. You know you love the Spread… so Spread the Love! Enter the Biscoff sweepstakes! Once you have your photo showing how you enjoy Biscoff Spread, upload it! It's as simple as that. Just uploading your photo automatically enters you in the sweepstakes for a chance to win a year's worth of free Lotus Bakeries products! You could also win a trip to Belgium for two, or cash prizes!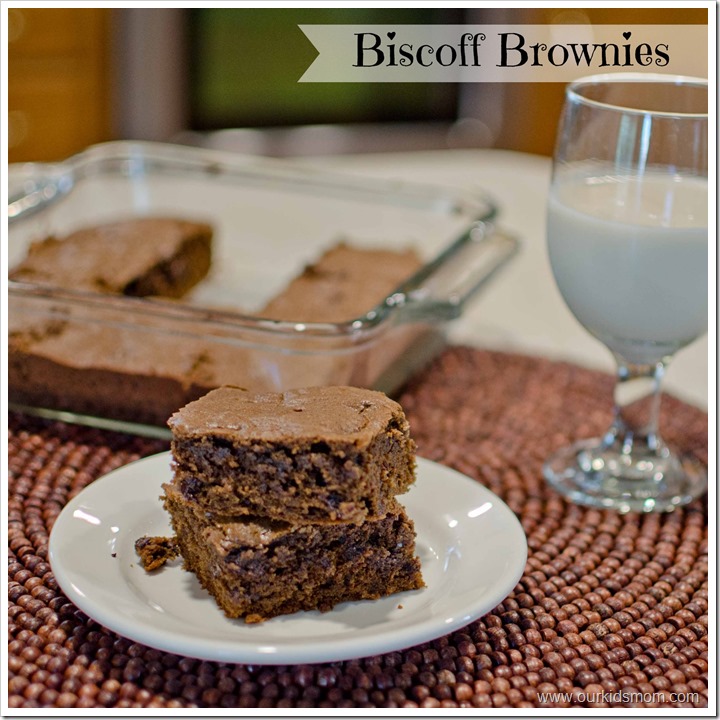 Ingredients
½ cup Biscoff Spread (we used crunchy)
2 eggs
1 teaspoon pure vanilla
½ cup coconut sugar (or brown sugar)
4 tablespoons butter, softened
⅔ cup organic unbleached flour
1 teaspoon baking powder
¼ teaspoon salt
OPTIONAL:
½ cup chocolate chips
2 Tbsp cocoa powder
Instructions
Preheat oven to 350 degrees F.
Grease an 8-inch square baking pan.
In a large mixing bowl, cream together the Biscoff Spread and butter.
Add the coconut sugar, vanilla and eggs and beat until light and fluffy.
Combine the flour, (cocoa powder is using it), baking powder, and salt in a separate bowl.
Add to the butter mixture and mix until well blended.
Add a splash of milk (I used almond milk) if the mixture seems a tad thick.
Stir in the chocolate chips if desired.
Spread batter evenly into pan and bake for 25 to 30 minutes or until toothpick comes out clean.
Let cool on wire rack and cut into 2-inch squares.
Product and compensation receive from Burst. All opinions (and the recipe) are my own.