What I Love About the Exergen Smart Glow TemoralScanner Thermometer
Disclosure: I received an Exergen Smart Glow TemporalScanner Thermometer for review only. All opinions are 100% my own.
Last year we told you about our experience with the Exergen Temporal Artery Thermometer. Lindsay and I both agree that using the Exergen Thermometer was much easier than a thermometer under the tongue or in the armpit, especially on an uncooperative sick child. It has been my go to thermometer for years now.
I honestly thought that the thermometer couldn't get any better. Then, Exergen updated their Temporal Artery Thermometer with a new feature. It's called Smart Glow.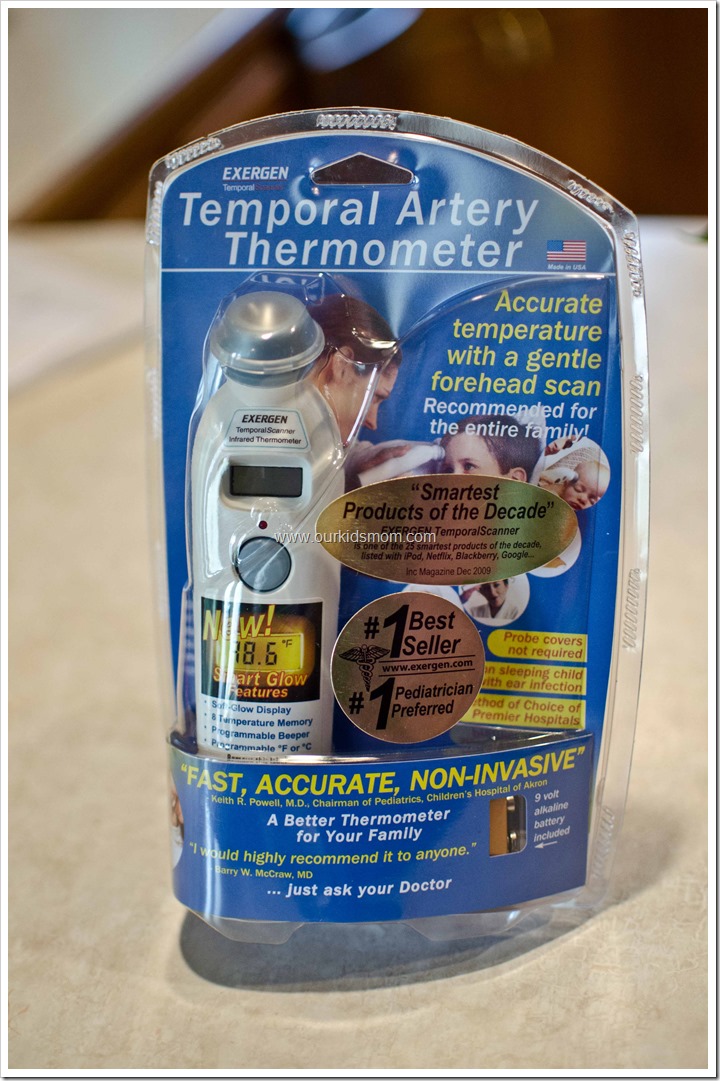 I have to admit how thermal imaging has made life so easy for us.  Fluke's thermal cameras are an excellent example of another innovative thermal imaging invention. The measurement range is fantastic, and its applications are endless.
I made a short video to update you on the new features… I hope you take a minute to watch. I still highly recommend the Exergen thermometer… and if given a choice I would choose the newest version with Smart Glow!