Long Overdue Baby Update
Ok I know this update is LONG overdue but I guess better late then never. The beginning of this pregnancy I was horribly sick up until about 25 weeks. I couldn't keep anything down, if I ate I would get sick, if I didn't eat I would get sick… it was a lose lose situation. During all this sickness all I could think of was how much it was like my son's pregnancy. With both of them I couldn't eat beef or even think about beef without having to run to the bathroom to get sick.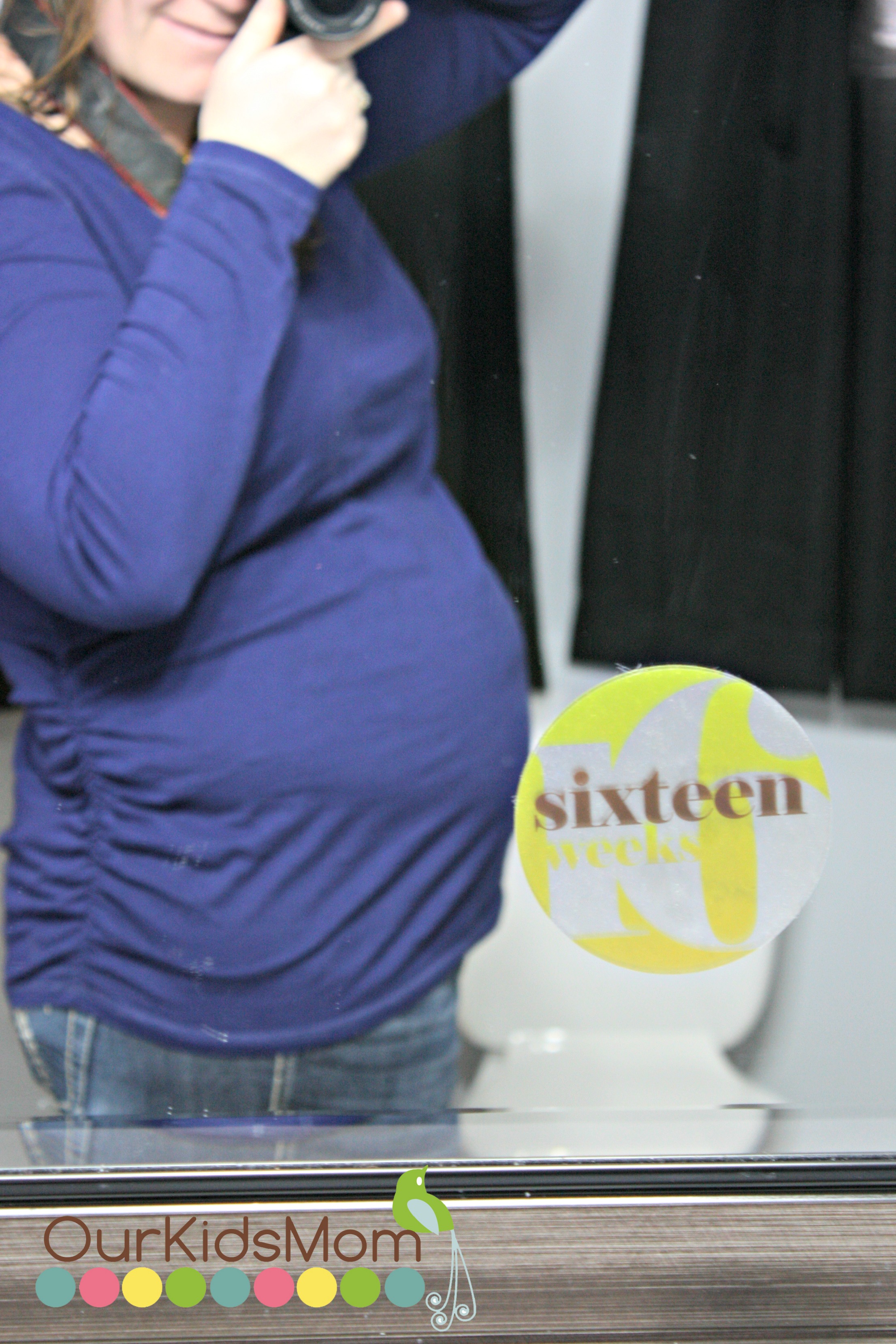 The sickness finally started to lift and I was just so tired and drained all the time, as I was still working 4 days a week it was all I could do to make it through the week.
I finally got my ultrasound booked and all I could think of was I sure hope the baby cooperates and we can find out the gender, Well the baby did and here is the results………..
So we are pretty excited to be having another boy! The kids can't wait for their baby brother to arrive.
Fast-forwarding to a week and a half ago, I was then 35.5 weeks and starting summer. What a better way to kick it off then Karson my 5 year old coming down with hand foot and mouth virus. He had blisters just in his mouth and not his hand and feet. McKenna had it last year and she only had it on her hands and feet and not her mouth so I was hoping she wouldn't get it again. Well 3 days after Karson came down wit it, yes McKenna got it as well. This time it was just in her mouth.
My husband and I both were fighting bad colds and being pregnant with my immune system down I was just praying I didn't get it. I was so scared my kids would have it when this baby decides to show up. After a couple days of McKenna getting it, my husband was now on days off to stay with the kids so I could go back to work.
My first day back I was outside fogging mosquitoes and ducked to go under a bush and I pulled something in my back. It was all I could do to take 3 steps before taking a break to wait for the pain to stop so I could make it back into work. I sat there waiting for the pain to ease and started to not feel very good. Things started going quiet and dark and I was short of breath… I braced myself to pass out. Then things starting coming back and I broke out in a sweat and my face got tingly. Something wasn't right so the paramedic was called to come check me.
They ended up taking my by ambulance to the hospital. The whole ride I didn't feel the baby move which was starting to scare me. At the hospital they transferred me off the stretcher onto the bed and my tummy started moving and they found the heart beat right away! Best feeling EVER! Not being able to walk I was admitted and stayed the night. I'm now at home taking it easy trying to cope with the pain in my back. When I sit it takes me a while to get moving before I can walk slowly around the house. Each day seems to be getting a tiny bit better, but no means back to normal.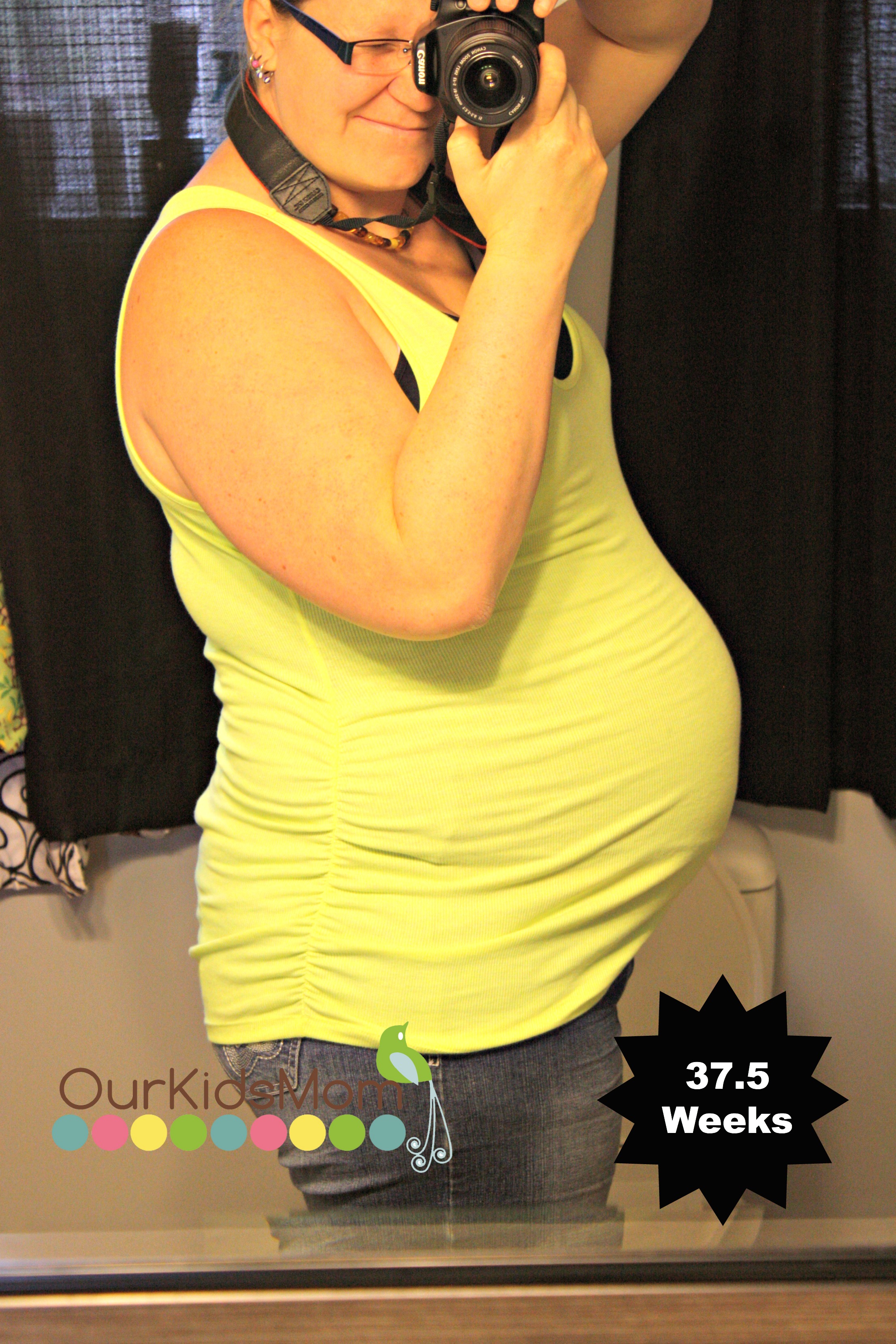 I'm now 37.5 weeks and it's crazy to think this baby can come any time. I can finally say I think I'm ready for the baby to come. McKenna was kicked out of her room and is settled in sharing a room with Karson. Her clothes are finally moved over and baby's clothes are now hanging in his closet. Once the baby is sleeping well, he will move in with Karson, and McKenna will go back to her room.
So I will admit this baby has a pink nursery, but at the same time it feels good not to have to paint a room. The crib is up in place and ready for baby to come. The ONLY thing I have left to do is pack my bag, and a bag for my kids for the hotel when they come to see me (It's a 1.5 hr drive).  I'm hoping my back continues to get better before this baby does decide to show up as I can't imagine going through labor and dealing with this pain at the same time… but I'm sure it can be done if need be.
Anytime baby!…….. Anytime!
So I leave you guys with 2 questions:
1) What is the 1 most important thing you are so glad you had with you at the hospital when you packed your bags or wished you had?
2) Ryan and I are yet to agree on a boys name, what is your favorite boys name?
Lindsay