Littke Tikes and Diono have teamed up to bring us some great products designed with the theme of the iconic Cozy Coupe in mind. I was sent the Cozy Coupe Doorway Jumper and the Cozy Coupe Bouncer to review with my Mason.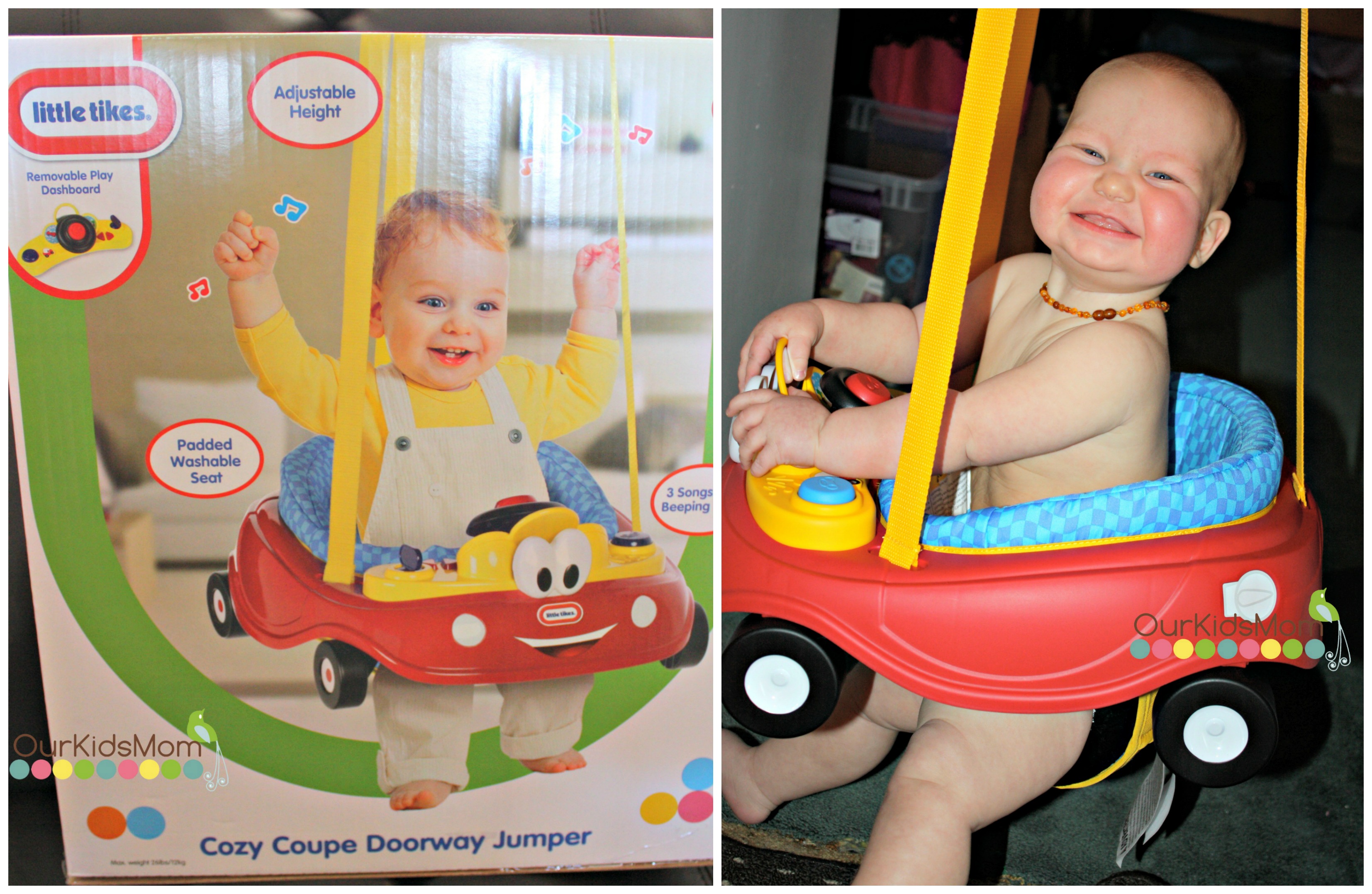 The Cozy Coupe Doorway Jumper : I fell in love with this at first sight. It is so darn cute and fun. The traditional red and yellow colors from the Cozy Coupe have inspired the fun loving theme of the Cozy Coupe Jumper, the colors just scream FUN! The jumper holds up to a 26 lb child.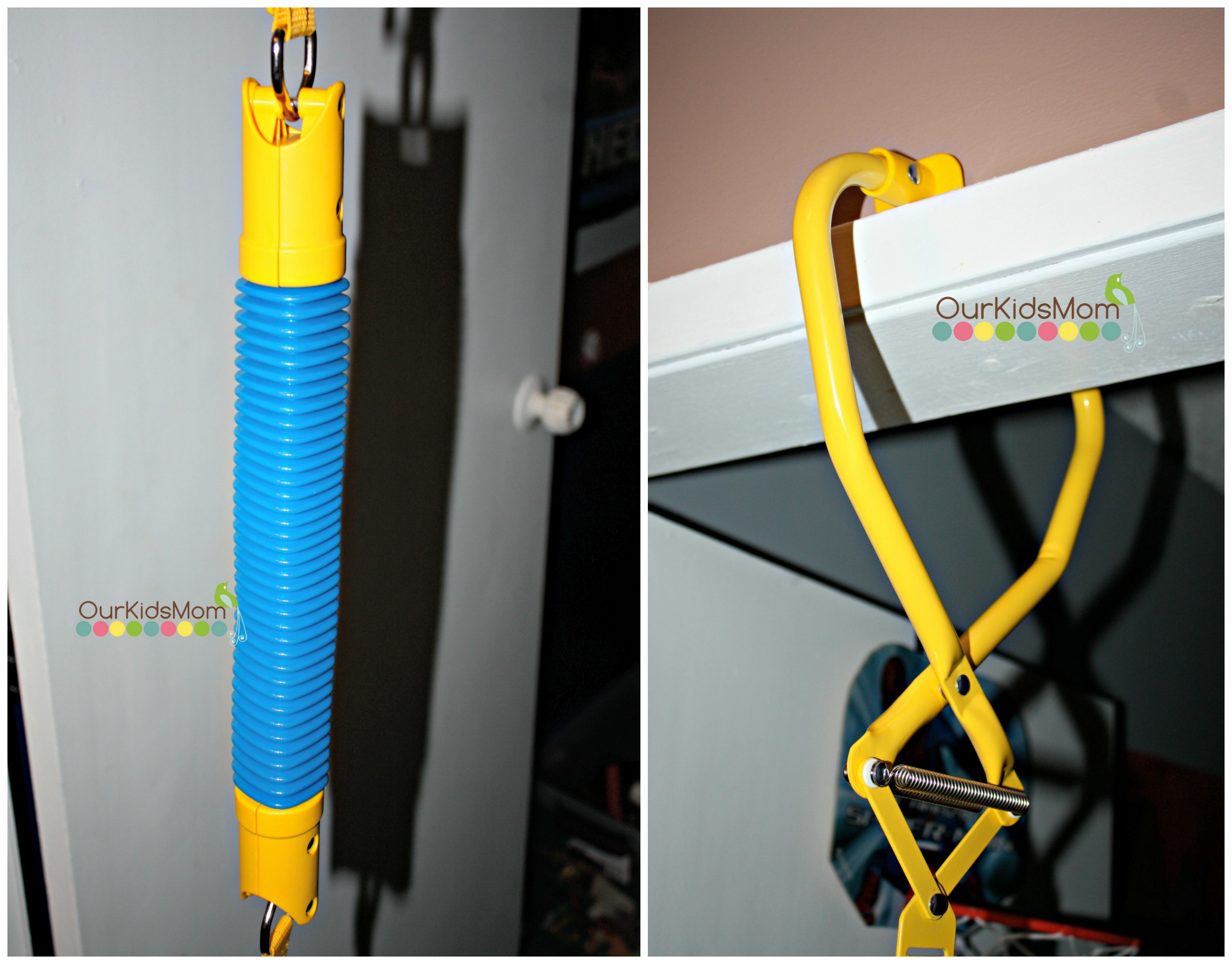 There was a little bit of assembly required but it only took a couple of minutes to put it together. To install, you separate the spring loaded clamp and fit it over the top of a doorway that has molding to prevent the clamp from slipping off and falling. the clamp fits a doorway from 2.5″-7.5″ thick. The spring has a cover to keep fingers from getting pinched, keeping safety in mind. The seat is easily removable for easy cleaning when needed.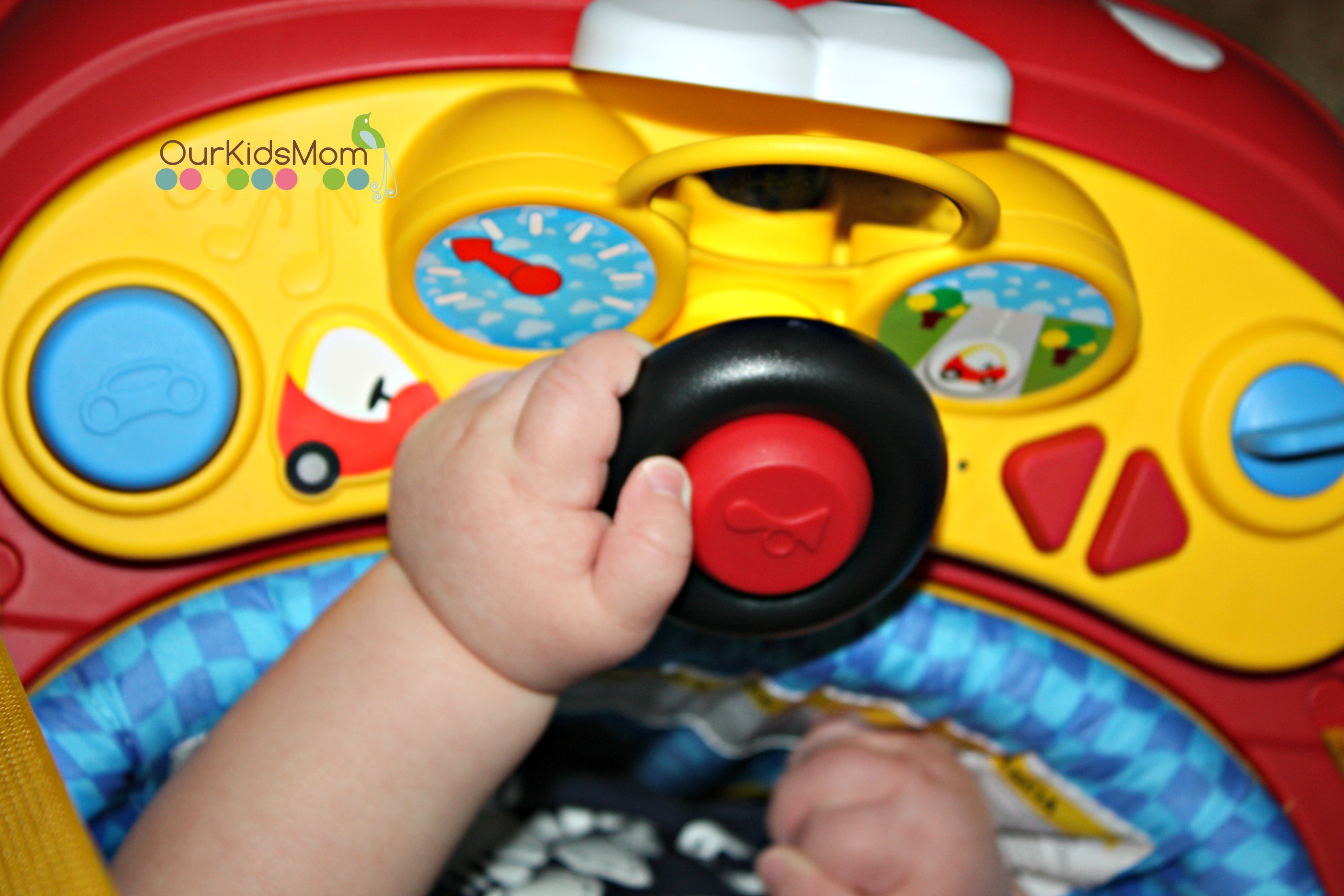 The dash of the jumper has interactive buttons that play 3 different songs. Some of the interaction includes a horn that beeps and a moveable steering wheel to allow your baby to race full force into a happy baby experience. My son loves to jump and would do so all day long if I let him.  The very first time I placed him into the car was an exciting experience for him… he had new things to explore and discover.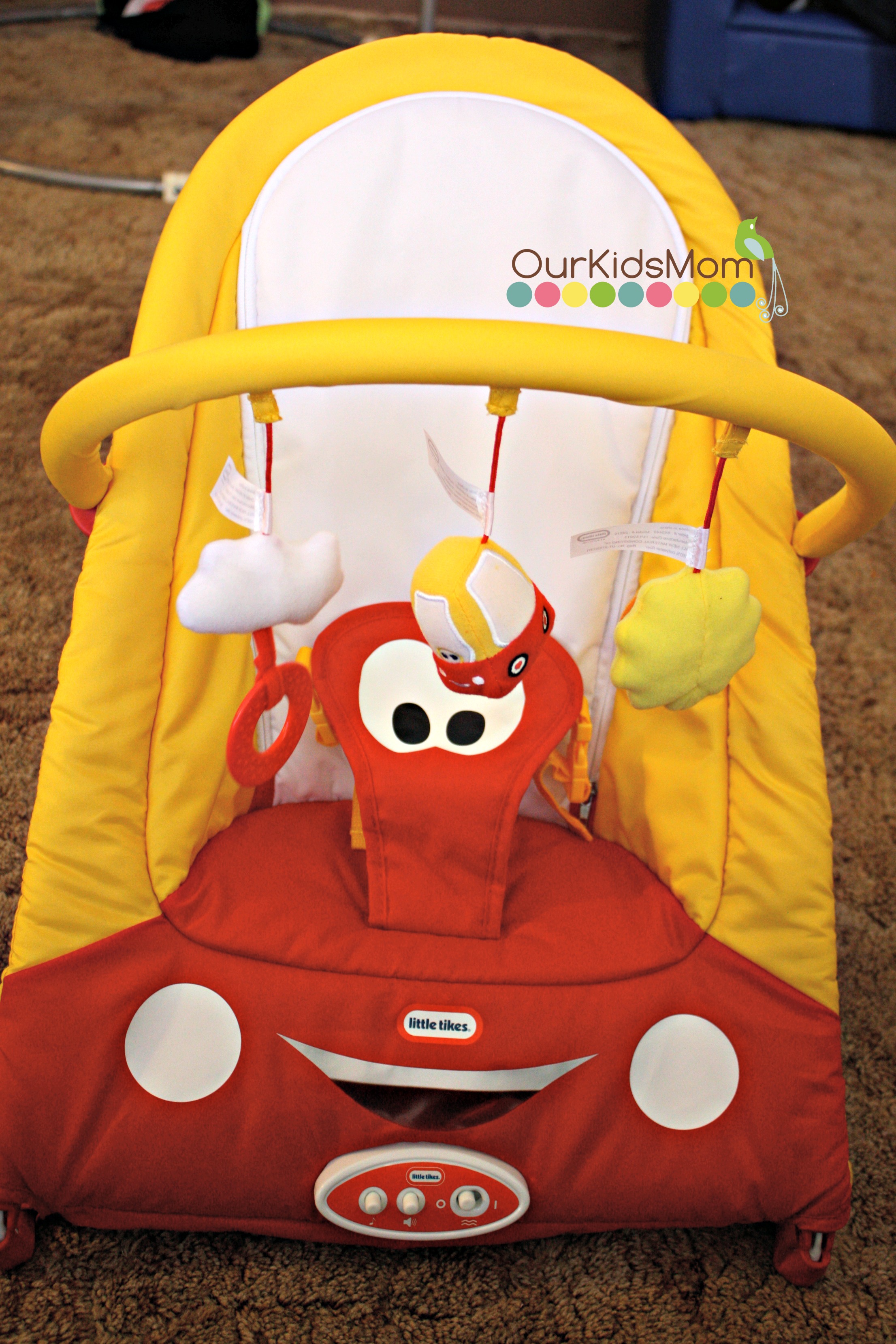 The Cozy Coupe Bouncer was also designed from the classic Cozy Coupe. The bouncer is designed for babies from birth up to 19 lbs or until your baby can sit unassisted. There is a removable toy bar that has a mirror, 2 plush toys and a ring to grab at to keep your baby stimulated and entertained so you can get some hands free time. My son loves all the toys on the bar, as he is always reaching and pulling trying to get them as close to his mouth as possible.


What makes this bouncer unique is it has a mesh recline feature that allows your baby to lay back and relax. It is simple to unzip the zipper and it will lay back, to sit up again simply zip the zipper back up and your baby is now back to a more upright position to play again.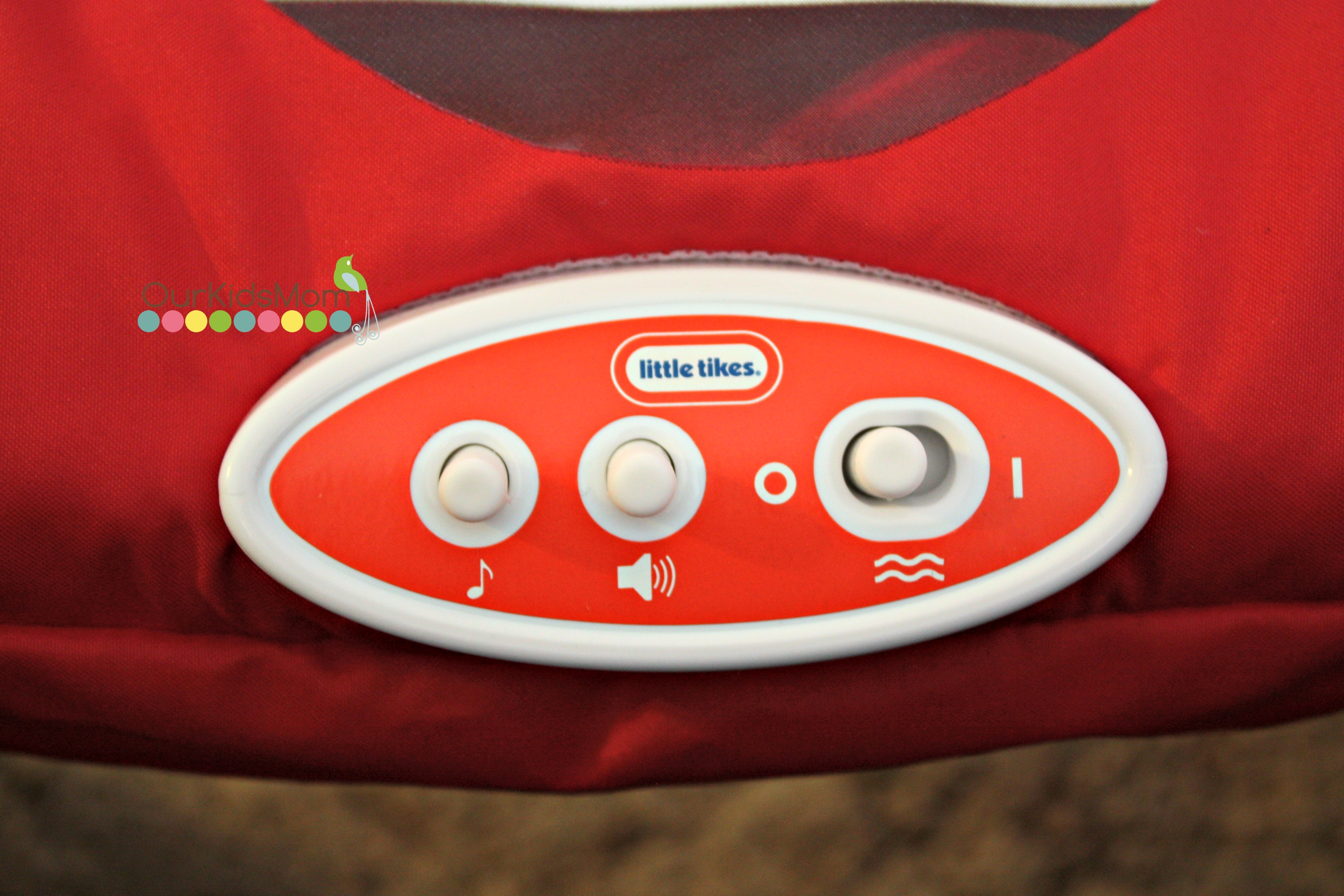 The seat is also removable for easy clean up in case of messes that may occur. The bouncer has a 3 point harness to keep your baby safe at all times. There is a built in vibration to help sooth your baby, 2 fun tunes to play and 1 nature sound with 2 volume settings.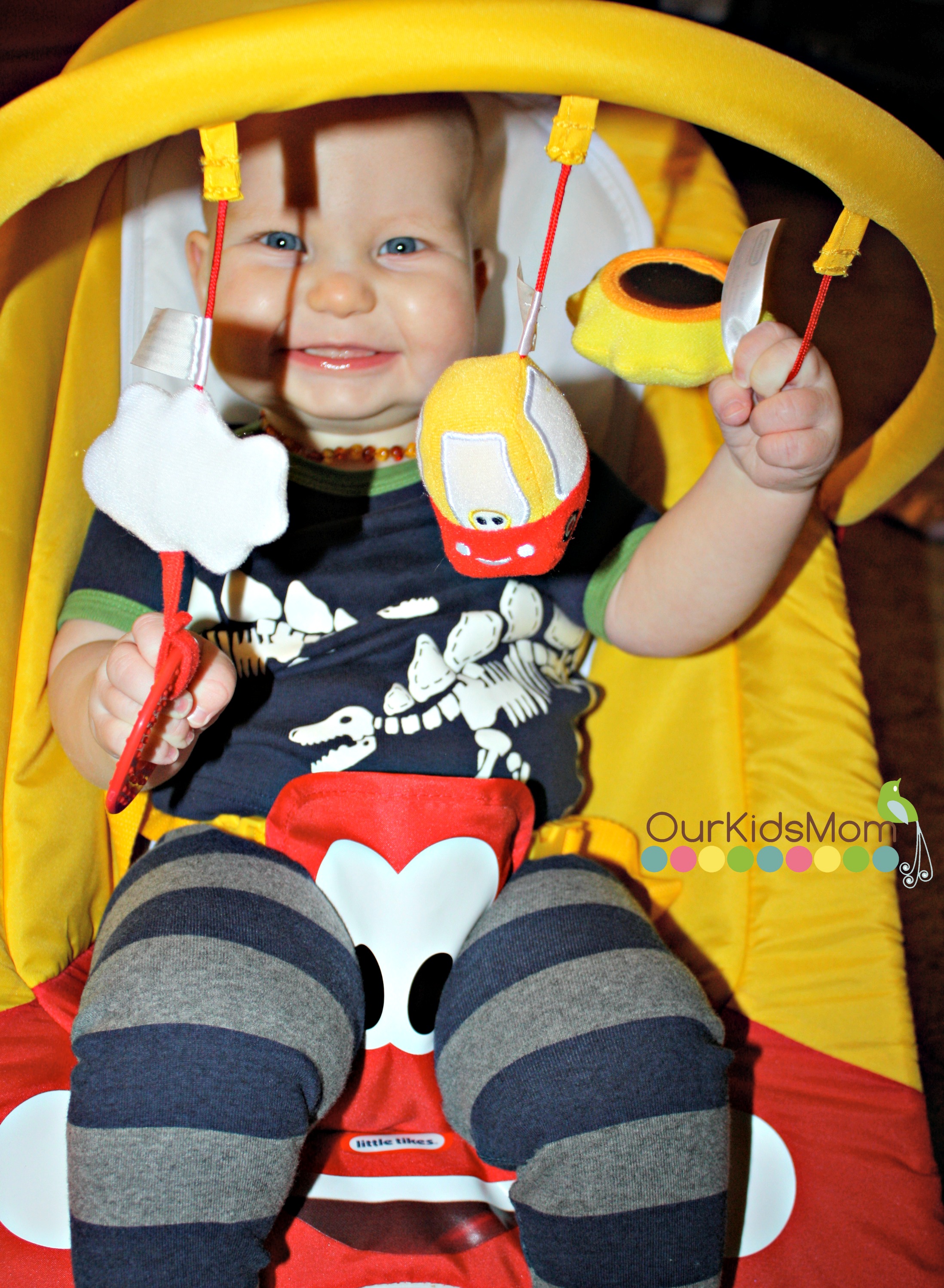 Little tikes and Diono have kept safety as a high priority when making these products that I feel at ease while my baby is using them. Both of them are one of those products that I think every mom should have to make getting through that first year all that much easier. These would make the perfect baby gift for either gender… you just can't go wrong with. I would highly recommend both of these fun Cozy Coupe inspired baby products to any mom and mom to be. You can purchase the Cozy Coupe Doorway Jumper at www.babiesrus.com for $49.99 and the Cozy Coupe Bouncer at www.walmart.com for $49.88