A gift card was received, all opinions are my own.
Body oils, skin flakes, dust mites, bacteria, mold, mildew….
all things you want to be sleeping with, right?
WRONG!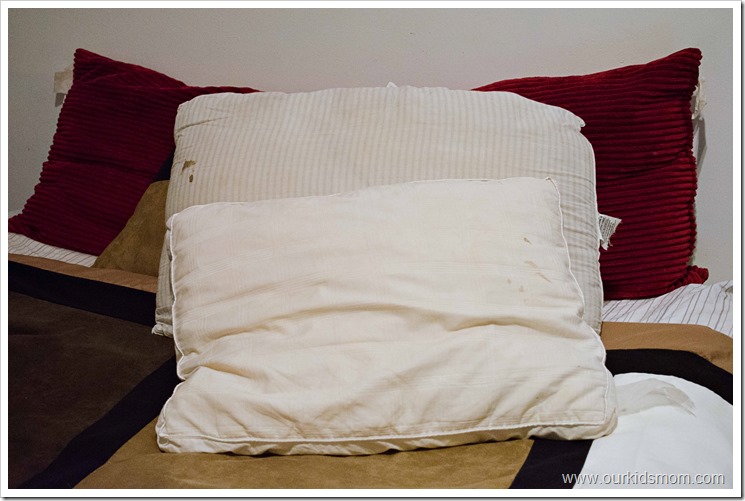 We've begun spring cleaning a step at a time in our home. While working in my older son's room, I noticed these two gross looking items on his bed that he called pillows. Just last week we took down his dorm-like loft and set up a new sleeping area in his room. It had been years since the loft had been installed and I hadn't seen his bed (close up) in probably that long. To be honest, I cannot recall when we last purchased pillows for his bed. I tend to rely on the older kids to let me know when they need items. Apparently he didn't think this was a problem (teenage boys, right?).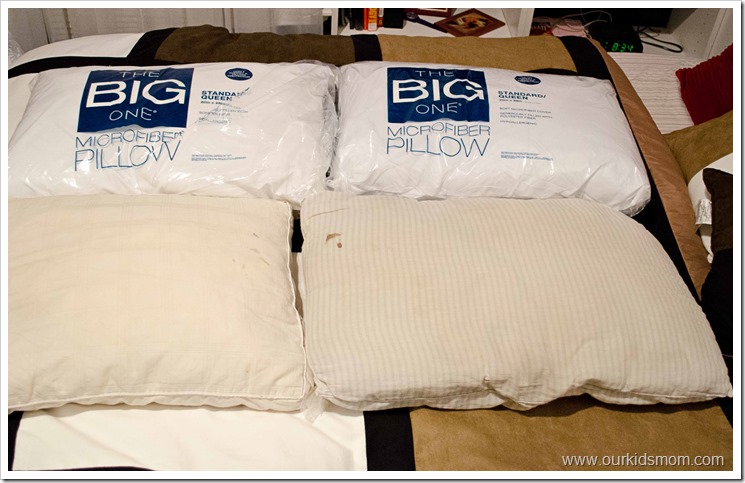 Pillows collect body oils, skin flakes, dust mites, bacteria and other human things like perspiration, drool and blood from the occasional bloody nose. A pillowcase helps protect them a little, but over time they just become unhealthy to sleep on. As you can see, his pillows had passed their "expiration date".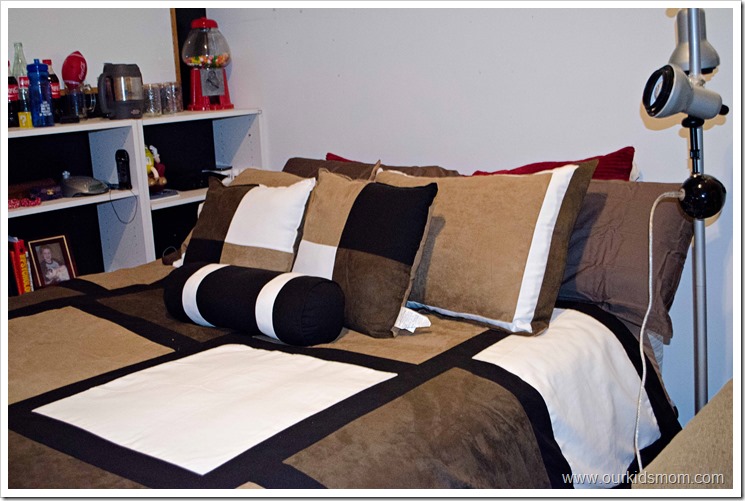 I was able to find nice fluffy pillows that met his standard of "not too hard and not too soft" at our local Kohl's store. After a quick switch-a-roo I was amazed at how much nicer the bed looked. I took the time to check out the rest of the pillows in the house and took a mental note of their condition as well. I was able to sleep a lot better that night knowing that those gross lumps were not under my son's head while he slept.
Little things can make a big difference in not only the look and feel of the room, but the overall health of the occupant.
You can find the pillows I purchased as well as many others at your local Kohl's or online at Kohls.com
Time to check out YOUR pillows!
How long has it been since they were replaced?