Little Remedies | Less Is More This Cold and Flu Season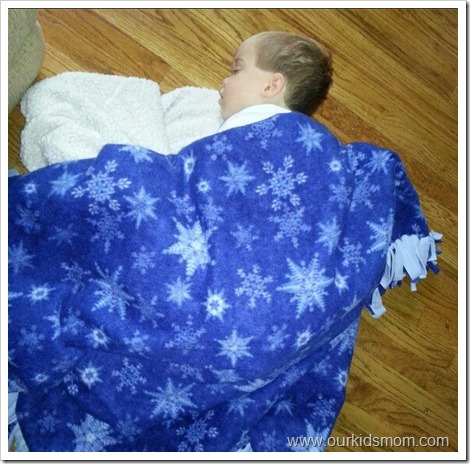 The cold and flu season caught us off guard this year. Ethan came down with a stomach flu that knocked him off his world for a few days. This time of year can be a stressful time for parents of infants and young children as they need to take extra precautions to keep their kids healthy. The Little Remedies® children's wellness brand has partnered with well-known blogger and mom of two, Colleen Padilla of ClassyMommy.com, to offer up her tried and true tips for keeping families, and especially kids, healthy through the winter months.
 
·       Scrub-a-dub-dub: Make sure to wash hands frequently and encourage kids to follow suit by putting out fun, kid-friendly soap dispensers. This is a simple way to stop spreading germs.
·       Crowd control: Make sure your child's friends aren't sick when they get together to play and vice versa – you don't want your child to get their friends sick, either. 
·       Cover up: Remember to cover your mouth when you cough – and suggest to your little ones that they sneeze or cough into their forearm or elbow so as not to get germs on their hands.
·       Bundle up: Before heading out, make sure that everyone is dressed to stay warm against the cold weather. 
·       Disinfect your world: Clean high traffic surfaces in your house regularly to rid them of germs.

If you little one does find a bug, like mine did… Little Remedies® understands. Our babies should be our only concern when they are sick, not what is in the medicine we give them. The Little Remedies® products follow the philosophy of "less is more" while providing parents with effective products to support the health and well-being of their child. Little Remedies® products contain only what is needed to make your child feel better – no saccharin, alcohol, artificial flavors, artificial coloring, dyes or harmful preservatives.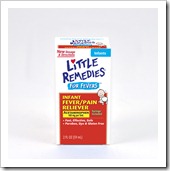 Little Remedies® For Fevers™ Infant Fever/Pain Reliever is one of the only brand name fever reducers for infants that is currently on the market. Caregivers can trust that it will reduce fevers and relieve minor aches and pains all with no artificial flavors or colors; no alcohol, saccharin or gluten. Little Remedies® For Fevers™ is the solution parents can feel good about giving to their children.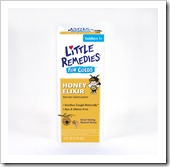 Little Remedies® For Colds™ Honey Elixir is a natural alternative to traditional cough syrup products. Honey Elixir is made with great tasting honey to soothe coughs and sore throats naturally.* The product, safe for toddlers 12 months or older, includes no artificial flavors or colors, no saccharin, alcohol, dyes or gluten.
Disclosure: I participated in a campaign on behalf of Mom Central Consulting for Little Remedies. I received product samples as well as a promotional item as a thank-you for participating.