Little Love Buns

Little Love Buns is made and created by Dallas, a proud mother of 3. She started cloth diapering after the birth of her twins and found that after trying many different cloth diaper soaps she wasn't happy with how they cleaned. Having a child with sensitive skin she decided to spend some time coming up with the perfect diaper detergent, wipes solution and soap… and out came Little Love Buns.
I have tried quite a few different detergents for my daughters diapers and so of course I was up for trying Little Love Buns.

When I got my package from Dallas I was excited to try all these new products. She sent me a small bag of strawberry melon scent detergent, two detergent samples of kiwi fruit blend, and sweet pea. Some sweet pea wipe bits, and a wet bag.
My first impression when I opened the box was, "How cute is that wet bag?!". Then of course I had to check out what everything smelled like. The sweet pea wipe bits smelled great and the strawberry melon detergent smelled good enough to eat.

I have never used a wipe solution before and was interested to see how these worked. The bits come in cute little flower shapes. I got out my wipes spray bottle and for an 8 0z bottle I added 3 bits. I was amazed that it only took around 10 seconds for them to fully dissolve before it was ready to be used. The solution cleaned my little ones tush easily and smelled so fresh.
Because wipe bits are made with goats milk soap, they are also great for other things other then wipe solution like:
*Hand soap on the go! *15-20 bits in a full bath *10-15 bits in half a bath *8-10 bits in a foot soak *5-10 bits in a liquid hand soap dispenser

It was time to wash some diapers. Reading the directions on the bag it says to use 2-3 tablespoons per load. I used 3 tablespoons for a full load. My wash cycle starts with a cold soak, then a hot wash, cold rinse, and a second rinse. When the washer was done I decided to take my first smell check. I didn't smell anything!
When they came out of the dryer they were very white and smelled great. I couldn't smell a thing… no odor left behind at all. I have been using this detergent for a couple of weeks now and every time I do a load I open the bag to take a big smell, I can't help it…
it smells soooo yummy

.
I'm still impressed with this detergent and it has moved to one of my top cloth diaper detergent picks… easily passing over some of those top name brand soaps that you pay dearly for. Little love buns is a great soap and the best part is how affordable it is. A large bag is only $11.00 and does 85/170 loads…
that's as low as $.06 PER load

.
It comes in so many scents, so the hardest part is picking which scent you're going to pick out of all the great yummy options :
Strawberry Watermelon, Sweet Pea, Pink Sugar, Cucumber Melon, Cherry Almond, Peach Mango, Unscented, Kiwi-Fruit Berry, Blueberry Cobbler, Orange, Raspberry, Tea Tree, Hawaiian Rain, Pink Grapefruit, Pomegranate, Lavender, Lavender Vanilla, Ocean Breeze, Citrus, Berry Fruit, Thai Coconut.

In my opinion you can never have too many wet bags. I used cloth diapers at daycare every day and I go through them pretty fast. The Little Love Buns travel bag I received was a super cute monkey print but they also have a butterfly print and a few solid prints. The bag is a decent size, after filling it all day it easily fit 8 diapers. It has a great smooth zipper and a snap on the strap for you to place on your stroller bar or to hook it on places to hang it. After trying lots of bags I must say my favorite bags are the ones with a snap on the straps.
Overall I would have to say that I have been super impressed with all the products Dallas sent me to try. I would absolutely recommend any of these three products to you. Dallas also has cloth wipes, pail freshener, soap bars and diapers. Coming soon are nursing pads and house hold cleaning products. I have already made an order for more of her detergent to make sure I don't run out anytime soon!
BUY IT:
You can purchase any of her products at www.littlelovebuns.com
WIN IT:
ONE OurKidsMom reader is going to win 50 count wipe bits and a small bag (48/96 loads) of detergent (winner's choice of scent)!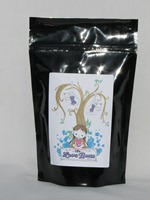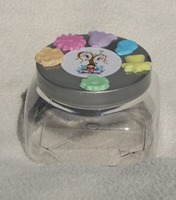 This giveaway ended at 11:59 PM EST on June 29, 2012.
Disclosure of Material Connection: I received one or more of the products or services mentioned above for free in the hope that I would mention it on my blog. I only recommend products or services I use personally and believe will be good for my readers. I am disclosing this in accordance with the Federal Trade Commission's 16 CFR, Part 255: "Guides Concerning the Use of Endorsements and Testimonials in Advertising." The opinions expressed in this post are entirely my own. Your experience with the product may differ from mine. The sponsor is responsible for prize fulfillment and will be shipping the winner(s) their prize(s). For more information read my disclosure policy.