Limeapple Girls Activewear
Samples received. All opinions are my own.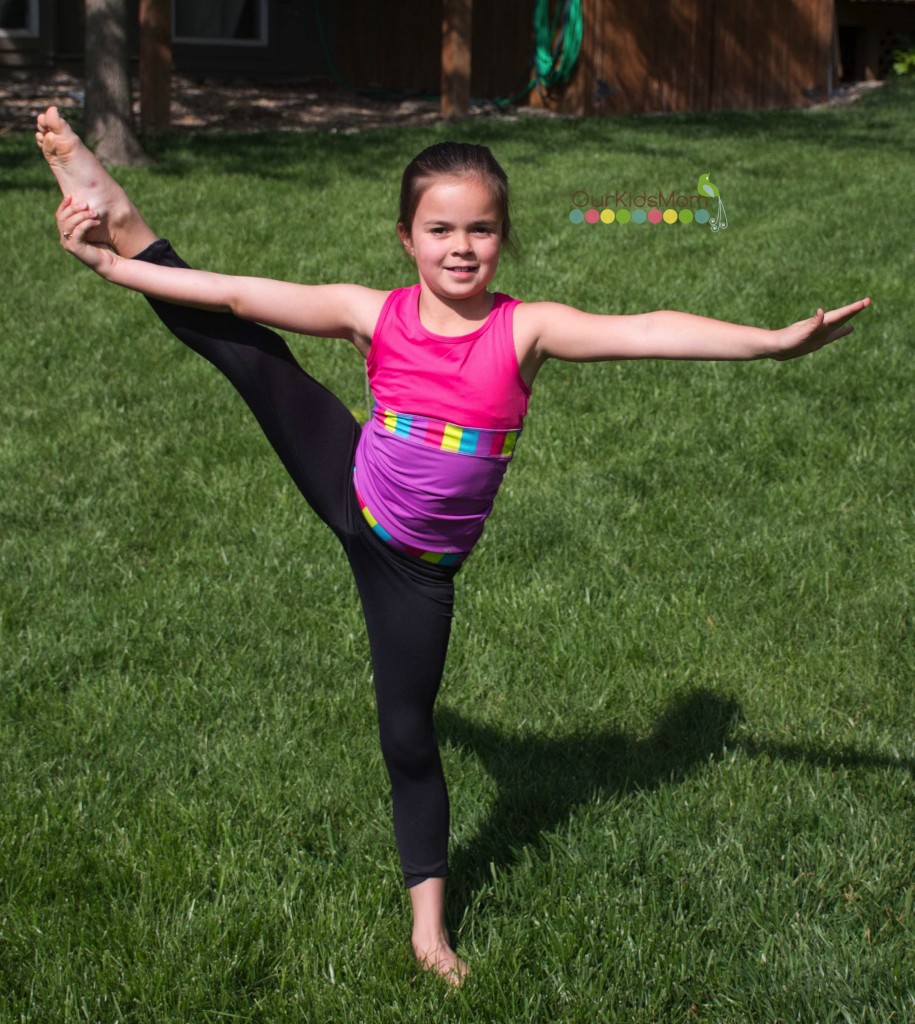 My daughter is a very active little girl. She loves to dance, jump, twirl and leap. Having appropriate activewear that allows her to move is important for her.
Limeapple – a lifestyle clothing brand for young girls – contacted us and asked if we would try out some of their sets. Limeapple offers a style that is energetic, bright, comfortable and age-appropriate. Their brand is a small team of women that encourage young girls to lead positive, healthier, empowered lifestyles. Creating bold, stand out active wear that encourages girls to get fit and feel strong is a large part of who they are.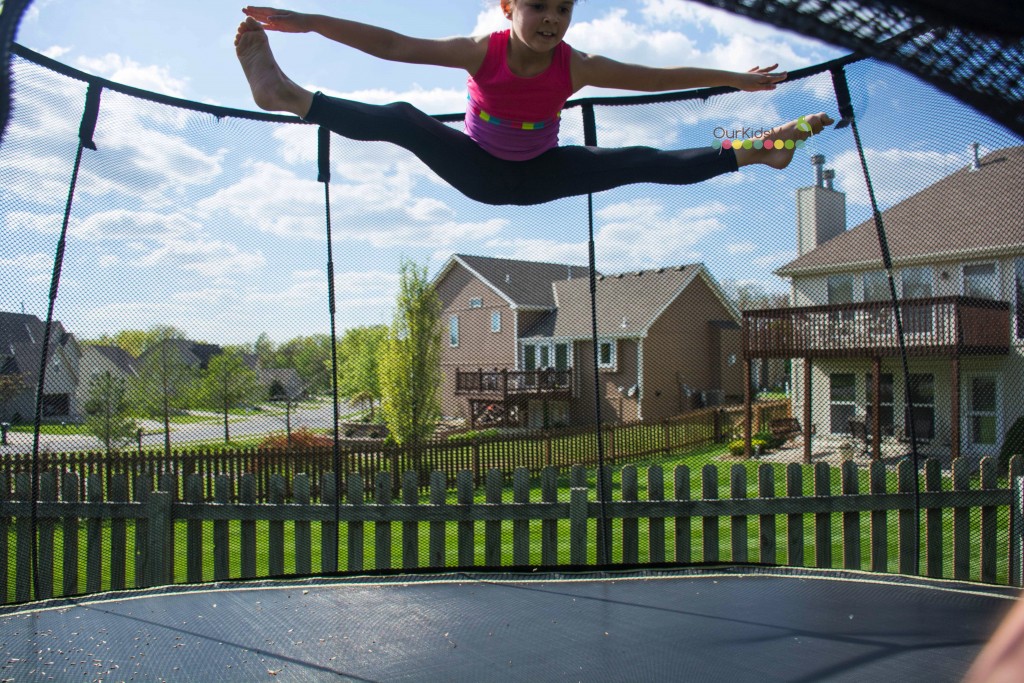 Emma loved the style and fit of her new sets and immediately went to put them to the test. She was very pleased with her range of motion, how comfortable they were and how no matter what way she moved… it didn't slide down off her hiney (she has that problem often).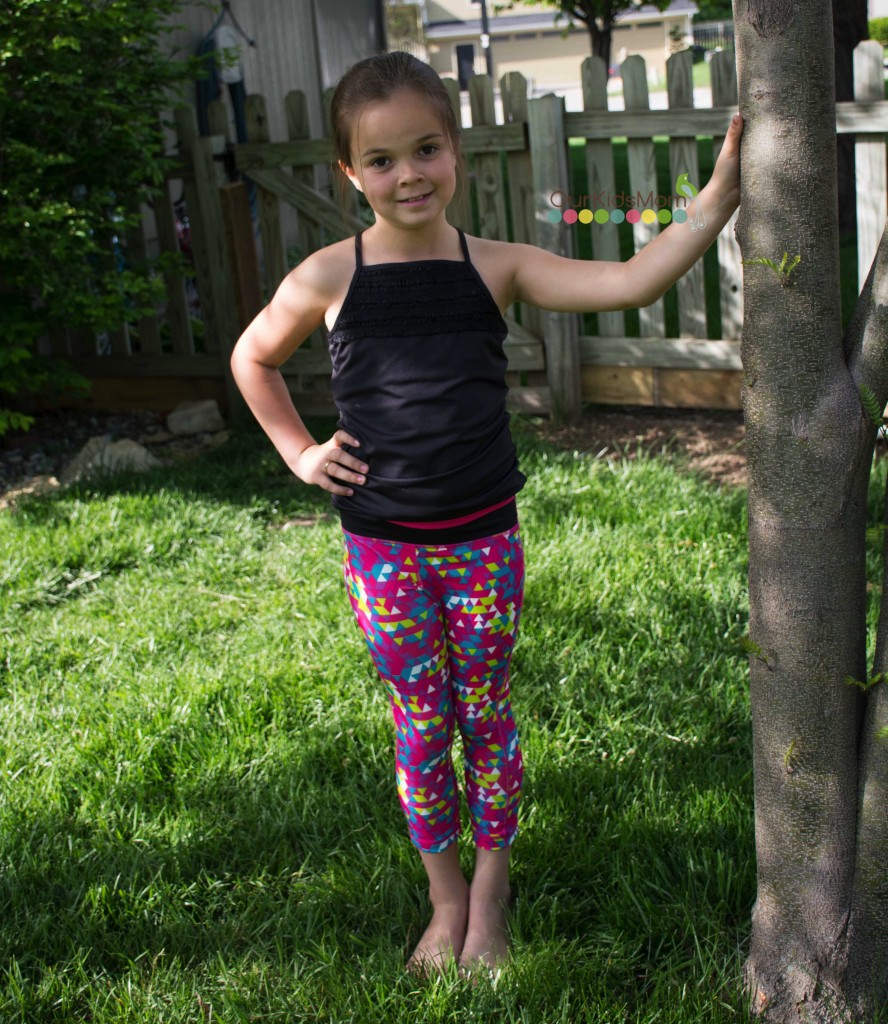 These sets are adorable as well as functional. I loved the little ruffled detail on the neckline of this set. Emma was drawn to the colorful pattern.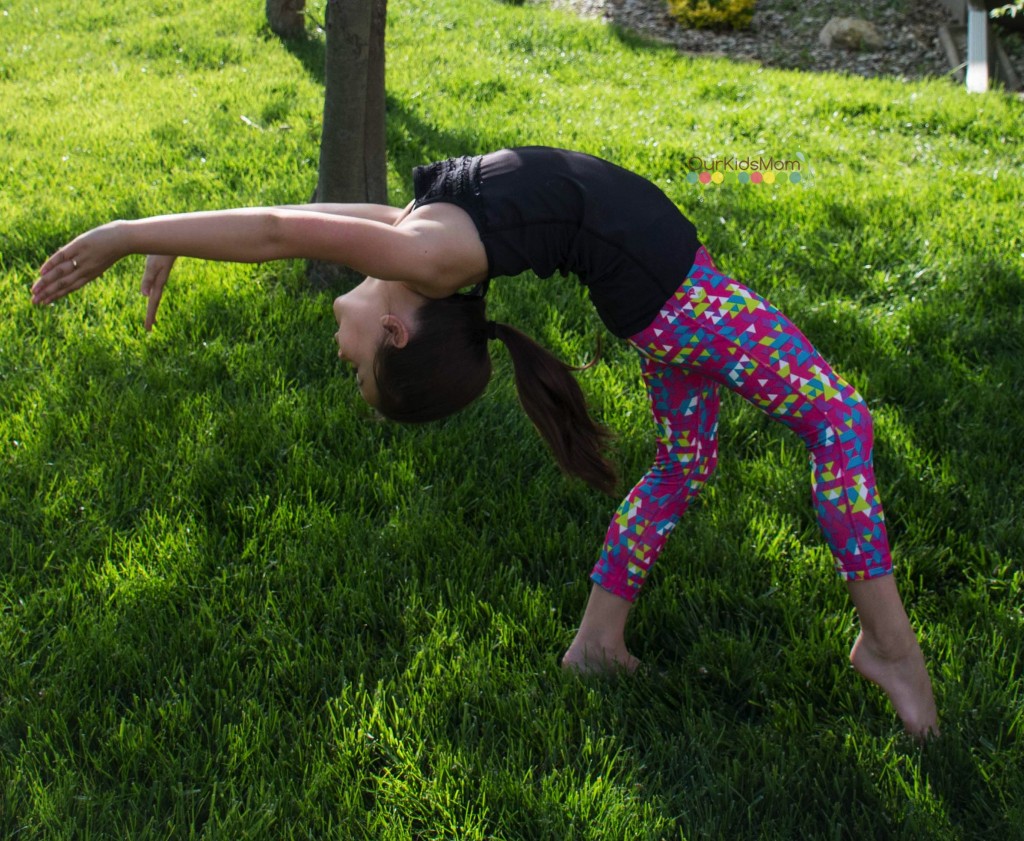 Emma gave them a thorough testing and agreed they were perfect for her.
I loved the feel of these sets. They were somewhat medium weight and felt of quality. The high performance fabric offers moisture wicking and pilling resistance (tumbling mats are hard on activewear!), flat seams for comfort, and little extra details like built in lining and hidden waistband pockets.
I was super thankful to have finally found a pair of leggins that don't turn sheer upon putting them on. Emma giggled because even her size 8 tops had little shelf bras in them. I told her that was also to help keep them from being sheer.

BUY IT:
For a very limited time you can purchase exclusive designs from Limeapple at your local Costco in the west, midwest and Texas or at Costco.com for an amazing price.
Available for a few more weeks (May 2015) – Limeapple fans and active girls can get an activewear top and capri legging set for $18.99 at
Costco locations in the United States , or at www.costco.com (price includes shipping and handling)