Sample received. All opinions are my own.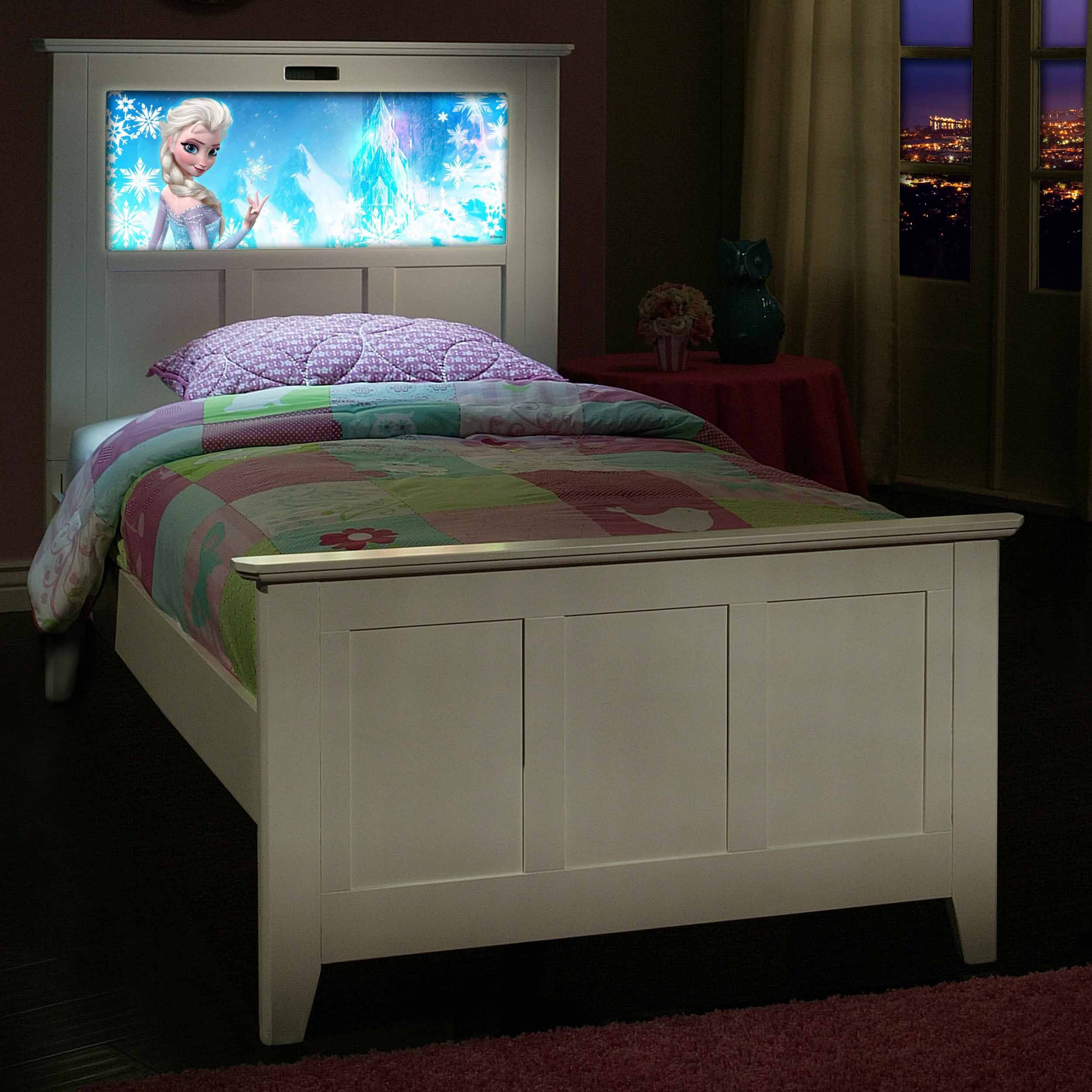 The first time I saw a LightHeaded Bed I was hooked… its was a bed like no other. A gorgeous looking bed that you can select in different sizes and colors. But what makes this bed like no other is their wonderful headboard… you can personalize the headboard with images in hundreds of picture themes or you can use your own pictures that will light up to use as a reading light or just a night light. This bed will grow with your child, as your child grows in and out of different themes and interests in life you can change the image with ease.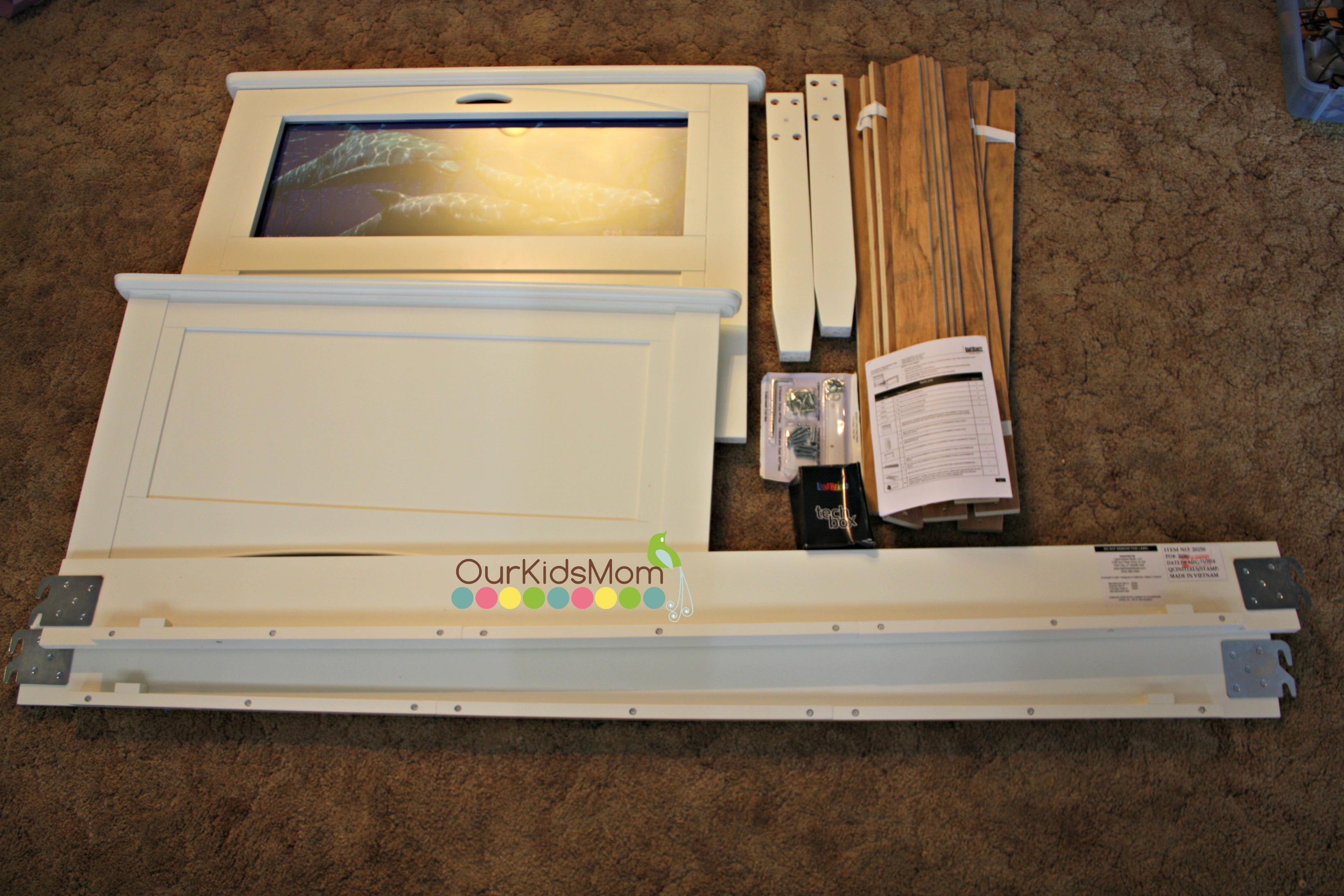 Receiving the bed I was a little nervous as I don't have much experience in putting beds together. As I unpacked it, I was very surprised and relieved to see that there wasn't an overwhelming amount of pieces and parts. I don't even think it took me a half hour to assemble the bed before it was ready to use.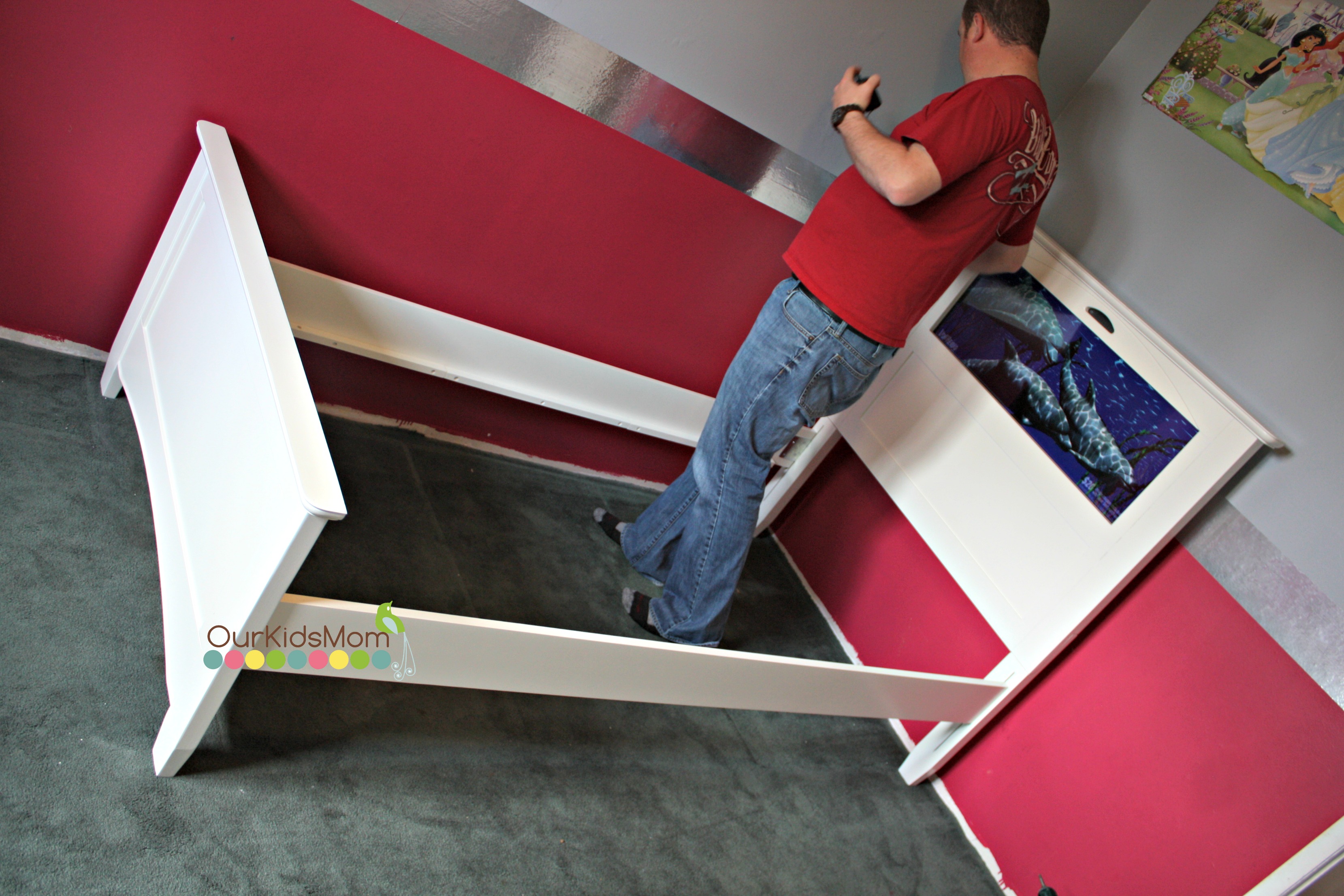 To start with, you have to assemble the legs onto the headboard, then assemble the side rails into the slots in both the head board and the foot board (I think you do need 2 people to as this part).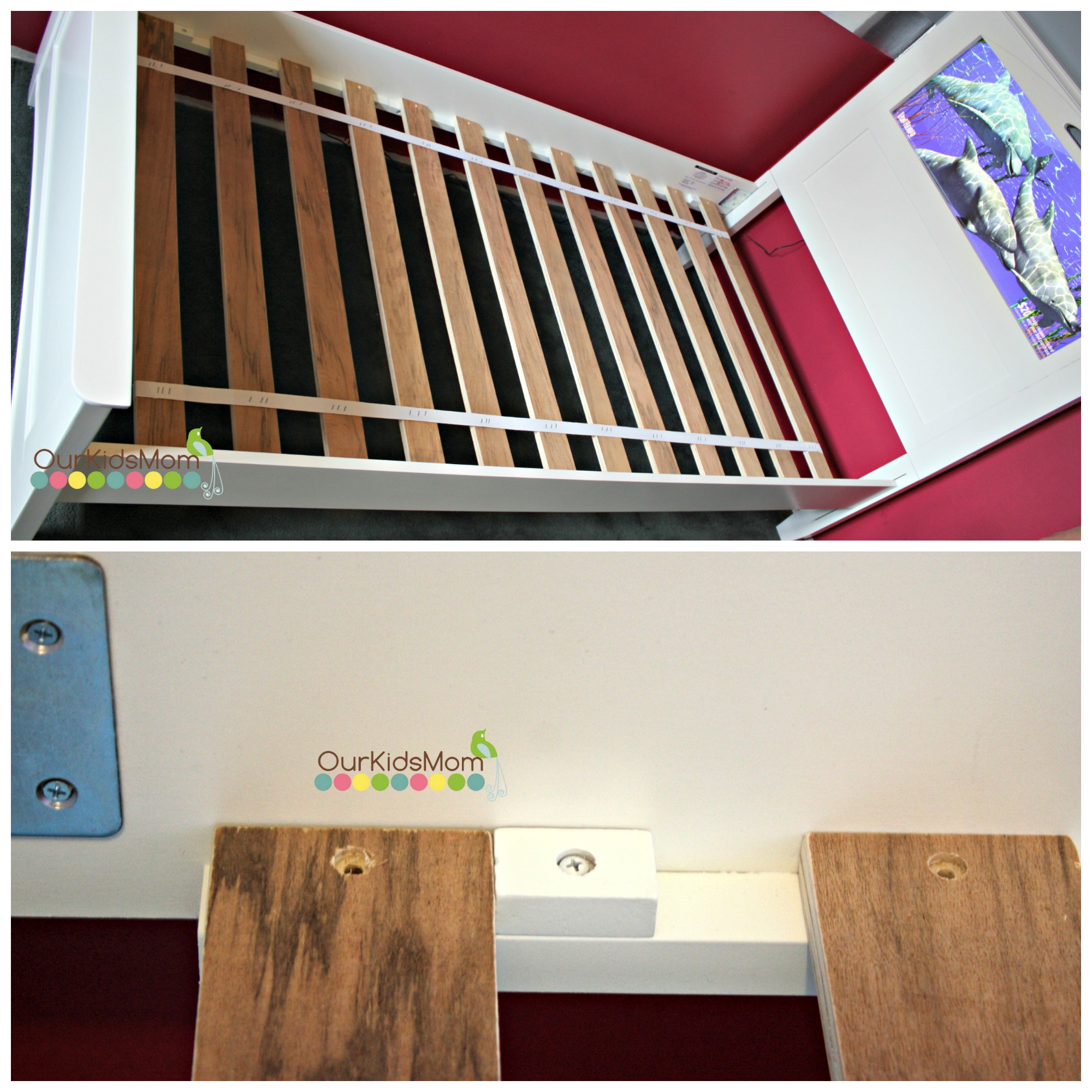 Next you have to lay out the mattress support boards, I love the little blocks at each end of the side rails so you don't have to measure and space the boards apart, it's all done for you. Just set the first and last board over the blocks and your support boards will be held in place while you screw them down.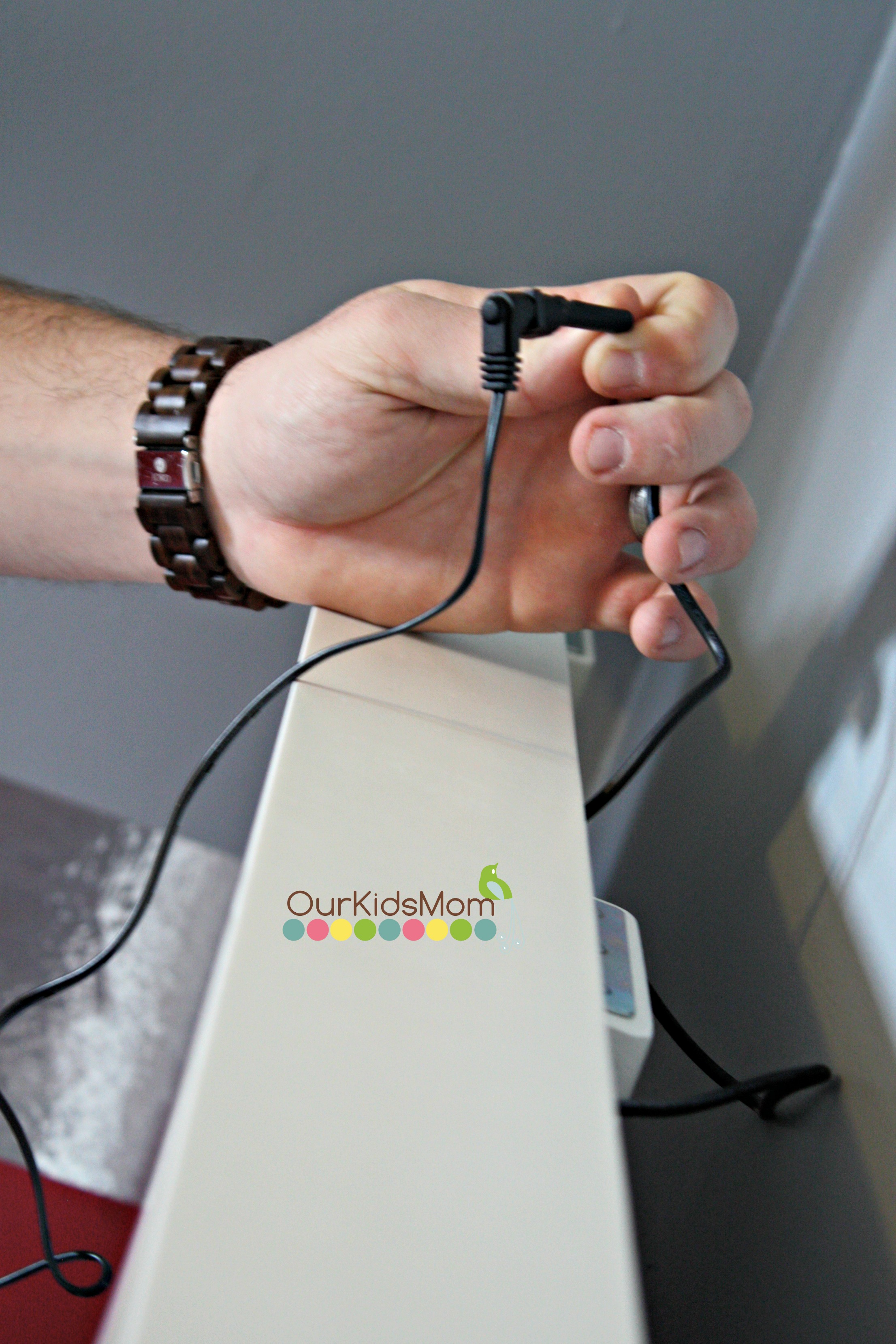 Screw the boards to the side rail, plug in the headboard and your done. As you can see above, the bed comes with a pretty dolphin image.

The headboard is amazing and so much fun. The top of the headboard lifts up and opens so you can slide your image in. The bed comes with a remote control to turn your head board on and off and you can set a timer in 15 min intervals from 15 min-60 minutes. If you don't want it to stay on all night it will turn off automatically. There is also a dimmer so you can control the brightness of the image as well. I love that you can set the image for let's say 60 min and have it fade out at 60 min so there is no waking from an instant darkness.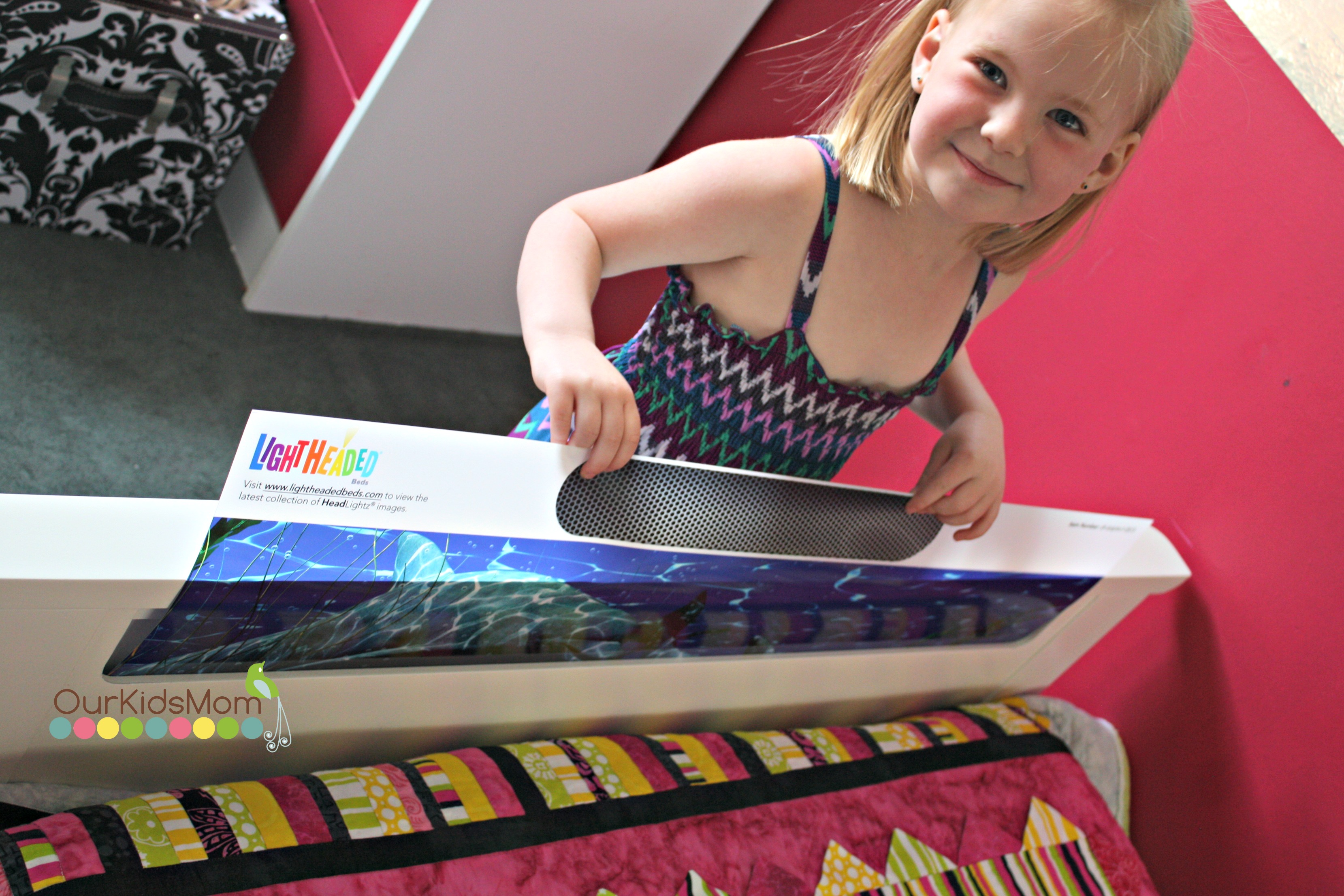 The foot board is well thought out as well. Here you have a place to store all these images that you will eventually collect so you can cycle through and change them on a whim.

It was so much fun going online with my daughter and letting her pick out an image for her bed. She did have a hard time narrowing it down from all the different ones they have but she finally settled on a Disney Frozen image. The images are very affordable and would make a great gift for any occasion.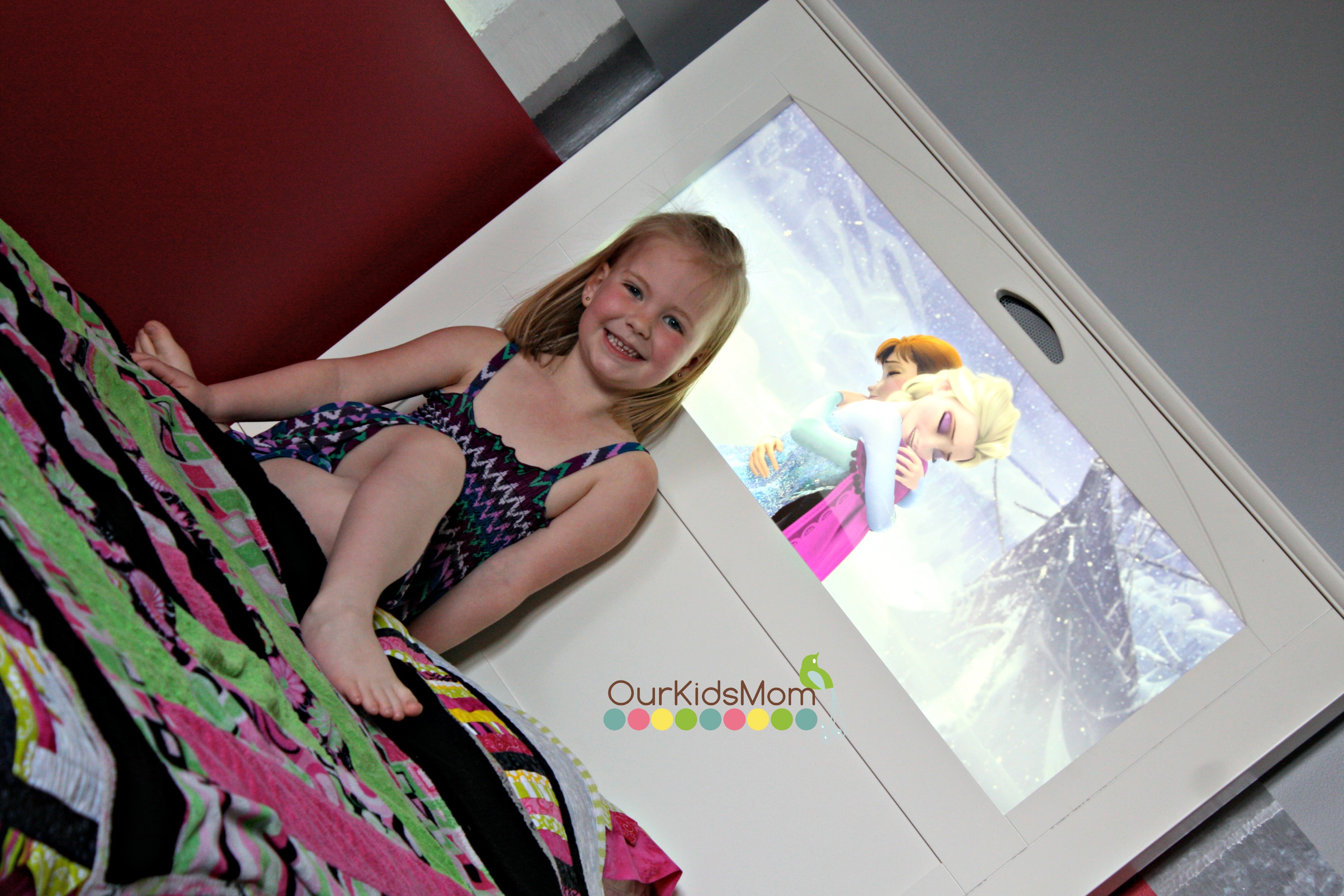 My daughter has been sharing a room with her brother for the past 2 years and it was time for her to move into her own room by herself. She was not looking forward to the move and being in a room by herself, but when her bed came we decided to mover her the same day that we set up her bed. The excitement of her new LightHeadedBbed made her forget all about moving into a room by herself. She was so in love with the bed she couldn't wait to go to bed.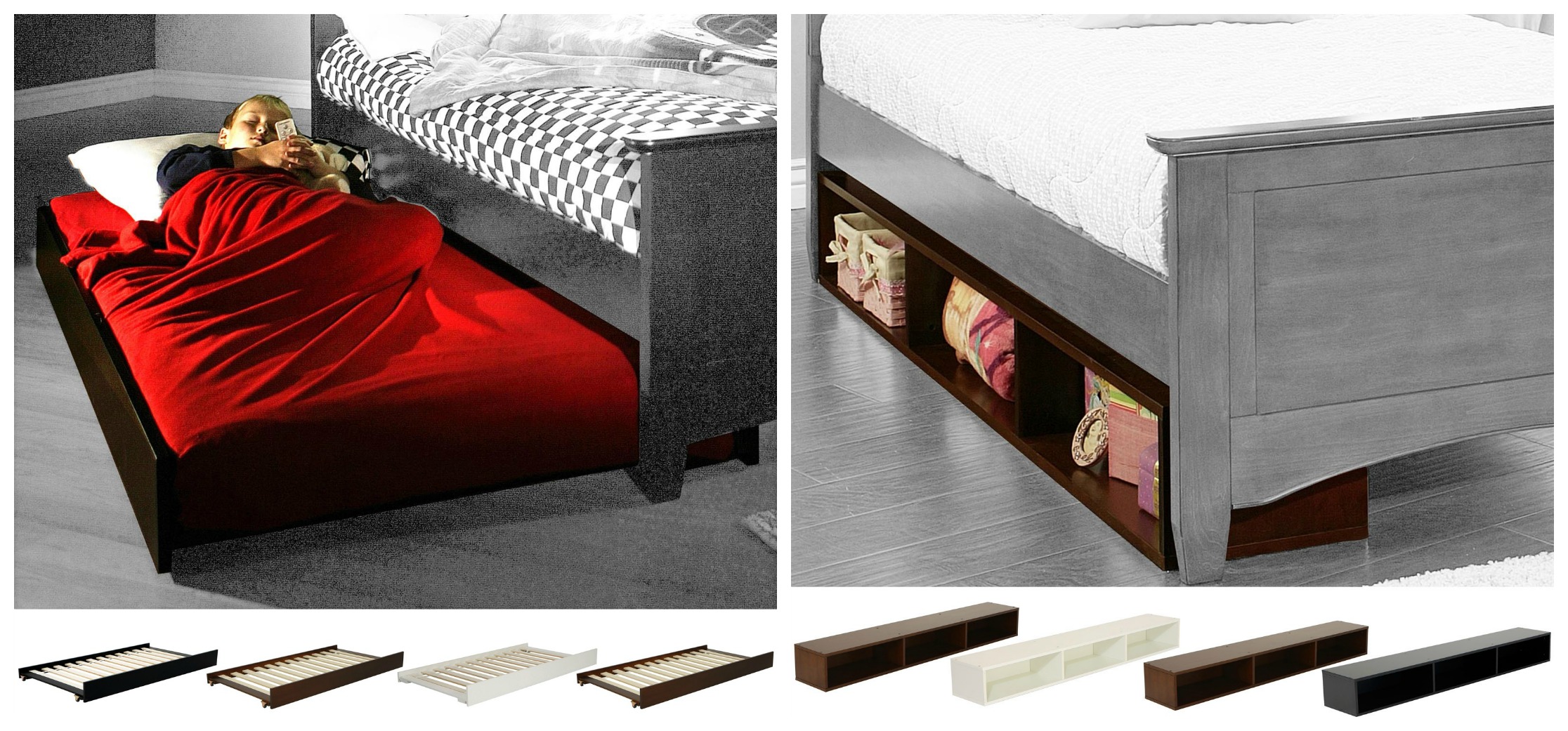 Connect with LightHeaded Beds:
BUY IT:
Head over to LightHeaded Beds and pick out a bed and personalize it for your child. You can also purchase a trundle bed or a storage unit for under the bed as well.
*** COUPON: Use code OURKIDSMOM to save 20% off your LightHeadedbeds.com purchase ***
WIN IT:
ONE OurKidsMom reader is going to win a Twin Sized Shaker LightHeaded Bed in white like I reviewed (bedding and mattress not included)!
This giveaway ends at 11:59 PM EST on October 2, 2014.