Imagine your life as a Battleship board game. You are the little bitty ship in a sea of bombs coming down. That is how I have felt recently about my life. Each red peg represents a person diagnosed with breast cancer, the boat represents me. The closer to my "boat" the bombs drop the more it rocks my world.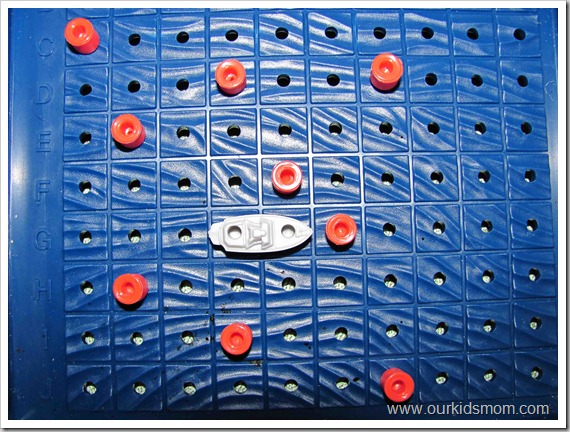 About ten years ago (when I was 32) I went in for my annual well woman exam. The visit went as planned including our typical visit about questions and concerns. Because of a slightly questionable area on my breast and the fact that my maternal grandmother had breast cancer, I began getting an annual mammogram. The results came back negative, much to my relief, but it made me realize that I am not immune. Even I could get breast cancer.
With people like my neighbor, my grandmother and other women in my life being diagnosed with breast cancer it's become more clear to me than ever that breast cancer is not selective… anyone is prone to it and I need to be more proactive. Joining the fight against breast cancer started for me with a local run. The entire experience: seeing groups of people running for survivors, running for women still fighting the battle… even running for women that lost their battle… it humbled me.
It takes more than a monthly self breast examine to fight breast cancer. That's why I am proud to partner with the American Cancer Society. The American Cancer Society is doing the most in every community to help people with breast cancer today and striving to find cures to end the disease tomorrow.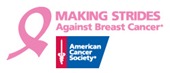 Making Strides Against Breast Cancer is the American Cancer Society's nationwide series of walking events to raise funds and awareness to end breast cancer.
Disclosure: Compensation was provided by the American Cancer Society (ACS) via Glam Media. The opinions expressed herein are those of the author and are not indicative of the opinions or positions of the American Cancer Society (ACS).