As many of you know, my Dad has been ill the past week or so. It's actually been going on much longer than this. He has a shunt in his brain that drains excess fluid to his stomach. It's been acting up for probably six months or longer but it peaked this past weekend and I insisted he visit the ER. It was Monday morning and he couldn't remember anything after Friday afternoon at work. After a transfer, a night and day of waiting and a revision surgery he came home with me on Wednesday. Seriously, not even 12 hours after he woke up from brain surgery my Dad was sitting in my living room.
We had almost 2 days of worry and wonder once he was home with me… was he going to bounce right back, regain his vision (he was seeing double), regain his memory (still working on that) and start functioning on a more normal platform? We started thinking about long term. What if he couldn't live alone anymore? He functions and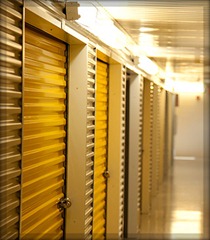 takes care of himself just fine, but his memory makes living alone a little dangerous. I found his George Foreman grill on with a piece of black bread in it two days after taking him to the hospital. That's some scary stuff!
Just this morning I was visiting my Dad at his condo and his memory had me worrying again. Places like Uncle Bob's Self Storage might be on our radar sooner than we know. Not knowing if he will eventually be fine, I would need a place to store his condo full of furniture. If he would have to move in with us for safety reasons I will definitely be researching storage centers nearby because our house is already stuffed to the gills with six people. He is so young and moving him into a nursing home or assisted living facility just makes me physically ill. To be honest, I really thought situations and thoughts like this would be happening much further in my future.
Have you been in a situation like this… having to make life decisions for your parents?
This post brought to you by Uncle Bob's Self Storage.