Lego Chima Eglors Twin Bike
Sample received for review. All opinions are my own.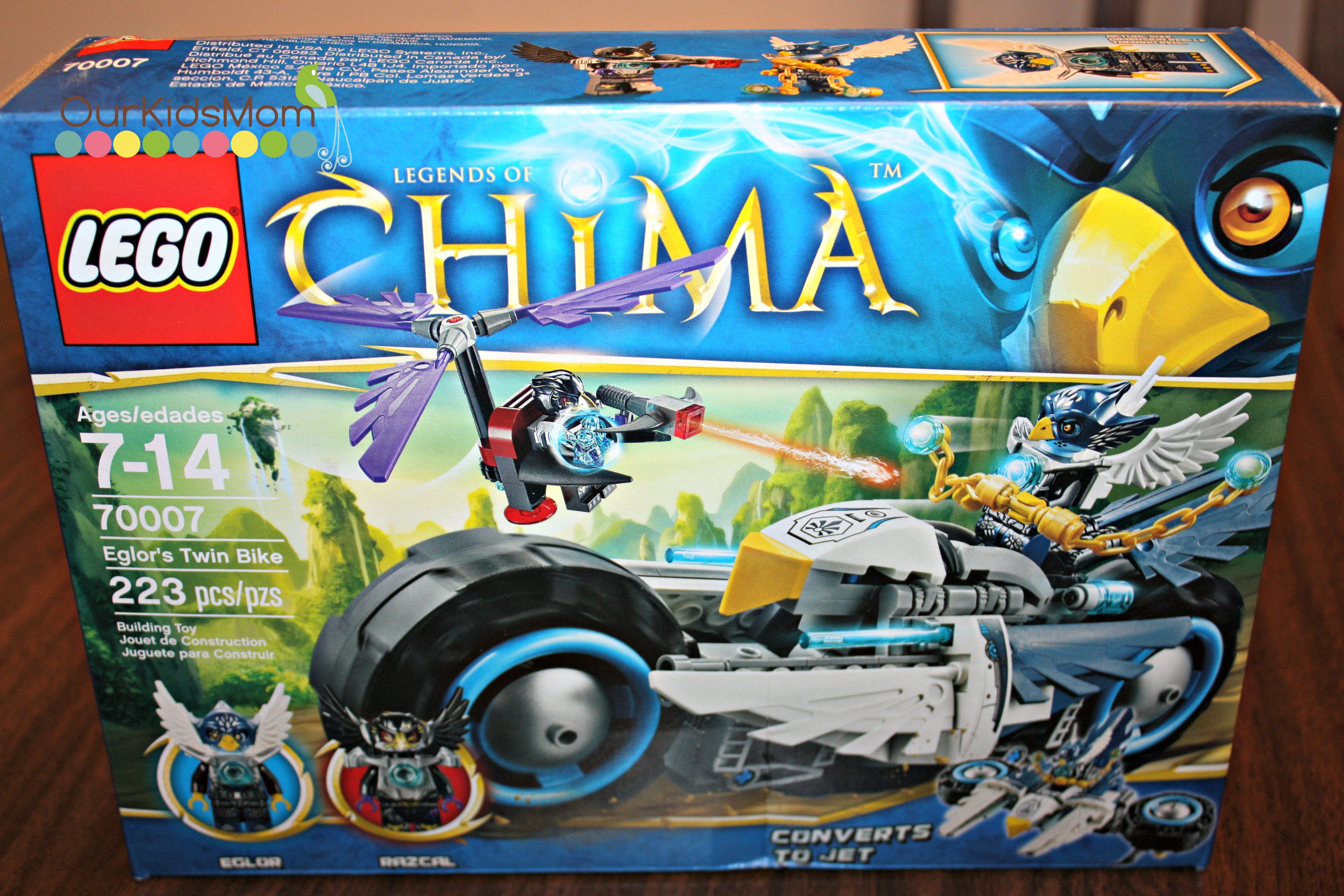 Lego is a boys best friend! This past year my 5 year old son has really grown to enjoy playing with Legos. He is a boy that loves his video games and watching TV so when it comes to turning off the screens he does not like playing by himself… he feels like he always needs someone beside him playing. Well I have discovered the only thing he will play with by himself is Legos! Legos have been a lifesaver for me.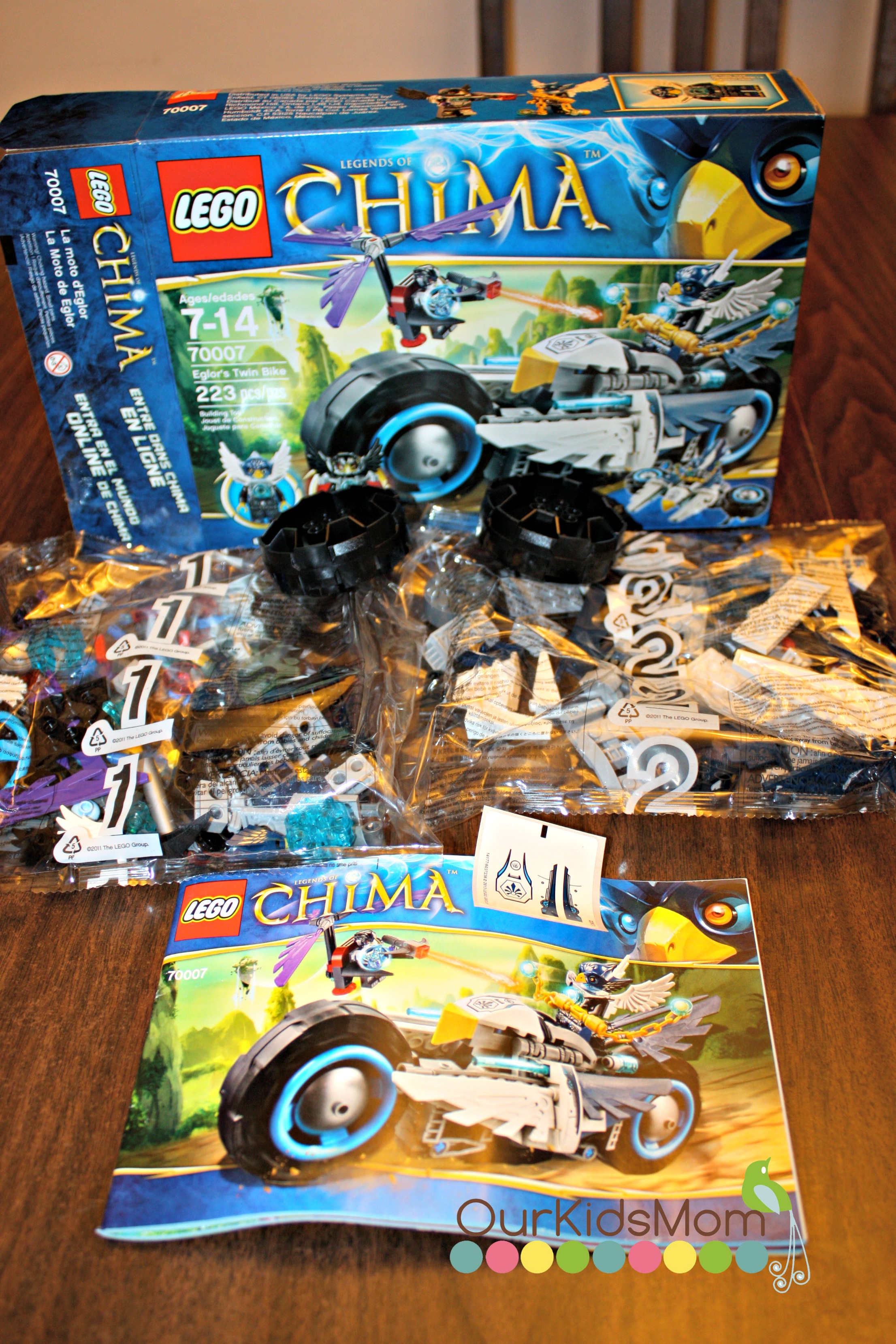 One of his favourite morning cartoons is Lego Chima and Lego Ninjago. Given the chance to review the Lego Chima Eglors Twin Bike was a definite yes. Out of the boxo you get 2 bags of Legos labeled 1 and 2. There is a lot of assembly required for the building of the Twin Bike. My hidden secret is that I LOVE putting things together, so I was thrilled to assemble it as my 5 year old is still learning how to follow instructions to assemble structures out of lego.


The instructions are very simple to follow. I appreciate that it shows you only a couple pieces at a time to put together on each instruction step. So you don't get overwhelmed you only open bag 1 as instructed and follow the instructions until you are told to open bag 2. All together it took me about 30-45 min to assemble the Eglors Twin Bike, and I did have a few extra pieces left over.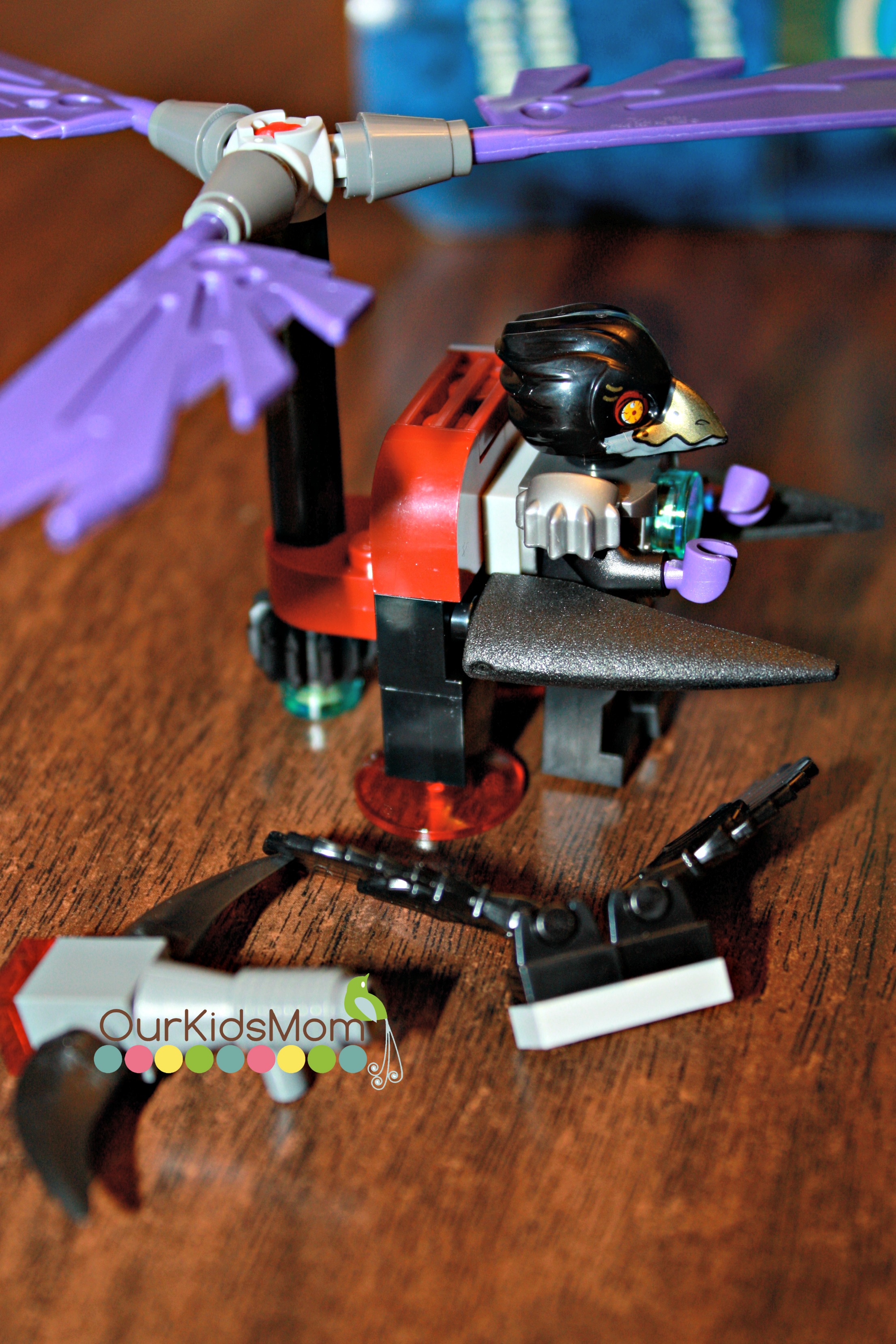 There are 2 Lego Chima characters that come with this set Eglor and Razcal. For the one character there is a helicopter pack to build that connects to his back, the propellers turn very easily and smooth for a realistic play.

The Bike itself is a all terrain big wheels motor bike that you can transform into a eagle flying craft and back again. I personally think that Lego is one of the best toys you can get a little boy. There are endless themed Lego sets or just plain colored Lego bricks… both are a must have. I love that he is learning to follow instructions as he builds the kits or just using his imagination to build a house or garage for his cars. I enjoy watching Karson play Legos and learn to problem solve on his own as he has to change parts to make it work like he wants.
Find your Lego Chima Eglors Twin Bike at Toys R Us  and help expand your child's imagination for only $26.99