LEGENDS OF OZ: DOROTHY'S RETURN
In theaters May 9, 2014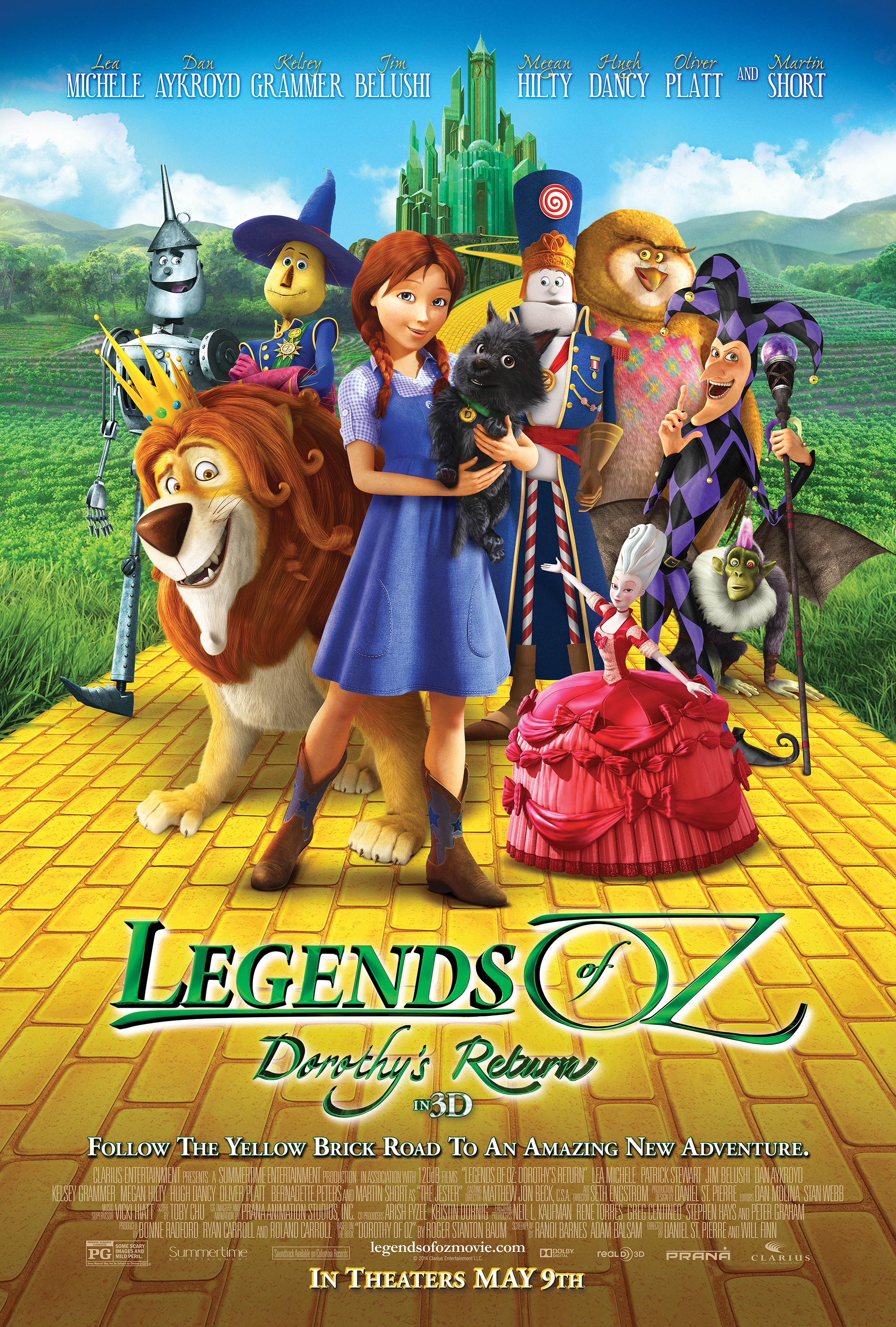 Legends of Oz: Dorothy's Return is a 3D-animated musical based on the adventure books by Roger Stanton Baum, the great-grandson of L. Frank Baum. A continuation of one of the world's most popular and beloved fairy tales, Legends of Oz finds Dorothy (Lea Michele) waking to post-tornado Kansas, only to be whisked back to Oz to try to save her old friends the Scarecrow (Dan Aykroyd), the Lion (Jim Belushi), the Tin Man (Kelsey Grammer) and Glinda (Bernadette Peters) from a devious new villain, the Jester (Martin Short). Wiser the owl (Oliver Platt), Marshal Mallow (Hugh Dancy), China Princess (Megan Hilty) and Tugg the tugboat (Patrick Stewart) join Dorothy on her latest magical journey through the colorful landscape of Oz to restore order and happiness to Emerald City. Set to the tunes of Academy Award-nominated singer/songwriter Bryan Adams, Legends of Oz marks a charming, family-friendly return to the Oz franchise.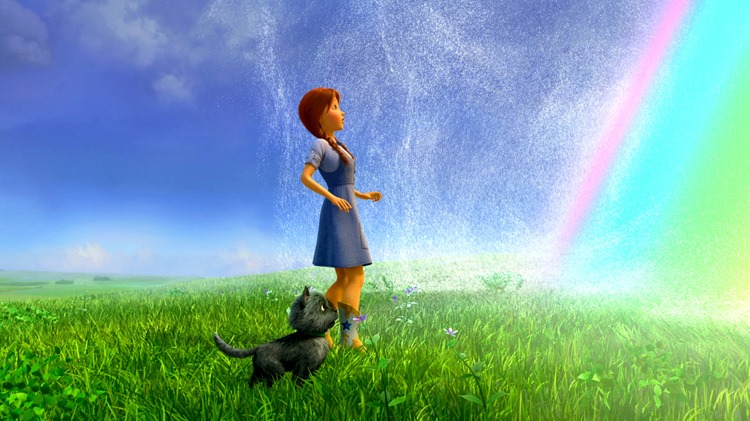 Starring Lea Michele, Hugh Dancy, Megan Hilty, Jim Belushi, Martin Short, Dan Aykroyd, Kelsey Grammer, Oliver Platt, Bernadette Peters and Patrick Stewart with new music by Bryan Adams
Directed by Daniel St. Pierre and Will Finn
Written by Based on the book "Dorothy of Oz" by Roger Stanton Baum
Screenplay by Randi Barnes and Adam Balsam
Produced by Bonnie Radford, Ryan Carroll and Roland Carroll
Enjoy this trailer below and come back in a few weeks for a fun Legends of Oz  GIVEAWAY!
Connect with Legends of Oz Dorothy's Return
Visit the Official Website
Like on Facebook