Samples received. All opinions are my own.
With November well underway and Christmas steadily creeping up on us, it's never been a better time to get your Christmas gift list put together and start your holiday shopping. Unfortunately for me I got a little behind when it comes to putting my own lists together so I've been a little stressed about my shopping. I'm usually done with all of my shopping by the beginning of October, but this year time seemed to slip away from me.
Thankfully the holiday crowds haven't completely overrun the stores yet and I've been able to pick up a few things here and there when I'm out and about. I'm not completely unprepared and our gift stash is coming along nicely despite my late start.
When shopping for the children on my list, I know I can't go wrong with LeapFrog products. As a creator of award-winning educational solutions that delight, engage and inspire children to reach their full potential, LeapFrog knows that children learn best when they're having fun so they've made it their mission to bring them toys that are personalized to each child's learning level. Some of their most innovative gadgets include the LeapPad and the LeapReader.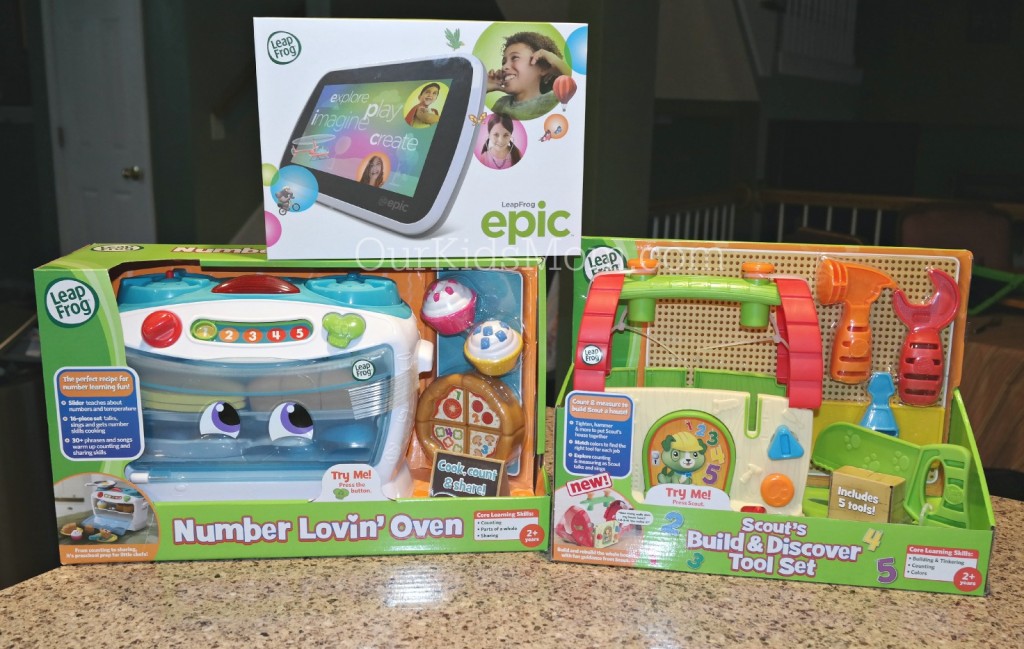 Three products leapt out at me this season as "hot gifts" for the upcoming holidays: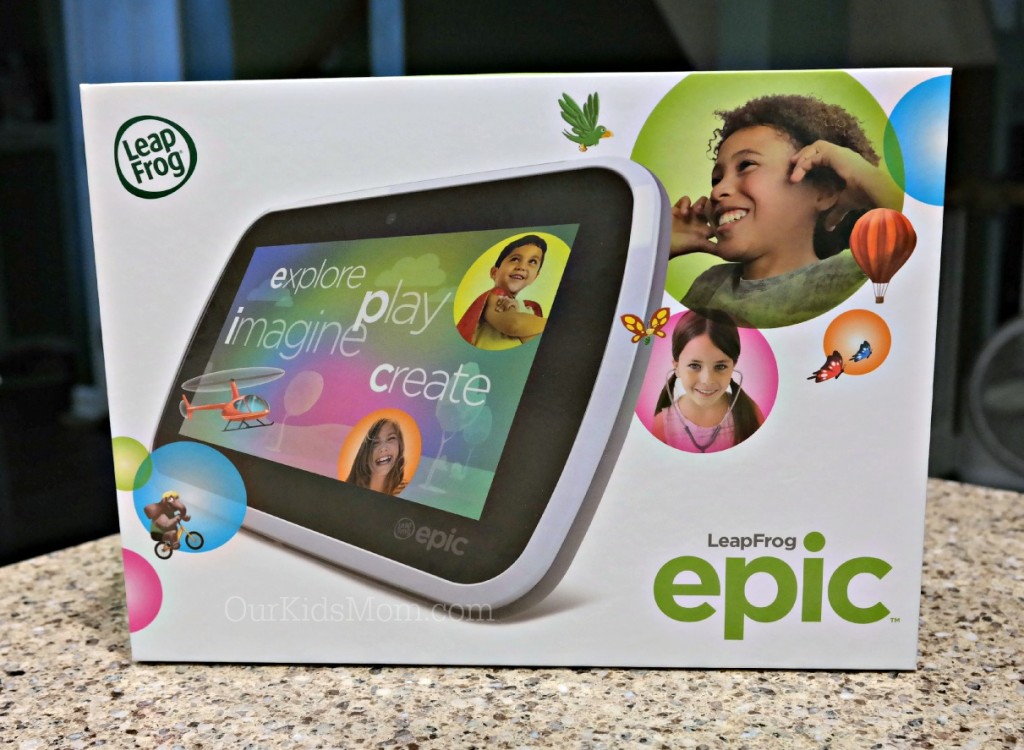 The LeapFrog Epic: the one of a kind android tablet that grows and changes along with your little one. Complete with a customizable and playable homescreen, auto-leveling games and Android kid favorites, the LeapFrog Epic is the perfect "grow with me" gift for your child this holiday season.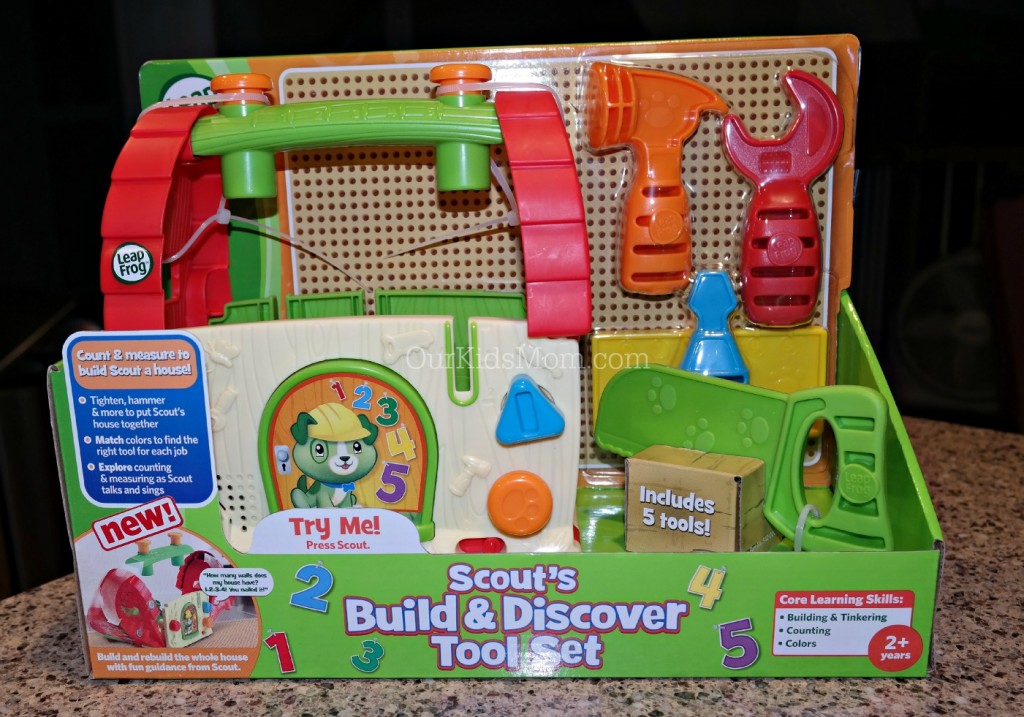 Scout's Build and Discover Tool Set: Allows your child to count, measure, match colors and use 5 handy tools to build a scout house. Your little one can enjoy exploring and experimenting with five different tools on various fasteners while exercising their developing fine motor skills.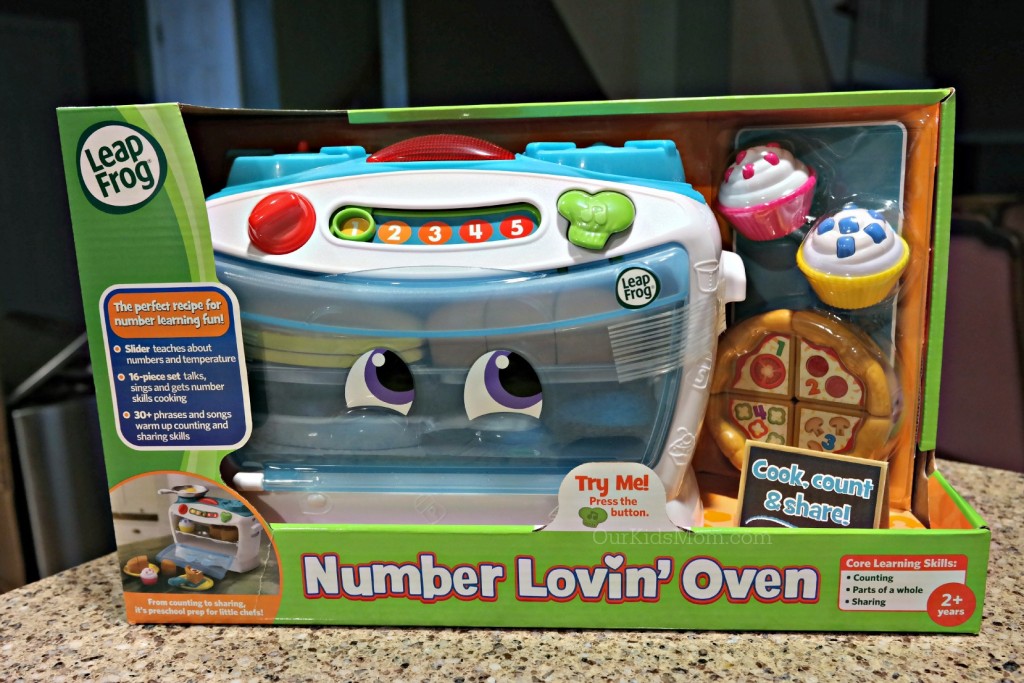 Numer Lovin' Oven: If you have a little one who enjoys playing house and pretend cooking then the Number Lovin' Oven is another great option when considering gifts for under the tree. From counting and cooking to serving and sharing, your little chef will enjoy preparing home cooked meals with the included 16 ingredients.
To stay in the loop with the latest new you can connect with LeapFrog on 
Facebook
|
Twitter
|
Pinterest
|
Youtube
 and never miss the opportunity to keep yourself up to date!