Samples received. All opinions are my own.
With the holidays right around the corner it's time to start making up your Christmas lists. In our home this can be quite tough considering there are a lot of people to take into consideration. First and foremost we focus on the younger children so we can make sure they have the best Christmas we can possibly give them.
Unfortunately, when it comes to toys, finding age appropriate gadgets and play things can be a little stressful since a lot of toys are labeled for general ages and don't take into consideration each child's particular needs. Thankfully, when I'm at the end of my rope and desperate to find toys that my children will enjoy and that will also suit their education and developmental needs, there's LeapFrog.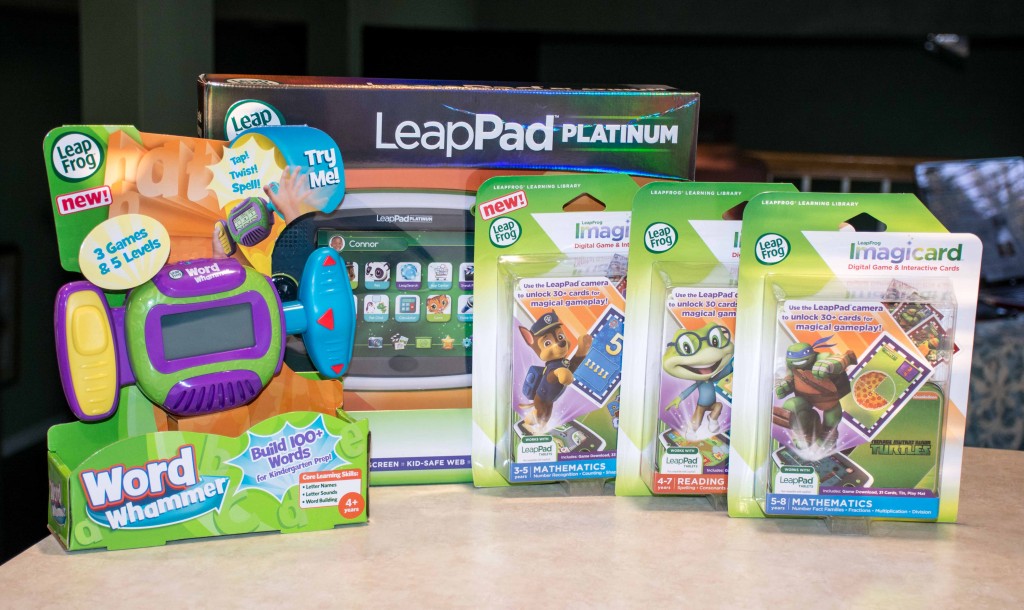 I was recently given the opportunity to partner with LeapFrog to review some of their learning toys for my family and am excited to be able to share my experience here with my readers. For my review I was sent the LeapPad Platinum, three sets of Imagicards and the Word Whammer.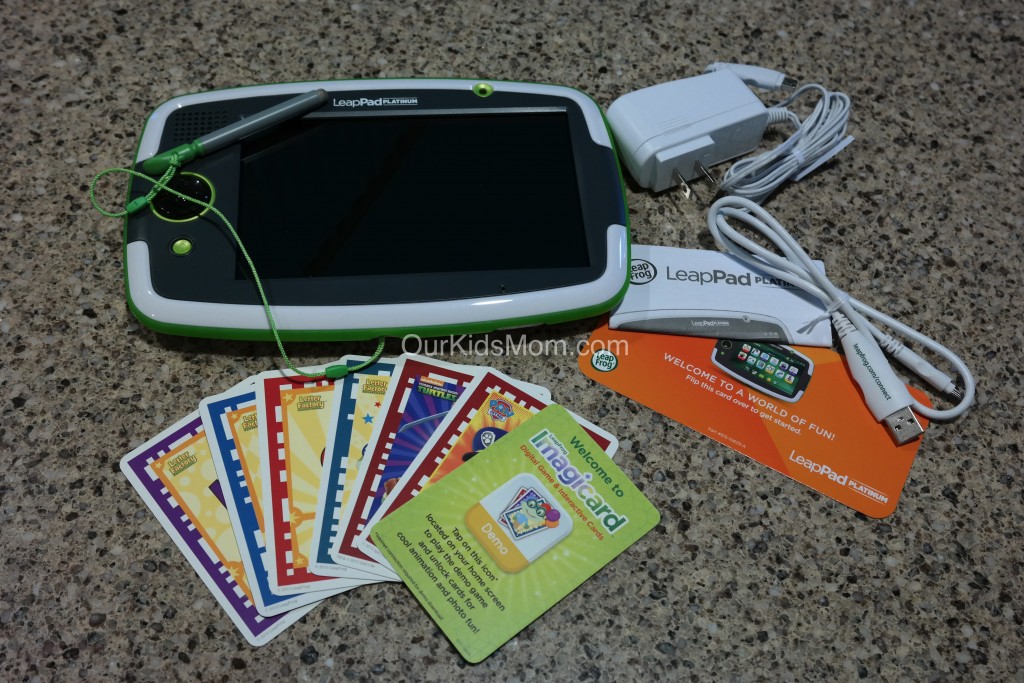 The LeapPad Platinum is a multi-touch 7″ tablet designed specifically for your little ones, ages 3-9. With it's sharp graphics, a fast and powerful processor and sleek design, your little ones love using this child's version of a tablet and never think twice about asking for yours again. Some awesome features the LeapPad Platinum features include:
Access to 1,000+ games and more designed and approved by LeapFrog educators.
Wifi with Kid Safe Web so your child can only access safe, child friendly content.
Interactive Gameplay with bonus LeapFrog Imagicard digital game and interactive cards.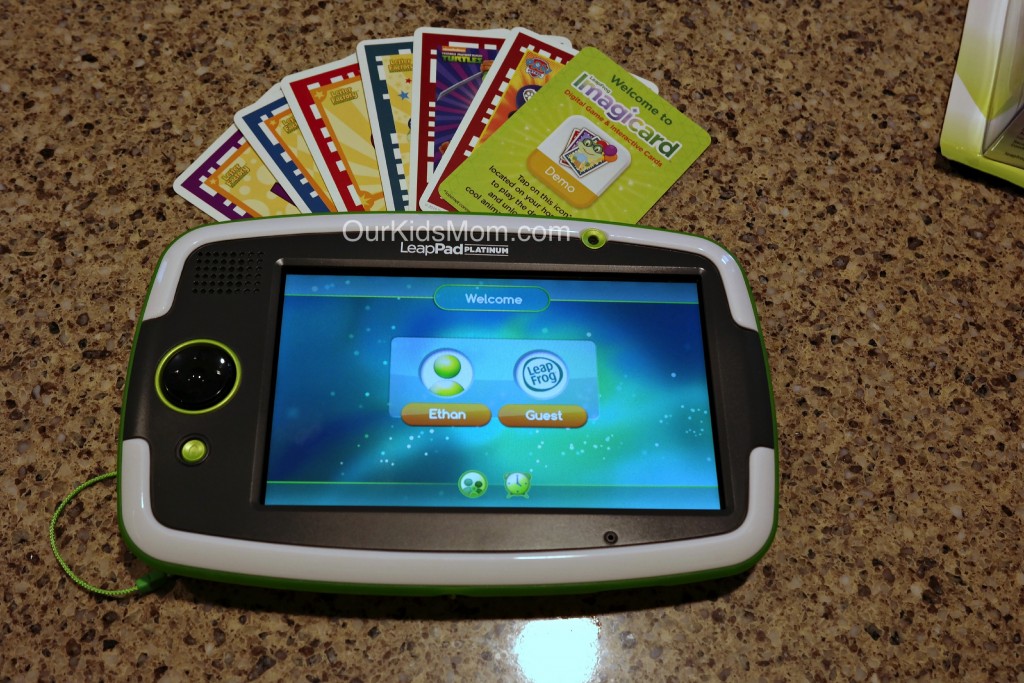 Setup of the Platinum was a dream compared to previous versions. I did everything through Wifi and instead of taking 30 minutes plus, I was done in less than five. I did spend a few extra minutes going into the parent dashboard and downloading previously purchased digital LeapPad games but that only took a few minutes. The actual downloading was done in the background while Ethan was playing other games.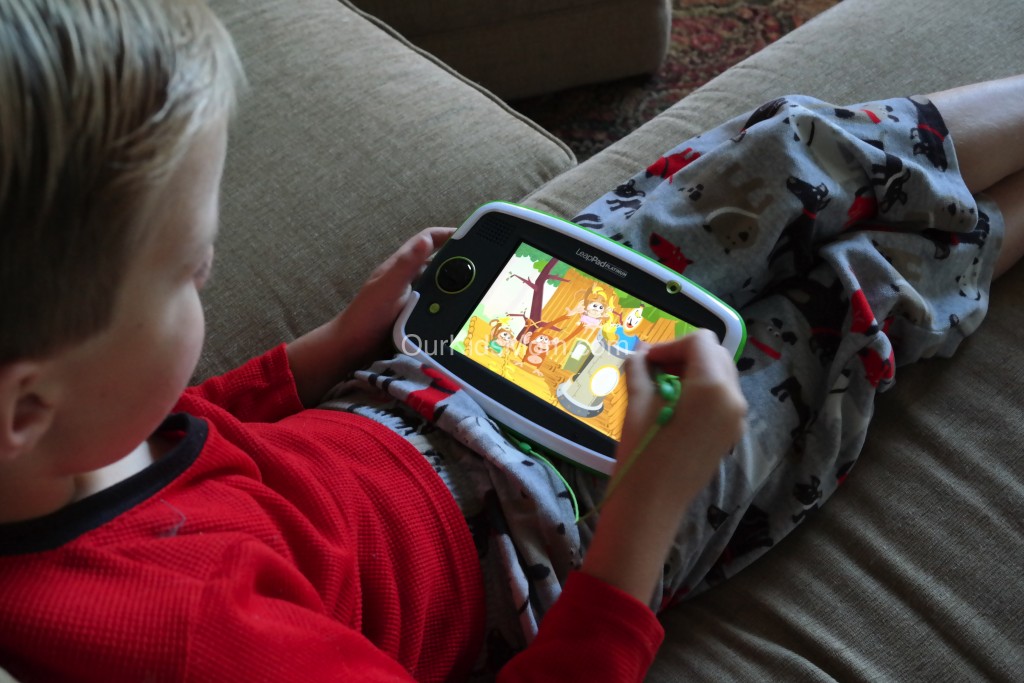 Ethan has had many LeapPads with his last one being the LeapPad Ultra. I wondered if he would be as excited about this one because it's not "new". My worry was unfounded.
While he could still use and play with his old LeapPad cartridges, the new interface was smoother and more enjoyable. He played side by side with my daughter (she was using the Ultra) and while her LeapPad was lagging in places, his continued without a hitch.
With the addition of the Imagicards, this is a completely new ballgame and it has re-captured Ethan's attention. He's even put his iPad down to play this, which is unheard of.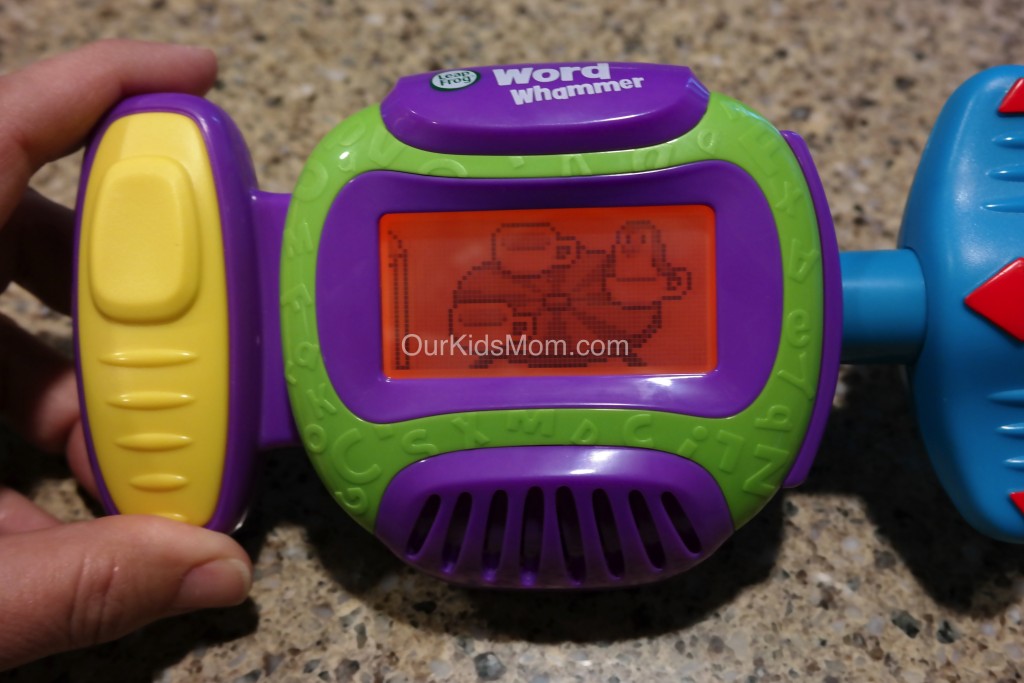 I was also sent a 
Word Whammer
. The Word Whammer will let your little one one expand their word building skills with 3 action-packed games that adjust to your child's individual skill level.
Perfect for ages 4-6 years old, the Word Whammer:
Twists for letter sounds.
Blast and builds words by thrusting the handle.
Spins, taps, twists and more to help build skills for kindergarten.
Spins and helps learn letters to bump your car to the correct letter.
I thought this was a cute and fun little "car" game for my kids. As they are both older, they tend to gravitate towards "bigger" electronics, but when they are looking for something to do in the car this is perfect for them. I could see younger children (mine are 7 &9) enjoying this, though, and I think it would make a great holiday gift.
Connect with LeapFrog on Facebook|Twitter|Pinterest|Youtube and never miss the opportunity to keep yourself up to date with the last news and products!