Give yourself the Laundry Room of Your Dreams
When you're asked to name your favorite room in the house, how often do you say your laundry room wins the prize? Most of us dread the time we have to spend with the washer and dryer and wouldn't list that experience among our best memories. But with a little attention and some fun ideas, you can create the laundry room you've always wanted. The artsy crafters and the DIY-ers will enjoy taking the laundry room from lackluster to luxurious, even if you're on a budget.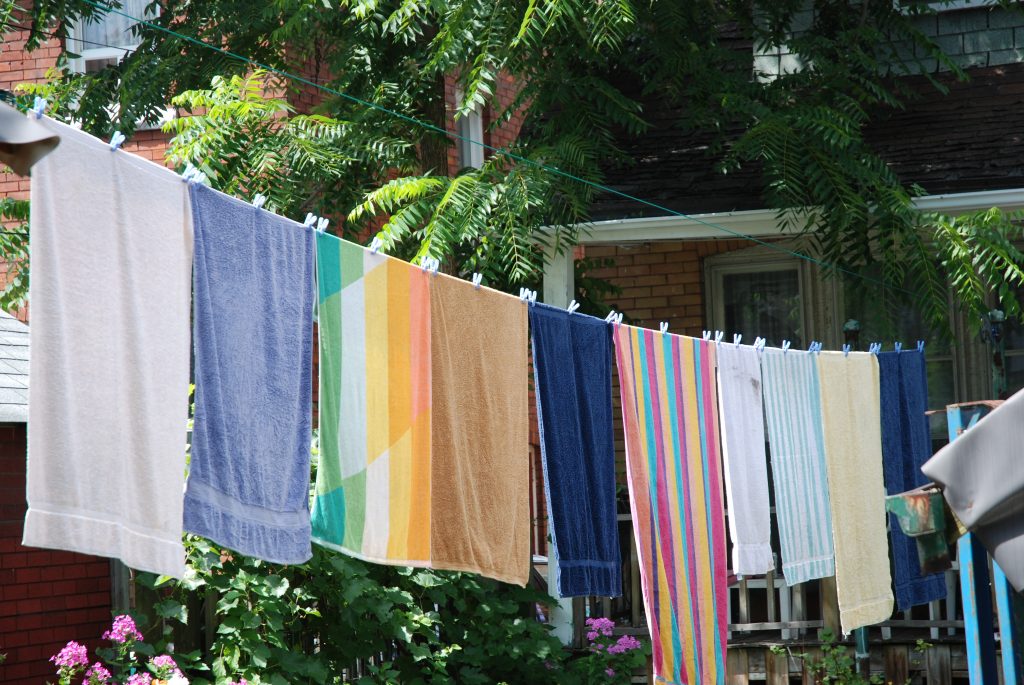 Pick the Perfect Gear
Everyone's makeover may not start with new washer and dryer, but if you do get the opportunity, choose equipment that will make you excited—or as excited as anyone could be—about washing clothes. Technology has come a long way. Machines are now energy-efficient, use less water, and take up less space, like the LG TurboWash line. If you are in the market for new gear, make a list of your must-haves, and happy hunting.
It's All About the Storage
Part of the unhappiness of doing laundry stems from the chaos that accompanies loads of clothes in every corner of the room. It can be overwhelming and for people who can't stand clutter, spending time in such an unorganized area can almost be painful. Upgrade your storage areas in your laundry room and maximize your space. You can do this by adding shelving units, a fold away ironing board, or a permanent place for little cute baskets to store supplies like laundry detergent sheets, fabric softener, etc. You'll be surprised by how much space you actually have and adding a rod here or a hook there will make you feel more organized.
Color Outside the Lines
It's true that the color of a room can greatly affect your mood. If you need to motivate yourself to be more productive (and let's face it, most of us do when it comes to doing laundry), consider a fresh coat of paint in a color designed to do just that. But before you commit to a color, take a virtual tour of your new space. There are websites that allow you to pick a color to get a better idea of how it will look in your home. Even if you're not able to do much renovation with the laundry area, changing the colors will make the room feel brand new, especially if it's a color that inspires a better mood.
Add Some Distractions
When you're doing laundry, it always feels like you could be doing something else with your time. Consider adding something practical to your laundry area so that you can get some other things done. Create a space for your laptop, install a little TV, or have a work table in the same area for other household projects. Now you've created a multi-purpose room that saved you time and space.
As it turns out, you can create a laundry you love, and it's easier than you think.