This post brought to you by BMO Harris Bank N.A. Member FDIC. All opinions are 100% mine.
We were very young when we married. With no real "life experience" I did my best to "manage" our finances (what there was of them lol) and was proud that I got the bills paid and on time. There is so much more to managing your finances, though, than just making sure you pay the bills on time.
As we became more aware and financially stable we got our act together, paid down our debt (it's all gone except the house, hooray!!!!).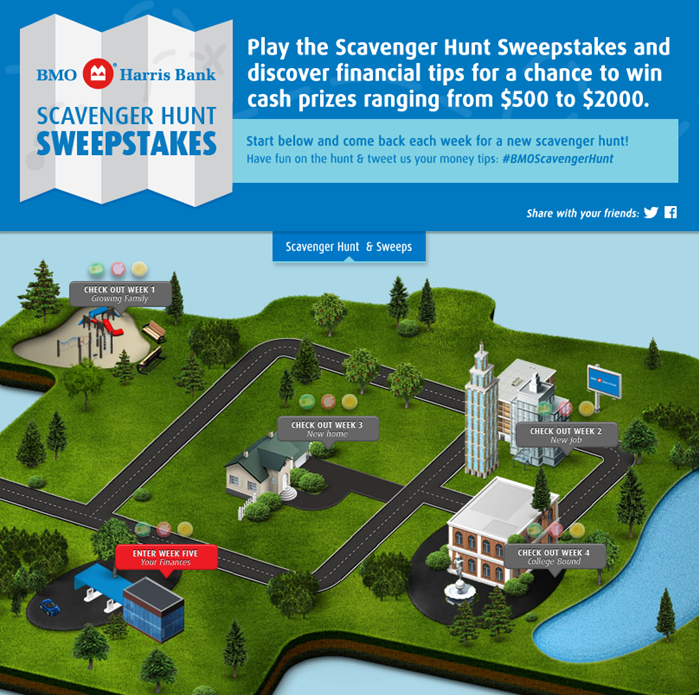 The BMO Harris Bank Scavenger Hunt Sweepstakes is a five-week long interactive game experience that offers financial tips and the chance to win cash prizes by entering a weekly sweepstakes! The game takes you through a town-like environment, highlighting key milestones in the journey of life… this week's topic being "managing your finances".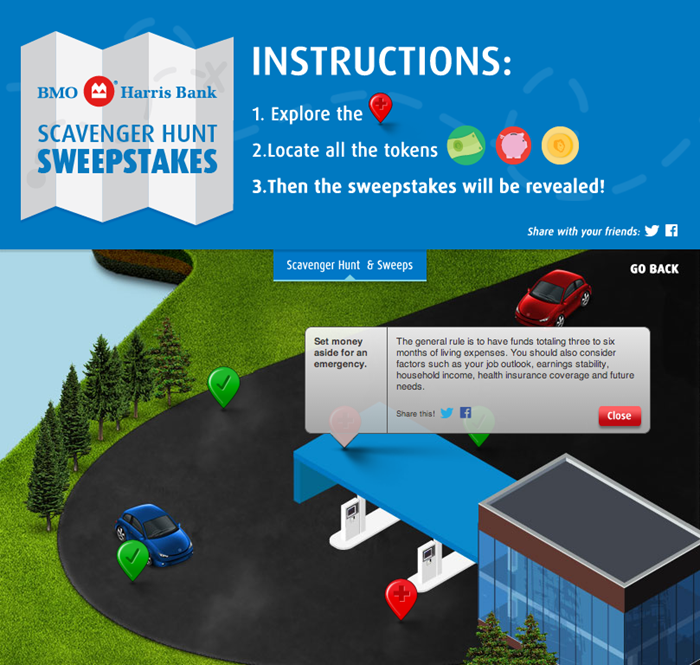 Each week opens a new environment that focuses on a life stage moment, where you can discover relevant financial information and collect tokens for a chance to win anywhere from $500-$2,000.
I just finished playing this week's game and it was simple, informative and fun. Click on each red marker for a multiple choice question, financial tip or a short video from BMO Harris. It's that simple to collect the tokens to enter for a chance to win the BMO Harris Bank Scavenger Hunt Sweepstakes.
WEEK FIVE
Start Date/Time: 12:00:00 pm CT on 3/17/14
End Date/Time: 11:59:59 am CT on 3/24/14
Drawing Date: 3/27/14
Prize: $2,000.00
Start by heading to Facebook and like the BMO Harris on Facebook. The sweepstakes can be found in the navigation bar.
Do you have any tried and true tips to managing your finances?